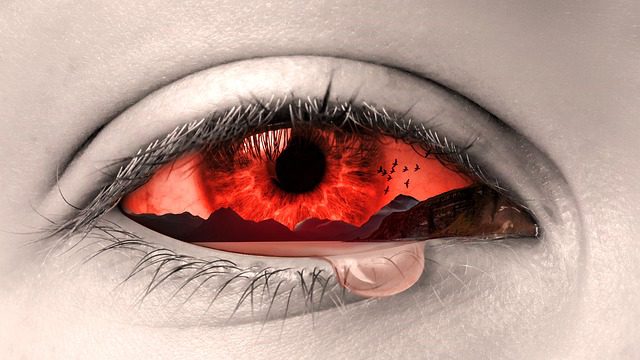 Alasan Mengapa Kita Menangis (Gambar: Pixabay/VISHNU_KV)
Kita mungkin sering mendengarkan lagu atau film tertentu mengenai percintaan yang ujung-ujungnya membuat anda menangis. Lebih-lebih jika anda sedang sakit hati atau lagu yang didengarkan kebetulan pas dengan realita kehidupan anda saat ini. Emosional ketika mendengarkan lagu atau menonton film ternyata bisa dikatakan cukup kompleks dari segi prosesnya dalam otak kita dan itu dapat memengaruhi alasan mengapa kita menangis.
Setidaknya itulah yang menjadi konsentrasi sejumlah peneliti di Universitas Turku, Finlandia. Mereka mempelajari bagaimana dasar mekanisme neuron dalam otak bereaksi ketika mendengarkan lagu atau menonton film, seperti yang dikutip dari Live Science (28 Desember 2020).
Peneliti menuangkan penelitian mereka ini dalam jurnal berjudul "Decoding Music-Evoked Emotions in the Auditory and Motor Cortex". Penulis utama dalam penelitian ini adalah Vesa Putkinen, Peneliti Pasca-Doktoral Universitas Turku, Finlandia. Penelitian ini dimuat dalam jurnal Cerebral Cortex.
Alasan Mengapa Kita Menangis: Apa yang Terjadi?
Ada sejumlah 102 responden yang terlibat dalam penelitian ini. Responden tersebut lalu mendengarkan lagu yang dapat menimbulkan emosi kepada mereka. Lalu para peneliti melihat reaksi otak para responden tersebut melalui scan gambar otak magnetik yang disebut Functional Magnetic Resonance Imaging (fMRI).
Peneliti lalu menggunakan mesin algoritma untuk memetakan mana saja bagian otak yang bereaksi terhadap musik dan berpengaruh pada emosi seseorang.
Mereka juga melihat bagian mana dari otak yang bereaksi ketika responden melihat video atau film yang dapat mendorong sisi emosional untuk dijadikan pembandingnya. Terakhir mereka juga melihat bagian mana dari otak yang aktif ketika responden mendengarkan lagu yang mendorong sisi emosional responden.
Hasilnya peneliti menemukan bahwa terdapat perbedaan area mekanisme kerja dari otak ketika seseorang emosional. Perbedaannya terletak pada respon seseorang terhadap lagu dan film atau video.
Film lebih Mendorong Emosi Kita
Menonton film atau video menurut peneliti lebih menekan bagian otak begitu dalam ketimbang mendengarkan lagu. Peneliti menyebut bahwa bagian otak auditory dan motor cortex yang memengaruhi emosi seseorang terlihat lebih aktif. Alasannya adalah karena film atau video lebih menggambarkan kondisi sebenarnya dari kehidupan kita. Dalam film apa yang menjadi refleksi kehidupan kita sehari-hari di konstruksi ulang sehingga menghasilkan mekanisme emosi yang lebih aktif pada otak.
Sebaliknya, ketika mendengarkan lagu otak kita sebetulnya tidak sekuat ketika menonton film. Namun jika anda mendengarkan lagu dan menangis, menurut penelitan hal tersebut lebih dipengaruhi faktor karakteristik lagu, pengaruh budaya dan histori personal seseorang. Inilah alasan mengapa kita menangis ketika mendengarkan lagu atau menonton film.
"Berdasarkan aktivasi auditory dan motor cortex, kami dapat memprediksi secara akurat apakah subjek penelitian sedang mendengarkan musik senang atau sedih. Auditory cortex memproses elemen akustik musik seperti ritme dan melodi. Aktivasi motorik cortex, sekali lagi, mungkin terkait dengan fakta bahwa musik mengilhami perasaan gerakan pendengar bahkan ketika mereka mendengarkan musik sambil menahan diam di mesin MRI," kata Vesa Putkinen yang merupakan penulis utama penelitian ini.
Sumber:
Live Science
Cerebral Cortex