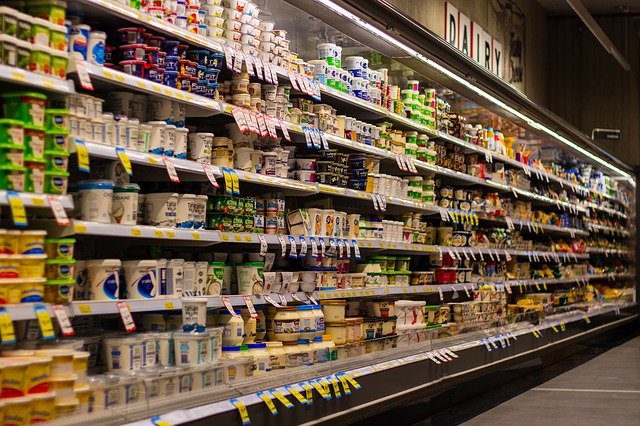 Klaim Kandungan Nutrisi Makanan Olahan (Gambar: Pixabay/Squirrel_photos)
Iklan produk makanan ataupun minuman diantaranya selalu terdapat klaim riset yang menyatakan bahwa terdapat kandungan nutrisi yang bagus untuk tubuh. Nutrisi maupun gizi dalam iklan makanan biasanya menjadi petunjuk bagi beberapa orang untuk dijadikan referensi makanan terbaik. Namun mungkin ada sebagian dari anda berpikir, apakah informasi penelitian dalam iklan makanan selalu menjamin produk makanan tersebut benar-benar bernutrisi?
Hal yang cukup menggelitik ini ternyata memiliki konsekuensi yang amat serius. Menurut studi terbaru, satu dari delapan penelitian mengenai kandungan nutrisi memiliki tujuan bisnis.
Tentu saja penelitian tersebut bisa dikatakan tidak netral sepenuhnya karena bisa saja memiliki kecenderungan untuk menguntungkan perusahaan. Tidak menutup kemungkinan juga ada penelitian yang dapat menyesatkan konsumen, seperti yang dikutip dari Science Alert (26 Desember 2020).
Hal ini tertuang dalam penelitian berjudul "The Characteristic and Extent of Food Industry Involvement in Peer-Reviewed Research Articles From 10 Leading Nutrition-Related Journals in 2018". Penulis utamanya adalah Gary Sacks, seorang ahli nutrisi dari Universitas Deakin, Australia beserta sejumlah koleganya. Penelitian ini dimuat dalam jurnal PLOS One.
Kandungan Nutrisi dalam Penelitian
Penelitian yang dilakukan Gary Sacks dan koleganya sebetulnya berfokus terhadap penelitian dari 10 jurnal terbaik mengenai bidang nutrisi. Mereka menganalisis sebanyak 1.461 jurnal penelitian menggunakan metode skimming.
Mereka lalu menemukan bahwa sebanyak 13% dari jurnal penelitian mengenai kandungan nutrisi produk makanan tersebut melibatkan industri makanan olahan itu sendiri. Keterlibatan industri makanan olahan itu membuat 40% dari penelitian yang ada memiliki hubungan dengan bisnis.
Jumlah ini bervariasi pada setiap jurnal peer-reviewed. The Journal of Nutrition misalnya memiliki kecenderungan bisnis sebesar 28% dari artikel jurnal yang ada. Jurnal lain seperti Nutrition Reviews banyak publikasi penelitiannya yang melibatkan perusahaan makanan besar seperti Mars, Nestle, Coca-Cola, dan PepsiCo. Keterlibatannya mencapai seperempat dari semua jurnal yang dianalisis.
Artinya informasi kandungan nutrisi dalam sebuah produk makanan sepertiganya mengandung kepentingan bisnis. "Kedua jurnal tersebut telah mendeklarasikan koneksinya dengan industri makanan olahan," kata Penulis dalam jurnalnya.
"Beberapa anggota dewan The Journal of Nutrition telah menyatakan konflik kepentingan yang melibatkan perusahaan makanan". Journal of Nutrition yang diterbitkan oleh American Society of Nutrition (ASN), yang memiliki kemitraan formal dengan beberapa perusahaan makanan dan telah dikritik karena mendukung tujuan industri di atas kepentingan kesehatan masyarakat," tambahnya.
Konflik Kepentingan yang Melahirkan Bias
Alasan mengapa banyak perusahaan membiayai penelitian semacam ini lebih dikarenakan untuk memberikan informasi terbaik soal produk makanan tersebut. Terlebih tidak ada larangan mengenai bagaimana sebuah penelitian dibiayai oleh perusahaan.
Namun dari sudut pandang kesehatan publik, hal ini jelas bermasalah. Ini dikarenakan penelitian tersebut lebih terlihat seperti penelitian proyek yang nilainya bukanlah ilmu pengetahuan, namun bisnis.
Kenyataannya keilmuan mengenai nutrisi makanan sangat kompleks dan sulit untuk dipelajari. Tidak mudah menemukan sesuatu yang baik dan buruk untuk kita.
Menurut penelitian, minuman manis adalah contoh bagus bagaimana penelitian dapat "mempermanis" penjualan. Konflik kepentingan yang ada cenderung tidak bisa dihindari, meskipun ada juga perusahaan yang tidak melakukan mengontrol penelitian.
Atas dasar inilah ahli kandungan nutrisi dalam penelitian ini menyatakan bahwa transparansi saja tidak cukup. Harus ada usaha untuk mengurangi keterlibatan perusahaan makanan dalam penelitian mengenai kandungan nutrisi.
"Berdasarkan temuan penelitian ini, semua artikel yang mencakup semua jenis keterlibatan industri makanan memerlukan pengawasan ketat dari (editor) jurnal, dengan fokus khusus pada jenis keterlibatang yang langsung (misalnya afiliasi penulis maupun pendanaan langsung untuk penelitian," kata penulis.
"Jurnal juga harus memiliki kebijakan yang jelas tentang pengungkapan konflik kepentingan editorial, termasuk hubungan antara editor dan industri makanan. Selain itu, konflik semacam itu perlu dikelola atau dihilangkan secara aktif," tambah penulis.
Sumber:
Science Alert
Jurnal PLOS One