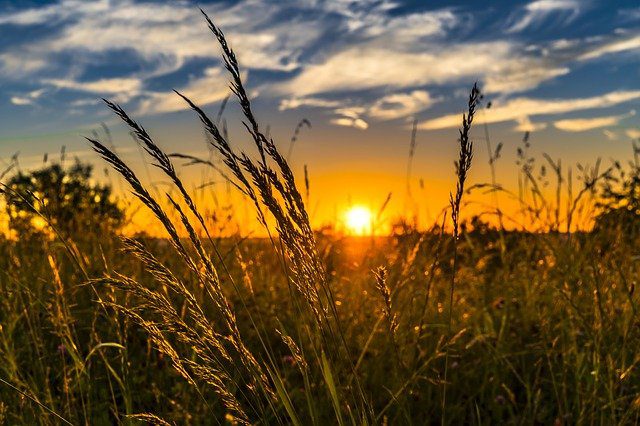 Vitamin D Belum Tentu dapat Melawan Covid-19 (Gambar: Pixabay.com)
Studi mengenai peran vitamin dalam melawan Covid-19 memang tengah gencar dilakukan oleh ilmuwan. Salah satunya mengenai peran vitamin D dalam melawan virus Covid-19. Namun studi terbaru menyatakan bahwa vitamin D tersebut belum tentu dapat melawan virus Covid-19.
Melansir dari halaman LiveScience, memang sejumlah studi mengungkap beberapa peran mengenai rendahnya vitamin D yang mengakibatkan mudahnya seseorang terserang berbagai penyakit.
Namun studi tersebut bukanlah jaminan bahwa vitamin D dapat digunakan untuk memproteksi dan melawan dari infeksi Covid-19.
Professor Adrian Martineau dari Queen Mary University of London menyatakan bahwa studi mengenai hubungan vitamin D dan Covid-19 sebetulnya masih bersifat sugestif.
Vitamin D Belum Tentu dapat Melawan Virus Covid-19: Kronologi
Setidaknya ada tiga studi yang mengarah pada hubungan kekurangan vitamin D dengan tingkat infeksi Covid-19.
Studi pertama yaitu yang dipublikasikan oleh JAMA Network Open. Jurnal ini mengungkap bahwa orang yang kekurangan vitamin D hampir dua kali lebih beresiko terinfeksi Covid-19 ketimbang orang yang memiliki cukup vitamin.
Studi kedua yang dipublikasikan Aging Clinical and Experimental Research menemukan bahwa terdapat 20 negara di Eropa yang rata-rata penduduknya kekurangan vitamin D. Negara-negara tersebut memiliki kasus infeksi dan kematian virus corona lebih tinggi.
Namun penelitian ini belum menyentuh apakah vitamin D memang dapat memproteksi dari infeksi virus tersebut.
Lalu studi ketiga yang dipublikasikan oleh The Journal of Clinical Endocrinology & Metabolism (Universitas Chicago). Studi tersebut menemukan bahwa pasien Covid-19 memiliki tingkat kekurangan vitamin D yang lebih tinggi ketimbang kelompok pasien kontrol yang tidak terinfeksi virus.
Akan tetapi, penelitian ini memiliki catatan bahwa pengukuran vitamin D tersebut dilakukan sebelum pandemi. Menurut Martineau, penelitian ini justru bisa berkesimpulan sebaliknya. Bisa saja virus Covid-19 lah yang mungkin dapat mengurangi vitamin D dalam tubuh.
Ketiga penelitian tersebut memiliki satu kesamaan, yaitu sama-sama belum dapat membuktikan adanya hubungan kekurangan vitamin D yang menyebabkan peningkatan resiko Covid-19.
Dr David Meltzer dari Universitas Chicago juga menyatakan "Tidak ada bukti bahwa kekurangan vitamin D dapat menyebabkan Covid" katanya.
"Tapi itu sugestif dan itu cukup untuk melakukan penelitian lebih lanjut mengenai hubungan sebab-akibat yang sebenarnya" Kata Martineu untuk LiveScience.
Peran Vitamin D dan Anjurannya
Menurut Martineau, setidaknya ada beberapa alasan mengenai peran vitamin D yang mungkin dapat mengurangi resiko infeksi Covid-19. Alasan pertama ialah bahwa vitamin D dapat mendorong sistem imun dalam melawan virus dan meredam respon inflamasi (peradangan), yang menjadi ciri virus Covid-19.
Dalam jurnalnya yang bisa dilihat disini, Martineau menyatakan bahwa vitamin D mengurangi resiko infeksi saluran pernafasan akut secara umum dibandingkan plasebo. Namun penelitian ini tidak menyertakan studi terkait Covid-19.
Penelitian tersebut juga masih terdapat tumpang tindih pada kriteria sampel. Ada kelompok dengan resiko kekurangan vitamin D seperti orang tua dan orang yang memiliki kulit gelap dan kelompok beresiko lebih tinggi Covid-19.
Professor Adrian Martineau tengah melakukan studi terkait hal tersebut pada 30 orang dan sedang berjalan. Ia menganjurkan bahwa baiknya kebutuhan akan vitamin D tetap dipenuhi selama pandemi ini.
Menurutnya hal tersebut baik untuk tulang dan otot, meskipun manfaatnya dalam melawan Covid-19 belum terbukti.
Artinya jika anda merasa kekurangan vitamin D ada baiknya anda memenuhinya dengan suplemen. Bisa juga dengan berjemur seperti kebiasaan orang-orang saat ini.
Sumber:
Berita terkait penelitian ini bisa dilihat disini.