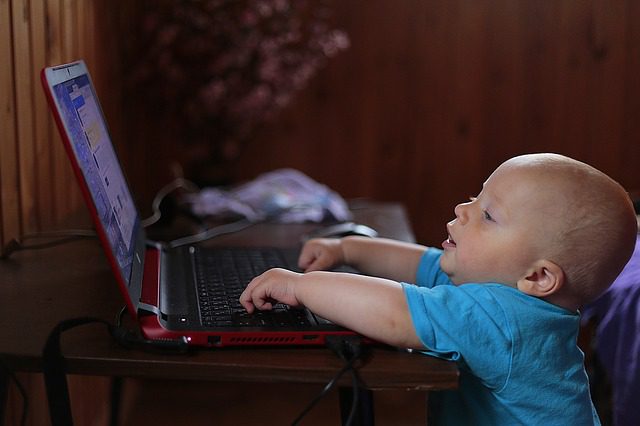 10 Tipe Mahasiswa saat Kuliah Online (Gambar: Pixabay)
Semenjak pandemi Covid-19 melanda, ada saja yang berubah termasuk diantaranya perkuliahan. Tapi entah disadari atau tidak, banyak diantara teman-teman mulai membaca karakter. Tipe mahasiswa saat kuliah online tengah berlangsung juga menarik untuk dibahas. Ada saja jenis-jenisnya, mulai dari yang serius sampai yang paling malas.
Namun justru disitulah menariknya. Kita terkadang tidak sadar bahwa kuliah online atau study from home justru menunjukkan karakter kita dan orang lain, yang mungkin berbeda ketika kuliah tatap muka.
Misalnya, ketika kuliah tatap muka mungkin anda serius sekali sampai-sampai teman anda menjuluki anda sebagai perfectionist. Namun anda jadi mudah lelah ketika harus kuliah online, sehingga tingkat keseriusan anda berubah.
Hal ini sebetulnya masih terbilang wajar. Tapi bagaimana jika anda kuliah tatap muka sudah bingung dan anda harus kuliah online saat ini? Tambah pusing bukan? Ya begitulah. Banyak hal tidak terduga selama kuliah online ini.
Oleh karena itulah, tulisan ini cukup jadi refleksi anda sebagai mahasiswa yang tengah berjuang kuliah online dengan segala keterbatasan yang ada. Barangkali tulisan ini juga tidak seratus persen cocok pada diri masing-masing anda. Jelasnya tulisan ini mencoba untuk me-refresh sejenak ketimbang memusingkan kuliah online atau study from home.
10 Tipe Mahasiswa saat Kuliah Online
Serius Sekali, Serius Sangad
Tipe mahasiswa satu ini biasanya memang dari pembawaannya sudah perfeksionis dari lahir. Tidak peduli batu atau kuota yang menghalangi, mahasiswa tipe satu ini akan setia mengikuti perkuliahan beserta mengerjakan tugas kuliah online-nya semaksimal mungkin. Mottonya adalah "Kami tidak mengincar nilai A, tapi kami menuntut kesempurnaan dalam kuliah online"
Saking seriusnya, tipe mahasiswa satu ini tidak hanya mengincar nilai A, tapi juga mengincar hampir dalam segala hal. Misalnya, ketika ia presentasi tidak hanya menjelaskan materi, tapi juga membuat ilustrasi mboulet, rumit, dan bahkan kita yang menontonnya di layar komputer sampai bingung.
Bahkan, ketika tipe ini bingung dengan materi perkuliahan yang ada, entah bagaimana caranya ia harus paham materi kuliahnya. Setidaknya kalau UTS dan UAS nanti bisa jawab dengan sempurna.
Ya tapi saking seriusnya, tipe mahasiswa satu ini jadi lupa bahwa kuliah online jadi terlihat mengerikan. Penjelasan dan pertanyaan yang rumit mungkin membuat teman anda justru tambah pening ketika melihat mahasiswa tipe ini. Meskipun begitu tipe serius semacam ini adalah teman yang baik buat diskusi ataupun debat supaya kuliah online jadi terlihat lebih hidup.
Sudah Serius, Tapi Suka Bingung
Nah, kalau yang satu ini mungkin termasuk paling banyak dialami oleh mahasiswa. Jadinya mahasiswa tipe ini lahir dari keseriusan yang sama dengan tipe mahasiswa serius, tapi masih susah menyerap perkuliahan.
Belakangan tipe mahasiswa satu ini juga lahir dari "kegagapan online" dikarenakan sistem kuliah yang berubah. Karena kuliah tatap muka saja masih banyak bingungnya, anda mungkin jadi tambah serius tapi di satu sisi jatuh-jatuhnya tambah pening. Saya kebetulan sering menemui mahasiswa jenis ini, hayo siapa lagi yang begini?
Tapi ya sebetulnya tidak masalah. Wong terkadang dosen-nya juga sama pusingnya dengan kita, ya nggak?. Lagipula,tipe mahasiswa satu ini justru yang paling giat belajar dengan cara-cara out of the box seperti sering tanya ke dosen, minta materi kuliah, cari buku dan lain sebagainya.
Sisi positifnya adalah anda tetap berusaha semaksimal mungkin meskipun jadi kelihatan ngoyo seperti tipe mahasiswa serius. Namun itu masih lebih baik karena itu menunjukkan niat anda dalam belajar.
Santuy Tapi Serius
Biasanya tipe ini diisi orang yang memang dari pembawaannya humoris, namun juga cerdas disisi lain. Tampilan segar nan kocak justru membuat anda dan teman-teman berasa tidak merasakan beban kuliah online jika anda mahasiswa dengan tipe ini.
Tipe ini juga jadi idaman bagi beberapa mahasiswa yang ingin merasakan kuliah online tanpa terbebani tugas kuliah yang selalu siap menanti. Selain itu tipe mahasiswa ini easy make smile siapa saja yang melihatnya di layar komputer terlepas bagaimana penampilannya.
Namun, karena saking kocaknya jangan sampai lupa ya sama materi kuliahnya. Terkadang tipe santuy tapi serius ini justru lebih serius melucu ketimbang kuliah. Tipe mahasiswa ini juga dikenal karena lebih sering bersilat lidah mulai dari melemparkan kelucuan sampai sok bijaksana ditengah kuliah online.
Meski tidak selalu begitu, intinya tipe mahasiswa satu ini bukanlah tipe yang buruk, justru sebaliknya. Bisa diandalkan ketika kuliah online jadi membosankan dan cerdas dalam menguasai materi perkuliahan. Mantul!
Santuy, Diam Aja
Tipe satu ini mungkin kalau dari presentase jumlahnya mirip pemilihan umum. Tahu kan istilah "mayoritas diam" atau silent majority? Kira-kira seperti itulah mahasiswa tipe ini.
Jumlahnya mungkin paling besar kalau dirata-rata. Tapi bukan berarti tipe mahasiswa saat kuliah online ini buruk ya. Saya sih sering justru menemui mahasiswa tipe ini justru bagus kalau mengerjakan tugas kuliah. Intinya mahasiswa tipe ini memperhatikan kok ketika kuliah, tapi ya itu cenderung pasif.
Tak masalah sebetulnya menjadi pasif. Tapi, barangkali jika anda adalah tipe ini baiknya tetap berkomunikasi dengan siapapun termasuk dosen baik ketika kuliah online ataupun chatting. Karena bagaimanapun dosen tidak ingin mahasiswanya mengalami kegagalan menyerap materi ketika kuliah online.
Nah masalahnya kalau pada diam kan dosen jadi tidak tahu materi yang disampaikan pada paham atau tidak. Kalian juga tidak mau rugi kan hanya karena kuota internetnya terbuang percuma hanya untuk mantengin dosen?
Santai Tapi Pasrah
Tipe mahasiswa satu ini mungkin adalah yang paling gampang capek ketika kuliah online. Tapi mungkin karena berbagai faktor juga seperti susah akses internet, atau sudah terlalu bingung dengan materi kuliah.
Jadi tipe mahasiswa ini gambarannya adalah tipe yang mungkin sudah berusaha sedemikian giatnya. Tapi pada akhirnya menyerahkan daya upayanya berdasarkan apa yang ia tangkap dari materi perkuliahannya.
Tipe ini saya lihat banyak ketika di awal-awal perkuliahan online. Entah karena bingung atau karena sudah terlanjur mata lelah di depan monitor, yang penting ikut kuliah online saja sudah happy daripada absen di kelas.
Karakter mahasiswa satu ini mungkin juga salah satu tipe mahasiswa yang ingin didengar keluh kesahnya oleh anda jika jadi temannya. Jadi jika anda atau teman anda ada dalam tipe ini tidak ada salahnya untuk curhat ke dosen ataupun teman anda dan keep calm dalam menjalani perkuliahan. Semangat!
Bodo Amat
"Bodo amat, yang penting kuliah". Yap, itulah motto mahasiswa tipe satu ini. Tipe mahasiswa satu ini mungkin banyak juga sebagaimana silent majority.
Tidak peduli apakah ada kuliah online membosankan ataupun akses internet susah, tipe ini cuma ingin hadir kuliah online tanpa menginginkan hal yang lebih. Kalau ada tugas? ya kerjain saja sebisanya. Kalau presentasi ditanyain? Jawab aja sekenanya. Kalau nilai jelek? Bodo amat, yang penting tetap hadir! Kalau susah akses internet? Bilang aja ke dosennya!
Apakah tipe mahasiswa ini bermasalah? Tidak juga. Malahan tipe mahasiswa satu ini diam-diam tetap melakukan aktivitas lainnya diluar perkuliahan yang mungkin lebih bermanfaat. Bukan hal yang buruk bukan?
Lagipula tipe mahasiswa satu ini tidak terlalu bikin kesal ketimbang tipe mahasiswa yang terlalu serius ketika kuliah online. Karakter mahasiswa satu ini juga tidak butuh perhatian ketika sedang kuliah online. Baginya yang terpenting bisa hadir kuliah online saja sudah cukup ketimbang memikirkan kerumitan materi dan tugas perkuliahan.
Kuliah Online sambil Food Silence
Nah, kita sekarang masuk tipe mahasiswa saat kuliah online yang terkadang bisa bikin anda dan teman anda toxic. Tipe mahasiswa satu ini contohnya. Oke ini memang kuliah online, tapi kok ya gitu amat.
Biasanya karakter mahasiswa ini entah disadari atau tidak akan mematikan layar sejenak untuk diam-diam ngemil atau makan sesuatu. Tiba-tiba di layar kita sudah melihat pipi gembulnya bergerak-gerak tanda habis minum atau makan.
Masalahnya adalah tipe ini jadi bikin mahasiswa atau teman anda juga ingin makan sesuatu. Lapar yang "menular" istilahnya. Kalau bagi-bagi mah (tidak) apa-apa, tapi pas kuliah online bagaimana bisa?
Dalam beberapa kasus, mungkin dia baru saja nonton video mukbang atau semacamnya ketika sebelum dan ketika kuliah online. Hayo, ada yang begini juga ndak?
Suka Ngerasani Teman dan Dosen via Zoom Chatting
Tipe mahasiswa satu ini juga termasuk salah satu yang bikin toxic ketika kuliah online. Alih-alih konsentrasi dengan perkuliahan, ada saja yang rerasan. Biasanya karakter mahasiswa satu ini melakukannya secara personal.
Meskipun hal ini dibenarkan dalam beberapa hal (misalnya ketika membahas pembawaan dosen atau teman anda yang presentasi) namun ada juga yang kelewat batas. Misalnya membahas gosip seputar pacar, tempat makan-makan, membahas film/sinetron dan hal lainnya yang tidak ada hubungannya sama sekali dengan perkuliahan.
Tapi memang disisi lain mahasiswa yang begini mungkin juga menjadi tanda kalau perkuliahan online tengah membosankan atau memang baru tidak konsen. Masalahnya adalah kita mungkin jadi keterusan membahas hal-hal yang tidak penting itu karena memang lebih asyik. Jangan sampai ya guys jadi lupa dengan kuliah online-nya.
Titip Muka
Sebetulnya dalam kuliah online itu salah satu kelebihannya adalah hampir tidak mungkin mahasiswa bisa titip absen. Namun dalam beberapa hal, ada mahasiswa yang bisa melakukan itu. Bagaimana caranya?
Dia memang hadir ketika kuliah online. Tapi ya sekedar menunjukkan muka ganteng atau cantiknya itu. Selebihnya kita tidak tahu apakah dia benar-benar memperhatikan perkuliahan atau tidak. Tiba-tiba dia menutup muka dengan nama atau background photo ketika kuliah online berlangsung.
Ada beberapa kampus yang mengatur dan mengakali soal perilaku ini. Misalnya ketika tatap muka mahasiswa harus jelas mukanya. Tapi ya itu, ada juga beberapa kampus yang longgar soal itu. Jadi ya praktek kuliah semacam ini masih ada.
Biasanya karakter mahasiswa seperti ini kelihatan sekali kelakuannya kalau sudah ada tugas kuliah. Kalau serius sedikit sih tidak masalah sebetulnya. Tapi kalau terus minta dibikinkan tugas kuliah online padahal dia hadir dan tahu tugasnya, kenapa harus minta dibikinkan? Cuma bikin kesel anda dan mahasiswa lain kan?
Tidak Jelas Sedang Apa
Saya sebetulnya cukup respek dengan mahasiswa yang sampai ketiduran ketika kuliah online. Meskipun kasusnya jarang terjadi, bukan berarti ia mahasiswa yang buruk, rajin malah. Mungkin ia mengerjakan tugas sampai larut sampai-sampai capek di depan layar monitor.
Selain itu ada juga mahasiswa yang tiba-tiba dipanggil ibu atau ayahnya untuk mengerjakan tugas rumah seperti "Nduk, bajumu sudah dijemur belum?" atau "kamu baru kuliah?" dan sebagainya. Tak jarang itu bisa menimbulkan gelak tawa diantara mahasiswa dan dosen ketika kuliah online.
Masalahnya adalah kita tidak benar-benar tahu apa saja yang anda atau teman mahasiswa sudah lakukan ketika kuliah online berlangsung. Bisa jadi ia mengerjakan tugas rumah, jualan atau bahkan youtube an sampai-sampai teman kuliah anda penasaran.
Karakter mahasiswa satu ini biasanya bikin anda tertarik untuk mengulik kejadian dan membagikan kisahnya di update status maupun story. Pokoknya tipe mahasiswa satu ini ada saja kelakuannya!
Ya, itulah 10 tipe mahasiswa saat kuliah online. Menurut anda, anda termasuk yang mana? Atau tidak termasuk diantaranya? Tidak masalah dan silahkan bercerita di kolom komentar.