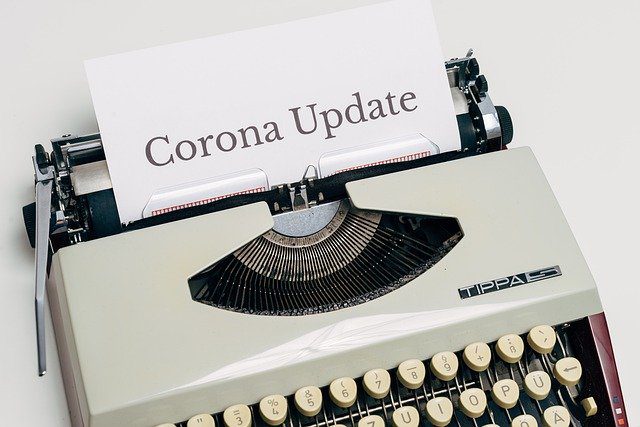 Baru-baru ini PT. Kereta Commuter Indonesia (KCI) membuat pengumuman menarik seputar larangan penggunaan masker scuba dan buff. Menurut banyak pakar kesehatan, masker tersebut hanya terdiri atas satu lapis kain saja dan cenderung longgar pori-porinya. Beberapa media juga memberitakan perihal tersebut dengan infografis yang menjelaskan keefektifan masker yang ada sebagai pembandingnya.
Rujukannya berasal dari Jurnal American Association for the Advancement Science (AAAS) yang berjudul "Low-cost measurement of face mask efficacy forfiltering expelled droplets during speech". Singkatnya masker N95 dan masker bedah memiliki efektivitas yang tinggi (80-90%), masker kain 3 lapis juga lumayan efektif (50-70%), namun tidak dengan masker scuba dan buff (5-30%) (Fischer dkk, 2020:1-5).
Tetapi petugas di stasiun kereta api commuter line masih sebatas untuk memberi himbauan, belum sampai pada tahap teguran apalagi hukuman seperti mereka yang tidak memakai masker.
Artinya hal ini cukup riskan apabila ditelisik lebih mendalam, mengingat banyak penjual masker diluar sana justru menjajakan masker model ini. Belum lagi masker ini dijual dengan warna dan corak yang menarik dengan kesan "sporty" karena dapat menyesuaikan bentuk hidung, yang membuat penggunanya memiliki hidung yang sedikit lebih mancung. Sepintas lebih keren dan stylist memang menggunakan masker ini ketimbang masker jenis lain.
Pedagang masker mungkin sekarang adalah yang paling pusing mendengar hal ini mengingat omzet mereka bisa turun. Namun beberapa netizen justru lebih puyeng lagi mengapa baru sekarang hal tersebut dinyatakan oleh para ahli. Bagi para netizen, pengumuman ini seperti nasi yang sudah jadi bubur.
Bukan hanya itu, netizen mulai bertanya apakah masker scuba dan buff bisa diakali dengan memberi kain tambahan dan tisu untuk mengatasinya. Jelasnya itu (mungkin) tidak akan merubah keadaan, entah pusing atau tidak para ahli mungkin juga kaget dan tambah pusing dengan pertanyaan itu.
Memahami Kronologi Penelitian Masker
Saya memang bukan seorang dokter atau peneliti di bidang kesehatan. Namun jika saya boleh menjelaskan sedikit, bukankah dari awal kasus hingga sekarang virus Corona ini memang banyak pertanyaan? Jika sekarang ada larangan seperti itu layaknya kita mungkin harus tahu seperti apa kasus ini bermula. Banyak hal yang masih menjadi pertanyaan bahkan perdebatan di kalangan peneliti tentang sejumlah hal mengenai virus ini.
Saya mencatat setidaknya ada 8 diskusi ilmiah oleh para peneliti, yaitu dari kronologi awal mula kasus, penyebaran, mutasi, perlindungan, gejala, metode kebijakan, pengobatan, pencegahan, dan yang paling ramai adalah masalah vaksin. Bicara masker dalam hal ini bisa dimasukkan sebagai sub-diskusi pencegahan.
Diskusi mengenai pencegahan adalah salah satu isu yang paling ramai diberitakan dan juga menjadi concern para peneliti lantaran pentingnya sekarang untuk menjaga manusia selagi obat belum ada. Mulai dari cuci tangan, pemakaian masker, stay at home dan social-physical distancing (jaga jarak). Perdebatan mengenai masker sendiri sebetulnya muncul dari awal kasus Corona bergulir.
Awalnya pemakaian masker (medis) tidak direkomendasikan dikarenakan masker itu lebih dibutuhkan tenaga medis. Lalu muncullah masalah, bagaimana melindungi masyarakat ketika masker tidak ada? Muncullah lalu ide tentang masker kain yang bisa digunakan masyarakat umum meskipun belum ada penelitian mengenai efektivitasnya.
Diskursus ini lalu bergerak seputar kewajiban dan hukuman untuk menjaga masyarakat dari paparan virus, hingga pada akhirnya bergerak lagi untuk mempertanyakan efektivitas dan kualitas masker.
Dari titik itulah penelitian mengenai efektivitas masker kain bermula dengan memperbandingkan masker lain seperti masker medis yang jelas bagus kualitasnya. Peneliti lalu menemukan bahwa ada masker kain yang bagus dan yang buruk kualitasnya. Berbekal penelitian itulah diskursus ini mulai bergerak menjadi eksekusi, dan PT. KCI lah yang pertama kali didokumentasikan media sebagai pihak yang mencoba mengimplementasikan penelitian itu.
Menjelaskan Proses
Proses penelitian yang rumit itulah yang membuat beberapa kalangan mungkin menjadi kesal lantaran pendapat ahli kesehatan kerap berubah-ubah dan serba tidak pasti. Namun jika anda mengetahui kronologi ini, anda akan lebih memahami bahwa prosesnya tidaklah semudah yang dibayangkan.
Jangankan masker, para peneliti saja saat ini masih dipusingkan bagaimana alur penyebaran virus ini beserta dengan mutasinya. Jadi hargailah mereka dengan segala prosesnya mengingat mereka juga peduli dengan nyawa kita.
Proses yang rumit itu juga yang membuat informasinya tidak semudah menuliskan dan membuat paham semua orang secara langsung. Misinformasi menjadi keniscayaan yang akan terjadi kembali.
Sebagaimana para ahli yang saat ini masih mencari formula untuk mengobati pasien Covid-19, misinformasi semacam hoax akan selalu mengintai. Oleh karenanya menjelaskan kronologi dan proses panjang ini adalah salah satu cara untuk melawan hal tersebut, sampai para ahli kesehatan obatnya.