Peran Mahasiswa
Oleh: Adriano Rusfi
Ada cemburu ketika barisan bis kota lewat di sebuah ruas jalan Jakarta. Ketika itu, panas menghiasi bulan Mei di 1998. Betapa tidak, di dalam dan di atapnya berdiri gagah seorang mahasiswa berjaket melambaikan bendera kesatuan aksinya, sedangkan saya terdiam di tepi jalan hanya sebagai penonton. Mereka pemain dan saya penonton. Mereka di tengah dan saya di pinggir. Mereka berjuang meruntuhkan sebuah rezim, dan saya hanya tergopoh untuk sesuap nasi.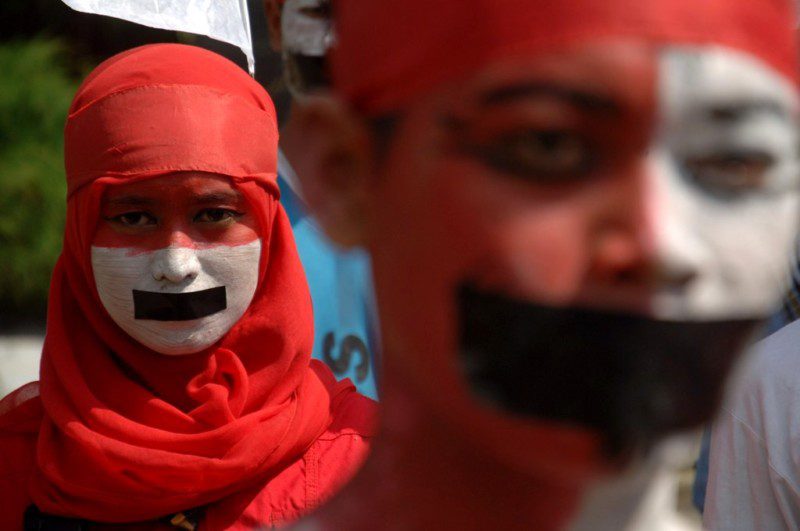 Seorang pemuda mengepalkan tangannya dan berteriak ke arah saya. Tak jelas apa katanya. Tapi bagi saya terdengar seperti sebuah ejekan,
"Apa yang generasimu lakukan terhadap penguasa lalim? Apa saja yang kau lakukan ketika kau masih mahasiswa?"
Ah, mungkin saya sekedar tak beruntung menjadi mahasiswa yang hidup di zaman di mana NKK-BKK membelenggu tangan di punggung, zaman di mana api heroisme mungkin belum menyala. Tapi saya tetap cemburu, kenapa pekik perlawanan ini tak terjadi saat saya masih mahasiswa? Cemburu yang akhirnya saya belikan pita reformasi di tepi jalan, dan mengikatnya di kepala, tepat 21 Mei 98 jam 09.00 di Senanyan saat sebuah rezim harus lengser.
Dan sekali lagi, mahasiswa membuat perubahan besar. Mendaftarkan diri di catatan sejarah, menawarkan kesempatan bagi terjadinya sebuah perbaikan. Perannya dalam panggung sejarah memang masih diperdebatkan, apakah pembentuk rezim baru atau sekedar pemakzul rezim lama. Desainer dari sebuah bangunan sosial yang baru, atau hanya menjadi destruktor dari status quo karatan? Peran heroiknya tak terbantahkan. Tapi, mampukah mereka menjadi pemberadab?
From Hero to Civilizer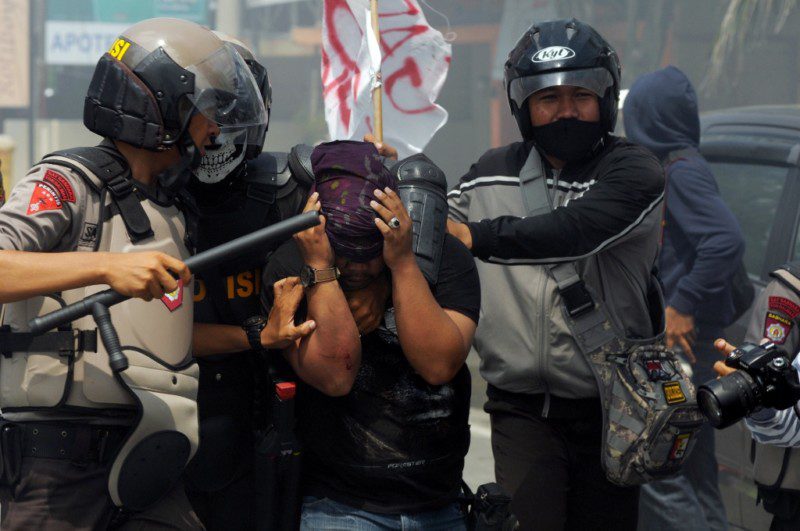 Pemuda adalah darah muda yang mengalir di otot-otot perkasa. Maka, meradang dan menyerang adalah kebutuhan eksistensialnya. Gayanya sama di mana-mana. Yang membedakan hanyalah nilai-nilai yang dianutnya.
Ketika mereka menjadi penganut kebenaran, maka mereka akan memilih untuk menjadi koboi yang menembak mati bandit-bandit pengacau kota. Ada darah yang tertumpah, ada kursi dan meja yang berantakan ulah baku pukul. Tapi di situlah seninya, sekaligus harga yang harus dibayar untuk sebuah epos.
Persoalanya adalah ketika perang telah usai, tubuh dan bangunan roboh diterjang peluru, dan peradaban harus dibangun kembali dari titik nol. Apakah saat itu peran pemuda dan mahasiswa memang sejatinya harus diakhiri?
Apakah pemuda dan mahasiswa ditakdirkan hanya untuk menjadi pemadam kebakaran sebagaimana riwayat sejarah sejak dulu? Dengan tabiat yang dimilikinya, tak mungkinkah pemuda dan mahasiswa diminta untuk membangun rumah di atas puing yang terbakar dan memulai sebuah peradaban di dalamnya?
Sepuluh tahun gerakan reformasi berlalu, dan di televisi kita masih menyaksikan aksi-aksi mahasiswa. Ada aksi tentang harga yang terus membumbung, tentang rakyat yang tertindas, tentang Pilkada yang curang, atau tentang penguasa lokal yang korup.
Sangat terasa romantisme heroik masa lalu. Pentasnya masih saja di jalan-jalan dan bahasa tubuhnya masih stereotipik 10 tahun yang lalu. Lihat saja pekiknya, yel-yelnya, kepalan tangannya, lagu-lagunya dan megafon di depan wajah mereka.
Tapi persoalannya adalah bahwa gerakan membangun peradaban seringkali melupakan gerakan sunyi. Tak ada lagi pekik berapi-api dan tak ada lagi kamera yang menyebarkan berita lewat layar kaca. Pertanyaannya bukan lagi, "Masalahnya apa? Tapi kita akan ke mana?".
Pentasnya barangkali akan berpindah dari jalan-jalan ke pematang sawah. Semangat dan heroisme masih sangat dibutuhkan, tapi ketulusan dan keikhlasan adalah lebih penting. Tak ada lagi musuh yang harus dikalahkan, karena kali ini kita bergerak ke masa depan.
Pemberadaban berarti era kepemimpinan komando di depan barisan telah selesai, berganti dengan kepemimpinan nabawiyah; gembala yang lebih banyak di tengah dan di belakang barisan.
Gerakan peradaban adalah gerakan dakwah yang merubah lawan menjadi kawan, gerakan yang memercayai bahwa power of influence jauh lebih bermakna daripada power of authority. Bagi para pemberadab, masalah bukan lagi tentang hal-hal bengkok yang perlu diluruskan, tapi tentang kesenjangan antara tujuan dengan kekinian.
Peran Mahasiswa; Mahasiswa Pemberadab itu..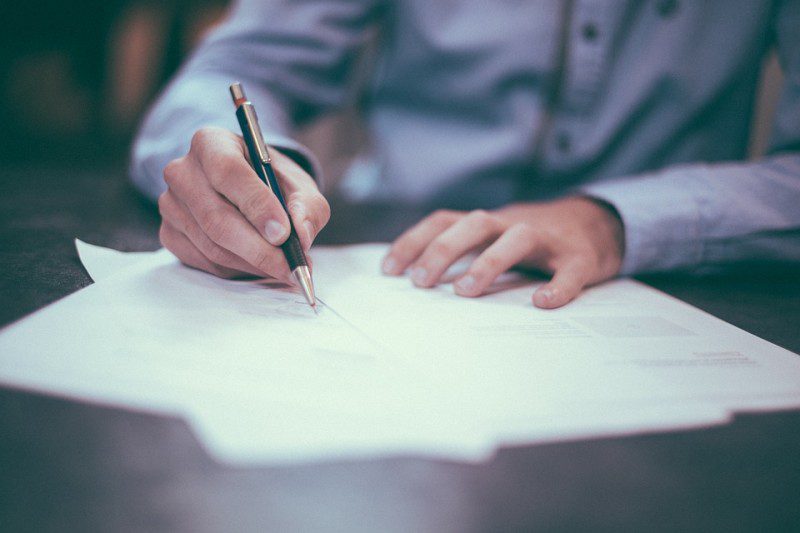 Pada awalnya adalah kepedulian dan empati, bukan kecerdasan akademik. Batin mereka merintih menyaksikan penderitaan, tentang gabah petani yang dibeli murah, justru di saat harga beras melambung tinggi.
Mulut mereka mungkin tak lagi memekik lantang, karena energinya telah habis memikirkan rencana merubah derita. Karena berpikir tak dapat dilakukan sambil berteriak, sedangkan kecerdasan akademis hanyalah alat untuk melayani hati.
Kini mereka mendatangi rakyat, tak lagi mendatangi penguasa. Mereka berdiskusi di danau dan balai seusai kuliah. Tak ada lagi bahasa akademik tingkat tinggi dengan akrobatik dialektik yang memukau. Pilihan kata mereka kini mungkin sedikit kampungan dan ndeso, tapi lebih mudah dimengerti dan inspiratif.
Karena mereka sekarang adalah inspirator yang membuat rakyat tak sabar untuk segera berbuat mengubah nasib. Mereka telah berubah menjadi kaum visioner. Dan sebuah visi selalu saja inspiratif: orgasmik!
Lewat visi, mereka tak sekedar mengantongi resep memberantas Wereng. Mereka datang untuk melayani rakyat, merumuskan mimpinya sendiri. Ini adalah mahasiswa goal-setter, perumus mimpi: The Indonesia Dream.
Ketulusan dan keikhlasan telah membuat mereka tak lagi berpretensi untuk menjadi lokomotif, lalu rayat adalah gerbong belaka. Mereka adalah motivator sekaligus konselor bagi sebuah pemberadaban. Lihatlah pesan-pesan mereka mengutip Rosulullah Saw;
"Berbuatlah untuk duniamu seakan kamu akan hidup selamanya. Dan berbuatlah untuk akhiratmu seakan kamu wafat esok hari".
Terkadang, karena ambisi yang melompati jauh ke depan, pesan-pesan mereka kepada petani terasa mengherankan.
"Bertanilah, tapi jangan buat lahan pertanian, karena Wereng akan jadi seterumu. Tapi bangunlah sebuah ekosistem, agar wereng menjadi anggotanya".
Tapi pemberadab memang selalu begitu: styelish dan gue banget! Ada karakter unik dari setiap solusi yang dia tawarkan. Mereka bukan sekedar penyambung lidah dari pemikiran Barat nun jauh di sana, tapi melakukan "gue-fikasi" dari pemikiran itu.
Menawarkan gagasan, bukan sekedar materi.menyajikan nilai dan makna bukan duplikasi. Berani memberikan tafsir , bukan sekedar menghadirkan terjemah. Dan eksistensi diri mereka dibuktikan lewat buah pikiran, bukan sebatas bahan bacaan.
Dan semua itu adalah karakter da'i belaka, karakter kaum penyeru dan perubah yang mengawali karirnya sebagai pelayan dan pemuas ummat (khadim), lalu merangkak naik menjadi pemengaruh ummat (muattatsir). Tak lama kemudian mereka naik menjadi pengelola ummat (mudabbir). Mereka memercayai jalan dakwah sebagai jalan pemberadaban, bahkan lebih dari apa yang dilakukan oleh kekuasaan.
Peran Mahasiswa; Kampus sebagai Civilizing Center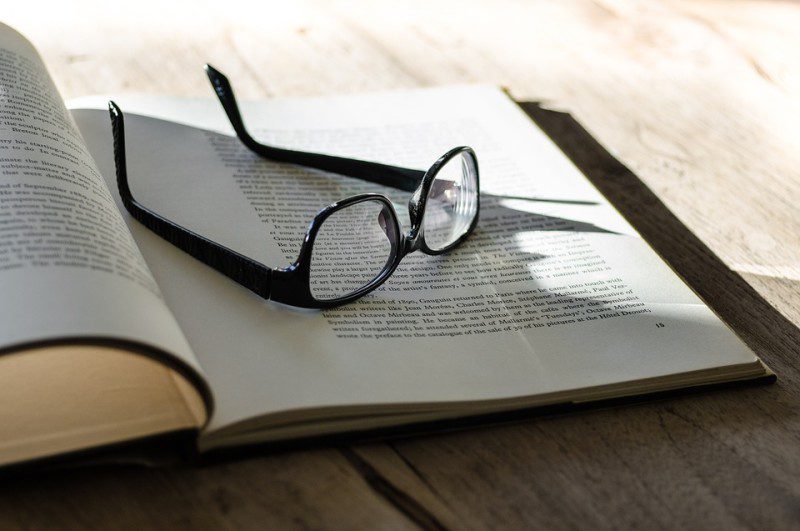 Merubah watak aktivis mahasiswa dari destroyer-hero kepada influencer-civilizer (mu'atstsr-mu'addib) mungkin dapat memulai dari reposisi kampus sebagai pusat pemberadaban. Kampus harus menjadi Civilizing Center dan Civilizing Tunnel, sebuah area dan lorong pemberadaban di mana mahasiswa dan siapapun yang masuk ke dalamnya akan dikondisikan ke dalam sebuah mimpi peradaban yang dirumuskan.
Kampus baru harus memberanikan dirinya menjadi kampus utopia, lalu membuat segalanya menjadi mungkin, karena memang seharusnya mungkin. Sejak hari pertama, kampus adalah aktivitas tepat waktu, tempat di mana tak sehelai sampah pun berserakan. Di sana ada civitas yang berwudhu dengan tertib dan antre di ATM dengan sangat disiplin.
Tingkat polusi adalah rendah dan sampah terpilah menurut jenisnya. Mahasiswa hadir dengan mata sembab sambil membawa derita ummat ke perpustakaan. Hipotesis yang lahir di perpustakaan lalu diuji di lapangan atau laboratorium. Mereka dengan riangnya melakukan itu karena mereka adalah kaum ientelektual, bukan sekedar akademisi.
Kampus telah berubah menjadi sanggar, tempat di mana karya kreasi dihasilkan. Ya, sebuah sanggar dan bukan sebuah laboratorium. Tempat di mana kompetensi dan seni bertemu, tempat di mana teori dan realitas dipertemukan.
Tempat di mana karya dihasilkan, dipertontonkan dan dijual ke realitas. Di sanggar tak ad formalitas kaku ala menara gading, karena humanisme, kesetaraan dan informalitas menjadi begitu dominan terhidang di hamparan lesehan.
Jika ciivitas kampus mampu merubah labooratorium menjadi sanggar, itu karena aksi ekstrakulikuler telah dikembalikan ke maqam aslinya: bagian integral dari kurikulum yang implementasinya diwujudkan di kehidupan.
Ekstrakulikuler bukan lagi non kurikuler sebagaimana yang terjadi selama ini. Karena aktivitas nin kurikuler telah diserahkan sepenuhnya kepada lembaga ekstrakulikuler seperti HMI, KAMMI, PMII, Gema Pembebas, GMNI, IPM, IPNU dan komunitas, forum sebagainya. Sejak saat itu, segala aktivitas ekstrakulikuler selalu memiliki pertanggung jawaban kurikuler dan kontribusi pada intelektualitas mahasiswanya.
*Pakar Psikologi
Penasehat Masjid Salman ITB