Ucapan Selamat Wisuda
Apresiasi itu penting. Apresiasi adalah wujud penghargaan atas kerja keras yang dilakukan seseorang. Adanya apreasi bukan hanya menambah keakraban, namun juga menambah kekeluargaan di atara sesama kawan.
Sebegitu pentingnya apreasiasi, hingga  di dalam ajaran agama Islam menjelaskan bahwa hadiah baik berupa ucapan kata-kata maupun dalam bentuk barang dapat menghilangkan rasa kedengkian. Wujud apresiasi tak harus mahal, sahabat Academic bisa melakukannya baik melalui doa maupun datang di acaranya dengan membawa senyum.
Songsong pula Kata-Kata Mutiara Peradaban Islam hanya di ACADEMIC IND
Nah, sebagai teman akrab, ada baiknya kita mencoba sedikit mengerti apa cita-citanya ke depan. Dengan sedikit menggali informasi, kita jadi mengerti masa depannya dan paling tidak kita sedikit berkontribusi turut mewujudkan cita-citanya.
Kali ini, langkah di atas akan sahabat academic lakukan. Sahabat akan menyimak kata-kata ucapan wisuda sekaligus bentuk-entuk apresiasinya. Cobalah sejenak mengingat teman-teman Anda yang saat ini sedang menyelesaikan studinya, dan persiapkan untuk datang di hari wisudanya. Semoga kedatangan Anda menambah kebahagiaan mereka.
Ucapan Wisuda
1. Doa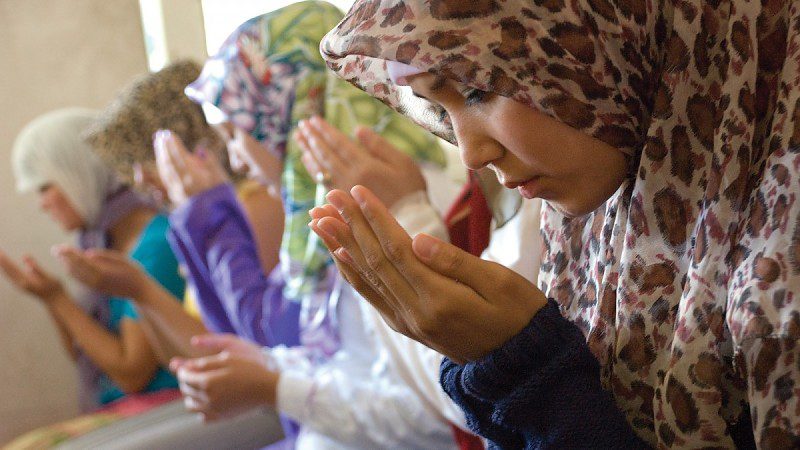 Kawanku, tak ada perkataan yang lebih indah seindah doa. Di wisudamu ini, saya mohonkan kepada Allah, semoga wisudamu hari ini menjadi moment yang terindah dalam hidupmu. Moment terindah yang akan mengubah arah ari kegelapan menuju kegemilangan ilmu-ilmu peradaban. Selamat wisuda, semoga seluruh makhlauk yang ada di muka bumi ini ridho akan ilmumu.
2. Al Quran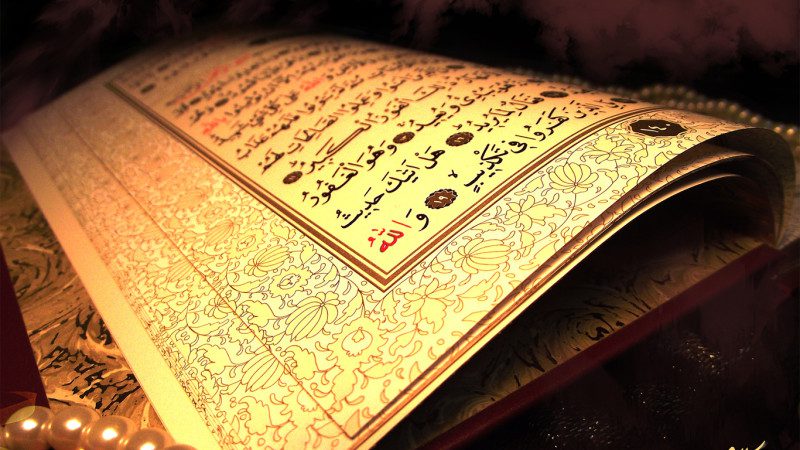 Sahabatku, saya ucapkan selamat wisuda kepadamu. Semoga ilmu-ilmu yang diperoleh dari kampus dapat berguna bagi agama, nusa dan bangsa. Saya yakin kehidupan setelah wisuda akan jauh lebih baik dan sukses. Saya berdoa semoga diwisudamu hari ini, Allah mengangkat dirimu beberapa derajatmu karena dirimu adalah bagian dari orang-orang yang berilmu.
3. Buku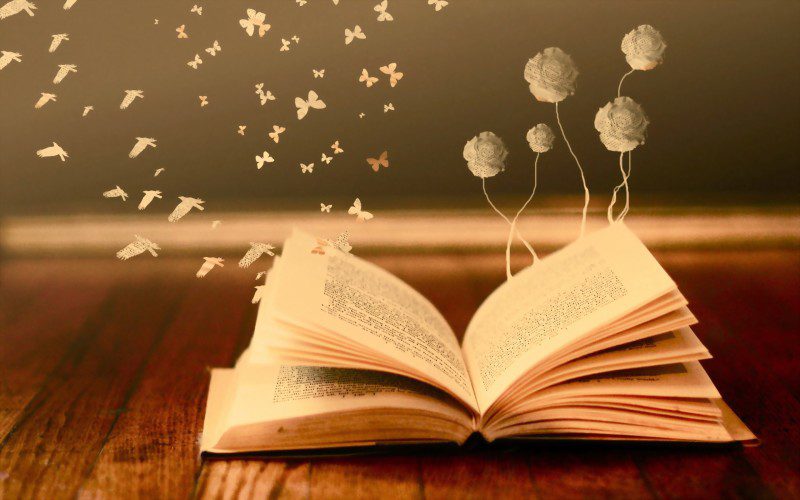 Seperti  rindu, wisudamu hari ini sungguh membuatku bangga nan terharu. Selamat wisuda sahabatku, hadirmu seperti buku yang mengawal ketidaktahuanku. Teruslah menjadi buku berjalan setelah wisudamu, karena masyarakat menunggu pencerahan-pencerahan darimu. Teruslah menginspirasi melalui buku-buku dan sebarkanlah ilmu paling bermanfaat. Semoga Allah sang pemilik ilmu mempercayakan ilmu-Nya kepadamu. Ammin ya Robbal Alamin.
4. Bunga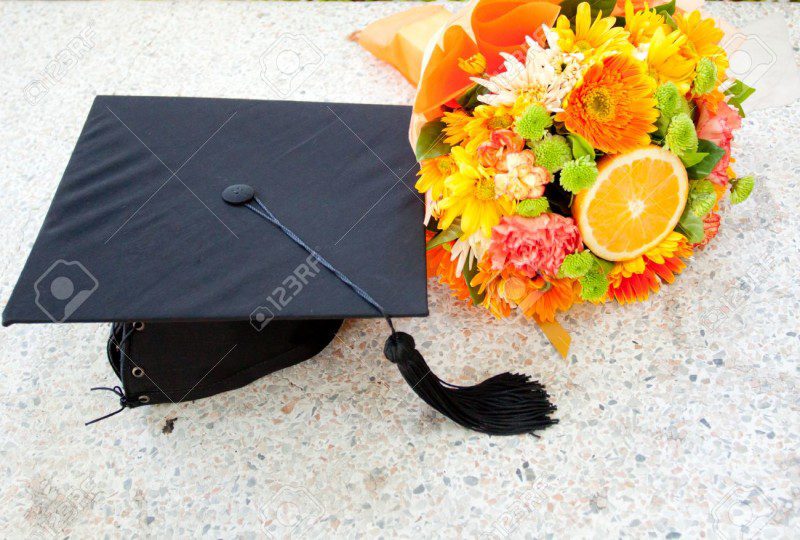 Bak bunga-bunga yang mekar,  dirimu seperti mawar yang tegar. Selamat menjemput hari akademikmu, perjalanan panjang suka derita selama ini jadikan pembelajaran untuk kebaikan di masa depan. Saya berharap dirimu akan semakin teguh menjalani nilai-nilai idealisme dalam kehidupanmu melalui ilmu yang di dapat di kampus. Selamat hari wisuda, success for you my sister.
5. Tasbih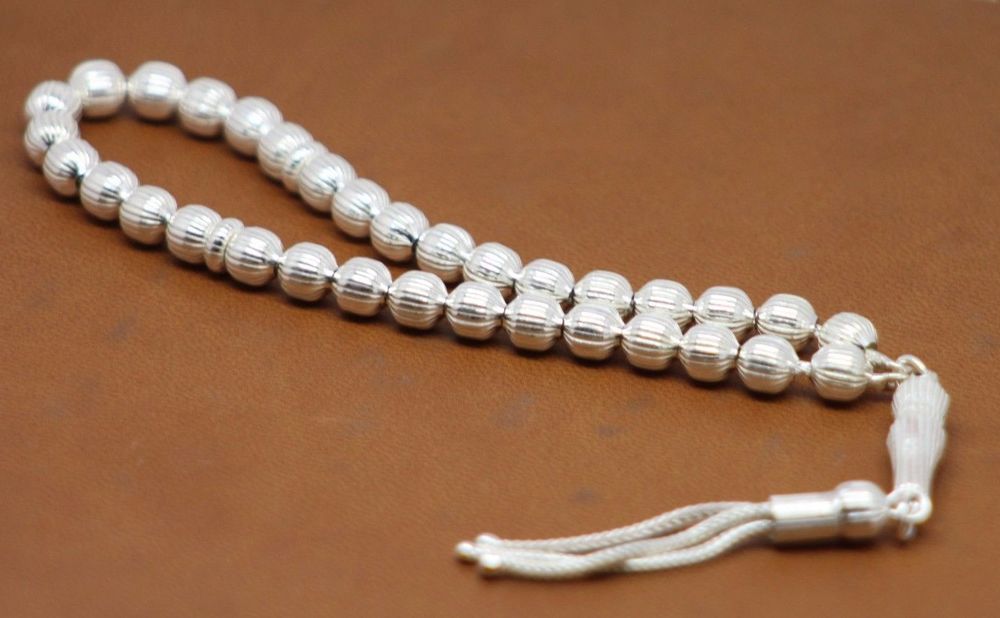 Duhai sahabatku, barang siapa yang menuntut ilmu di jalan Allah, maka Allah akan memudahkannya menuju syurga. Di hari yang bahagia ini, saya ucapkan selamat hari wisuda untukmu. Dengan bekal ilmumu, semoga engkau ditempatkan bersama orang-orang terkasih di  syurga nanti. Lestarikan dzikir sang pencipta, selamat dan sukses kawan lama telah diwisuda.
6. Sekadar Ucapan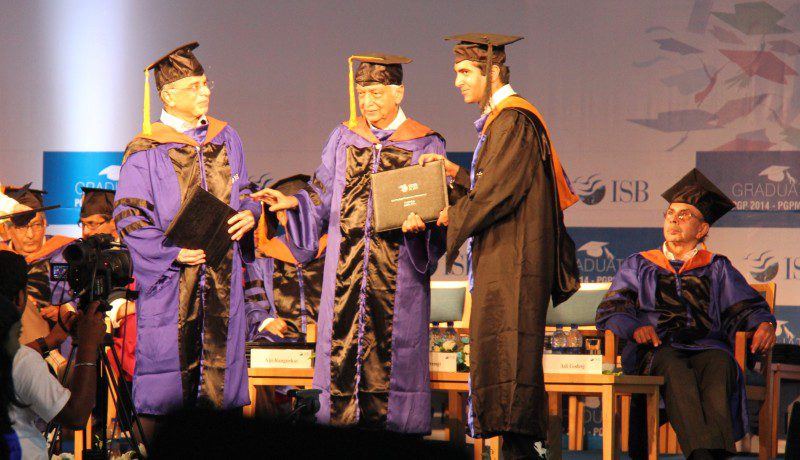 Duhai sahabatku, bagi yang menghendaki akhirat kuncinya adalah ilmu. Bagi yang menghendaki dunia, ilmu adalah syarat utama juga. Kini, dirimu berada di puncak menggegnggam ilmu-ilmu. Saya doakan, semoga dirimu dapat menggenggam dunia dan menempatkan akhirat di hatimu. Selamat hari wisuda, semoga Allah mensukseskanmu dunia-akhirat.
7. Sekedar Berfoto Bareng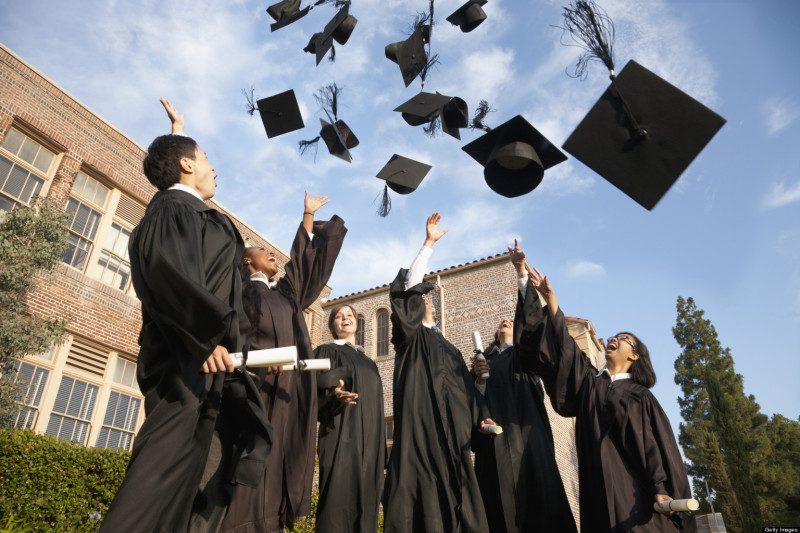 Congratulations!
Kawan, selamat wisuda. Selamat menempuh hdiup yang lebih menantang. Seperti foto atau gambar, ia akan menghasilkan rekaman-rekaman terbaik dari setiap usaha beajarmu. Teruslah belajar, teruslah menginspirasi dan teruslah menjadi sosok yang rendah hati. Selamat wisuda, sungguh saya sebagai teman akrabmu sangat bersyukur dan bangga.
8. Boneka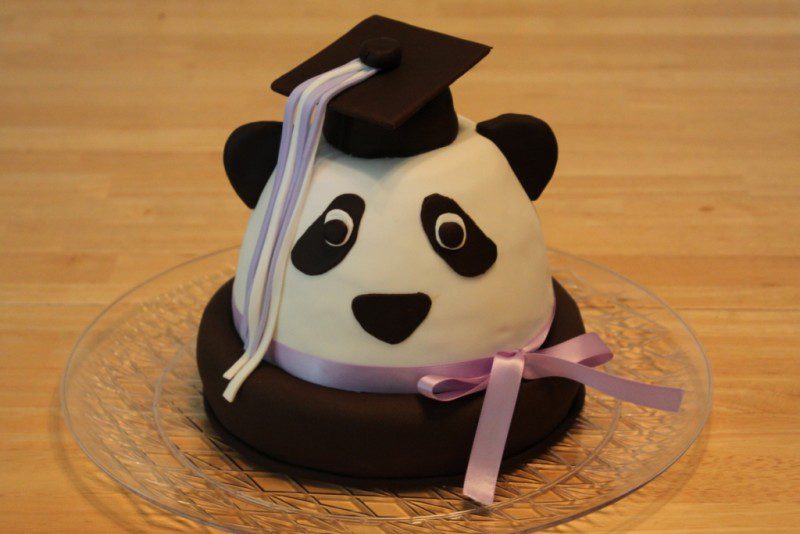 Happy graduate friends!  Sesungguhnya ada beda antara orang yang berimu dan tidak berilmu. Dan saat ini, kamu telah memasuki dunia baru pengemban amanah ilmu. Di hari yang cerah ini, semoga ilmu yang telah kau tuntut selama ini menjadi keberkahan sendiri bagi dirimu, keluargamu dan terlebih kepada masyarakat. Selamat hari wisuda, semoga boneka ini mampu menemami hari-hari  kesuksesanmu setelah wisudamu nanti.
9. Sekadar Ucapan dan Senyum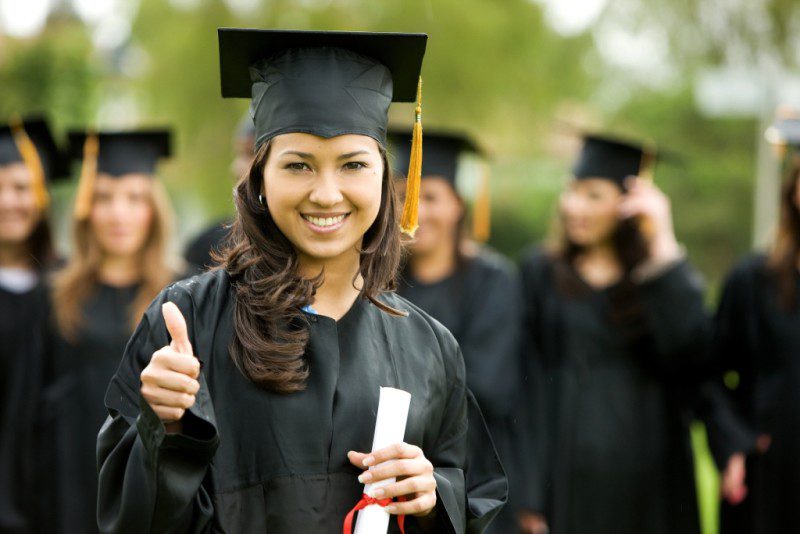 Kulihat dari kejauhan, kau terlihat anggun dan menyejukkan. Keceriaan di hari wisudamu ini cukup membuat orang-orang di sekitarmu pun merasa berseri. Selamat hari wisuda, semoga keceriaan dan seyumanmu senantiasa mengingatkanku untuk selalu memuja keagungan yang Maha Kuasa. Sekali lagi selamat wisuda, semoga menjadi wisuda yang berkah.
10. Jilbab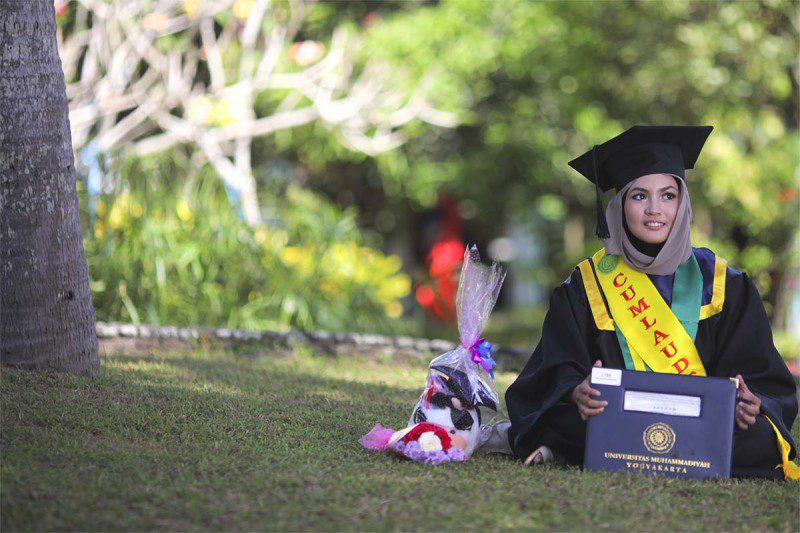 Di hari-harimu, dan hari wisudamu terasa ada yang menyejukkan. Ternyata yang menyejukkan itu adalah dirimu yang berjilbab dengan anggun. Dengan jilbabmu, dirimu penuh kelembutan, penuh kasih teguh pendirian. Selamat hari wisuda, semoga dengan sedikit hadiah ini bisa menjadi penambah seri dan kebijaksanaan ilmu. Jillbabmu adalah ilmumu, semoga Allah menjadikan dirimu orang yang bijaksana di hari wisuda.
Ada baiknya Anda juga membaca Kata-kata Habib Syech, baca sampai tuntas ya!
Hadiah untuk Wisuda
11. Gantungan Kunci Nama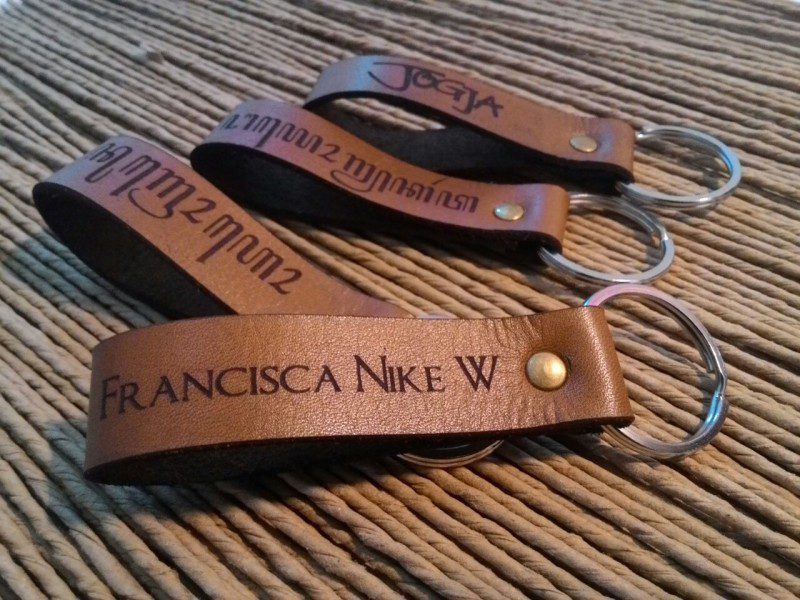 Bagaikan seni yang dipahat. Begitu pula dalam langkah wisudamu kali ini. Engkau sanggup memahat seni-seni kehidupan. Dirimu menjadi pengukir sejarah keabadian dalam sejarah peradaban. Saatnya tibalah kini pahatan-pahatan itu engkau pahatkan pula di benak-benak masyarakat. Dengan begitu, semoga di hari wisudamu ini menjadi moment yang akan mengantarkan keabadian namamu.
12. Lampu Belajar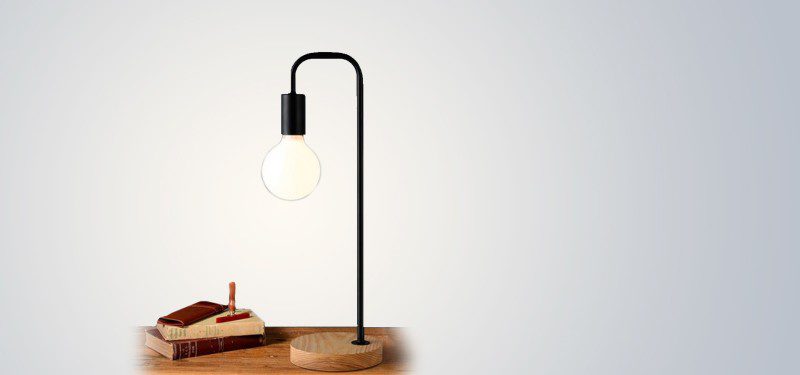 Ilmu adalah cahaya. Di hari spesialmu ini. Aku kirimkan doa dan ucapan selamat wisuda. Semoga ilmu yang telah engkau cari selama ini, mampu merubah gelapnya dunia menjadi dunia yang terang benderang. Masyarakat menunggu gebrakanmu wahai kawan seperjuanganku. Selamat berjuang dengan cahaya ilmu di mana pun kau berada. Happy graduation, Success for you!
13. Membantu Mengambil Foto Keluarga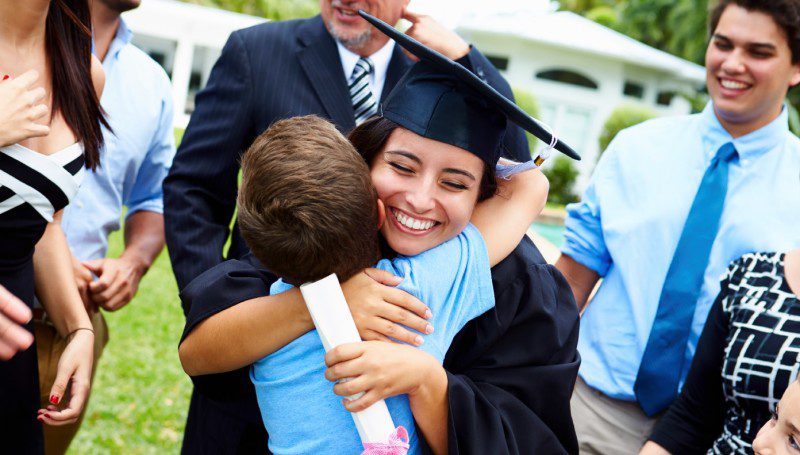 Selamat telah menjadi kebanggan orang tua. Jangan lupa semakin berbaktilah kepada kedua orang tuamu. Karena dunia hanya bisa diraih dengan kebaktianmu, dan kebahagiaan akhirat begitu pula. Sekali lagi, selamat telah menjadi agen of change. Semoga langkahmu tak terhenti di sini, justru inilah langkah baru melebarkan sayap-sayapmu. Selamat wisuda wahai wisudawan terbaik.
14. Tas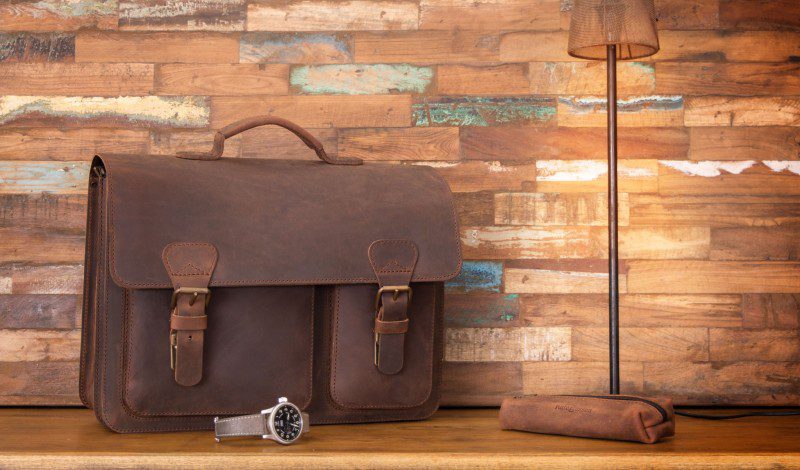 Laksana ilmu yang kau wadahi dengan pikiran jernih, empati dan ketulusan hati. Tibalah saatnya ilmu itu kau ikrarkan di depan ribuan teman dan orang tuamu. Selamat  wisuda kawan, teruslah mewadahi ilmu, membawa dan memberikannya secara sukarela kepada siapapun yang memerlukannya. Teruskan pengembaraan ilmumu sampai akhirmu juga menjadi sebuah ilmu.
15. Gelas Cantik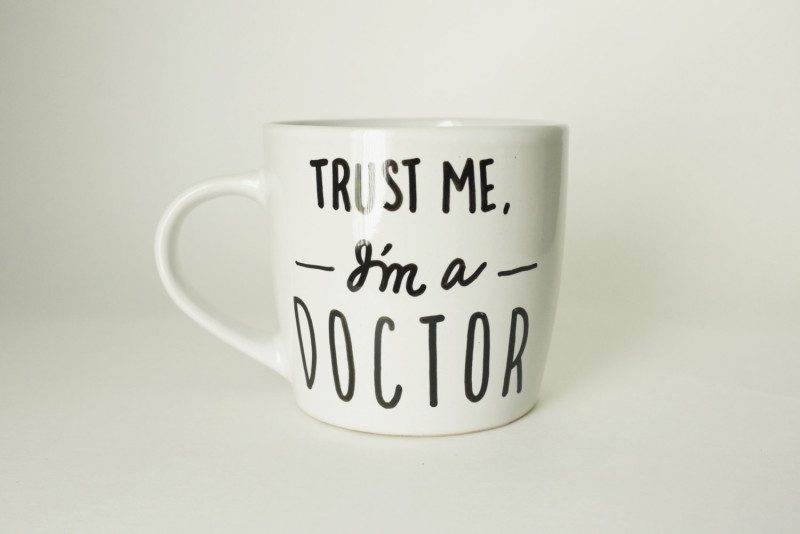 Selamat merayakan kelulusan sobat! Kerja keras yang tak kenal lelah akhirnya membuahkan hasil. Saya turut bangga, bahagia dan merayakan kelulusanmu ini. Jadilah di hari wisudamu ini seperti gelas yang berisi. Bila ada air yang masuk, larutkanlah ia sampai benar-benar menjadi ramuan yang  menyehatkan. Selamat wisuda, semoga kebijaksanaan selalu ada padamu.
16. Bantal Keren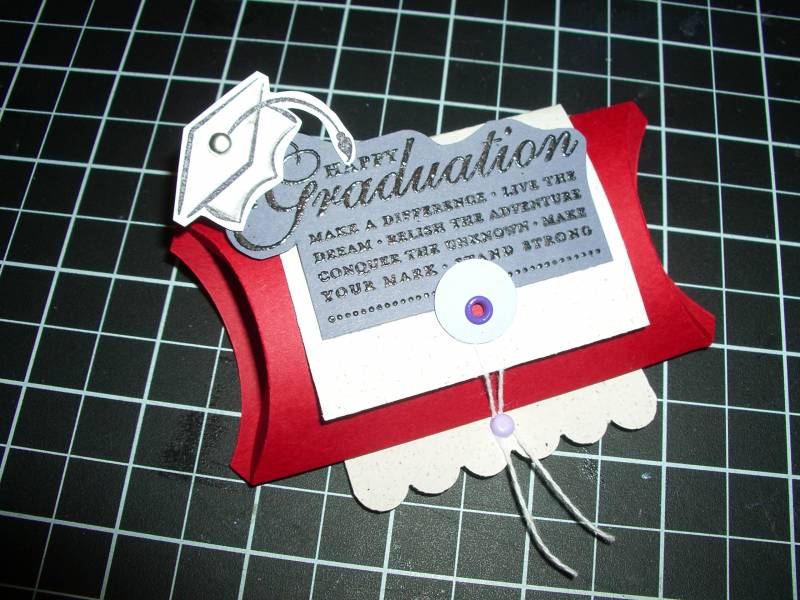 Sahabat, terima kasih telah mengajarkan kepadaku arti menuntut ilmu. Jangan sampai lelah menuntut ilmu bila tak ingin menanggung beban berat kebodohan. Teruslah berjuang menuntut ilmu di manapun berada. Jadilah penginspirasi di dunia akademikmu. Semoga Allah menyertakan mimpi-mimpimu bersama rencana-rencana kehendak-Nya. Selamat berwisuda ria kanda!
17. Sepatu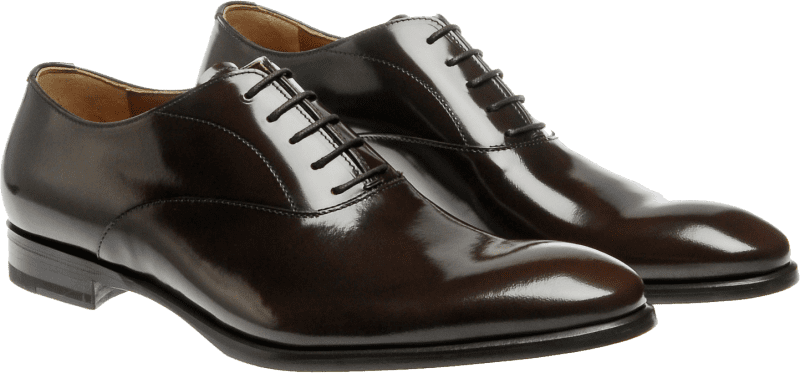 Kesabaran adalah akhlak mulia yang dapat menghalau segala rintangan. Kini, akhlak itu mulai kau tunjukkan dengan bertahan di arus rintangan yang menghadang. Kau bekerja keras untuk berlari mengejar kepahaman dari satu teori ke teori, ke satu guru ke guru yang lain. Sempurnalah ilmu. Selamat  hari akademik kawanku, masa depanmu banyak dinanti masyarakat.
18. Mukena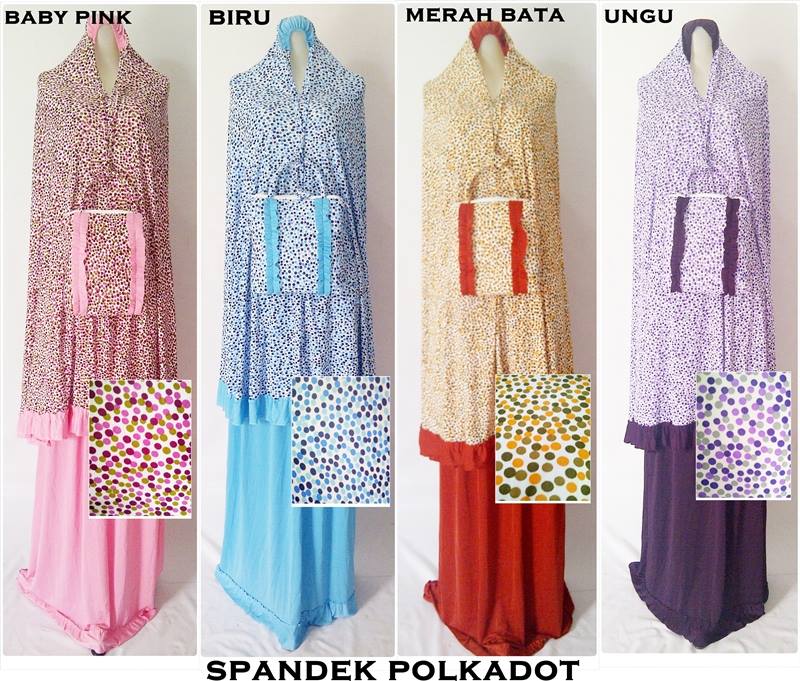 Dinda, sebaik-baik harta simpanan tentulah ketawaan dan seburuk-buruknya adalah sikap permusuhan. Semoga dengan diwisudanya dirimu hari ini menjadikan dirimu lebih taat kepada Allah dan Rosul-Nya. Yakinlah, bahwa keberhasilanmu bukan hanya dari kerja keras, namun juga karena kehendak-nya. Selamat wisuda Dinda.
19. Karikatur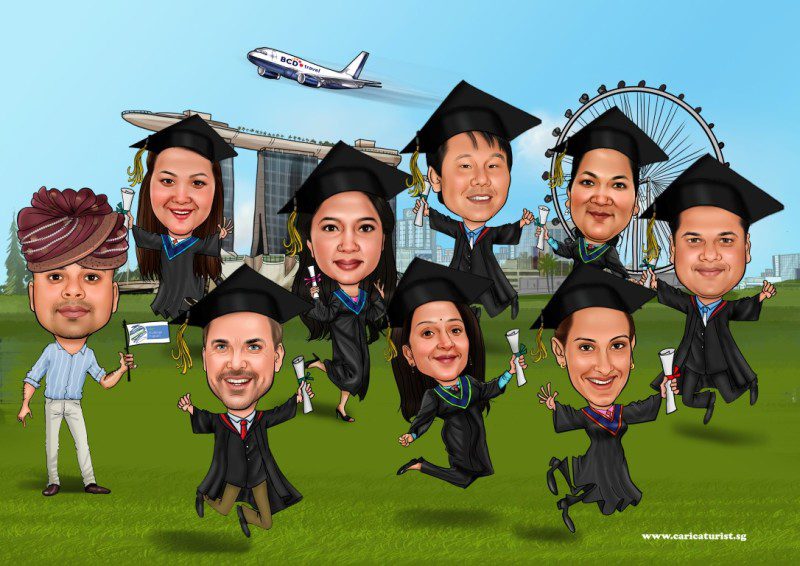 Selamat wisuda kawanku. Sebuah apresiasi tinggi kuhaturkan kepadamu. Gunakanlah ilmumu sebijak mungkin. Bila ilmu yang kau dapat hanya untuk memfitnah, maka engkau akan difitnah, jika ilmu yang kau miliki kau gunakan untuk mengadu domba , maka engkau juga akan diadu domba pula. Saya harap engkau masih seperti yang dulu dan selamanya terus begitu, menebar kemanfaatan ilmu dan amal.
20. Peci Hitam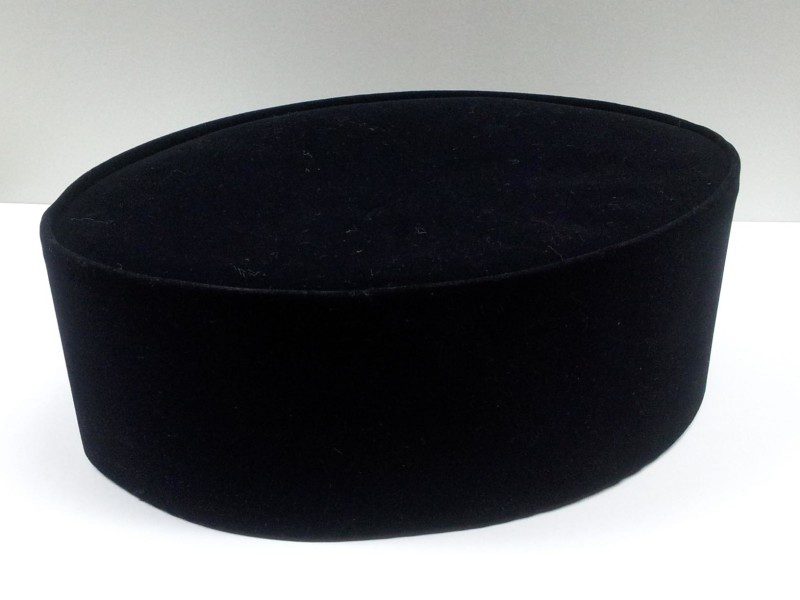 Selamat hari akademik brother! Di hari wisudamu ini, teruslah berbuat bakti. Teruslah menebar kebaikan, jangan melihat komentar seseorang karena kau tak akan pernah meraih ridho dari semua orang. Tebarkanlah kebaikan dengan sholat lima waktu, karena memperbaiki dirimu berarti juga memperbaiki semua orang.
Kado Wisuda Unik
21. Kemeja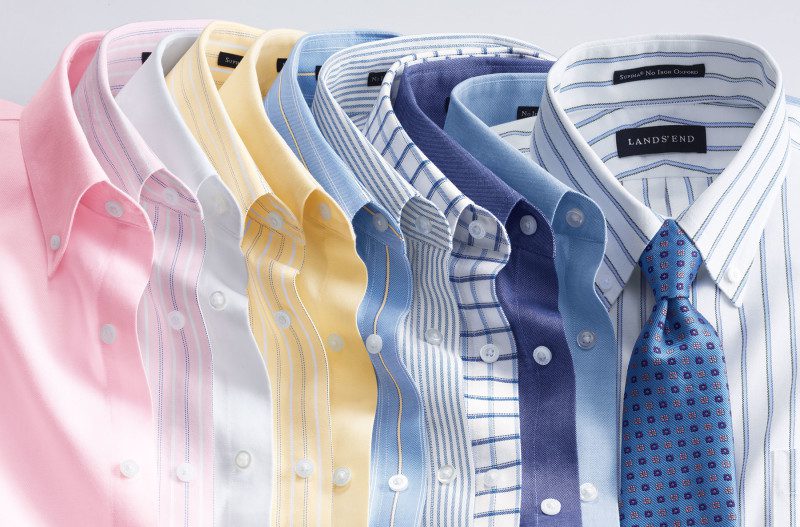 Selamat hari wisuda temanku. Sebaik-sebaik baju adalah baju ketakwaan. Realitas mengajarkan adanya seseorang yang di benci dan orang yang di sayangi. Dari kedua hal tersebut, hendaklah ia selalu bersama orang-orang yang taat. Semoga di hari wisudamu ini, dirimu akan menjadi contoh pakaian yang layak dipandang dan selalu mengingatkan akan ketakwaan.
22. Sarung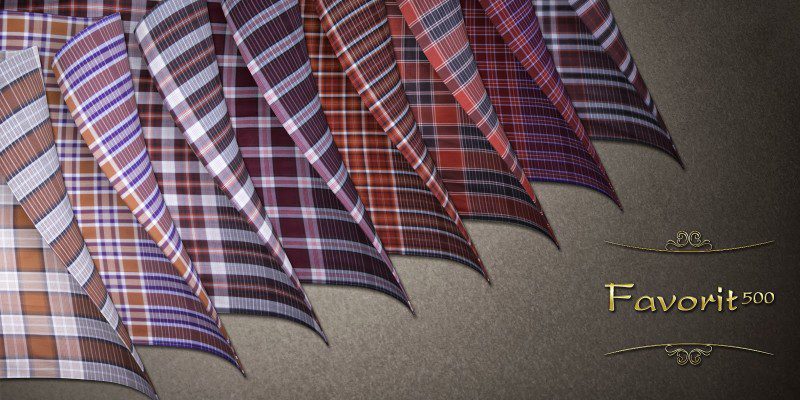 Selamat hari spesial akademikmu sobat! Saya doakan semoga semakin bertambah ilmu semkin matang pula ketauhidanmu. Sungguh yang demikian itu lebih baik karena hakikat ilmu adalah percaya pada yang satu. Selamat wisuda, semoga umur-umurmu dihiasi ilmu-ilmu ketauhidan yang murni, menjadi penghimpun rumpun-rumpun dalam bingkai tenunan ilmu yang padu.
23. Pensil Cantik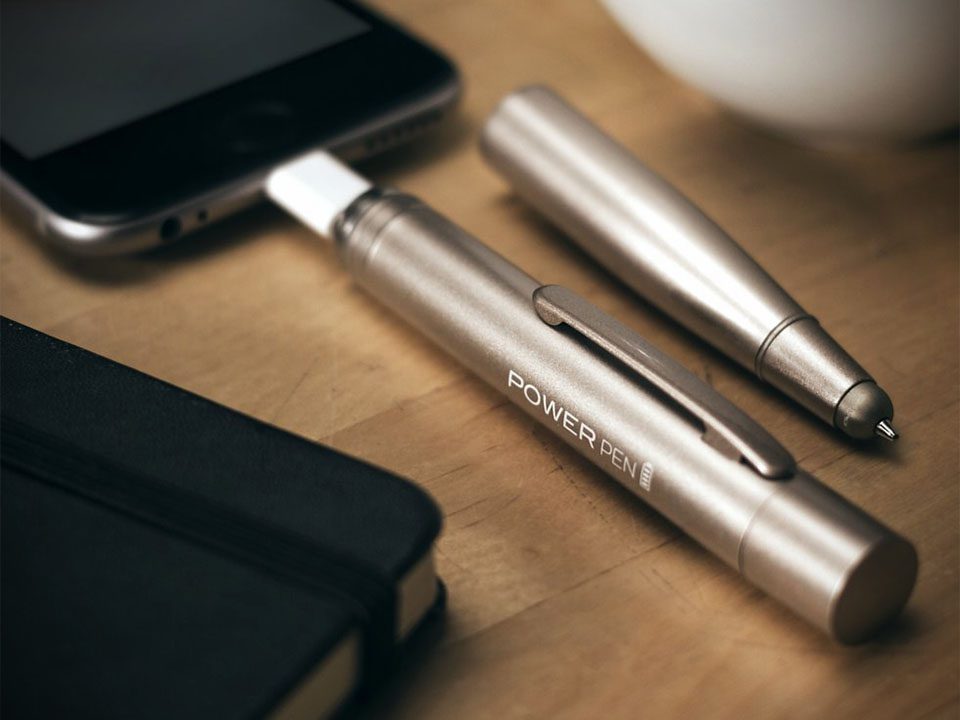 Kawan, selamat hari berbahagia di hari terakhirmu sebagai mahasiswa. Teruslah menginspirasi melalui pena-pena. Kembangkanlah imaginasi pikiranmu dari generasi ke generasi. Semoga dirimu mampu membuktikan menjadi mahasiswa yang berkualitas. Mahasiwa yang menjadi agen of counselor dan agen of change. Bukumu untuk anak cucumu. Selamat wisuda kawan!
24. Kacamata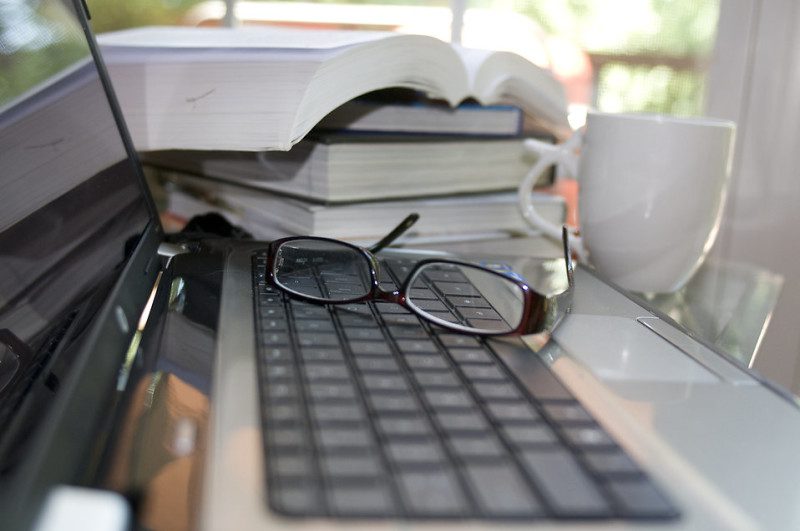 Wahai saudaraku, inilah masa-masamu terakhir menjadi yang dididik untuk beralih menjadi pendidik. Segenap tenaga rela kau taruhkan. Kini, tibalah saatnya di ikrar wisudamu kau akan berjanji untuk menjadi guru yang benar-benar membawa murid-muridnya menuju impian-impian besar. Ajarkanlah bahwa hidup itu belajar untuk bekerja keras. Sekali lagi, selamat wisuda buat temanku.
25. Ikat Pinggang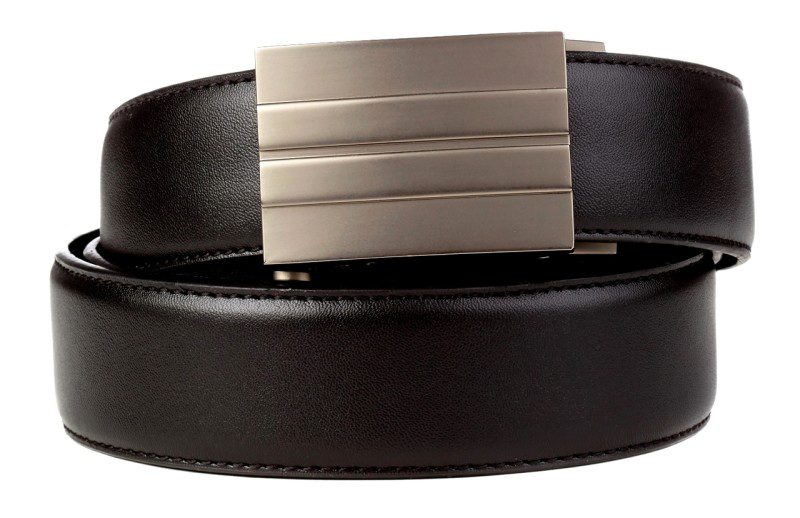 Sobat, hari ini kau menjadi orang beruntung. Engkau dipilih oleh Allah menjadi orang yang dapat menerima ilmu pengetahuan. Sebab, ilmu lebih berharga daripada harta. Maka, bersyukurlah dengan mengikatnya. Ikatlah semua ilmumu dengan tulisan. Sebarkanlah, sampaikanlah dan berikanlah secara percuma. Semoga hal itu menjadi peringan pertanggungjawaban gelarmu nanti di akhirat. Selamat hari wisuda kawan!!!
26. Botol Air Minum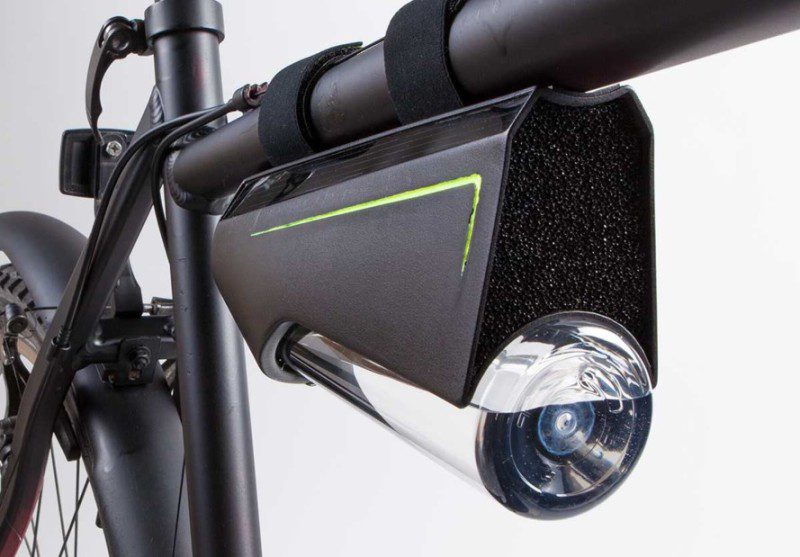 Saya mengagumi kehausanmu akan ilmu. Dan hari ini, dirimu telah mencpai titik di mana dirimu dapat meninggalkan orang lain. Wahai temanku, selamat wisuda, selamat atas keberhasilan di dunia akademikmu ini. Saya berdoa, semoga engkau masih rendah hati seperti dulu mengayomi, menemani dan  membimbing orang-orang yang kekurangan ilmu. Sekali lagi, selamat wisuda sahabatku!
27. Sepeda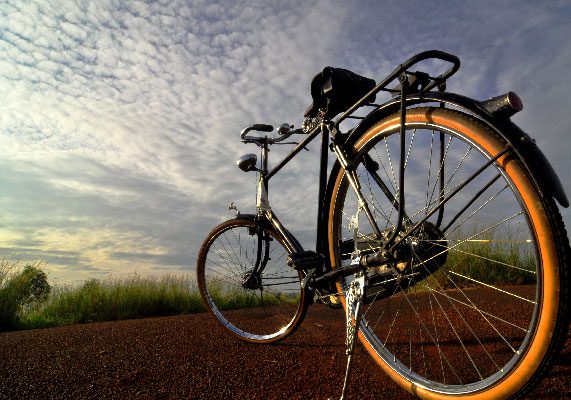 Kawanku, selamat wisuda. Saya merasa terinspirasi olehmu ketika kau belajar menuntut ilmu dengan berjalan kaki dari jarak yang jauh. Kini, kuhibahkan sepeda ini, saya berharap engkau akan lebih bersemangat menuntut ilmu melintasi ruang-ruang khazanah keilmuan yang tak akan ada habisnya. Kayuhlah langkah, semoga di hari wisuda ini kayuhan semakin jauh. Selamat hari wisdua!
28. Plakat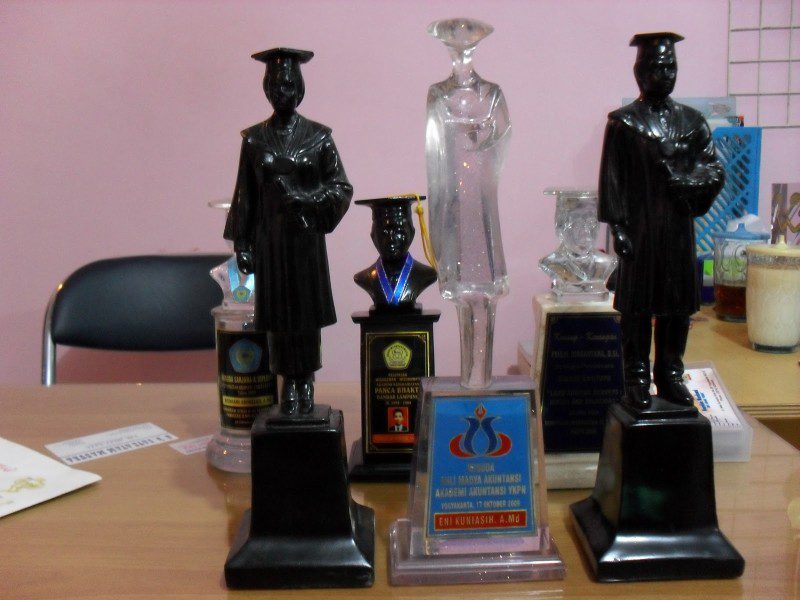 Hari ini adalah hari yang membuat orang bangga kepadamu. Engkau telah sukses menyelesaikan S1-mu dengan camlaude. Tibalah engkau kembali ke desa untuk membangun plakat-plakat baru generasi muda di desamu. Yakinlah, kami semua percaya pada ilmumu, pada cahaya ilmu saat engkau menuntut ilmu. Selamat wisuda kawan, kembangkanlah sayap-sayap wawasanmu.
29. Balon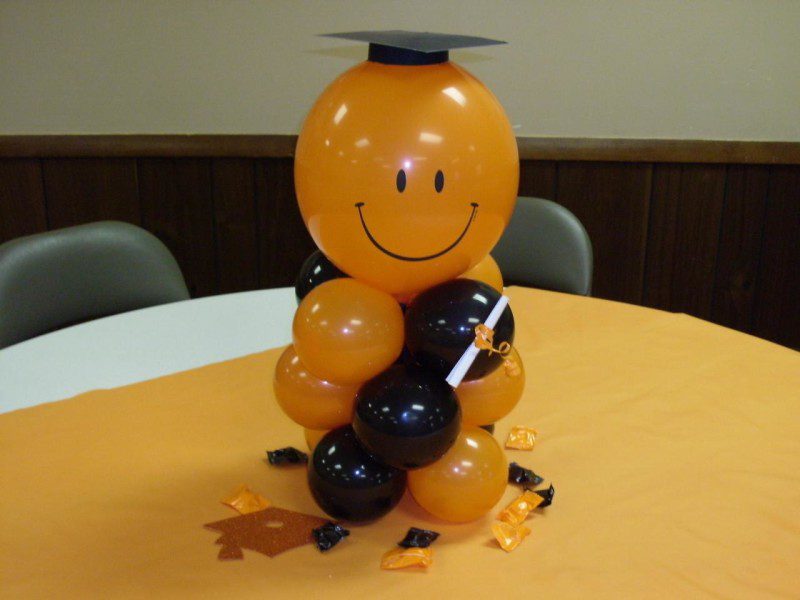 Seperti udara, kini tangga demi tangga kau raih dengan kerja keras dan penuh perjuangan. Teruslah terbang membangun mimpi-mimpi besarmu. Berkontribusilah karena dunia sedang membutuhkanmu. Kawan, selamat hari akademik, semoga di wisudamu saat ini menjadi momentum lingkungan siktar yang gemar menunt ilmu dan belajar tidak ada batasnya. Selamat wisuda, moga-moga engkau berjaya kawan!
30. Kartu Ucapan Wisuda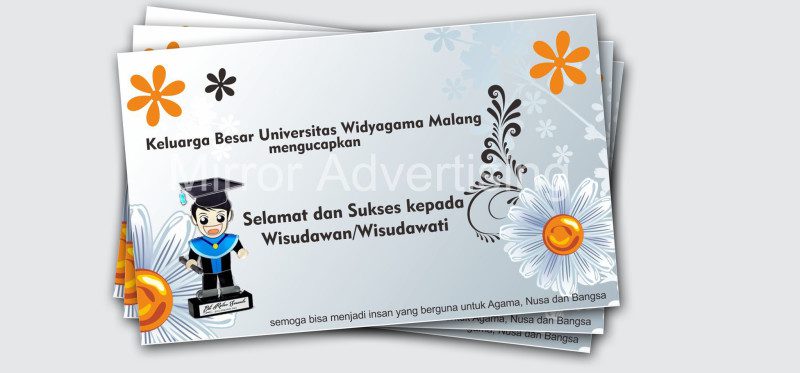 Duhai wisudawan, selamat telah menyelesaikan pendidikanmu. Selesai di perguruan tinggi tak berarti selesai dalam menuntut ilmu. Jangan berhenti dan teruslah mencari dan mengasah ilmu. Semoga ilmu yang telah dipelajari selama ini menjadikan hidupmu lebih berarti dan menjadi pembaharu dalam masyarakat. Selamat wisuda kawan.
Animasi Wisuda
31. Website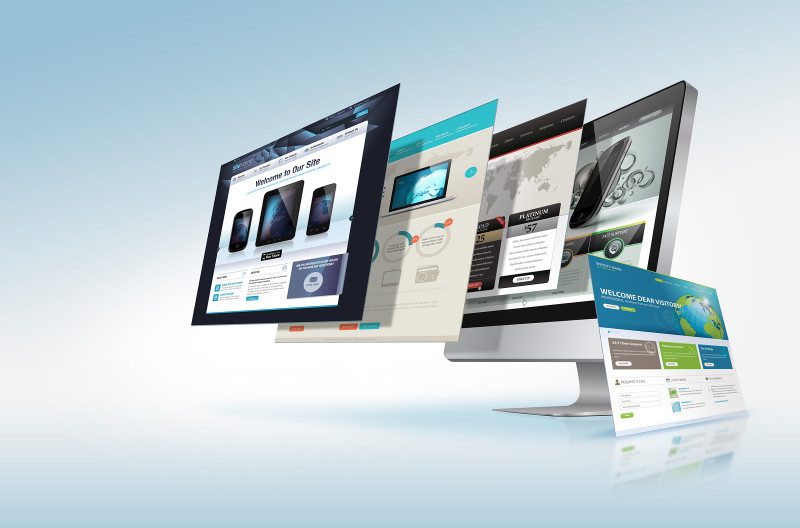 Tak terasa waktu berlalu. Informasi demi informasi lalu lalang silih berganti. Kini kudengar informasi bahwa sahabatku teman bermain waktu kecil dahulu telah berdiri mengikarkan janji paa wisudawan. Kawan, selamat atas prestasi yang diraih selama ini. Lanjutkan cita-cita setinggi-setingginya. Iiringan doa dari temanmu ini akan selalu menyertai. Selamat wisudawan bapak sarjana!
32. Laptop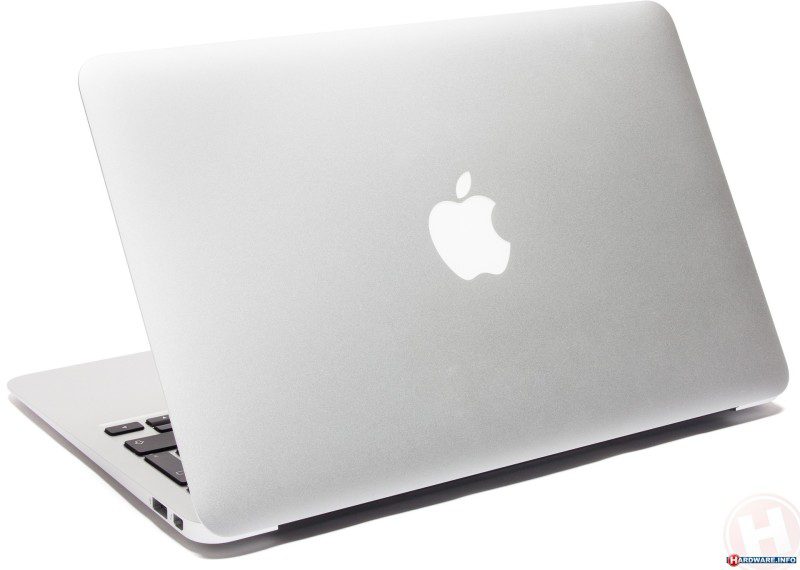 Secanggih teknologi saat ini, ilmumu menghiasi keseharianku. Wawasanmu mencerahkan pikiranku yang sering kali buntu. Kawan, kau sangat pantas menerima wisuda hari ini. Di hari yang di nanti ini, kupanjatkan doa semoga wisudamu menjadi wisuda yang berkah. Wisuda yang diridhoi Allah SWT. Ammin ya Robbal Alamin.
33. Hp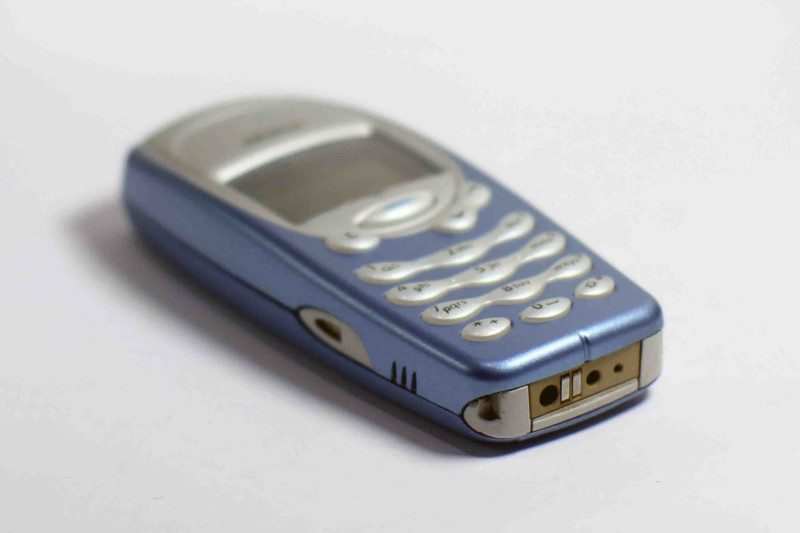 Kawan, apa kabar kau di sana. Mendengar kabar dari salah seorang sahabat saya mengabarkan kamu akan di wisuda. Teriring ketulusan sebenarnya saya ingin mendampingimu, namun karena waktu dan jarak yang tak memungkinkan ijinkan aku mengucapkannya di sini. Selamat wisuda kawan, kuberikan hadiah kecil ini semoga menjadi alat yang membantu kita untuk terus berkomunukasi.
34. Memo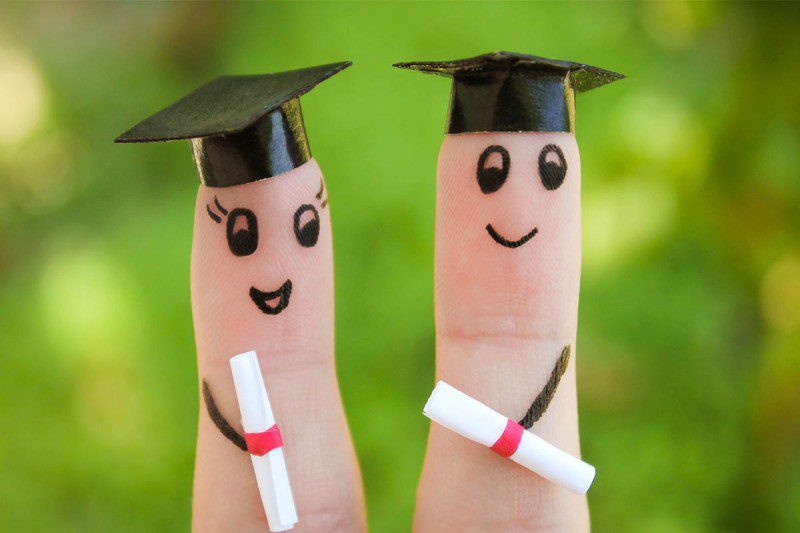 Siang ini terasa cerah, awan belari saling mengejar. Hari ini juga kumelihat wajah yang cerah. Wajah yang ramah sekaligus sabar. Kawan, selamat dan sukses atas hasil studi yang telah di capai selama ini. Impian dan harapan jangan sampai terpendam, karena saya di sini juga ada untuk mewujudkannya bersamamu. Selamat hari akademik, cerdaskanlah bangsa ini dengan ilmumu.
35. Papan Nama Bunga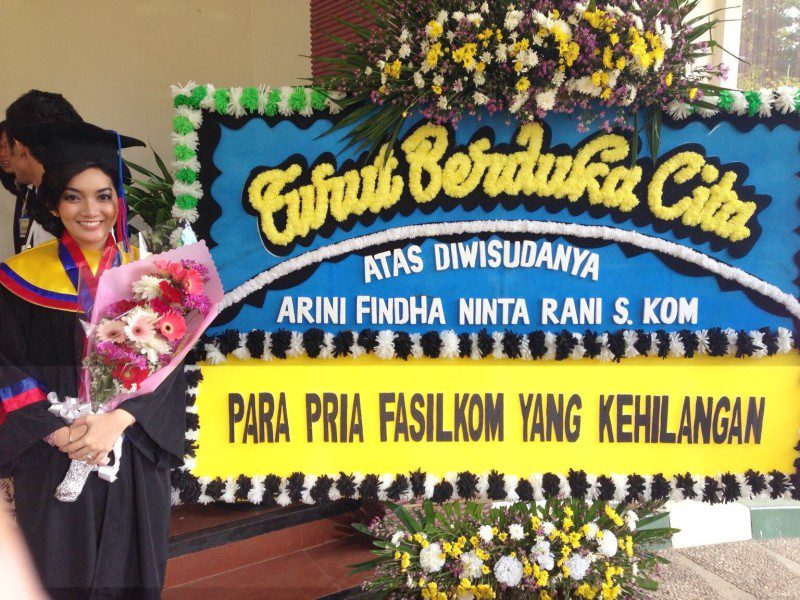 Selamat wisuda, karangan bunga ini kuhadiahkan untuk teman usahaku. Semoga semakin jaya dan jalan akademiknya menemukan jalan yang baik. Lihatlah ke depan, dunia membutuhkan pemimpin sepertimu. Engkau pasti bisa melewati batas-batas geografismu menuju pemimpin dunia yang lebih baik. Selamat wahai wisudawanku. Peranmu sangat ditunggu, fungsimu menjadi penentu masa depan sebuah bangsa.
36. Pita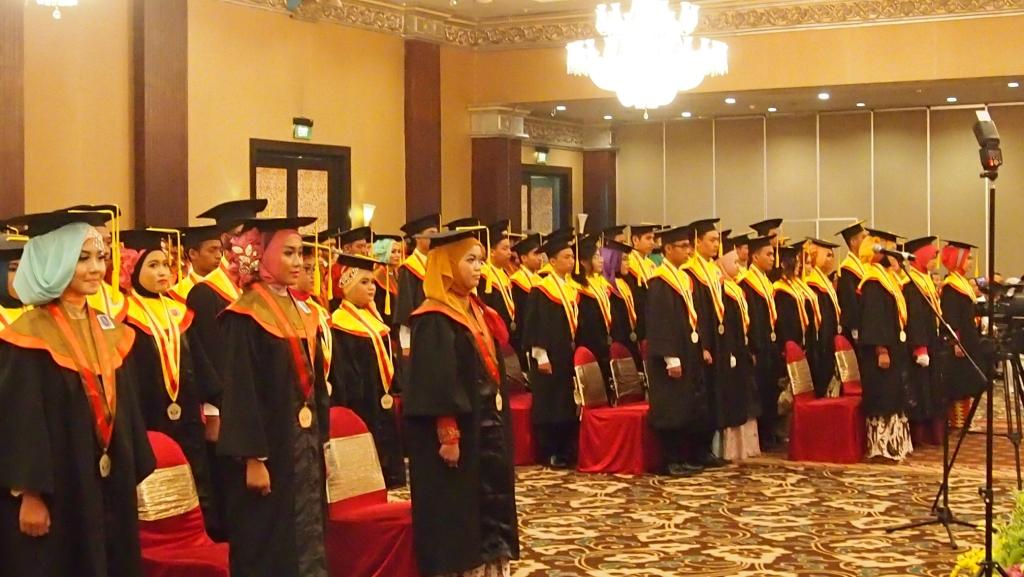 Selamat wisuda temanku. Kusematkan pita kasih ini untukmu. Semoga pita ini mampu memberikan sepercik kilauan derajat keilmuanmu. Menjadilah insan berguna yang selalu memberikan solusi sebuah  persoalan. Jangan menjadi pengecut yang popular di media namun lari dalam masalah. Rela berkorban, saya percaya padamu suatu saat nanti dirimu akan menjadi orang besar.
37. Dasi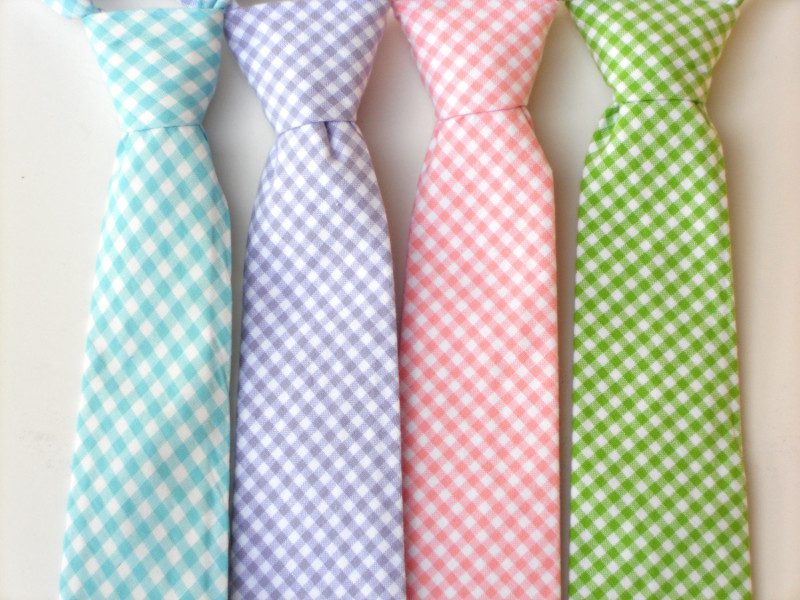 Sobat, saya terharu mendengar kabar engkau akan di wisuda. Mengingat perjuanganmu dulu serasa tidak mungkin, namun kini kau bisa membuktikannya. Duhai sahabatku, selamat atas  keberhasilanmu menyelesaikan S1. Jangan pantang menyerah, engkau harus melanjutkannya hingga jenjang-jenjang selanjutnya. Kamu punya bakat, berjuanglah, kan kusemaikan dasi ini hingga engkau senantiasa mengingat cita-citamu sampai kau berhasil mencapainya.
38. Meja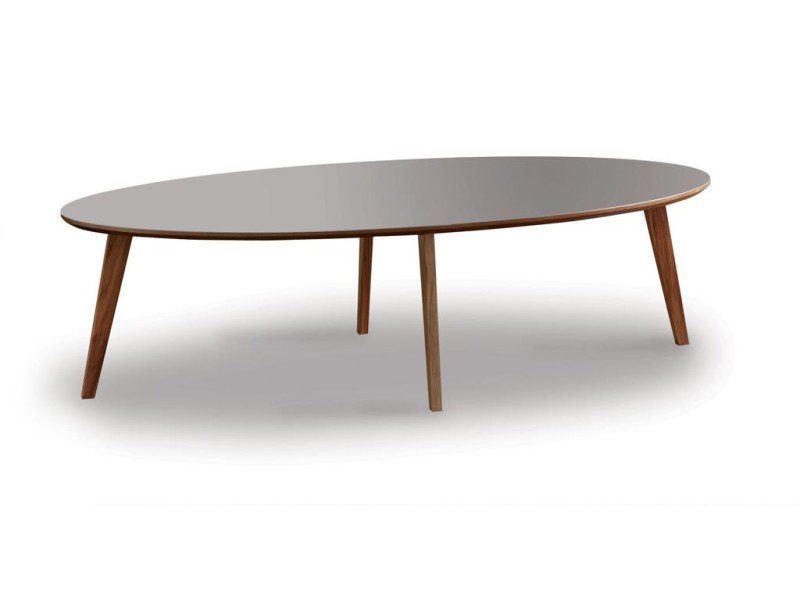 Sahabatku, selamat wisuda. Kuberikan meja hitam ini sebagai wujud rasa banggaku kepadamu. Aku berharap engkau dapat menerimanya  dengan sepenuh hati. Sahabat, teruslah melangkah. Berjalanlah sesuai rel yang kau tuju, nikmatilah dan jangan tergesa-gesa. Selamat hari wisuda, pakaianmu adalah ilmumu. Amalanmu dari ilmumu dan semua tindak tandukmu juga semua berasal dari ilmu.
39. Ajak Traveling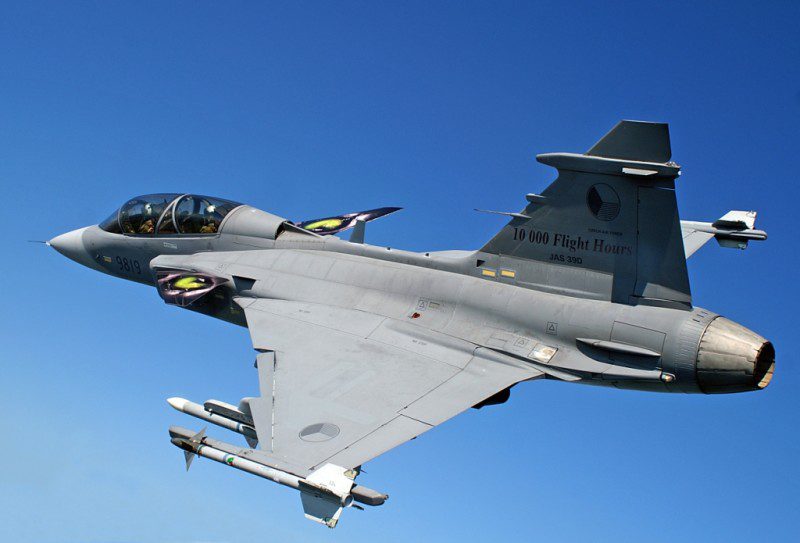 Boz, selamat wisuda! Semoga wisudanya berkah. Saya merasa bahagia mengetahui berita tersebut. Mari mensyukurinya dengan menyusuri alam bersama teman-teman lainnya. Di sana kita belajar lagi arti kehidupan dari kehidupan yang bermacam-macam. Sungguh, sebuah keistimewaan berteman denganmu. Selamat wisuda kawan, jangan berhenti belajar pada sesama.
40. Jam Tangan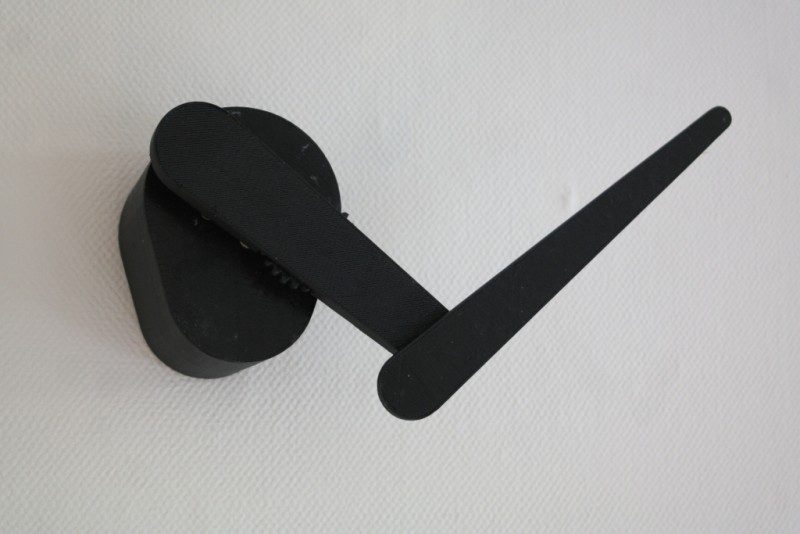 Waktu terus berlalu, setiap manusia ingin hidupnya produktif. Kawan, semakin hari hidupmu semakin produktif. Engkau telah berhasil menyesaikan S2 mu. Oleh karna itu, terimalah secuil hadiah ini dariku, hadiah yang akan membuatmu mengingatku sepanjang waktu. Selamat wisuda, ajarkanlah kepada kami arti penting menghargai waktu. Terima kasih mas!
Puisi Wisuda
41. Kue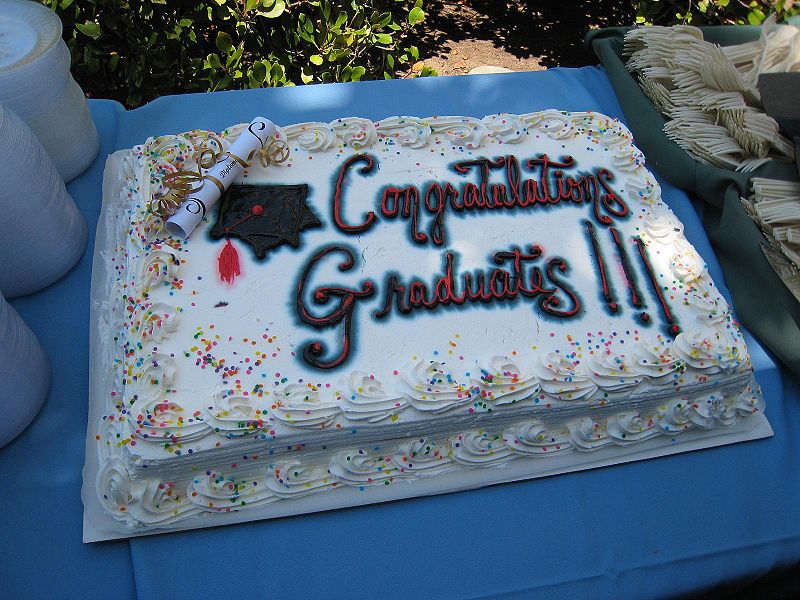 Sahabatku, moment ini saya hadiahkan kue kesukaanmu. Tiuplah lilinnya, semoga lilin itu menjadi gambaran dirimu kelak bahwa engkau penginspirasi masa depan. Berusahalah menjadi yang terbaik. Jadilah teladan bagi manusia lain. Selamat wisuda, selamat menginjak kehidupan yang lebih kompleks. Saya optimis pasti dirimu mampu menjadi terbaik sesuai bidangmu.
42. Selimut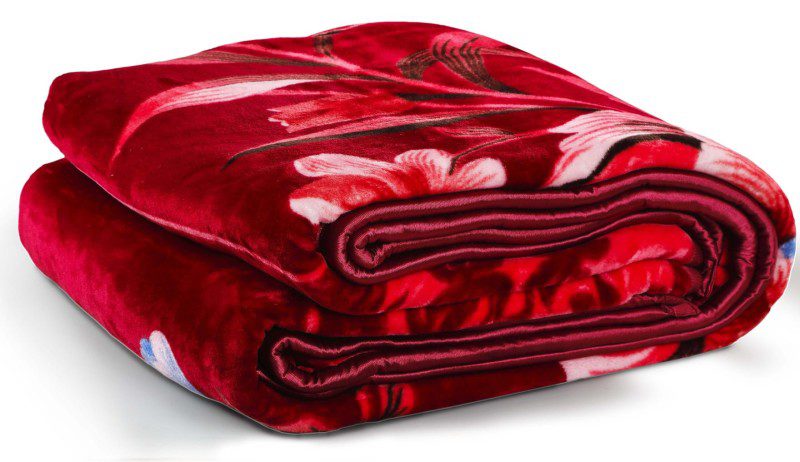 Kuserahkan sedikit hadiah ini untuk temanku yang sangat kuhargai keberadaannya. Selamat wisuda, selamat juga meraih nilai camlaude. Semoga selimut inilah yang akan senantiasa menjaga meimpi-mimpimu setelah wisuda. Berjuang dan bangunlah di tengah  gelap gulitnya  malam, semoga apa yang kau mimpikan di malam hari dapat terwujud di siang yang kau ikhtiarkan. Selamat malam!
43. Piring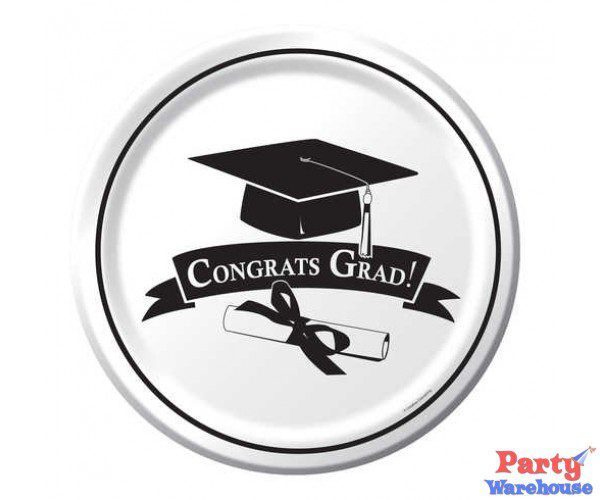 Plend, piring ini pernah menjadi saksi kehidupan pertemanan kita. Di saat semua serba kekurangan, engkau rela membagi rotimu untukku. Engkau mendahulukanku daripada mendahulukan perutmu. Kawan, kuserahkan kenangan indah ini bersama mimpi-mimpimu. Kuberharap sepiring doa yang telah kuhembuskan dapat menjadi spirit tersendiri bagimu. Kenanglah, meski aku tak sering bertatap muka denganmu, namun doa akan senantiasa deras menderu.
44. Flashdisk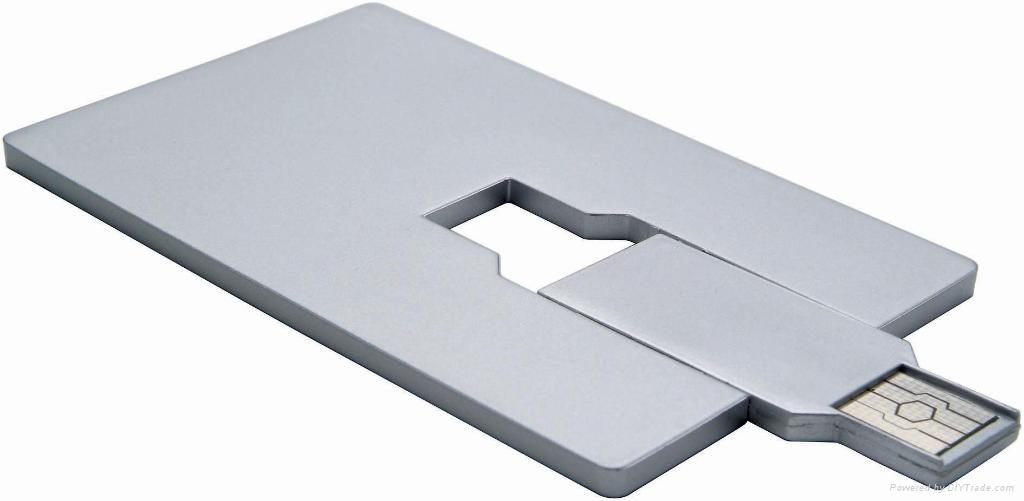 Partnerku, kemarin saya endengar kabar yang menggembirakan. Engkau diwisuda dengan segudang prestasi. Luar biasa kawan, selamat atas keberhasilannya. Saya tidak bisa memberikan apa-apa terkait perayaan ini, namun saya punya satu flasdisk semoga bisa membantu meraih cita-citamu. Kawan, selamat wisuda, kembalilah bila sudah cukup ilmu. Bangunlah desa bersamaku, bersama kawan kecilmu dahulu.
45. Video Youtube
Kawan, dengar-dengar diwisuda? Selamat ya… semoga ilmu yang telah ditimba selama 4 tahun ini memberikan manfaat kepada khalayak luas dan juga kepada semua ummat. Mengabdilah dan menjadilah manusia yang tulus karena hanya yang tuluslah yang bisa memberikan keikhlasan. Temanku, selamat wisuda kuucapkan kembali, ingatlah moment-moment kita dahulu.
46. Buku Diary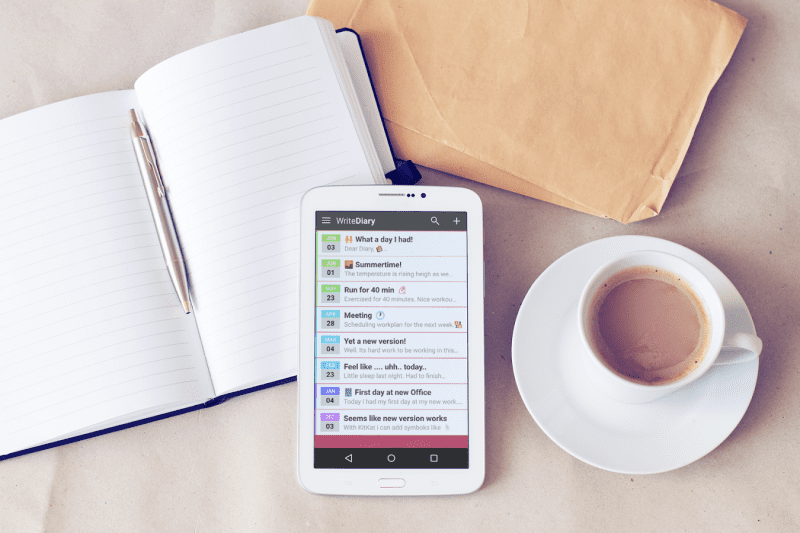 4 tahun berteman di kampus, selama itu pula aku banyak terinspirasi dari nasehat-nasehatmu. Kini, dirimu wisuda terlebih dahulu, terima kasih atas persahabatan dan pertemanan yang tulus darimu. Kan kuberikan sebuah buku catatan diaryku selama perjalanan pertemanan kita. Semoga dapat menjadi sebuah memorial paling indah dan berhikmah. Selamat wisuda teman terbaikku…
47. Coklat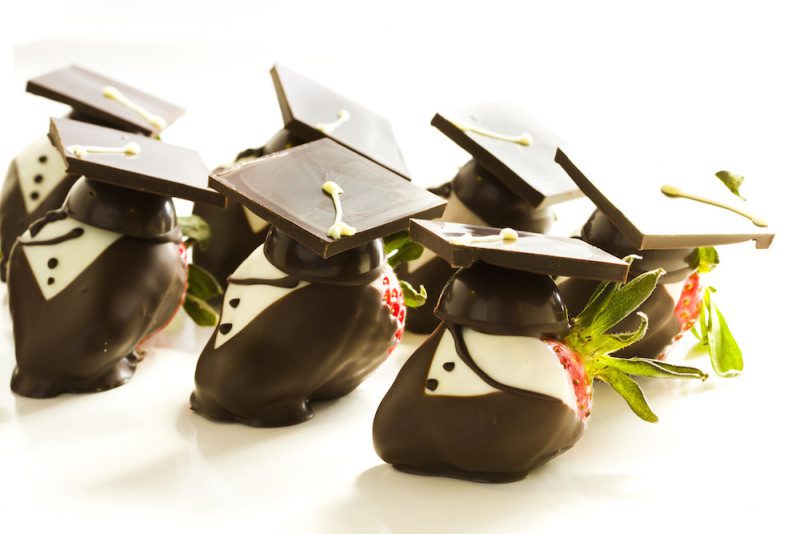 Coklat itu manis. Seprti dirimu yang manis saat wisuda. Selamat wisuda teman, semoga keberkahan senantiasa melimpah kepadamu. Bersahabtlah dengan masalah, tantangan dan ujian karena yang demikian itu akan kamu hadapi nanti setelah pita berpindah di sebelah kanan di atas bahumu. Jadilah orang yang selalu mendahulukan kanan, karena kanan adalah lambang kebenaran. Selamat wisuda!
48. Peta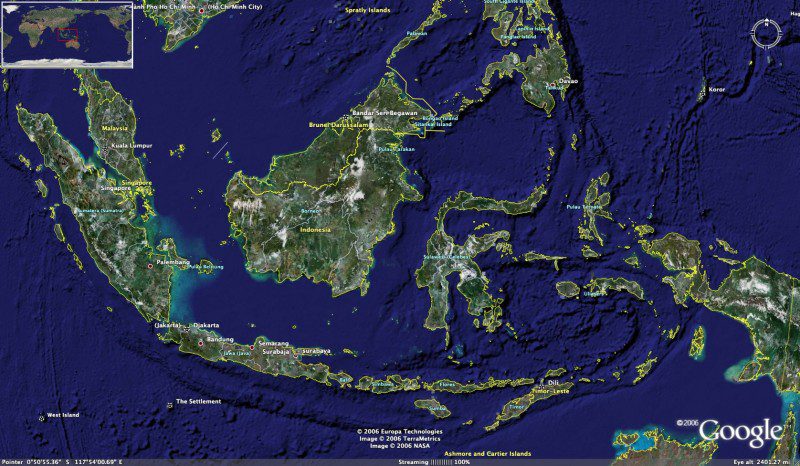 Kaulah sahabat sejatiku, sedari dulu hingga sekarang tetaplah dirimu. Kini, kau telah menginjak sebuah perubahan besar untuk menjadi akademisi sejati, pembela kebenaran dan penanggung jawab keilmuan. Dibahu tertahan sebuah harapan akan masa depan anak didik yang cerah dan berpandangan masa depan. Selamat wisuda kawan, kini saatnya kamu menjadi pelaku utama dalam arus peradaban bangsa Indonesia.
49. Cincin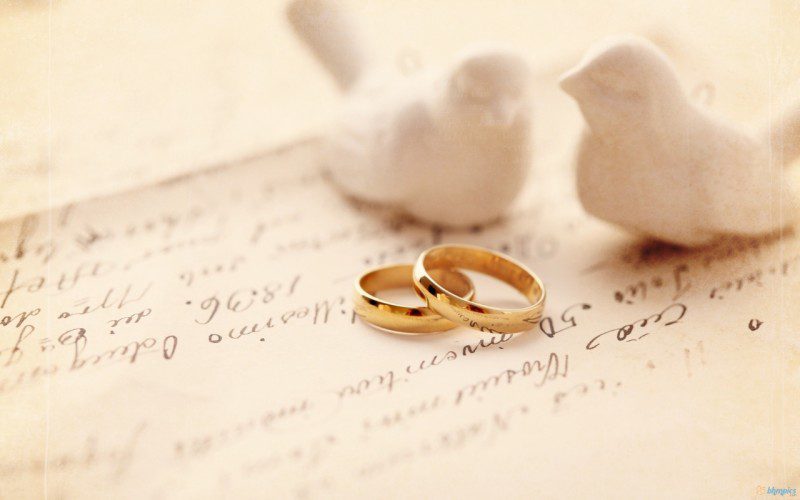 Sahabat sejatiku, telah lama kita bersama. Kini kita harus melangkah ke jenjang yang lebih menantang. Hidup memang begitu, selalu ada yang salah dan benar. Terkadang yang benar pun dianggap salah, apalagi yang salah. Oleh sebab itu, di hari wisudamu nanti berjanjilah untuk tidak lagi memandang masalah sebagai masalah, namun pandanglah masalah sebagai anugerah. Selamat wisudah sahabat sejatiku!
50. Mahar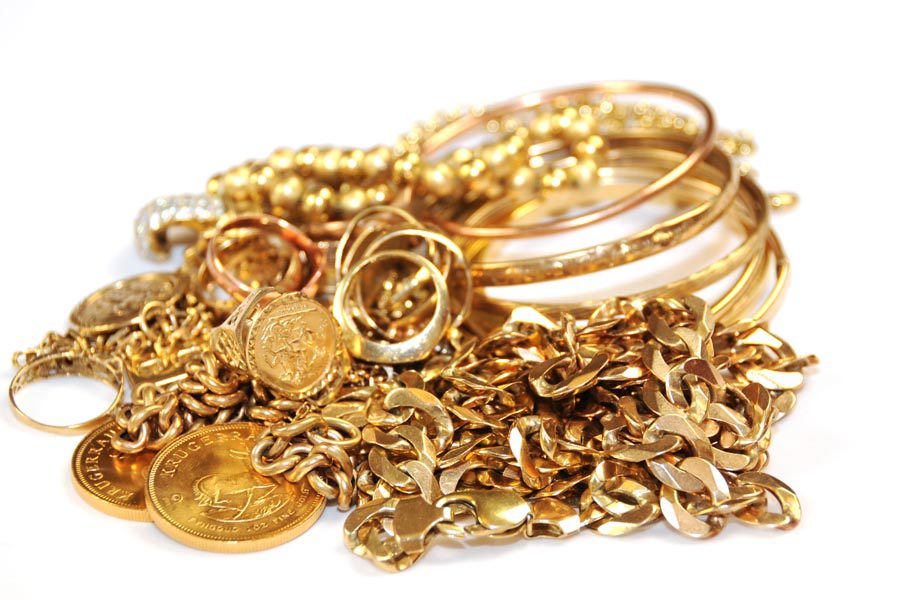 Duhai adinda, tiba saatnya untuk memenuhi kehendak hati. Ilmu sudah di hati, dan niat sudah pula di hati. Bersatunya dua niat di dalam satu hati telah menjadi kepuasan dalam diri dan rencana Illahi. Bila Allah menghendaki, suasana haru kan menjadi biru. Karena setelah fakultas-fakultas resmi sebenarnya ada fakultas sederhana bernama fakultas rumah tangga. Selamat wisuda, selamat menempuh hidup baru!