Kuliah adalah impian bagi semua orang yang ada di dunia. Sebab, dengan memiliki tingkat pendidikan dan akademis yang tinggi, hal tersebut akan membuat mereka lebih percaya diri ketika bergaul di masyarakat.
Baca juga 10 Universitas Terbaik di Inggris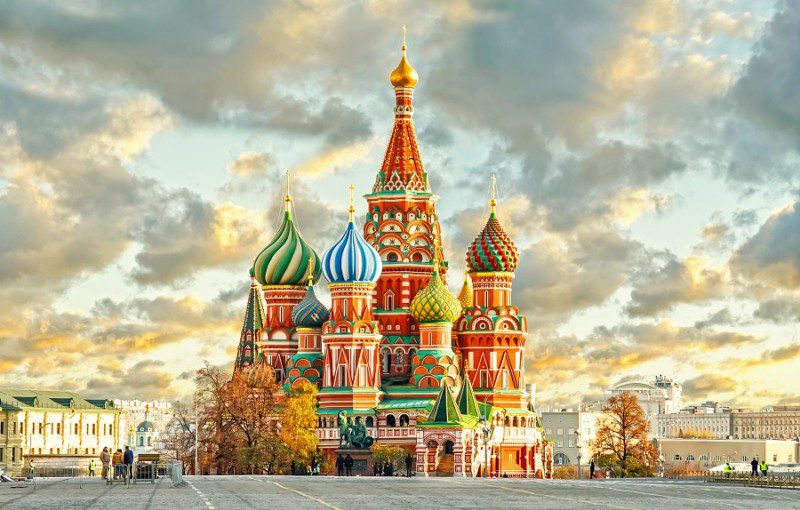 Terlebih bila mendapatkan kesempatan untuk menimba ilmu di luar negeri, tentunya ilmu yang di dapatkan akan lebih banyak dan tentunya pengalaman yang banyak juga.
Bagi kebanyakan pelajar Indonesia, melanjutkan pendidikan sampai jenjang tertinggi merupakan sebuah kebanggaan tersendiri. Apalagi dapat melanjutkan studi ke luar negeri, tentu saja hal tersebut akan bisa menjadi salah satu kebanggan yang besar.
Ya, karena tidak semua bisa melanjutkan pendidikan di negeri seberang. Negeri yang menjadi banyak impian bagi mahasiswa-mahasiswa di seluruh dunia.
10 Universitas di Rusia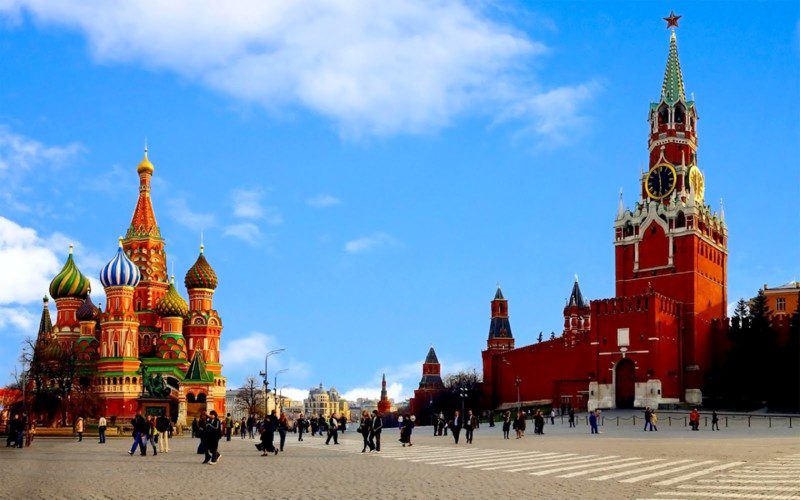 Bagi Anda yang ingin melanjutkan kuliah ke luar negeri tepatnya Negara Rusia, Negara tersebut bisa menjadi salah satu alternatif Anda dalam memilih kampus. Ternyata, kampus terbaik tidak hanya di Eropa dan Amerika melainkan di Rusia.
Rusia memiliki kampus kelas dunia juga. Nah, kampus-kampus terbaik kelas dunia tersebut akan kita bahas di dalam artikel ini. Jadi, bagi Anda yang ingin melanjutkan studi ke Rusia, semoga artikel ini bisa membantu menentukan pilihan yang tepat untuk meneruskan kuliah di sana.
Rusia banyak memiliki kampus kelas dunia dan tidak kalah dengan jajaran top kampus di Eropa maupun Amerika. Kabar menggembirakan, saat ini pemerintah Rusia sangat welcome terhadap mahasiswa asing yang ingin melanjutkan studi.
Ditambah dengan fasilitas yang lengkap, kultur dan masyarakat yang toleransi membuat beberapa mahasiswa menilai di sana memiliki suasana yang kondusif untuk belajar.
Banyak pelajar yang telah menyelesaikan kuliah di sana memberikan testimoni bahwa sistem pendidikan di sana termasuk pendidikan yang memiliki sistem terbaik di dunuia. Jadi tidak kalah dengan di Eropa, Amerika maupun Autralia.
Nah, tak perlu lama-lama, berikut adalah daftar 10 unversitas terbaik di Rusia yang bisa menjadi rekomendasi bagi Anda yang ingin melanjutkan studi ke Rusia.
10 Universitas Terbaik di Rusia
1. Lomonosov Moscow State University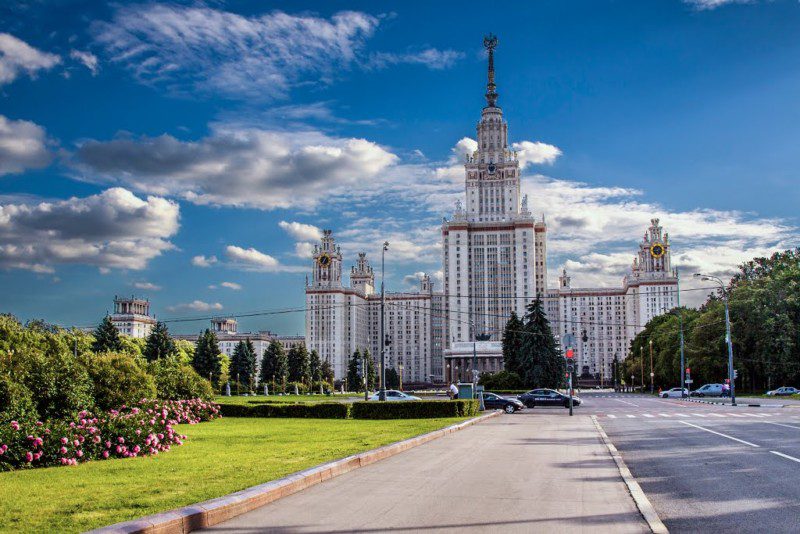 Baca juga Universitas Terbaik di Jerman
Kampus ini menempati urutan pertama. Kampus yang berdiri sejak 1755 ini menempati posisi pertama sebagai kampus terbaik di Rusia.
Selain itu, kampus ini juga telah masuk dalam peringkat dunia dengan menduduki posisi 144 secara global dan peringkat keempat di BRICS (Brazillia, Rusian, China, South Africa). BRICS merupakan salah satu organisasi gabungan yang didirikan oleh Rusia.
Adapun bidang unggulan yang ditawarkan yaitu, Matematika, Lingustik, Fisika dan Astronomi. Jurusan jurusan tersebut sudah masuk ke dalam rangking 50 besar di dunia. Kemudian disusul ilmu Komputer masuk dalam jajaran top 400 di dunia.
2. Saint – Peterburg State University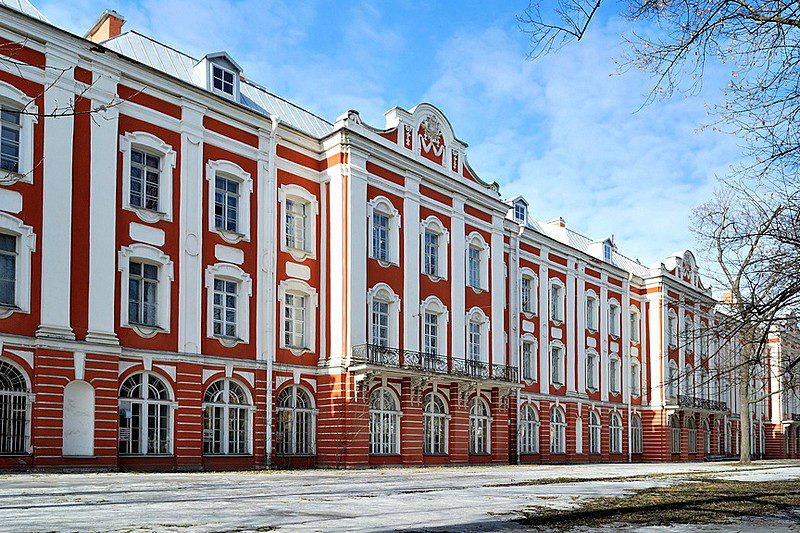 Ada juga Saint-Peterbur State University yang merupakan salah satu universitas paling disegani di Eropa lantaran universitas tersebut mengikuti Coimba Group. Coimba Group merupakan salah satu asosiasi kampus yang disegani di Eropa.
Kampus ini menempati urutan 15 versi BRICS dan urutan 233 versi world top University. Jurusan yang paling diunggulkan adalah Matematika, Fisika, Astronomi, Linguistik, Moderen Language, Sejarah dan Filsafat.
Adapun linguistik menempati top 100 jurusan di dunia diikuti oleh Sejarah, Arkeologi, Fisika, Astronomi dan Modern Language menempati top 200 di dunia.
3. Novosibirsk State University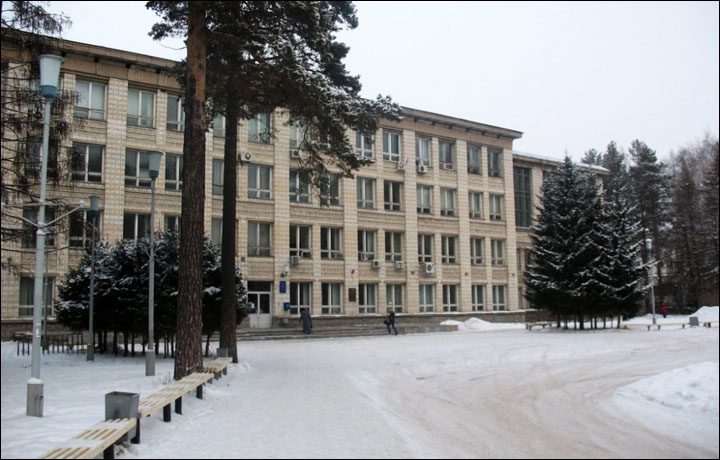 Berdiri pada tahun 1959, unversitas ini memiliki keunggulan di bidang, Fisika, Matematika, Astronomi. Pada tahun 2015 universitas ini masuk di urutan 328 di dunia dan 19 versi BRICS.
Dari enam program studi Fisika yang meraih peringkat internasional yaitu, Matematika, Astronomi masuk jurusan top 150 di dunia. Diikuti oleh Filosofi yang meraih top 200 di dunia. Jadi bagi Anda yang berminat kuliah di jurusan Fisika, kampus ini bisa menjadi rekomendasi.
4. Bauman Moscow State Techical University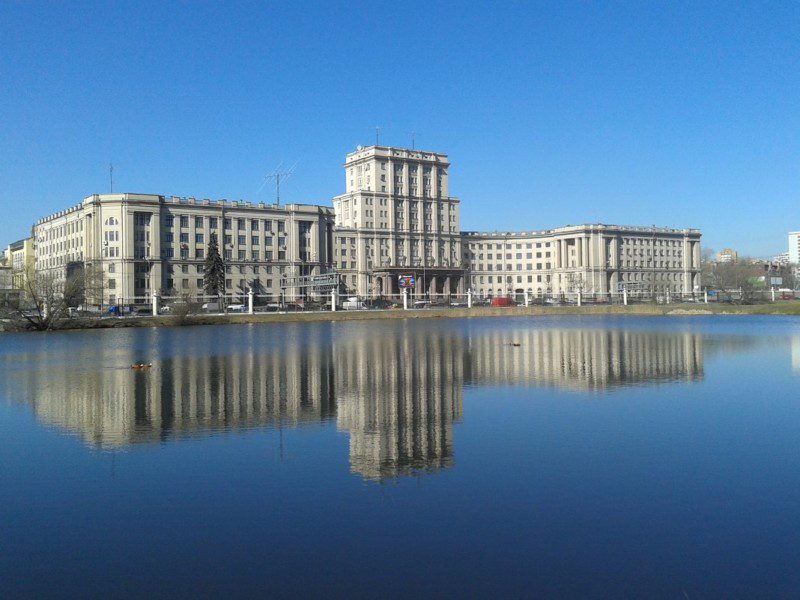 Universitas ini merupakan salah satu universitas terbesar dan tertua di Rusia  berdiri pada tahun 1830. Universitas ini merupakan tempat ilmu terapan seperti, jurusan teknik dan ilmu terapan.
Oleh karena itu, jurusan yang diunggulkan seperti Teknik Sipil, Teknik Manufaktur. Kedua jurusan tersebut masuk jurusan top di dunia.
Pada tahun 2015, universitas ini meraih peringkat 322 di dunia dan 35 versi BRICS. Tidak hanya itu saja, universitas ini terkenal inklusif karena menyediakan akomodasi bagi mahasiswa yang memiliki gangguan pada pendengarannya (tunarungu).
5. Moscow State Institute of International Reatios (MGIMO Universit)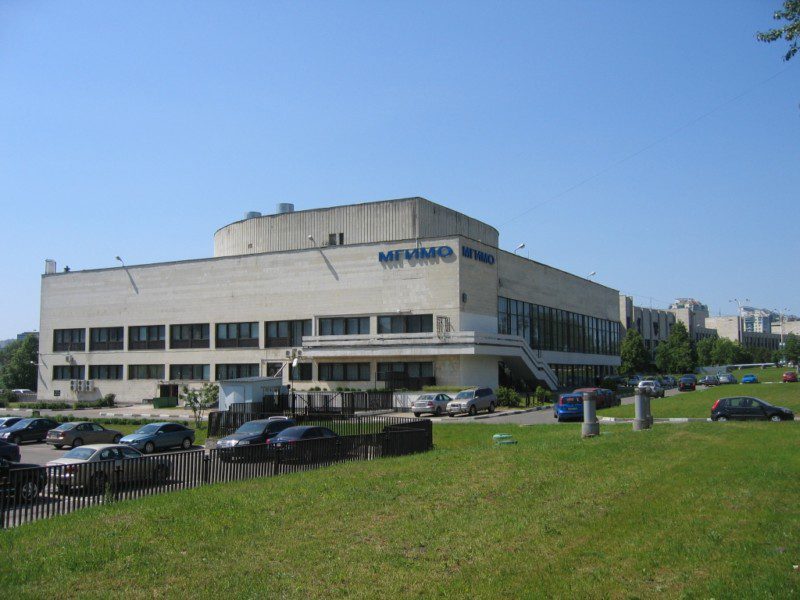 Di unversitas ini, bidang yang di khususkan adalah bidang humaniora. Berdiri pada tahun 1944. Jurusan yang di unggulkan adalah Jurnalistik, Hukum, Hubungan Internasional dan Diplomasi Internasional.
Maka tidak heran mahasiswa di unversitas ini dipersiapkan untuk menjadi diplomat internasional. Adapun jurusan perkembangan karir masih berada di rangking 399 di dunia dan 39 dalam versi BRICS.
6. Tomsk State University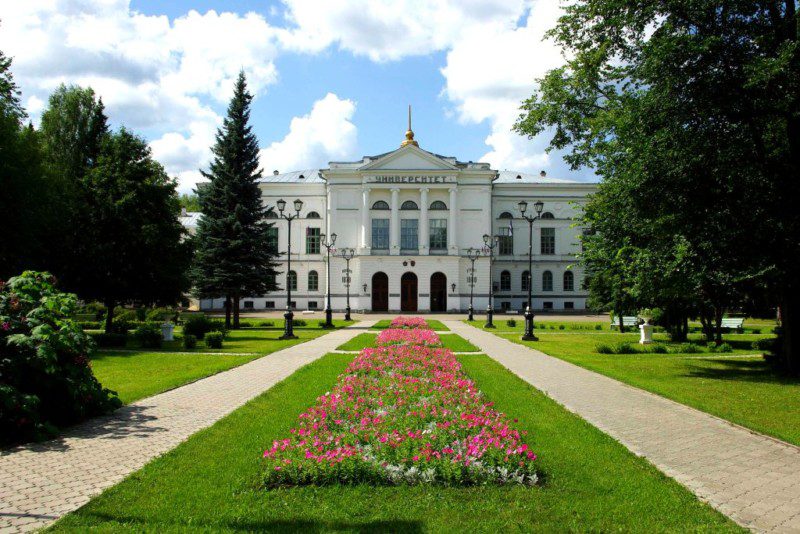 Baca juga 10 Universitas Terbaik di Amerika Serikat
Universitas ini memiliki 23 fakultas dan 165 magister unggulan serta arsip yang paling besar di antara universitas di Rusia. Berdiri pada tahun 1888 di Siberia, universitas ini berada di peringkat 44 versi BRICS dan 491-500 di dunia.
Bahkan, program studi modern language masuk dalam 300  program studi top dunia. Kemudian ada program studi fisika dan ekonomi yang masuk dalam 400 program studi top di dunia.
7. Moscow Institute of Physics ad Techology (State University)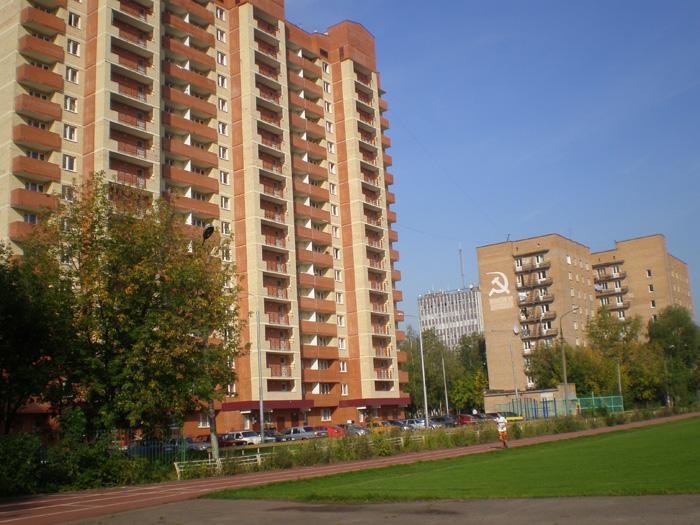 Berdiri pada tahun 1946 unversitas unggu di bidang Fisika, Matematika dan bidang studi terkaitnya. Bahkan jurusan Fisika masuk jurusan 200 top di dunia dan disusul Matematika di top 400 di dunia.
Delapan profesor di universitas ini telah mendapatkan nobel sehingga tidak bisa dipandang sebelah mata. Berada di peringkat 44 versi BRICS dan 411-420 di dunia
8. National Research Nuclear University "Mephi" (Moscow Engineering Physics Intitute)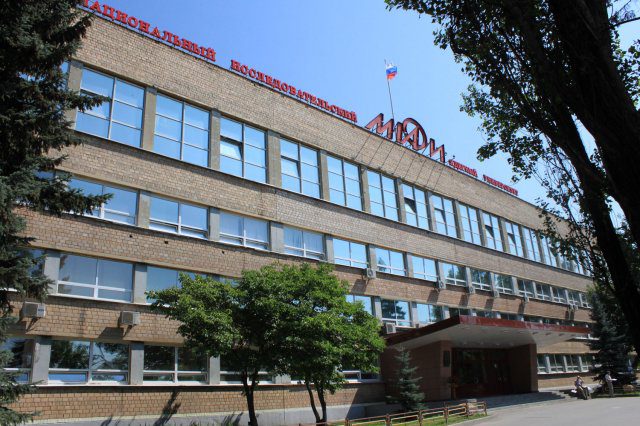 Berdiri sejak 1942, kampus ini mampu menjadi kampus yang disegani di Rusia. Seperti namanya, kampus ini berfokus pada Ilmu Teknik dan Sains. Jadi, program studi yang paling menonjol di univeristas ini seperti, Teknik Nuklir, Teknik Informatika, Teknik Listrik, Teknik Elektronika, Matematika, Fisika dan Astronomi.
Bahkan program studi Fisika dan Astronomi masuk dalam jajaran program studi top di dunia diikuti Matematika yang masuk top 400 dunia. Meraih peringkat 51 versi BRICS dan 491-500 di dunia.
9. Peterburg Polytechnic University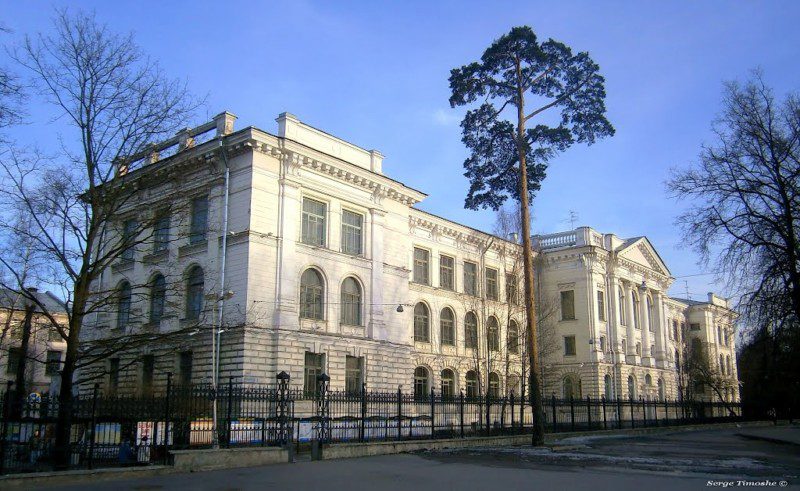 Terletak di St. Petersburg kampus ini memiliki 30 ribu mahasiswa dan 400 jurusan ini. . Kampus ini cocok bagi Anda yang ingin mempelajari Teknik Elektro, Teknik Listrik, Fisika, Ilmu Komputer.
Kampus ini berhasil menduduki peringkat 60 versi BRICS dan 481-490 di dunia. Kampus ini rekomendasi banget bagi Anda yang ingin mempelajari Teknik Listrik. Teknik Elektro, Teknik Informatika, Matematika, Fisika, Astronomi, Matematika.
Penelitiannya juga menggandeng perusahaan ternama seperti Aplle, Siemens, Microsoft.
10. National Research Uiversity – Higher School of Ecoomics (HSE, Moscow)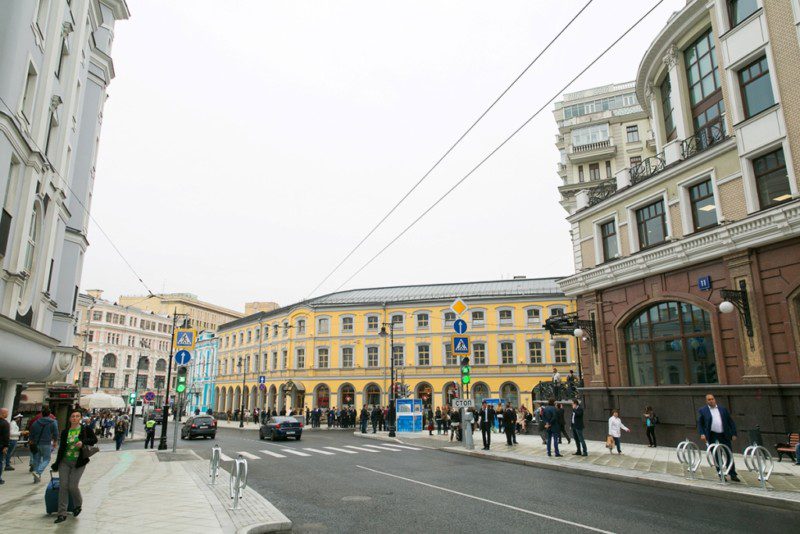 Didirikan pada tahun 1992 dan memiliki kampus di tiga wilayah Rusia, di antaranya di St. Petersburg, Nizhy Novgorod dan Perm. Kampus ini menawarkan program studi yang variatif mulai dari Ilmu Sosial maupun Ilmu Sains.
Pada tahun 2015, universitas ini masuk pada urutan 63 versi BRICS dan masuk kedalam jajaran 500 top perguruan di dunia. Prestasi tersebut membuat universitas ini memiliki nama di dalam maupun di luar Rusia.
Pada program studi Ekonomi, Sosiologi dan Filosofi, universitas ini masuk dalam jajaran 200 program studi top di dunia. Diikuti dengan program studi Pembangunan yang masuk dalam jajaran 100 program studi top di dunia.