QS World University Rankings telah merilis daftar terbaru universitas terbaik dunia untuk tahun 2022. Yap, anda tidak salah membacanya mengingat lembaga ini memang menggunakan ukuran untuk satu tahun kedepan. Jadi memang salah satu lembaga pemeringkat universitas dunia menggunakan ukuran tersebut untuk mengukur baiknya universitas kedepannya.
Daftar tersebut juga memuat universitas terbaik di setiap negara termasuk Indonesia setiap tahunnya. Inilah daftar 10 universitas terbaik di Indonesia versi QS World University Rankings.
QS World University Rankings telah merilis daftar terbaru universitas terbaik dunia untuk tahun 2022. Yap, anda tidak salah membacanya mengingat lembaga ini memang menggunakan ukuran untuk satu tahun kedepan. Jadi memang salah satu lembaga pemeringkat universitas dunia menggunakan ukuran tersebut untuk mengukur baiknya universitas kedepannya.
Daftar tersebut juga memuat universitas terbaik di setiap negara termasuk Indonesia setiap tahunnya. Inilah daftar 10 universitas terbaik di Indonesia versi QS World University Rankings.
Anda juga bisa mengetahui peringkat Unversitas Terbaik di Dunia. Tetaplah di ACADEMIC INDONESIA.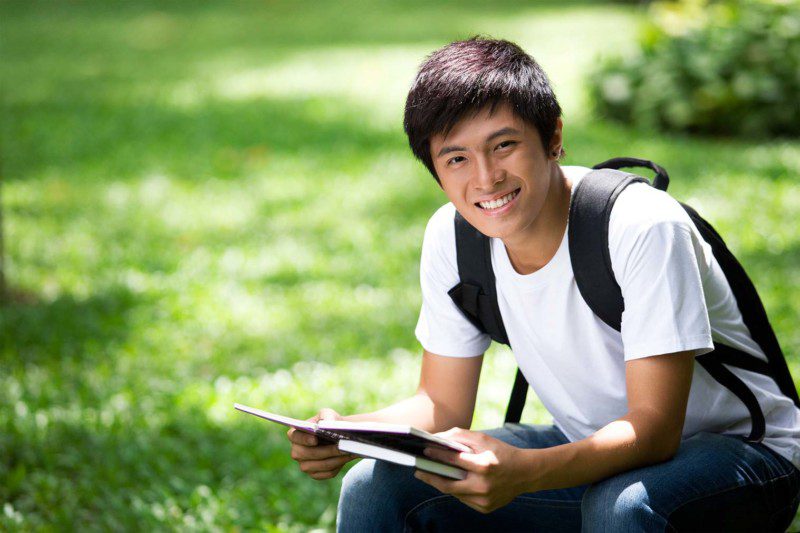 Salah satu cara untuk memberikan penilaian sistematis tersebut adalah dengan sistem ranking. Terdapat sejumlah website penilai pendidikan tinggi berbasis ranking di internet. Salah satunya yang besar adalah The Ranking Web atau yang lebih terkenal dengan nama Webometrics.
Dengan menghimpun sejumlah indikator khusus, Webometrics berhasil menyusun ranking universitas-universitas terbaik di berbagai negara, termasuk Indonesia. Ranking tersebut akan diperbaharui secara berkala. Menggunakan panduan ranking terebut, tentu saja para pencari univeritas terbaik di Indonesia akan lebih mudah menentukan universitas tujuannya.
10 Universitas Terbaik di Indonesia
Berdasarkan data terbaru dari Webometrics, kami telah membentuk list 10 universitas terbaik di Indonesia. Dalam list ini kami sertakan penjelasan singkat tentang univeritas tersebut, termasuk rankingnya di dunia sekarang. Ini dia:
1. Universitas Gadjah Mada (UGM)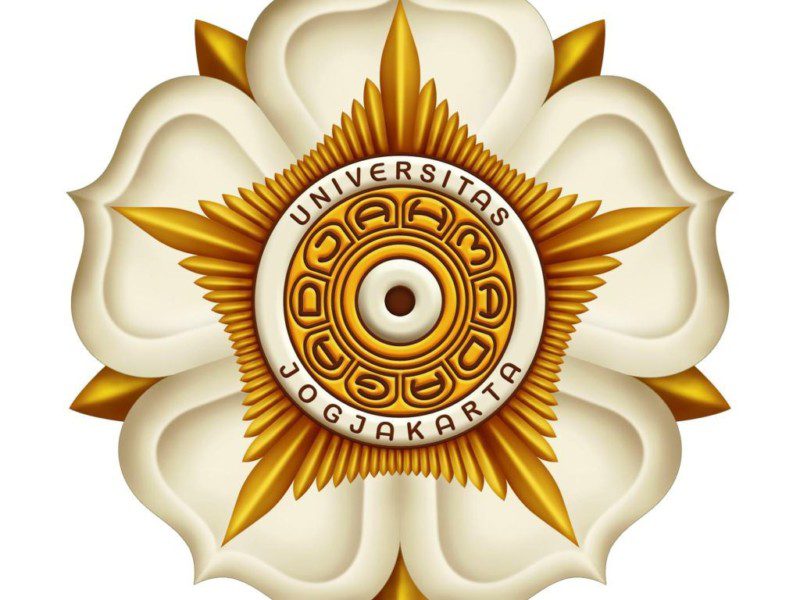 Bertahan di posisi puncak selama beberapa tahun belakangan, UGM menduduki peringkat pertama di list 10 universitas terbaik di Indonesia. Kampus yang berada di kota gudeg ini kembali mampu mengalahkan universitas negeri lainnya di daftar ini. Universitas ini saat ini juga naik signifikan dan berada di ranking 254 dunia dengan skor 38.5 untuk keseluruhan aspek penilaian.
Berdiri sejak 19 Desember 1949 (berdasarkan PP Nomor 23 Tahun 1949), universitas yang terletak di Bulaksumur, Yogyakarta ini juga dikenal sebagai salah satu universitas tertua di Indonesia. Awalnya hanya memiliki 6 fakultas, universitas ini sekarang memiliki 18 fakultas dan 2 sekolah (Vokasi dan Pacasarjana).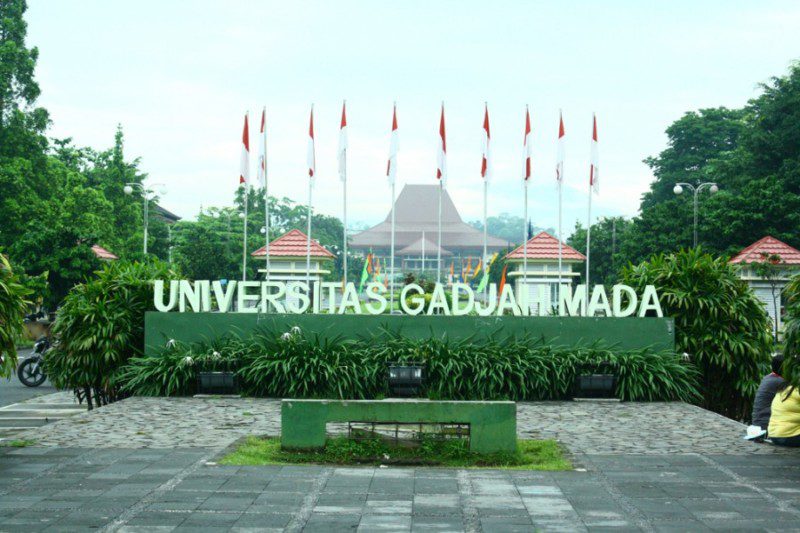 Aktivitas akademiknya jelas tidak bisa dipandang sebelah mata (UGM saat ini memiliki 28 pusat studi untuk pendidikan dan pengabdian masyarakat). Tetapi tidak hanya itu, aktivitas mahasiswa UGM juga tidak terbengkalai.
Gelanggang Mahasiswa UGM yang saat ini merupakan pusat kegiatan mahasiswa, juga dikenal sebagai salah satu sentra pergerakan aktivis tahun 70-an. Kelompok Mapala Satu Bumi UGM juga disebut-sebut sebagai salah satu komunitas Mapala terbesar di Yogyakarta.
Relasi alumni untuk mahasiswa UGM juga prestisius. Sebut saja mantan menteri Anies Baswedan, mantan wakil presiden Boediono, dan gubernur Jateng Ganjar Pranowo. Selain itu, nama-nama aluni lain yang tak kalah terkenal adalah penyair Sapardi Djoko Damono, Roy Suryo, Adnan Buyung Nasution, hingga presiden RI saat ini Joko Widodo.
2. Universitas Indonesia (UI)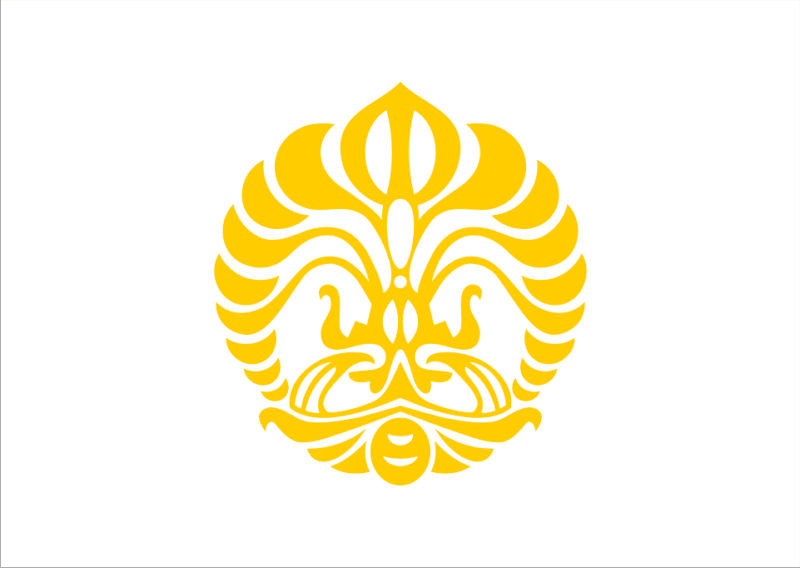 Dahulu sempat memuncaki posisi trilogi universitas terbaik di Indonesia (UI, UGM, ITB), UI digeser posisinya oleh UGM selama beberapa tahun terakhir. Meskipun digeser, universitas dengan kampus utama yang terletak di Depok, Jawa Barat ini tetap memiliki predikat prestisius yang tak tergoyahkan di mata masyarakat.
Saat ini menurut QS World University Rankings, UI ada di peringkat kedua terbaik di Indonesia dan 290 dunia. Hanya terpaut beberapa peringkat saja dari UGM.
Berdiri sejak 1849 dengan nama Dokter-Djawa School Batavia, UI memiliki sejarah panjang penggabungan dan pengambilalihan oleh pemerintah. Sejak 2 Februari 1950, dengan rektor pertama  Ir. R.M. Pandji Soerachman Tjokroadisoerio, UI secara resmi memulai aktivitasnya sebagai universitas.
Pada awalnya memiliki 9 fakultas yang tersebar di 5 kota, UI saat itu menjadi universitas terbesar di Indonesia. Tetapi, perlahan sejumlah fakultas yang terletak di daerah memisahkan diri. Fakultas Teknik dan Fakultas Ilmu Pengetahuan Alam yang terletak di Bandung menjadi Institut Teknologi Bandung, yang saat ini menjadi saingan ketat UI dalam menjadi universitas terbaik di Indonesia.
Selain itu, Fakultas Pertanian dan Fakultas Kedokteran Hewan UI menjadi Institut Pertanian Bogor. Fakultas-fakultas di Surabaya dan Makassar menjadi Universitas Airlangga dan Universitas Hasanuddin. Fakultas Keguruan dan Ilmu Pendidikan juga saat ini menjadi Universitas Negeri Jakarta. Nama-nama tersebut juga termasuk dalam list 10 universitas terbaik di Indonesia.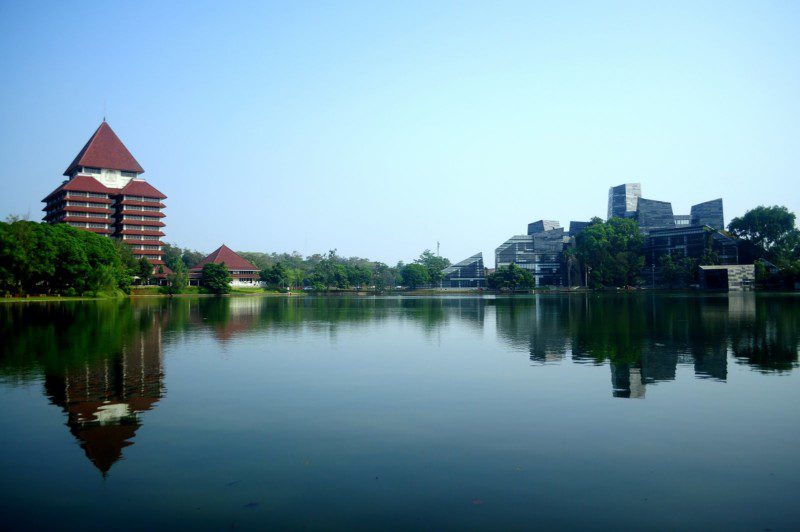 Saat ini UI memiliki 14 fakultas dan 2 program setara fakultas. Dari segi kualitas pendidik maupun kegiatan mahasiswa dan penelitian, berbagai jenis survey menempatkan UI di posisi teratas. Penilaian dari Kemenristekdikti tahun 2016 juga memberikan UI nilai 3,69 dari maksimal 4.
Alumni UI juga tidak kalah hebat. Tokoh-tokoh sekelas Jero Wacik, Jimly Asshiddiqie, dan Faisal Basri adalah beberapa diantaranya. Selain itu, menkeu Sri Mulyani juga adalah salah satu alumni yang kiprahnya diakui di dunia internasional sekalipun.
Mau kuliah di Jogja? Simak Universitas Terbaik di Jogja di ACADEMIC INDONESIA
3. Institut Teknologi Bandung (ITB)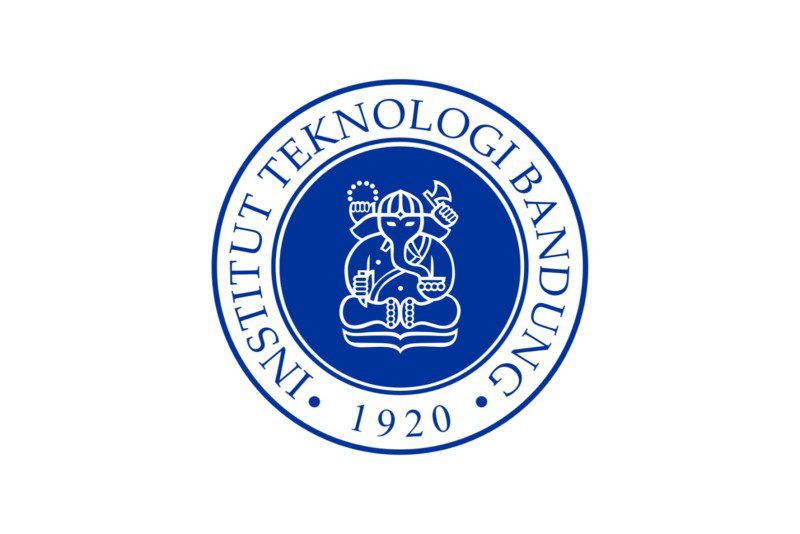 Institut ini berdasarkan QS World University Rankings berada di peringkat ketiga terbaik di Indonesia dan 303 dunia. Posisi yang lebih baik jika dibandingkan dengan beberapa tahun terakhir.
Diresmikan tanggal 2 maret 1959, kampus yang teletak di Bandung ini adalah institut teknik paling terbaik di Indonesia. Sejak tahun 1920 (dengan nama TH te Bandoeng) hingga sekarang, kampus utama ITB adalah sekolah tinggi teknik pertama di Indonesia sekaligus lembaga pendidikan tinggi pertama di Hindia Belanda.
ITB saat ini memiliki 6 sekolah dan 7 fakultas. Sebanyak 9 program studi di ITB sudah memiliki akreditasi dari Accreditation Board for Engineering and Technology (ABET), sebuah lembaga akreditasi terkemuka di Amerika Serikat. Dengan akreditasi dari ABET ini, tentu ITB lebih prestisius dibandingkan kompetitor-kompetitornya.
Penerimaan mahasiswa di ITB dilakukan melalui seleksi nasional. Mahasiswa yang diterima akan melewati proses yang sangat selektif, yang diakui tidak hanya di dalam negeri, tetapi juga di dunia. Tingkat penerimaan agregat ITB pada 2013 dapat mencapai 3,5-6,3%, nilai yang lebih tinggi daripada Yale dan Princeton.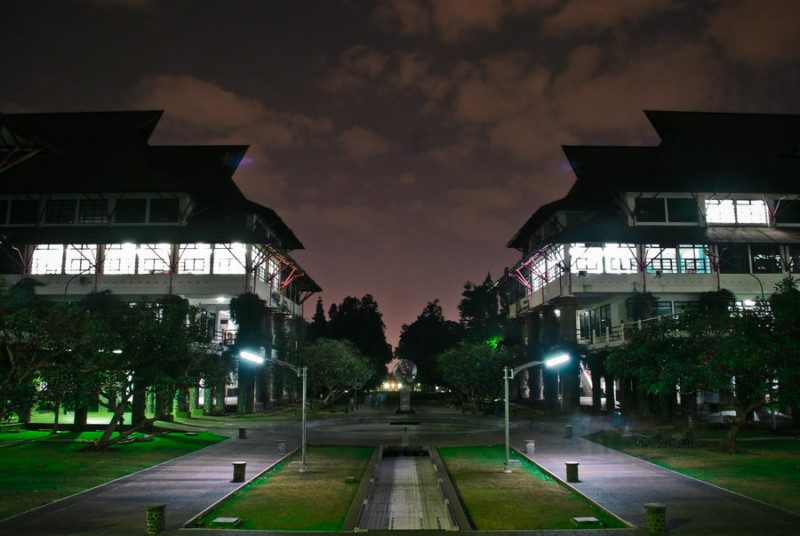 ITB memiliki sejumlah prestasi yang antas diperhitungkan, termasuk juara pertama dalam Kompetisi Robot Terbang Indonesia 2014. Selain itu, ITB juga meraih Merit Awards (runner up), dalam Asia Pasific Information and Communication Technology Alliance (APICTA) Awards 2009 di Australia.
Alumni ITB termasuk Onno W. Purbo, fisikawan kondang Pantur Silaban, astronom Bambang Hidayat, Hatta Rajasa, hingga seniman Sudjiwo Tedjo. Selain itu, Aburizal Bakrie, salah satu orang terkaya di Indonesia, B. J. Habibie, dan pengusaha Ir. Ciputra juga merupakan alumni ITB. Institut ini berada di peringkat 895 dunia.
4. Universitas Airlangga (Unair)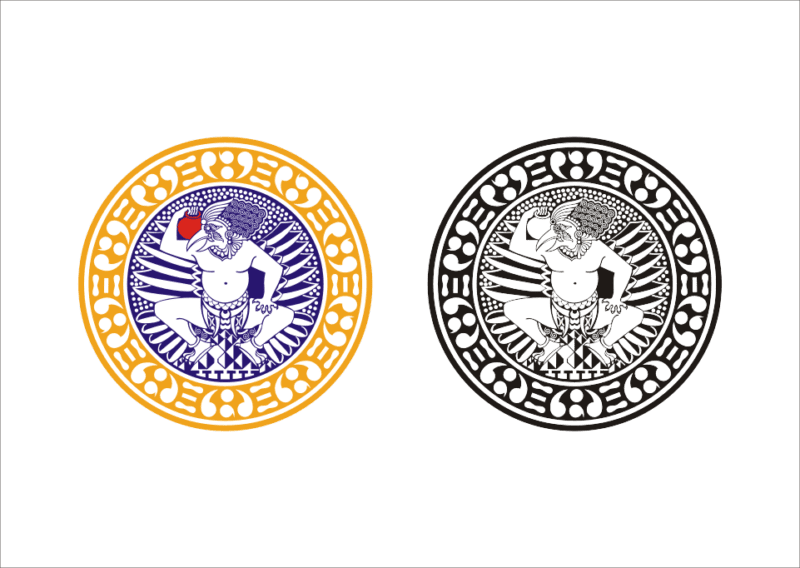 Apresiasi harus diberikan kepada perguruan tinggi satu ini. Sebab, universitas asal Surabaya ini menduduki peringkat keempat terbaik di Indonesia versi QS World University Rankings. Universitas yang lahir bertepatan pada hari pahlawan tahun 1954 ini terletak di Surabaya, Jawa Timur. Unair memiliki 14 fakultas dan 1 sekolah pascasarjana yang menempati 3 kampus di Surabaya: Kampus A di Jalan Prof. Dr. Moestopo 47, mencakup terdapat Fakultas Kedokteran (FK) dan Fakultas Kedokteran Gigi (FKG).
Kampus B di Jalan Airlangga 4-6, mencakup Fakultas Ekonomi dan Bisnis (FEB), Fakultas Hukum (FH), Fakultas Psikologi (FPsi), Fakultas Farmasi (FF), Fakultas Ilmu Sosial dan Ilmu Politik (FISIP), Fakultas Ilmu Budaya (FIB), Fakultas Vokasi (FVokasi), dan Program Pascasarjana (PPs).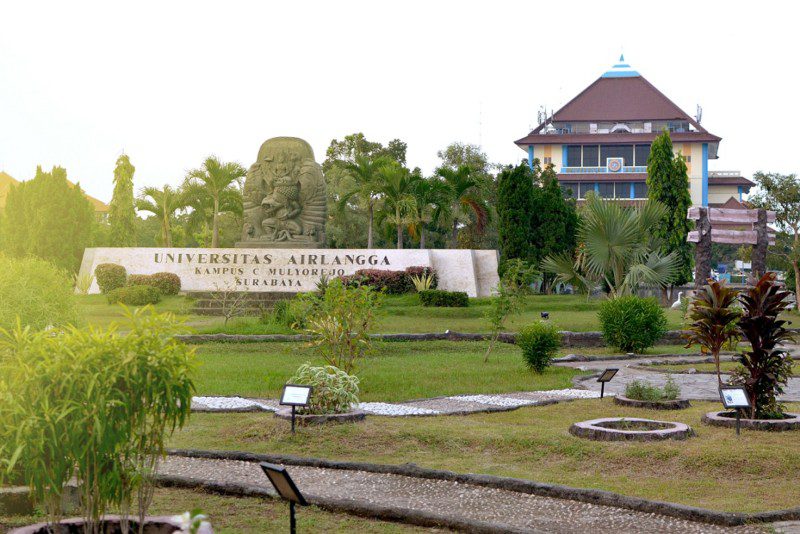 Kampus C di Mulyorejo, Surabaya Timur, mencakup Fakultas Sains dan Teknologi (FST), Fakultas Kesehatan Masyarakat (FKM), Fakultas Kedokteran Hewan (FKH), Fakultas Keperawatan (FKp), dan Fakultas Perikanan dan Kelautan (FPK).
Kampus Banyuwangi, kampus PDD (Pendidikan Di Luar Domisili) terdapat 4 program studi, yakni S1 Kesehatan Masyarakat, S1 Kedokteran Hewan, S1 Budidaya Perairan dan S1 Akuntansi..
Kampus Jakarta terletak di Graha STR Kemang, Jakarta Selatan ini dibuka untuk Program Studi Magister Hukum, Magister Kenotariatan serta Sains Hukum dan Pembangunan.
Unair juga memiliki sejumlah alumni yang terkenal, antara lain mantan Menteri Perhubungan Ignasius Johan, dan Menteri Pendidikan dan Kebudayaan Muhadjir Effendy. Saat ini Universitas Airlangga bukan saja universitas terbaik keempat di Indonesia, namun juga menduduki peringkat 465 dunia. Artinya saat ini Unair mencatatkan sebagai universitas keempat asal Indonesia yang masuk peringkat 500 universitas terbaik dunia. Selamat…
5. Institut Pertanian Bogor (IPB)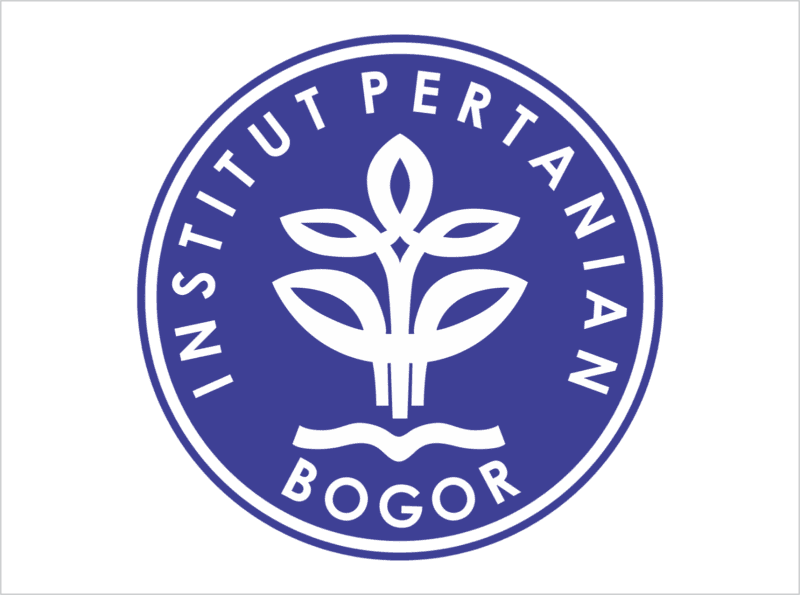 Inilah institut kedua terbaik dan universtas kelima terbaik di Indonesia versi QS. IPB merupakan salah satu universitas yang melepaskan diri dari UI. Diresmikan pada 1 September 1983 dan terletak di Bogor ini berada pada peringkat 511-520 dunia versi QS World University Rankings.
IPB saat ini memiliki 5 kampus dengan fungsinya masing-masing, yaitu
Kampus IPB Dramaga, kantor rektorat dan pusat kegiatan belajar-mengajar S1, S2     dan S3
Kampus IPB Baranang Siang, pusat kegiatan penelitian dan pemberdayaan  masyarakat serta pendidikan pascasarjana eksekutif.
Kampus IPB Gunung Gede, pusat kegiatan pendidikan manajemen dan bisnis.
Kampus IPB Cilibende, pusat kegiatan pendidikan vokasional diploma.
Kampus IPB Taman Kencana, pusat inovasi dan riset komersial (Science Park).
Dengan 9 fakultas, 1 program dipoma dan pascasarjana, IPB memiliki program agrikultural terbaik di Indonesia. Hal ini ditunjang pula dengan 385 laboratorium fisik dan 12 lahan percobaan yang tersebar dari daerah Darmaga hingga Pulau Tinjil-Pandeglang, dengan luas mencapai 600 hektar.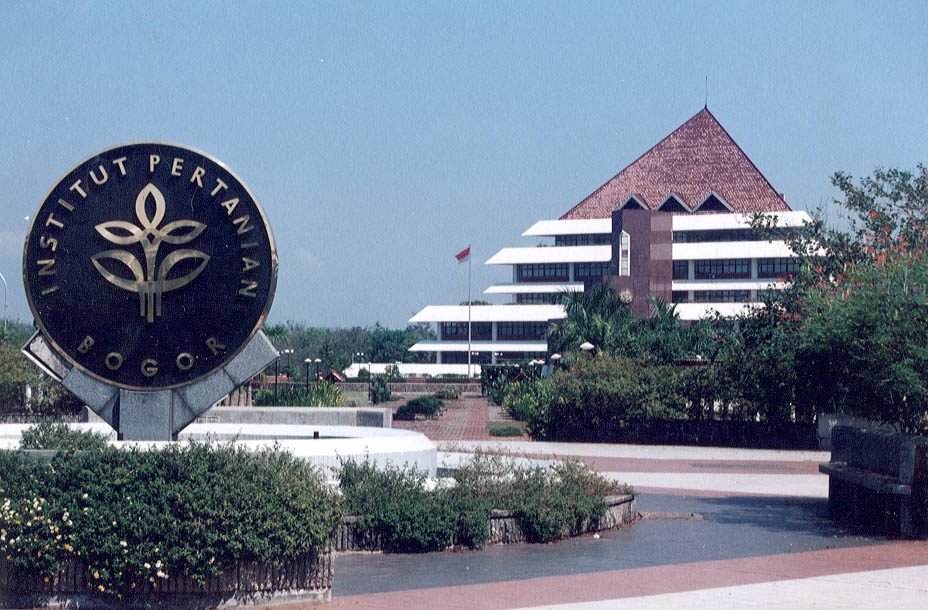 Pusat informasi IPB juga ditunjang dengan perpustakaannya yang termasuk 5 terbesar di Indonesia, pelayanan mahasiswa cyber, hingga sistem jaringan serat optk dan hot-spot di berbagai lokasi kampusnya.
Alumni IPB yang pantas diperhitungkan, antara lain mantan Menpora Adhyaksa Dault, mantan Menteri Kelautan dan Perikanan Rokhmin Dahuri, dan mantan Menteri Pertanian Suswono. Selain itu, mantan presiden Susilo Bambang Yudhoyono juga merupakan lulusan IPB.
6. Institut Teknologi Sepuluh November (ITS)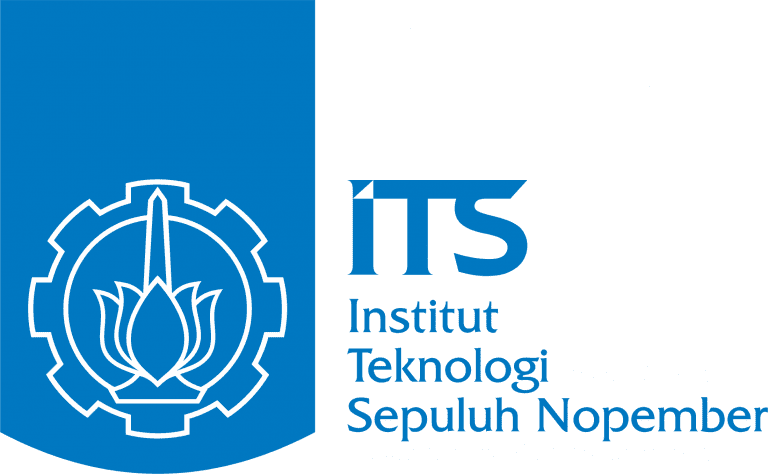 www.its.ac.id
Jika anda tinggal di Surabaya, maka anda sudah tidak heran dengan reputasi kampus yang berdiri sejak tahun 1957. Yap, dalam peringkat terbaru yang dilakukan oleh QS World University Rankings, institut ini berada di posisi keenam terbaik di Indonesia. Sedangkan untuk peringkat dunia, institut ini menempati peringkat rentang antara 751-800 dunia, tentu sangat baik.
Institut ini didirikan oleh Ir. Sukarno setelah mendapatkan saran dari Ruslan Abdulgani, menteri luar negeri kala itu. Namanya jelas diambil dari pertempuran epik kala kemerdekaan, Pertempuran Surabaya 10 November 1945. Dasar penamaan inilah yang diharapkan dapat memicu semangat mahasiswanya.
Saat ini ITS memiliki tiga kampus yang terletak di kota Surabaya, yaitu kampus Sukolilo, kampus Manyar dan kampus Cokroaminoto. Kampus ini memiliki delapan fakultas yang menaungi sekitar 30an jurusan berbeda. Sesuai namanya, ITS mengkhususkan diri pada keilmuan teknik. Antara lain jurusan arsitektur, teknik, matematika, teknologi industri, teknologi informasi, kelautan, bisnis dan manajemen serta fakultas khusus vokasi.
Alumninya bisa dikatakan cukup banyak yang berkecimpung di dunia teknik baik industri maupun sipil. Menariknya ada beberapa nama alumnusnya yang justru terjun ke dunia politik. Ibu Tri Rismaharini adalah salah satu lulusannya yang paling dikenal saat ini. Selain itu ada Muhammad Nuh (mantan menteri pendidikan dan kebudayaan) dan Agus Rahardjo (mantan ketua Komisi Pemberantasan Korupsi).
7. Universitas Padjadjaran (Unpad)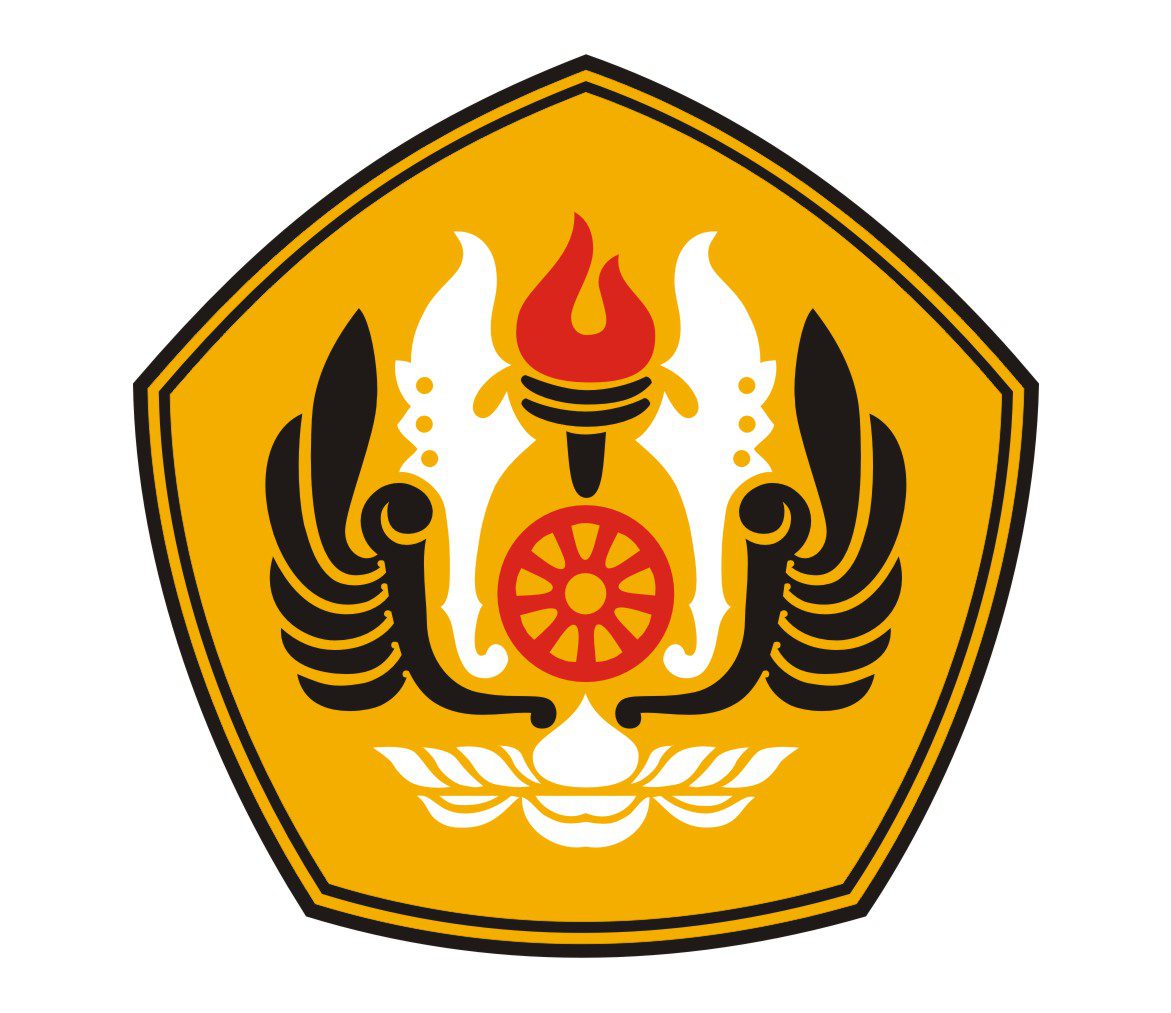 Universitas yang berdiri di pusat tanah pasundan, Bandung ini menempati posisi ketujuh terbaik di Indonesia dan masuk rentang 801-1000 universitas terbaik dunia. Otomatis universitas ini menemani ITB sebagai salah satu universitas terbaik di Indonesia versi QS World University Rankings.
Universitas yang berdiri di Bandung ini pada awalnya memiliki 4 fakultas, sebelum berkembang saat ini menjadi 16 fakultas dan program pascasarjana. Unpad saat ini sudah berubah status menjadi Perguruan Tinggi Negeri Badan Hukum (PTN BH) pada 2014 lalu. Artinya, Unpad sekarang memiliki otonomi yang lebih luas dalam pengembangan akademik maupun non-akademiknya.
Unpad dahulu didirikan berdasarkan semangat pencerdasan bangsa yang dirintis sejumlah tokoh masyarakat Jawa Barat, di antaranya K.H. Hasan Mustofa, Ayu Lasminingsih, dan Raden Dewi Sartika.
Unpad saat ini dua kampus utama. Kampus Iwa Koesoemasoemantri di Dipati Ukur, Bandung, mencakup Fakultas Hukum, Fakultas Ekonomi dan Bisnis, serta sekolah pascasarjana.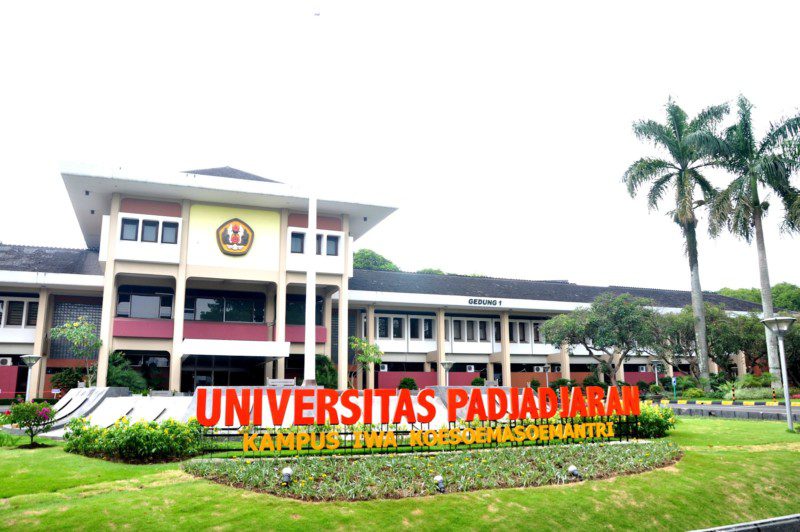 Sedangkan kampus utama terletak di Jatinangor, Sumedang, yang mencakup Fakultas Kedokteran, Fakultas Kedokteran Gigi, Fakultas Psikologi, Fakultas Keperawatan, Fakultas MIPA, Fakultas Peternakan, Fakultas Pertanian, Fakultas Teknologi Industri Pertanian, Fakultas Perikanan dan Ilmu Kelautan, Fakultas Farmasi, Fakultas Geologi, Fakultas Ilmu Komunikasi, Fakultas Ilmu Budaya, dan Fakultas Ilmu Sosial dan Ilmu Politik.
Sebagai salah satu universitas terbaik di Indonesia, Unpad memiliki sejumlah alumni yang berpengaruh, diantaranya pengacara kondang Hotman Paris, Ruhut Sitompul, dan Otto Cornelius Kaligis, juga sastrawan Sutardji Calzoum Bachri dan Ahmad Fuadi. Selain itu, mantan presiden RI ke-3 Megawati Soekarnoputri juga merupakan alumni Unpad.
8. Universitas Bina Nusantara (BINUS)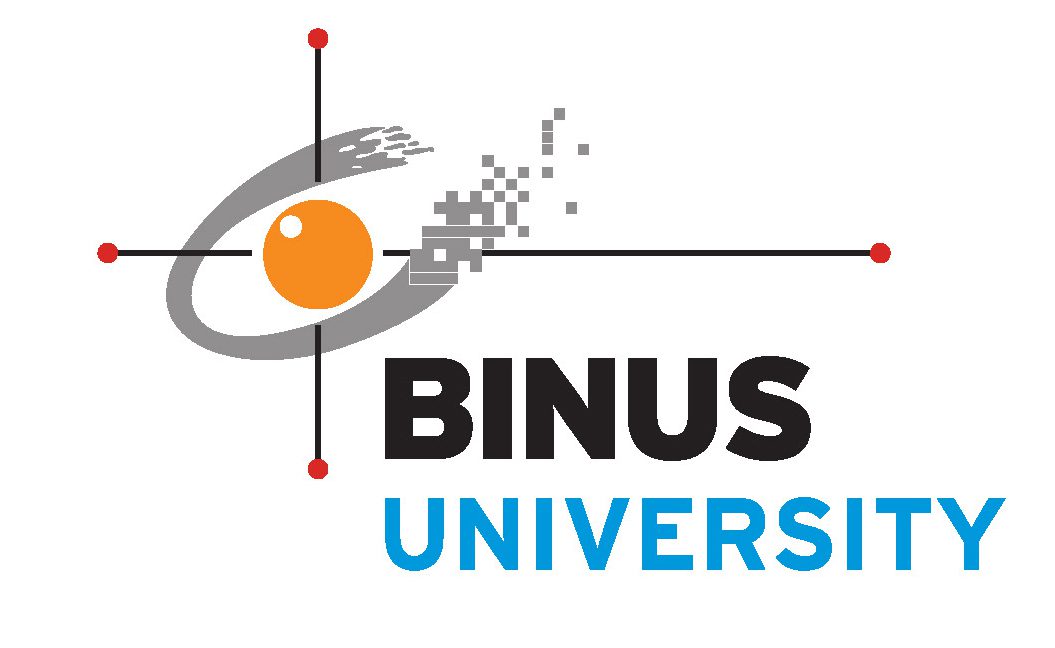 www.binus.ac.id
Sebetulnya sangat menyenangkan dalam daftar ini terdapat salah satu universitas swasta yang masuk salah satu universitas terbaik di Indonesia. Pasalnya daftar peringkat universitas terbaik di Indonesia selalu didominasi universitas negeri. Pertanda pemerataan pendidikan tinggi belum memiliki kualitas yang setara alias ada ketimpangan antara negeri dan swasta.
Namun sepertinya universitas yang berdiri sejak 1974 ini setidaknya berhasil masuk daftar universitas terbaik di negeri ini. Tepatnya di posisi kedelapan terbaik di Indonesia dan memiliki rentang peringkat 1001-1200 dunia. Hasil ini sekaligus meneguhkan BINUS sebagai universitas swasta terbaik di Indonesia versi QS World University Rankings.
Saat ini Universitas BiNus memiliki delapan kampus yang tersebar di kota-kota besar seperti Jakarta (4 kampus), Tangerang, Bekasi, Bandung dan Malang. Universitas ini awalnya adalah sebuah perguruan tinggi yang berfokus pada teknik komputer. Walhasil inilah yang membentuk image perguruan tinggi ini, universitas yang mengunggulkan pengembangan teknologi utamanya di bidang komputasi.
Terdapat tiga fakultas dan empat sekolah yang masing-masing menaungi keilmuan seperti ekonomi dan komunikasi, humaniora, teknik, teknik informasi, desain sampai bisnis dan manajemen. Menariknya, sampai saat ini mungkin BiNus adalah satu dari sedikit universitas di Indonesia yang mendapatkan bintang 5 dari QS Star di bidang akademis. Salah satu penilaian yang bisa dijadikan ukuran jika anda ingin melanjutkan perkuliahan di kampus satu ini.
9. Universitas Diponegoro (Undip)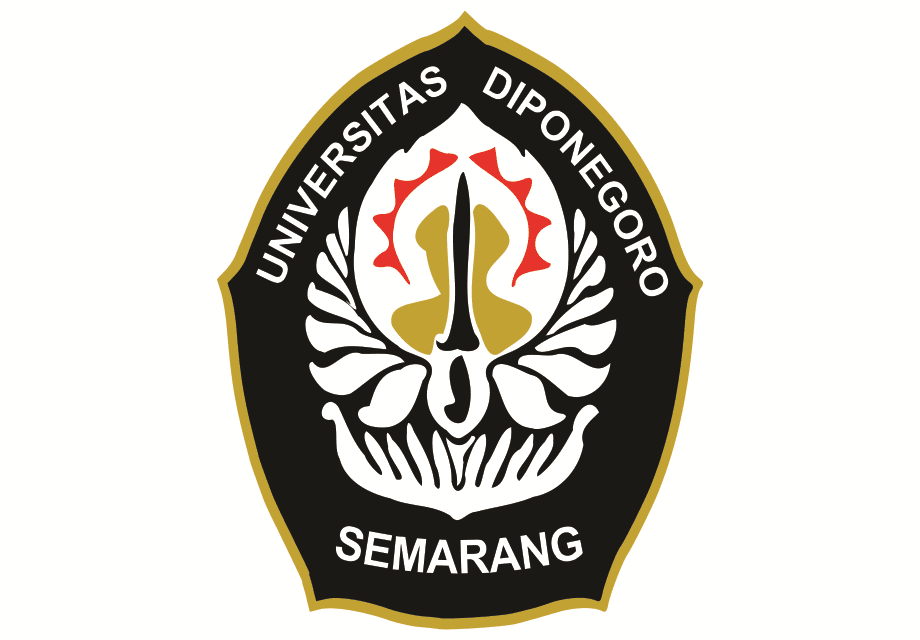 Beberapa tahun belakangan, nama besar universitas ini patut diperhitungkan sebagai salah satu perguruan tinggi terbaik di Indonesia. Pasalnya Undip hampir selalu masuk dalam sepuluh peringkat teratas universitas terbaik di Indonesia berdasarkan beberapa lembaga pemeringkat universitas.
QS World University Rankings sendiri menempatkan Undip sebagai universitas kesembilan terbaik di Indonesia, serta masuk rentang peringkat 1001-1200 terbaik dunia. Meskipun rentang peringkat ini mulai "diganggu" oleh universitas swasta, namun keberadaannya tetap patut untuk diapresiasi mengingat konsistensinya yang selalu masuk sepuluh besar.
Undip pada awalnya didirikan pada tahun 1956 sebagai PTS dan baru menjadi PTN 5 tahun kemudian. Universitas yang bertempat di Semarang, Jawa Tengah ini mendapatkan predikat A dari BAN-PT sejak 2013 lalu.
Undip memiliki 11 fakultas dan 1 program pascasarjana, dan saat ini kampusnya tersebar di 7 lokasi ditambah 1 perumahan dinas :
Kampus Peleburan Semarang (program Pascasarjana)
Kampus Tembalang Semarang (Rektorat, Lembaga Penelitian, Lembaga Pengabdian pada Masyarakat, Lembaga Pengembangan Pendidikan, UPT Perpustakaan, UPT. Kemitraan dan Kewirausahaan, upt. Undip Press serta Fakultas Hukum, Fakultas Ekonomi dan Bisnis, Fakultas Teknik, Fakultas Ilmu Budaya, Fakultas Kesehatan Masyarakat, Fakultas Matematika.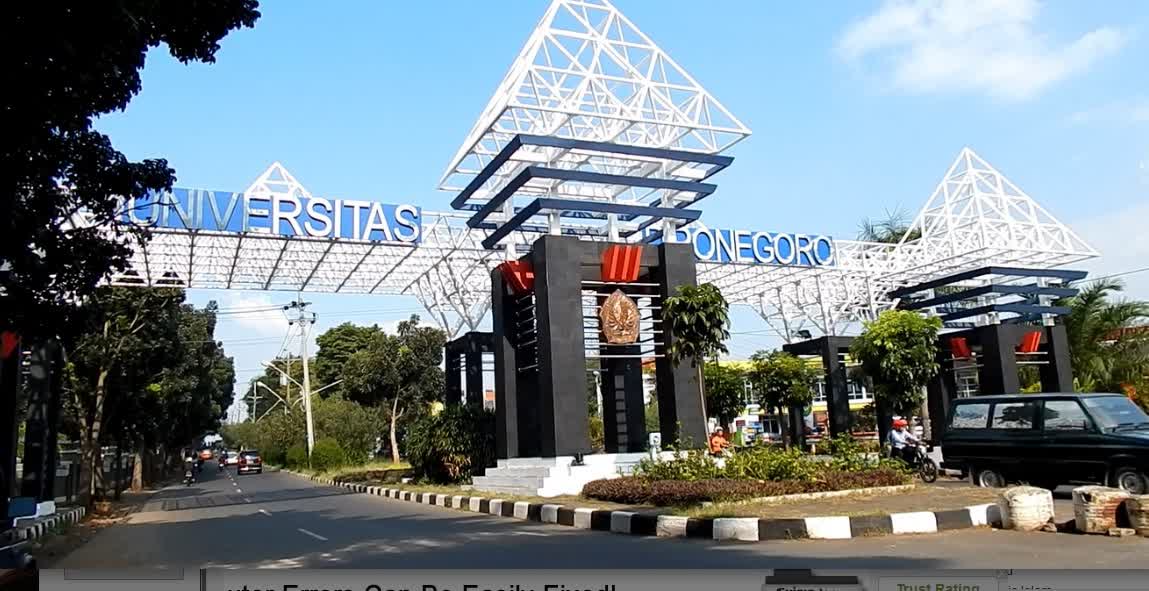 Selain itu juga ada Ilmu Pengetahuan Alam, Fakultas Ilmu Sosial dan Ilmu Politik, Fakultas Peternakan dan Pertanian, Fakultas Perikanan dan Ilmu Kelautan dan Fakultas Psikologi program Diploma dan Sarjana telah berada di kampus Tembalang, Fakultas Kedokteran).
Kampus Jl. dr. Sutomo 14, Zona Pendidikan RSUP dr. Kariadi Semarang (Fakultas Kedokteran: Ilmu Gizi dan Pasca Sarjana, Laboratorium Fakultas Kedokteran)
Kampus Jl. Ade Irma Suryani Jepara (Laboratorium Fakultas Perikanan dan Ilmu Kelautan)
Kampus Mlonggo Jepara (Fakultas Kedokteran)
Kampus Teluk Awur Jepara (Fakultas Ilmu Kelautan: Laboratorium Kelautan, Ruang Kuliah, Asrama, Perpustakaan, Rumah Dinas, Ruang Fasilitas Selam)
Perumahan Dinas Kagok Semarang
Undip memiliki sejumlah alumni yang saat ini menduduki posisi tinggi di pemerintahan, antara lain Taufik Kurniawan (Wakil Ketua DPR RI), Wardana (Wakil Menteri Luar Negeri Indonesia tahun 2011-2016), dan Heru Sudjatmoko (Wakil Gubernur Jawa Tengah).
10. Universitas Telkom (U-Tel)

www.telkomuniversity.ac.id
Suatu prestasi tersendiri bagi universitas yang berdiri kurang dari sepuluh tahun ini untuk masuk jajaran salah satu universitas terbaik di Indonesia versi QS World University Rankings. Bayangkan, Universitas Telkom ini baru berdiri di tahun 2013 dan sudah berada di peringkat 10 universitas terbaik di Indonesia. Selain itu untuk peringkat dunia versi QS WUR, universitas ini masuk rentang yang sama dengan Undip, yaitu rentang 1001-1200 dunia. Bisa dikatakan saat ini Tel-U bersanding dengan jajaran universitas terbaik di Indonesia untuk saat ini.
Mungkin banyak yang mengira bahwa Universitas Telkom merupakan universitas negeri dikarenakan namanya. Notabene, Telkom adalah salah satu BUMN terkemuka yang berfokus di bidang telekomunikasi di dalam negeri. Namun Universitas Telkom ini dikelola bukan Telkom secara langsung, melainkan lewat anak usahanya yaitu Yayasan Pendidikan Telkom. Inilah mengapa Tel-U ini masuk kategori universitas swasta. Universitas ini awalnya merupakan hasil merger dari beberapa sekolah tinggi yang didirikan oleh Telkom. Jadi induknya sendiri sebetulnya sudah cukup lama dan ketika digabungkan justru menjelma menjadi salah satu universitas swasta terbaik di Indonesia.
Saat ini Universitas Telkom tercatat memiliki lima fakultas/sekolah yang menaungi keilmuan telekomunikasi, teknik, manajemen, komunikasi, dan industri kreatif. Spesialisasinya tentu saja di bidang telekomunikasi dan komputasi, sesuai dengan bidang induk usahanya.
Menariknya, Universitas Telkom ini berada di kota Bandung, Jawa Barat. Artinya Tel-U ini auto-menemani ITB dan Unpad sebagai universitas terbaik di Indonesia karena berasal dari kota yang sama. Patut diperhitungkan jika anda tertarik untuk belajar di kota yang konon diciptakan dari senyuman ini.
Namun, satu hal yang harus dikritisi dari daftar ini adalah tidak adanya universitas di luar pulau Jawa yang masuk daftar ini. Pertanda kalau universitas berkualitas masih terlalu dominan pada satu pulau saja. Semoga kedepannya banyak universitas di luar pulau Jawa yang masuk daftar ini.
Sekian adalah 10 Universitas Terbaik di Indonesia berdasarkan Webometrics. Mungkin anda suatu saat akan menjadi alumninya?