Sebuah pendidikan rintisan selalu saja lemah dalam banyak hal : ada konsep yang masih mengawang, ada fasilitas yang belum siap, ada guru-guru yang belia, minim pengalaman dan bingung, ada coba-coba.
Baca juga kalimat-kalimat penuh inspirasi dari Ustadz Adriano Rusfi dalam Kata-kata Mutiara Peradaban Islam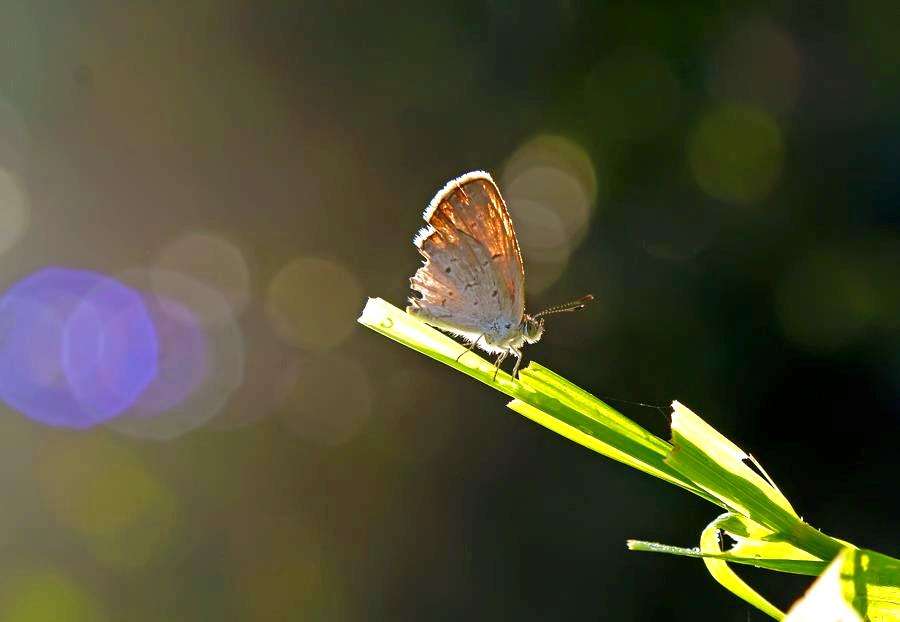 Tapi sejarah bicara, bahwa alumni dari pendidikan rintisan seringkali sangat berkualitas, tangguh, berwatak pioneer dan tahu berterimakasih kepada almamaternya. Apa penyebab segala keganjilan ini?
Ya, karena ada yang lebih penting dari konsep, fasilitas, pengalaman dan kesiapan…. Itulah idealisme, ketulusan, tekad dan kenekadan, keberanian ambil resiko dan pengorbanan. Jadi, jangan takut merintis.
1. Kata-kata Mutiara Islam tentang Kehidupan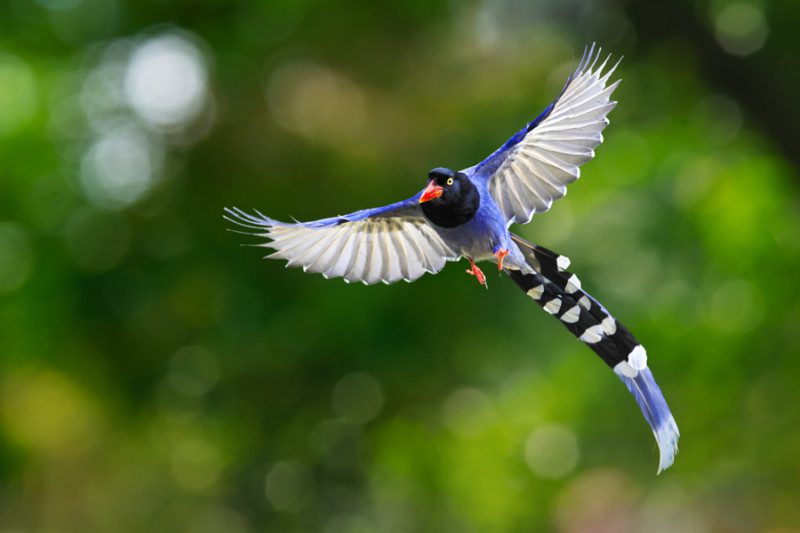 Sungguh saya terkejut kagum luar biasa bahwa perilaku siswa-siswi Surau Merantau, dipanggil Rangmuda-rangmudi, berkembang dan berubah menuju kematangan dan kedewasaan secara sangat signifikan.
Institusi, konsep dan kurikulumnyakah yang luar biasa ? Mungkin… Namun yang lebih mungkin lagi adalah bahwa mereka dilepas dengan penuh ridha oleh ayahbundanya, dan didampingi dua mentor luar biasa
Dan jangan lupa, mereka berguru dari alam nan terkembang : Belajar pada Guru Alam, Guru Hidup dan Guru Ilmu. Mereka TERDIDIK, bukan dididik, begitu alami, begitu spontan. Sehingga begitu akurat
2. Kata-kata Mutiara Islam tentang Kebesaran Al Quran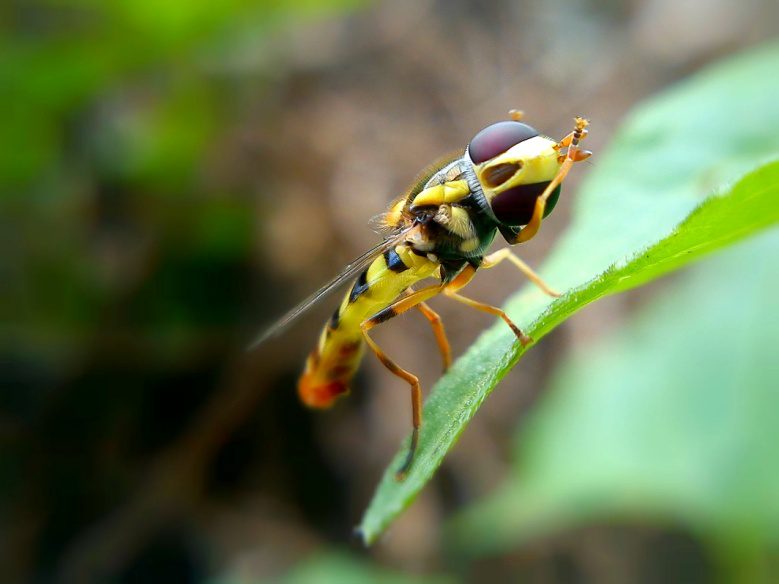 Baca lagi terkait Kata Mutiara Nasehat Islami, masih disampaikan oleh Ustadz Adriano Rusfi
Sungguh sejak dulu kupercaya bahwa dunia adalah medan pertarungan abadi antara kebenaran dengan kebatilan. Itu sebuah keyakinan yang lahir dari ajaran dan sejumlah fakta yang terserak di sana-sini.
Namun, sungguh tak kusangka bahwa pertarungan itu begitu luas, masif, sistematis, terencana dan by design. Kini dapat kumengerti kenapa sejumlah orang terjebak menjadi ekstrem bahkan teroristik pembenci
Ah, andai ku tak berjuang melekatkan diri dengan AlQur'an, tentulah akupun telah menjadi ekstremis dan teroris.Tapi AlQur'an lah yang mengajarkanku, bahwa mereka sebenarnya bertarung melawan Allah.
3. Kata-kata Mutiara Islam tentang Bahtera Keluarga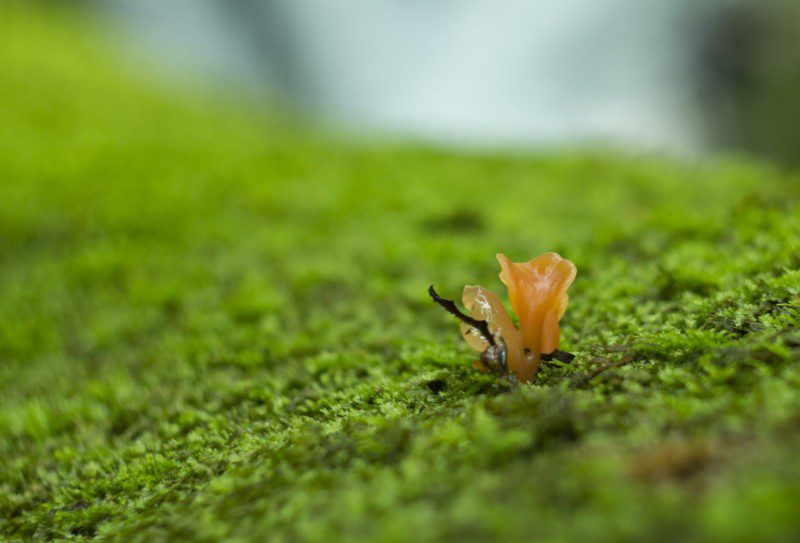 Anda ingin mengubah dunia, dan anda ingin melakukan itu via kekuasaan ? Saya rasa anda perlu menonton "Evan Almighty"
Evan Baxter (diperankan oleh Steve Carell) ingin melakukan itu. Maka ia berpindah dari seorang reporter TV menjadi seorang anggota Kongress Amerika Serikat. Dan ia selalu berteriak dalam kampanyenya : "Aku akan mengubah dunia !!!".
Lalu iapun berpindah ke dunia yang lebih berdaya, dunia yang lebih memungkinkannya untuk berbuat lebih. Ia kini punya mobil mewah, rumah mewah dan kawasan mewah. Di Gedung Capitol, tempat para perubah mudah memain-mainkan kekuasaan, maka iapun punya kuasa untuk mengubahnya.
Namun, sebelum tidur istrinya mengingatkannya : ia butuh doa dan Tuhan untuk mengubah dunia. Dan di kegelapan malam itu, ketika istrinya tertidur dan lampu telah dimatikan, iapun berdoa di sisi pembaringan : "Tuhan, bantu aku mengubah dunia…".
Dan itulah "salahnya" Evan : ia meminta Tuhan turut campur. Artinya, sadar atau tak sadar ia harus menerima logika dari Yang Maha Tahu tentang cara mengubah dunia, yang boleh jadi akan sangat berbeda dengan logika politik manusia yang serba terbatas namun sok tahu ini.
"Celakanya", doanya terkabul. Tuhan (diperankan oleh Morgan Freeman) mendatanginya. Evan bahkan Ia berikan seperangkat realitas anti logika kekuasaan dan perubahan:
peralatan pertukangan kuno (bukan teknologi canggih), kayu-kayu gofir masa lalu (bukan racikan-racikan metalurgi yang hi-tech), rambut-cambang-janggut lebat (bukan penampilan klimis-elegan-berkelas ala salon), jubah lusuh (bukan satu set adibusana bergaya kontemporer karya butik ternama yang mampu mengungkit karisma politik dan daya tawar).
Sebuah lahan kosong delapan petak (bukan sebuah infrastruktur lengkap dengan hardware, software, man, money and material kelas wahid).
Ia diminta untuk membangun sebuah bahtera : ARK. Ya, persis Nabi Nuh as. Tuhan telah mentahbiskannya untuk menjadi Noah of New York. Aneh, Evan ingin bergerak ke depan, tapi Tuhan memerintahkannya untuk bergerak ke belakang. Tuhan seakan ingin mempermalukannya.
Betapa tidak : jangankan banjir, bahkan ramalan cuaca telah "memastikan" bahwa tak akan ada hujan enam bulan ke depan. Ia tak diminta untuk mengubah dunia, tapi sekadar untuk menyelamatkan hewan sepasang demi sepasang.
Ia kini telah menjadi antitesis dari Chuck Long (diperankan oleh John Goodman), seorang Senior Congressman yang piawai bersiasat bagi perubahan dan kekuasaan. Logika kemanusiaan Alan Baxter berusaha melawan sepenuh daya. Namun Tuhan "terlanjur" Maha Tahu dan Maha Kuasa.
Lalu, pasukan digdaya macam apa yang diutus Tuhan untuk membantunya ? Hanya sebuah keluarga. Ya, hanya keluarga berkapasitas seorang istri dan tiga anak. Seakan Tuhan telah memastikan : jika engkau ingin mengubah dunia, yang kalian butuhkan hanyalah keluarga.
HANYA ITU !!! Lalu mereka membangun bahtera di bawah siraman ejekan, dan bully oleh media tayang. Bahtera itu akhirnya selesai juga bermodal dua kekuatan dahsyat : iman pada Tuhan dan saling percaya antar keluarga.
Akhirnya, janji Tuhan terbukti. Kecurangan politik anggaran telah membuat bendungan Long, dekat Prestige Creek, jebol. Bahtera Evan "Noah" Baxter yang nyaris dihancurkan karena dianggap mengganggu, kini mengalir di atas (beyond) arus keserakahan, bukan terseret hancur di dalamnya.
Ia dan keluarganya selamat, karena percaya bahwa Tuhanlah Yang Maha Tahu "cuaca" masa depan. Ia akhirnya mampu mengubah konstelasi dunia, diawali dari perubahan cara pandangnya tentang dunia dan perubahan itu sendiri. Ya, mana mungkin mengubah dunia tapi dengan cara pandang duniawi.
Ah, Evan Almighty mengajarkan kita dengan cara sangat bijak tentang cara mengubah dunia. Bukan dengan cara-cara duniawi, tapi justru dengan cara beyond the world. Kekuasaan sejatinya tak mengubah dunia, karena ia terlalu lama terperangkap dalam keraknya dunia.
Kekuatan sebuah keluarga yang dididik dengan baik, jauh lebih digdaya daripada sejuta pasukan bersenjata. Mengubah dunia justru dimulai dari kemampuan untuk mengubah paradigma, walau harus dituduh sebagai gila.
Karena sesuatu yang extraordinary memang tipis bedanya dengan disorder. Dan pada akhirnya adalah sebuah ARK. Bukan semata-mata sebuah bahtera, tapi kebaikan-kebaikan kecil yang dijalankan secara spontan : Act of Random Kindness
4. Kata-kata Mutiara Islam tentang Imam dan Makmum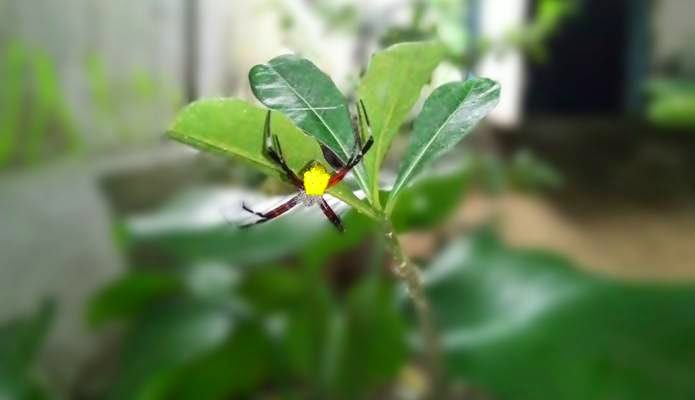 Cari inspirasi tentang pendidikan? Yuk Simak Kata-kata Mutiara Pendidikan Paling Dahsyat
Imam itu hanya satu orang, sedangkan selebihnya adalah makmum. Menjadi makmum yang hebat adalah sebuah kompetensi dan kemuliaan. Imam tanpa makmum lumpuh. Makmum tanpa imam limbung.
Maka, kompetensi menjadi makmum (followership) tak kalah gemilangnya daripada kompetensi menjadi imam (leadership). Tubuh ummat hanya terbentuk dari imam yang amanah dan makmum yang ikhlas.
Bahkan, sangat boleh jadi makmum yang hebat adalah imam tak resmi. Merekalah yang sebenarnya menghebatkan sang imam. Ya, Abubakar ra menjadi imam hebat saat Umar ra menjadi makmum hebat
5. Kata-kata Mutiara Islam menjadi Seorang Muslim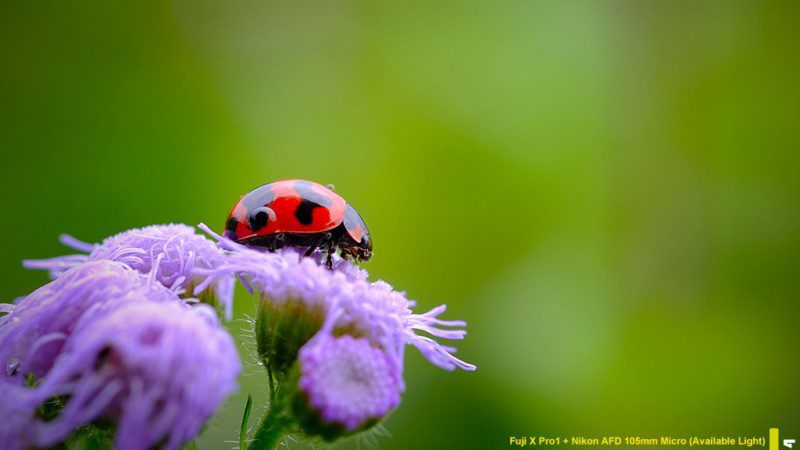 Tak pelak lagi, aku ingin menjadi seorang Muslim nan humanis, karena Islam sangat menjunjung tinggi kemanusiaan… Aku juga ingin selalu adil dalam berkeputusan, karena Allah mewajibkan adil terhadap kawan dan lawan… Sungguh, aku ingin selalu moderat dalam bersikap, karena aku adalah bagian dari ummat pertengahan.
Namun, yaa Rabbii… hindarilah hamba dari terpeleset. Betapa banyaknya sahabat Muslimku yang menjadi humanis, adil dan moderat, namun ia justru kehilangan Islamnya
Tuhanku, jadikanlah aku istiqamah dalam keimanan dan keislaman, bukan dalam pencitraan, aamiin…
6. Kata-kata Mutiara Islam tentang Hakikat Pernikahan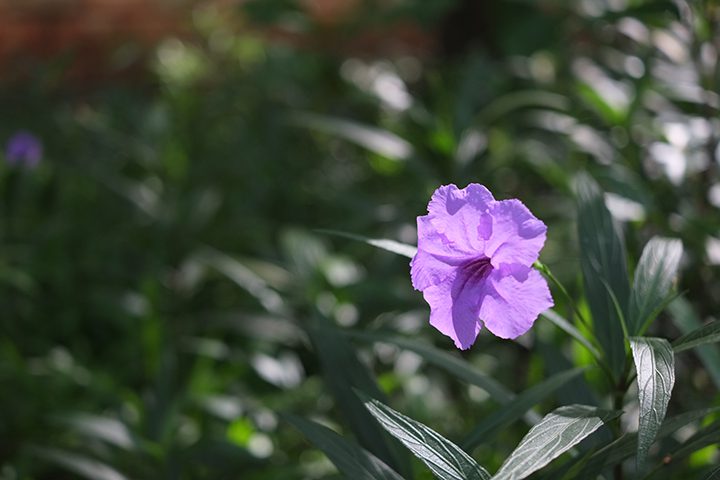 Tidak ada pernikahan yg sempurna.
Sebaik2nya interaksi antara 2 manusia pasti pernah ada pertengkaran.
Terkadang bahkan alasannya terkesan sepele 😁
Contohnya seperti papa saya yg perfeksionis abis, yg hanya karena gunting yg tidak dikembalikan di tempat semula saja bisa memicu kemarahan yg berujung ceramah panjang kepada ibu yg hanya mampu mendengarkan 😊
Seorang teman pernah berkata, idealnya orangtua tidak bertengkar di depan anak2nya. Karena hal ini bisa berdampak kurang baik bagi psikologi anak sampai dia dewasa.
Namun dari pengalaman saya sebagai anak, tidak ada orangtua yg mampu menyembunyikan 100% pertengkarannya.
Minimal, ekspresi wajah sedih atau marah, juga kekakuan percakapan bahkan mungkin saling mendiamkan ketika sedang bermasalah akan tertangkap oleh perasaan anaknya.
Selama tidak ada KDRT seperti pemukulan, kata makian atau hujatan, mungkin tidak apa2.
Karena anak2, terutama yg sudah berusia 10th menjelang aqil baligh juga perlu memahami bahwa pernikahan bukanlah seperti Dongeng Cinderella yg selalu "happily ever after", yg bisa jadi tertanam pada benak para ABG pemimpi.
Pernikahan adalah proses penyelarasan 2 kehidupan, kebiasaan, pemikiran dan kepribadian yg berbeda dalam satu ikatan. Pernikahan ibarat ladang penuh ranjau, namun juga penuh cinta kasih sebagai penawarnya.
Sebagai seorang anak, saya belajar banyak dari pernikahan kedua orangtua saya.
Saya belajar, bahwa cinta itu perlu dipupuk dan dijaga, dengan melihat kemesraan kedua orangtua saya yg senantiasa bergandengan tangan ketika mereka jalan2 berdua.
Saya belajar, bahwa cinta bukan hanya perlu dikatakan, tapi juga perlu dibuktikan, dari cara papa menjaga ibu secara luar biasa, dan dari pengabdian ibu kepada papa.
Saya belajar, bahwa keromantisan dalam pernikahan juga merupakan hal yg essensial, dari cara papa sesekali memeluk ibu dan menciumnya ketika mengucapkan selamat ulang tahun dan sejenisnya.
Saya belajar, bahwa cinta bisa diperkuat dgn rasa saling membutuhkan dan saling mengingatkan, dgn melihat bagaimana orangtua saya saling membutuhkan dan saling mengingatkan dikala berjauhan.
Selain belajar dari cinta orangtua saya, saya juga belajar dari pertengkaran diantara mereka.
Saya belajar, bahwa pertengkaran bisa dilakukan tanpa perlu menghujat dan memaki meskipun terkadang nada suara meninggi.
Saya belajar, bahwa orangtua saya tetap berupaya berpegangan pada aturan agama dgn tidak saling mendiamkan lebih dari 3 hari.
Terutama, saya juga belajar, bahwa penyesalan hanya akan berguna jika diikuti dgn ikhtiar untuk memperbaiki kesalahan, dan kebesaran hati utk saling memaafkan serta memulai segalanya dari awal lagi…
Dan saya juga belajar, terkadang kita perlu membela, karena dgn demikian secara tidak langsung menegur pihak yg khilaf melakukan sesuatu diluar batas karena angkara…
*Teringat Ifan dan Fian yg selalu membela saya jika wajah saya terlihat sedih sedikit saja, Ifan akan memeluk saya dan meminta saya utk bersabar, sementara Fian malah memiliki keberanian utk meminta suami agar meminta maaf kepada saya meski mereka tidak tau persis masalahnya apa…
Maka nikmat Allah yg mana lagi yg bisa saya dustakan?
Hadits Muslim 4644
حَدَّثَنَا مُحَمَّدُ بْنُ رَافِعٍ حَدَّثَنَا مُحَمَّدُ بْنُ أَبِي فُدَيْكٍ أَخْبَرَنَا الضَّحَّاكُ وَهُوَ ابْنُ عُثْمَانَ عَنْ نَافِعٍ عَنْ عَبْدِ اللَّهِ بْنِ عُمَرَ أَنَّ رَسُولَ اللَّهِ صَلَّى اللَّهُ عَلَيْهِ وَسَلَّمَ قَالَ لَا يَحِلُّ لِلْمُؤْمِنِ أَنْ يَهْجُرَ أَخَاهُ فَوْقَ ثَلَاثَةِ أَيَّامٍ
Tidak halal bagi seorang mukmin untuk tak bersapaan dengan saudaranya (sesama muslim) lebih dari tiga hari. [HR. Muslim No.4644].
7. Kata-kata Mutiara Islam tentang Pendidikan Islam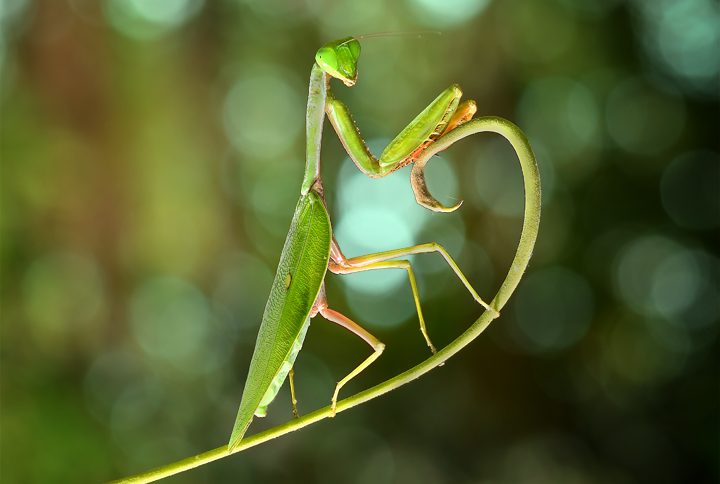 Tahun lalu, saat menemukan bahwa hanya 6 % siswa Bangka-Belitung yang belajar secara auditorik (mendengar), maka saya berkata pada guru : "Sesuaikanlah gaya mengajar kita dengan gaya belajar siswa. Guru bicara dan siswa mendengar tak cocok untuk mereka".
Kini, saat saya menemukan tinggal 2 % siswa Bangka-Belitung yang belajar secara auditorik, saya justru berpesan : "Asah telinga dan kemampuan auditorik siswa, agar mereka mendengar dan taat. Siang itu untuk melihat, malam untuk mendengar. Mari hidupkan malam"
Ya, belajar adalah berubah, termasuk kerelaan untuk mengubah asumsi sendiri. Sungguh, mendidik itu seni, bukan komoditas yang dipatenkan
8. Kata-kata Mutiara Islam tentang Kenyamanan yang Membelenggu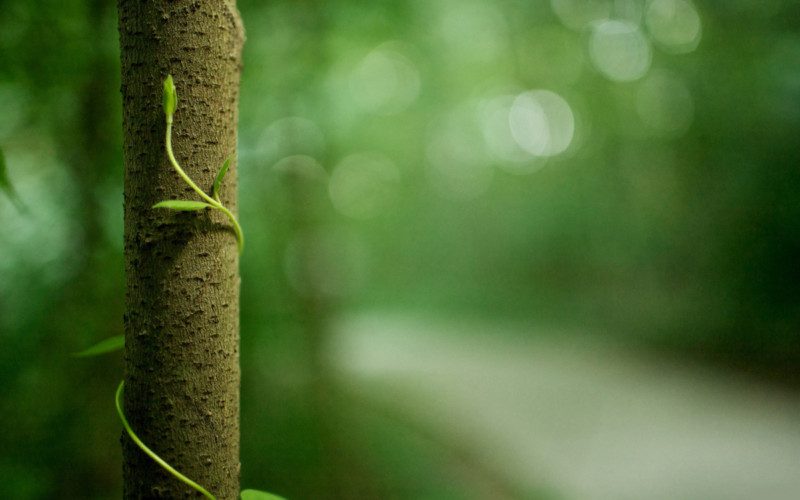 Sungguh terharu membaca laporan pandangan mata Bunda Asih Setiawuri tentang Rangmuda-rangmudi Sekolah Alam Surau Merantau yang cepat membangun kedewasaannya di perantauan Pare, Kediri.
Semalam, sayapun terpana dengan seorang laki-laki yang karena kedewasaannya saya kira telah berkeluarga. Ternyata ia baru berusia 18 tahun, namun telah merantau ke Bandung sejak berusia 15 tahun.
Duh, ternyata kenyamanan rumahlah yang telah membelenggu anak-anak kita untuk menjadi dewasa dan menghebatkan dirinya. Hanya butuh satu kemampuan ayahbunda untuk mendewasakannya: TEGA !!!
9. Kata-kata Mutiara Islam tentang Generasi Millenial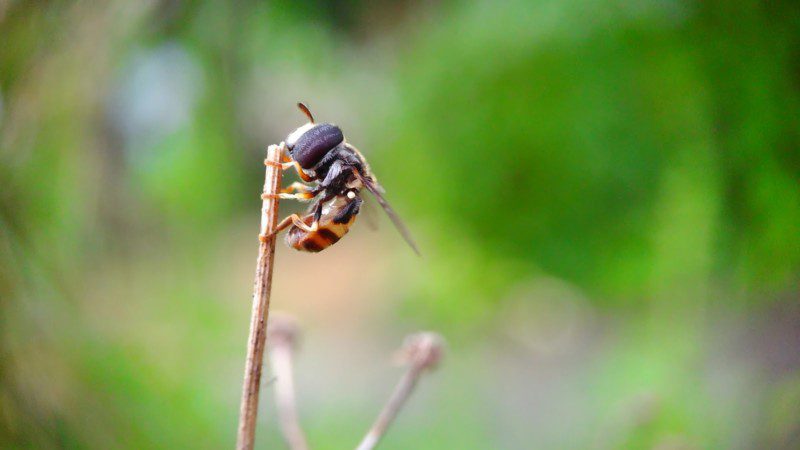 Konon, generasi millenial adalah generasi yang mampu kaya di kala muda. Berbekal kreativitas, terutama di ranah IT, mereka raup jutaan dollar dalam sekejap. Tersebutlah sejumlah nama, lalu kaum muda memujanya.
Namun, pernahkah kita telisik derita mereka? Sungguh, mereka tak siap dengan harta berlimpah. Harta itu terhambur di lantai dugem, tumpah dalam pesta narkoba, berceceran bersama aroma seks sebebasnya.
Mereka gagal mengendalikan harta, karena menggapainya sebelum matang untuk dipetik. Mereka tak cukup berkeringat, berdarah dan berurai air mata saat meraihnya. Lalu, hukum bicara : Easy come, easy go.
Anak muda, tentu tak semua kalian seperti itu. Tapi jangan paksa diri bak Bill Gates atau Zuckerberg. Hidup memang singkat, tapi tak sependek yang dibayangkan. Untuk apa terburu-buru, jika masih ada surga
10. Kata-kata Mutiara Islam tentang Tut Wuri Handayani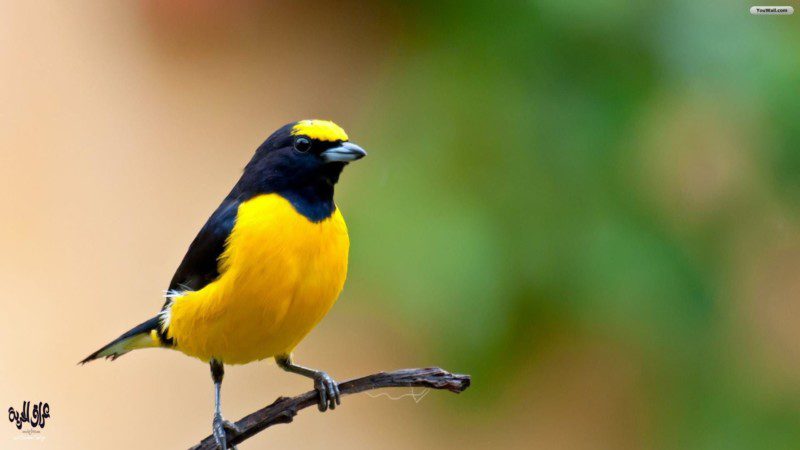 Lagi-lagi saya bermimpi, bahwa siapapun calon Mendikbud harus ditraining. Ya, ditraining untuk menghayati sebuah motto yang sejak dahulu kala telah melekat erat pada Kementeriannya. Ya, hanya sebuah motto :
TUT WURI HANDAYANI: MENYOKONG DARI BELAKANG
Ya, agar lahir kesadaran bahwa keberadaan kementerian ini adalah untuk mendukung, memfasilitasi, mensupport, memback-up dan membantu masyarakat mengembangkan pendidikan masa depannya sendiri.
Ya, agar kementerian ini tak terus-menerus kualat dengan jatidirinya sendiri
11. Kata-kata Mutiara Islam tentang Pendidikan Politik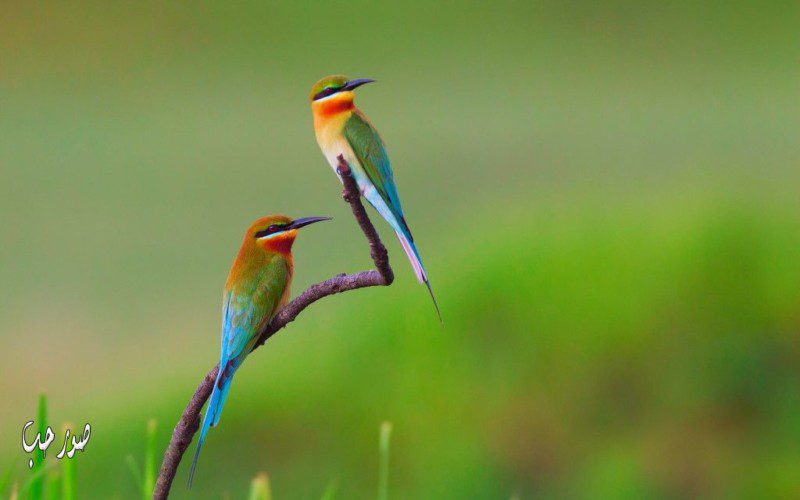 Entah kenapa, siapapun menterinya, para Mendikbud selalu mengharu-biru pendidikan bangsa ini. Mungkin maksudnya tulus untuk perbaiki pendidikan, atau sekadar untuk tancapkan monumen eksistensi.
Tampaknya para menteri itu lupa, bahwa jabatan menteri itu adalah jabatan politis, dan bukan kewenangannya mencampuri wilayah strategis. Pak Menteri, urusilah politik pendidikan, bukan strategi pendidikan.
Nah, bagi kita yang sadar bahwa pendidikan itu menentukan nasib bangsa, cukup sudah membiarkan politisi mempermainkan masa depan. Mari kita rumuskan arah pendidikan kita sendiri. Kita tak bodoh. REBUT !!!
12. Kata-kata Mutiara Islam tentang Aib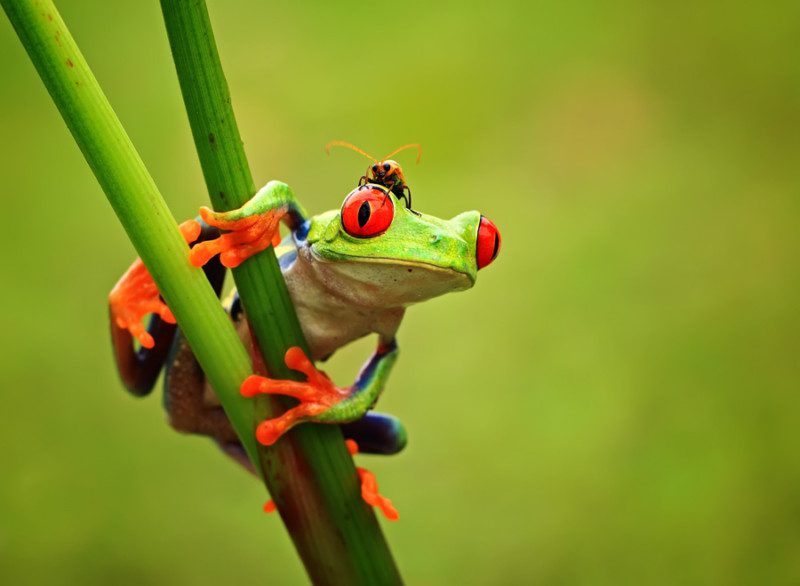 Sobat, memang luar biasa menyebalkan jika khilafmu menjadi bahan perbicangan di setiap sudut gosip. Seakan yang engkau perbuat adalah aib tanpa ampun, yang membuatmu tak berhak lagi atas masa depan.
Namun, sobat, mungkin itu karena dunia kadung berbaik sangka kepadamu. Mungkin karena engkau begitu hebat di mata manusia untuk memikul asa mereka. Mungkin karena wajahmu terlalu bersih untuk tercela.
Maka, sobat, berpikirlah seribu kali untuk bertindak aib. Karena boleh jadi setiap mata menatapmu untuk melangkah lurus wujudkan mimpi mereka. Ingatlah, dirimu dan ulahmu bukan hanya milikmu, tapi milik dunia
13. Kata-kata Mutiara Islam tantang di Negeri Kita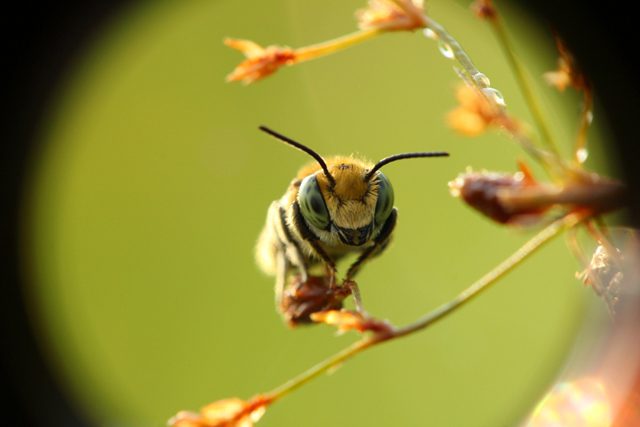 Sahabat sebangsa, seiman dan sekemanusiaan, saat ini saudara-saudara kita penuh tulus yang tergabung dalam Aila Indonesia sedang melakukan Uji Materiil KUHP Pasal 284, 285, 292 tentang Perzinaan, Perkosaan dan Perbuatan Cabul Sesama Jenis di Mahkamah Konstitusi Republik Indonesia.
Tak ada yang mereka harapkan kecuali Indonesia beradab yang terhindar dari kerusakan moral. Namun tantangan yang mereka hadapi tak sedikit, begitu frontal dan keji dari berbagai penjuru bumi.
Maka mari kita lambungkan do'a ke penjuru langit, agar Allah menangkan kebenaran, Ia tinggikan kemuliaan, ia hinakan kebejatan, dan Ia patahkan segala tipu daya kemunafikan, aamiin