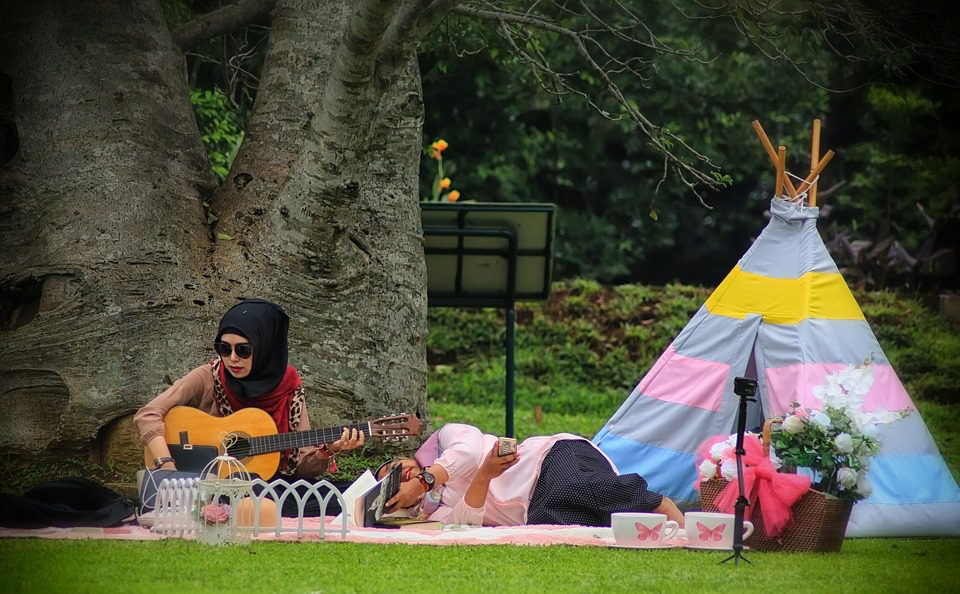 Bogor terkenal dengan beragam tempat outbound yang seru-seru. Hal ini tidak bisa lepas dari topologi dari Kota Bogor sendiri yang bergunung-gemunung. Makannya Kota Bogor kerap pula mendapat julukan sebagai kota outbond terbaik di Jawa Barat.
Paket outbond Bogor sendiri merupakan salah satu paket wisata yang cukup digemari belakangan ini. Kegemaran orang Jawa Barat akan wisata outbond membuat wisata outbond ini sangat digemari. Daya tarik utama pada wisata outbond ada pada panorama alam yang menyuguhkan keindahan.
Stress yang ada di otak akan hilang seketika setelah kita mengikuti kegiatan outbond. Sampai saat ini ada banyak outbond di Bogor yang layak untuk dicoba. Berikut ini kami rangkum 20 daftar tempat outbound di Bogor yang wajib dikunjungi:
Daftar Tempat Outbound di Bogor
1. Santa Monica 2 Resort: Outbond Dengan Luas Area 2 HA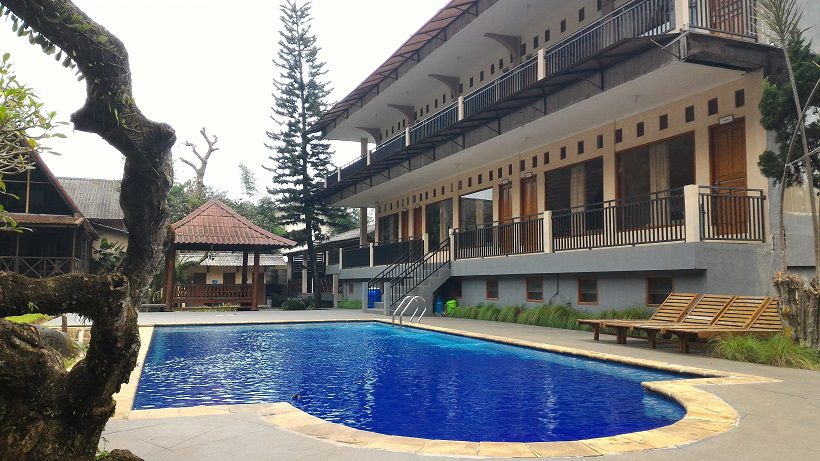 Daya tarik utama dari tempat outbond Santa Monica 2 ada pada luas wilayah outbond yang sangat luas. Luas wilayah outbond yang satu ini mencapai 2 ha.
Ada Gazebo disertai pemandangan menarik yang ada pada tempat outbond Santa Monica 2 Resort. Outbond di tempat ini mampu menampung 150 orang lebih. Dengan berkunjung ke tempat outbond Santa Monica 2 resort, kalian akan mendapatkan beberapa fasilitas. Berikut beberapa fasilitas yang tersedia di Santa Monica 2 Resort:
3 Meeting room dengan kapasitas 40, 50, dan 200 orang.
2 Ruangan di area resort berkapasitas 50 orang.
1 Ruangan di area hutan alam dengan kapasitas 150 orang.
1 ruangan di dalam hutan pinus.
Kolam renang.
Karaoke
Ranch berkuda
Cafe/lounge
Camping ground
Parking area.
2. Panjang Jiwo: Outbound Dengan Nuansa Kampung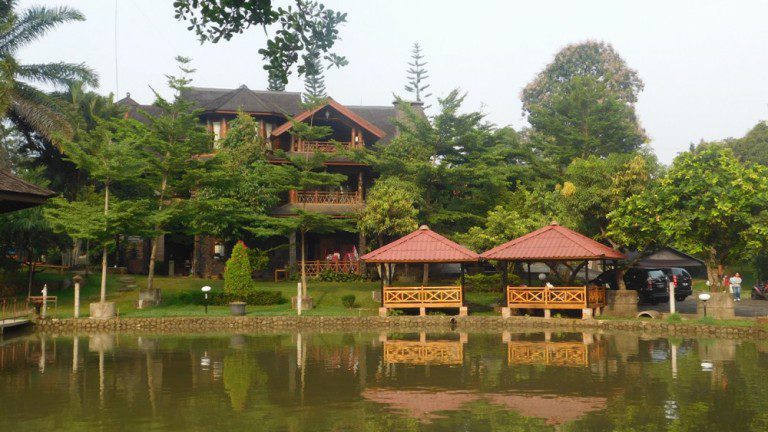 Outbod berikutnya di Bogor yang cukup banyak pengunjungnya yaitu Panjang Jiwo yang merupakan salah satu resort bernuansa kampung. Outbound ini lokasinya berada di Kawasan Resort Sentul Bogor tepatnya di Jl. Babakan Tumas No. 9 Desa Cikeas, Kecamatan Sukaraja- Bogor. Konsep dari resort ini memakai nuansa kampung.
Uniknya, outbound yang satu ini lokasinya tidak terlalu jauh dengan Curug Bidadari. Hanya beberapa menitan saja kalian bisa sampai ke tempat wisata ini. Berikut beberapa daya tarik yang ditawarkan oleh outbound Pajang Jiwo:
Terdapat paintball
Familly gathering dan outing
Lapangan tenis yang luas
Terdapat danau buatan dalam ukuran kecil
Pepohonan sekitar outbond yang cukup rindang
Gazebo yang berada di tengah-tengah danau buatan
3. Talaga Cikeas: Outbond dengan Nilai Plus Berupa Kolam Renang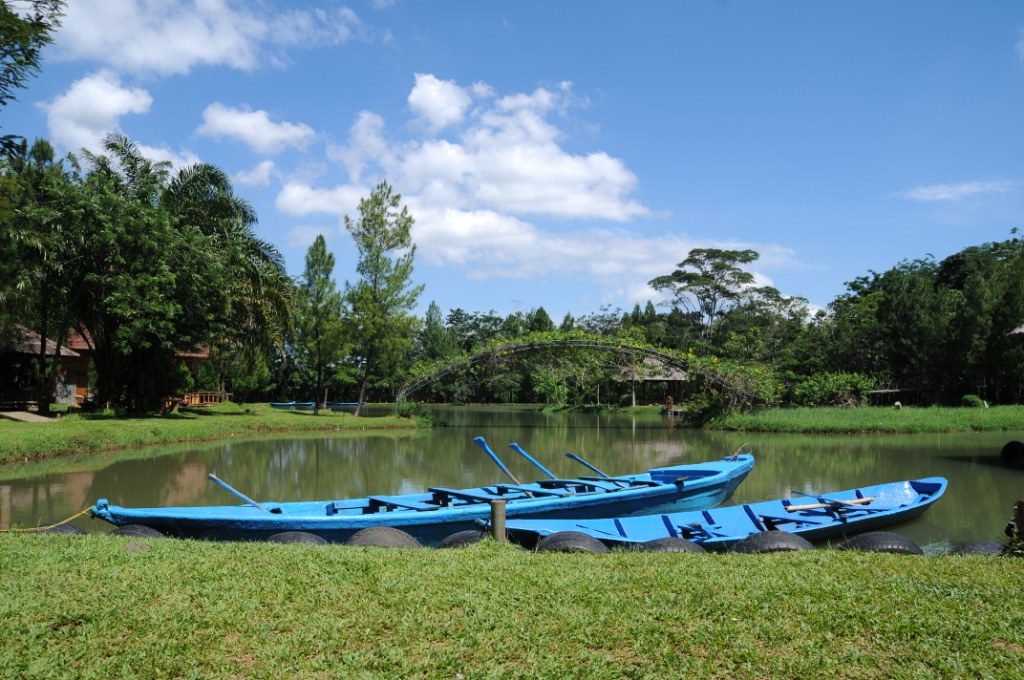 Daya tarik utama dari tempat outbond ini ada pada lingkungan sekitar telaga yang terdapat kolam renang. Kolam renang yang ada pada Talaga Cikeas bisa dinikmati sambil berenang sepuasnya.
Orang-orang yang berwisata ke Talaga Cikeas biasanya akan diikuti pula dengan aktivitas memancing. Di tempat ini memang ada banyak ikan yang tersedia. Berikut detail kelebihan dari Talaga Cikeas:
Terdapat area camping yang cukup eksotis.
Wisatawan bisa melakukan aktivitas berenang.
Aktivitas pancing-memancing
Terdapat villa yang luas untuk bersantai
Luas wilayah outbound mencapai 4,6 hektar
4. Mandalawangi Cibodas: Outbound Paling Indah di Kawasan Cibodas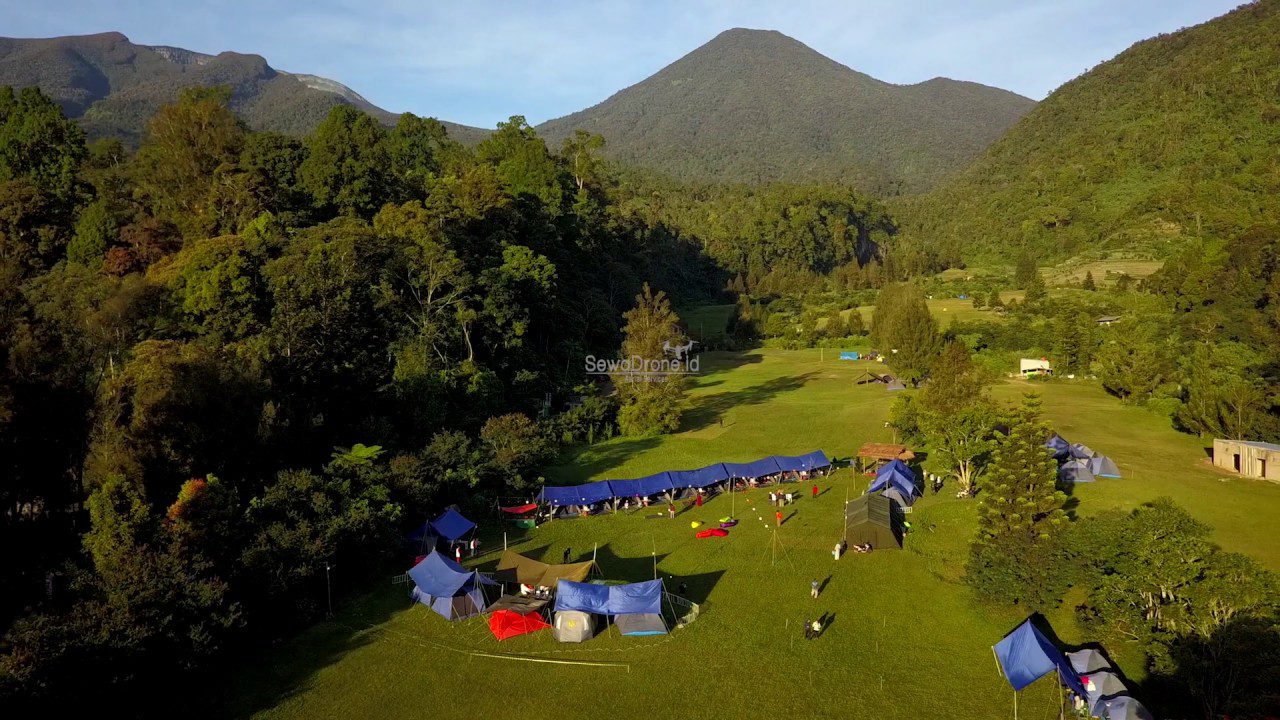 Daya tarik utama outbond yang satu ini ada pada keberadaan Air Terjun Cibodas yang sangat indah. Bahkan saking indahnya, di Instagram ada banyak foto-foto air terjun Cibodas muncul di media sosial.
Outbound Mandalawangi Cibodas memang lebih menekankan pada tema envireonmet. Itulah kenapa tema alam begitu banyak di eksplorasi di tempat wisata outbond yang satu ini. Berikut beberapa daya tarik yang ditawarkan oleh Mandalawangi Cibodas:
Terdapat danau alam Mandalawangi Cibodas.
Air Terjun Rawa Gede
Terdapat perahu dayung
Terdapat peralatan camping yang cukup lengkap
Terdapat mushola untuk beribadah
Tempat yang bisa dibilang cukup segar
Terdapat perahu dayung yang seru untuk dijelajahi.
5. The Higland Park: Tempat Outbond di Bogor yang Full Wifi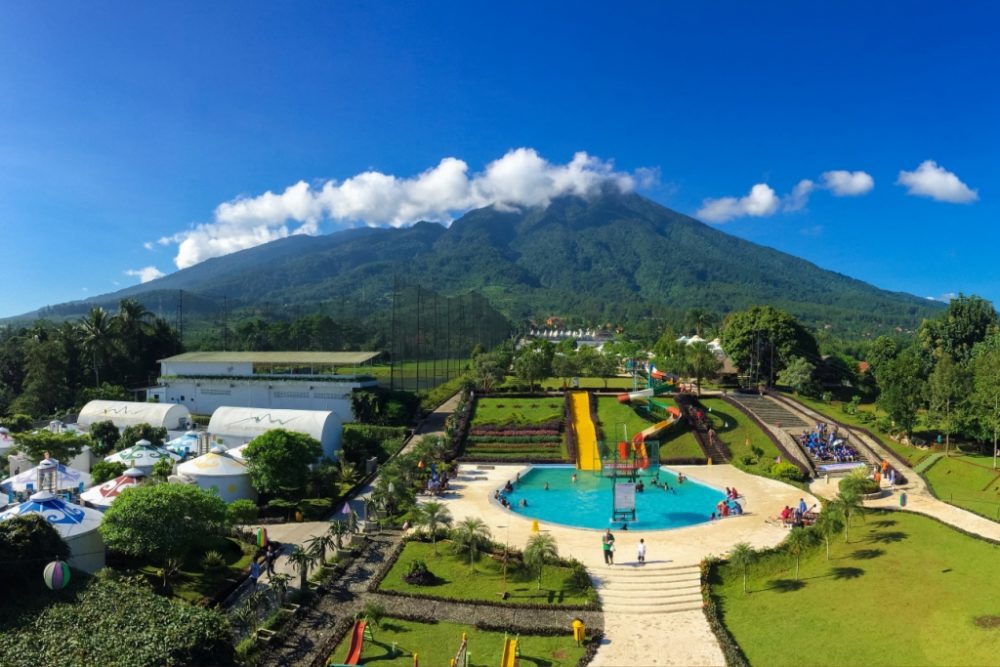 Kelebihan utama dari The Higland Park ada pada jaringan dan koneksinya yang cukup cepat. Wisatawan bisa sepuasnya outbond di tempat ini dengan tak meninggalkan updet di medsos karena akses wifinya yang bisa dibilang cepat.
The Higland Park dinahkodai oleh orang-orang yang sudah sangat profesional di bidang outbond. Semua SDM yang ada di tempat wisata ini sangat menguasai beragam permainan outbond dengan sangat baik. Berikut beberapa kelebihan dari The Highland Park Outbond yang perlu diketahui:
Tersedia jaringan wifi yang cukup kencang.
Memiliki lapangan golf yang cukup luas.
Kolam renang waterpark.
Konsep resort dibangun sangat klasik. Konsepnya bergaya seperti Mongolian.
6. Richei The Farmer: Outbond Dengan Kapasitas Paling Banyak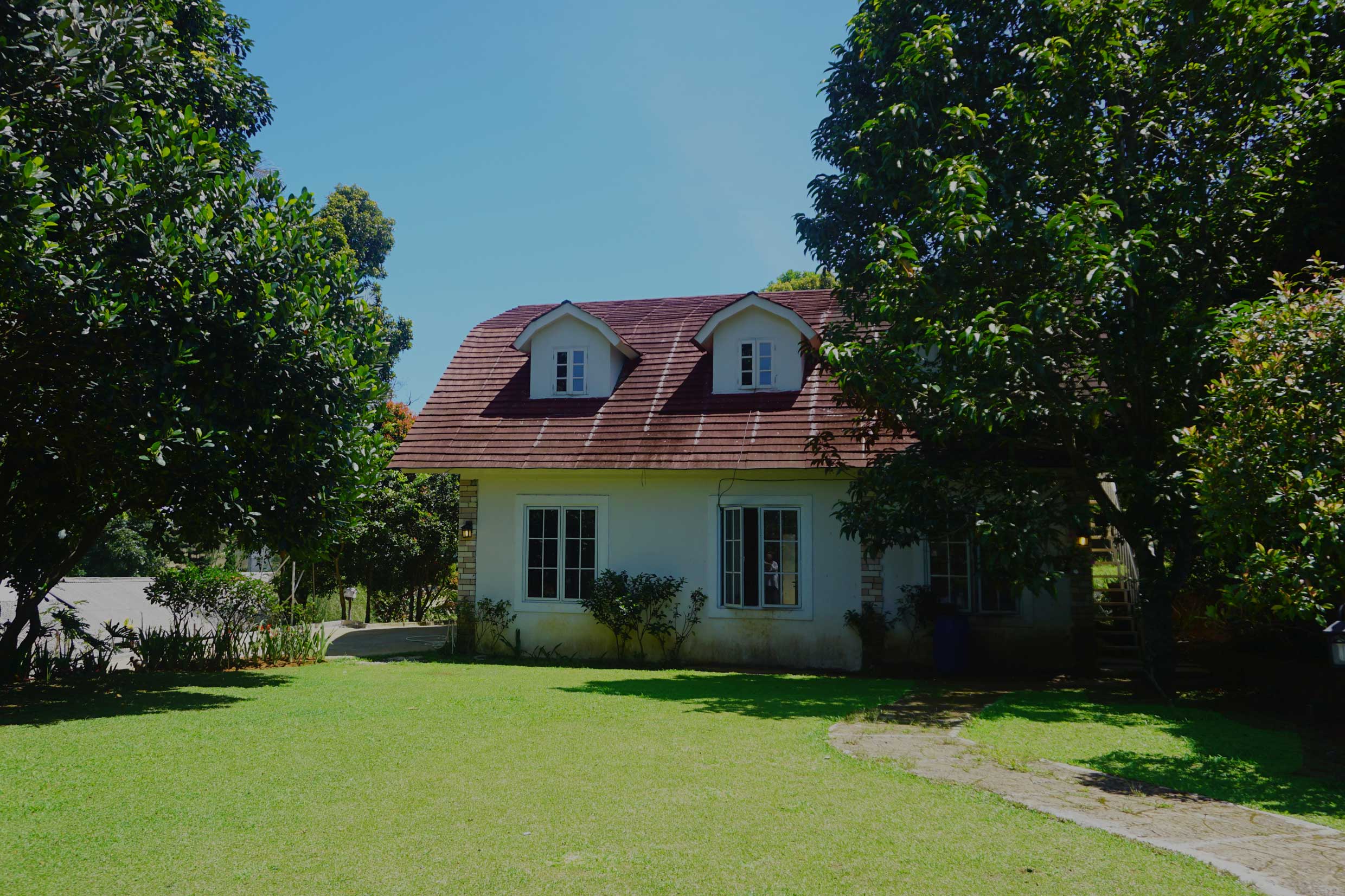 Richei The Farmer bisa dibilang sebagai salah satu penyedia outbound dengan kapasitas terbanyak. Hal itu bisa dilihat dari kunjungannya yang bisa menampung 300 wisatawan.
Selain itu ada juga 200 pax kunjungan yang menginap di Richie The Farmer.
Daya tarik utama dari Richei The Farmer outbond ini ada pada pemandangan Gunung Gede dan Gunung Salak yang begitu mengagumkan.
Saat kalian mengunjungi tempat wisata outbond ini, kalian akan menemukan banyak anak sapi, kambing, ayam dan binatang ternak lain yang lucu-lucu. Wisatawan bisa memberi makan hewan ternak itu. Berikut beberapa daya tarik dari tempat outbound Richie The Farmer:
Kapasitas tempat outbond yang sangat luas.
Pemandangan pegunungan di tempat wisata ini sangat menarik.
Tempat penginapan yang nyaman.
Harga outbound Riche The Farmer yang bisa dibilang cukup murah.
7. Bumi Tapos Resort: Tempat Outbound Dengan Kelebihan Paintball yang Sangat Seru
Bumi Tapos Resort mempunyai kelebihan yang sangat menarik dari segi fasilitas outbound yang tersedia. Berikut ada beberapa fasilitas outbound yang ada di Bumi Tapos Resort:
Cocok untuk kegiatan meeting.
Team building yang solid.
Rafting
Paintball
Wisata yang ramah anak
8. Rizen Kedaton: Outbound Dengan Panorama Hotel yang Sangat Mengasyikan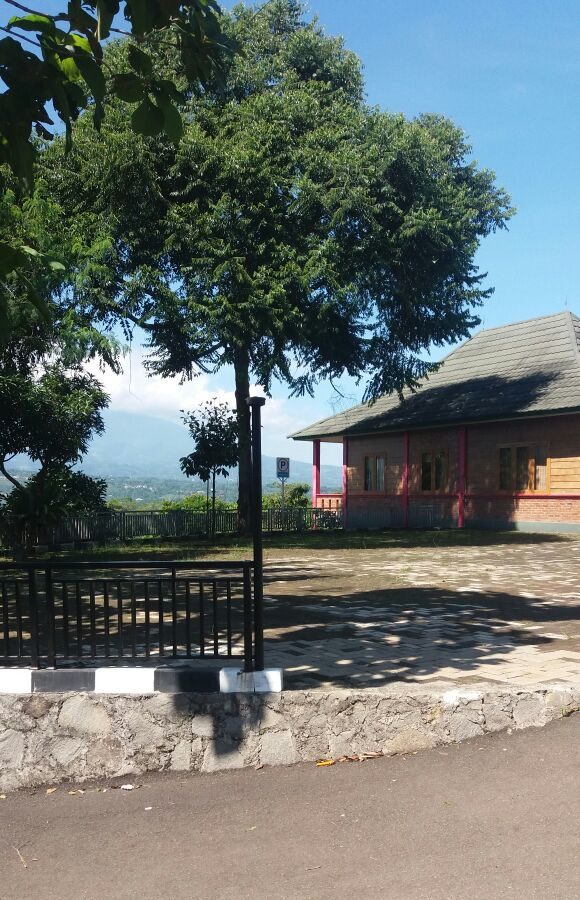 Daya tarik utama dari Rizen Kedaton ada pada panorama pegunungannya yang bisa dibilang cukup indah. Hal ini bisa dilihat dari desain unik dan elegan dari oubound Rizen Kedaton yang dibuat.
Fasilitas yang diberikan oleh Outbound Rizen Kedaton juga sangat banyak. Berikut beberapa daya tarik yang ada pada Rizen Kedaton:
Pemandangan alam Rizen Kedaton bisa dibilang sangat asri. Ada banyak pepohonan yang tumbuh subur di tempat ini.
Liburan menjadi lebih mengasyikan karena instruktur outbound yang sangat piawai.
Harga outbound di Rezen Kedaton bisa diakses dengan harga yang cukup terjangkau.
9. Villa Robinson: Tempat Outbound Dengan Pemandangan Curug Tujug Cilembar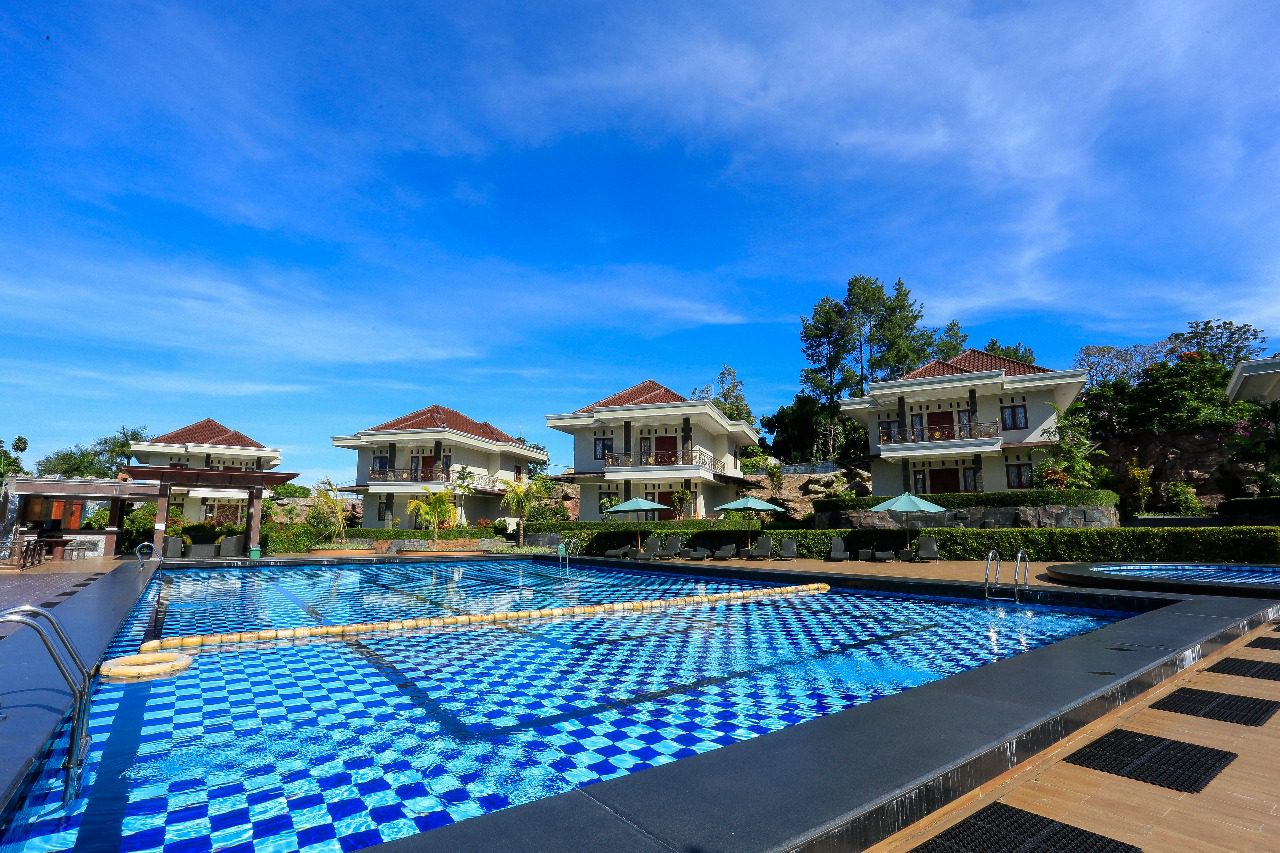 Daya tarik utama dari Villa Robinson ada pada fasilitas camping yang bisa dibilang cukup lengkap. Dengan berwisata ke tempat ini, kalian akan merasakan tidur yang dilengkapi dengan LCD TV, dapur bersih, dan fasilitas peralatan masak yang sangat komplit. Banyak orang maupun perusahaan atau sekolah mengadakan acara family gathering dan outbond di tempat ini.
10. Villa Bukit Pinus: Tempat Outbound Dengan Lokasi yang Tidak Jauh Dari Ibukota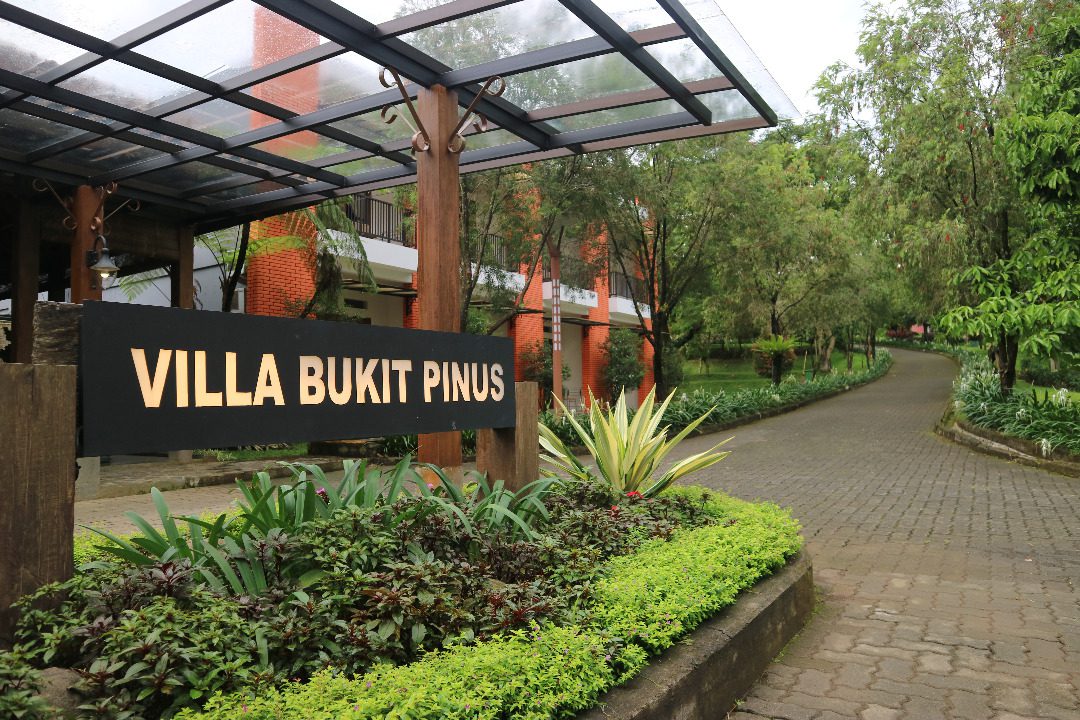 Kelebihan utama dari tempat outbound Villa Bukit Pinus ada pada lokasinya yang tidak terlalu jauh dari ibu kota. Untuk menuju ke tempat wisata ini kalian hanya membutuhkan waktu sekitar 2 jaman saja dari Jakarta.
11. Lembur Pancawati: Outbound di Bogor yang Sudah Sangat Lama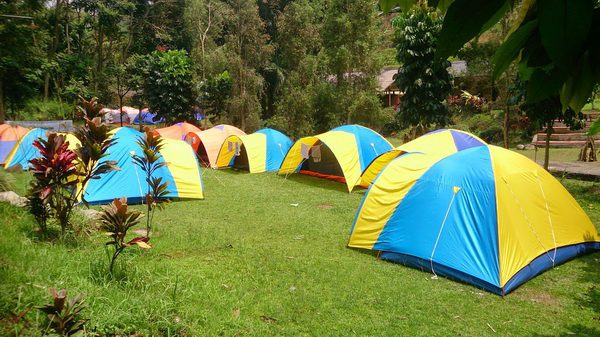 Jika kalian sedang mencari tempat outbound dengan usia yang sangat lama di Bogor maka jawabannya tentu saja Lembur Pancawati. Tempat outbound ini bahkan sudah berusia belasan tahun.
Tempat outbound Lembur Pancawati dibuka pada tahun 1999. Ketika itu tempat outbound ini menjadi tempat alternatif yang sangat bersih dan nyaman. Adapun pondok-pondok penginapan yang tersedia di Lembur Pancawati kebanyakan terbuat dari bahan-bahan yang bermuatan alam. Ada bamboo, ijuk, kayu, dan fasilitas lainnya pun ada.
12. Dewi Resort Pancawati: Tempat Outbound di Bogor Dengan Pemandangan Gunung Salak yang Menjulang Tinggi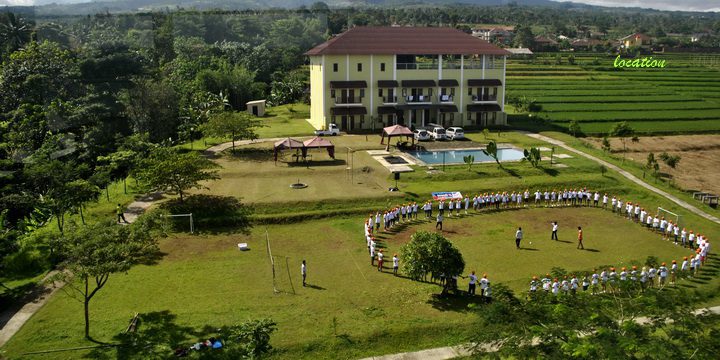 Siapa nih yang suka mendaki Gunung Salak? Apakah kalian termasuk yang suka melakukan pendakian ke Gunung Salak? Jika kalian suka mendaki ke Gunung Salak silahkan langsung kunjungi saja tempat wisata Dewi Resort Pancawati.
Lokasi tempat wisata ini sendiri tidak terlalu jauh dari exit tol Ciawi. Fasilitas yang disediakan di Dewi Resor Pancawati cukup lengkap. Berikut beberapa fasilitas yang tersedia:
Villa yang nyaman
Hotel yang nyaman
Pemandangan Gunung Salak
Dikelilingi oleh persawahan
Lapangan cukup luas
Beralaskan rumput sintetis
Mudah dilalui oleh kendaraan
13. The Village Pancawati: Lokasi Outbound yang Diapid Gunung Pangrango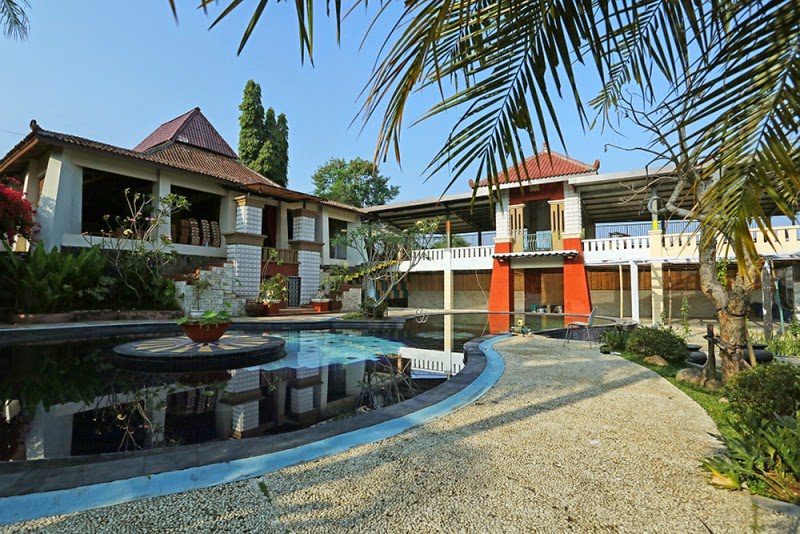 Daya tarik utama dari The Village Pancawati ada pada fasilitas outbound-nya yang sangat lengkap. Di tempat outbound ini kalian bakalan menemukan banyak permainan outbound seperti resort bungalow, hotel, villa, dan kamar dengan kapasitas double triple yang sangat lengkap.
Dengan kita outbound di The Village Pancawati, kita akan menjalankan outbound di tempat ini dengan kapasitas mencapai 300 orang lebih. Pokoknya tempat ini sangat menarik sekali untuk dikunjungi sebagai tempat outbound.
14. Villa Ratu Resort: Outbound Dengan Keberadaan Taman yang Sangat Luas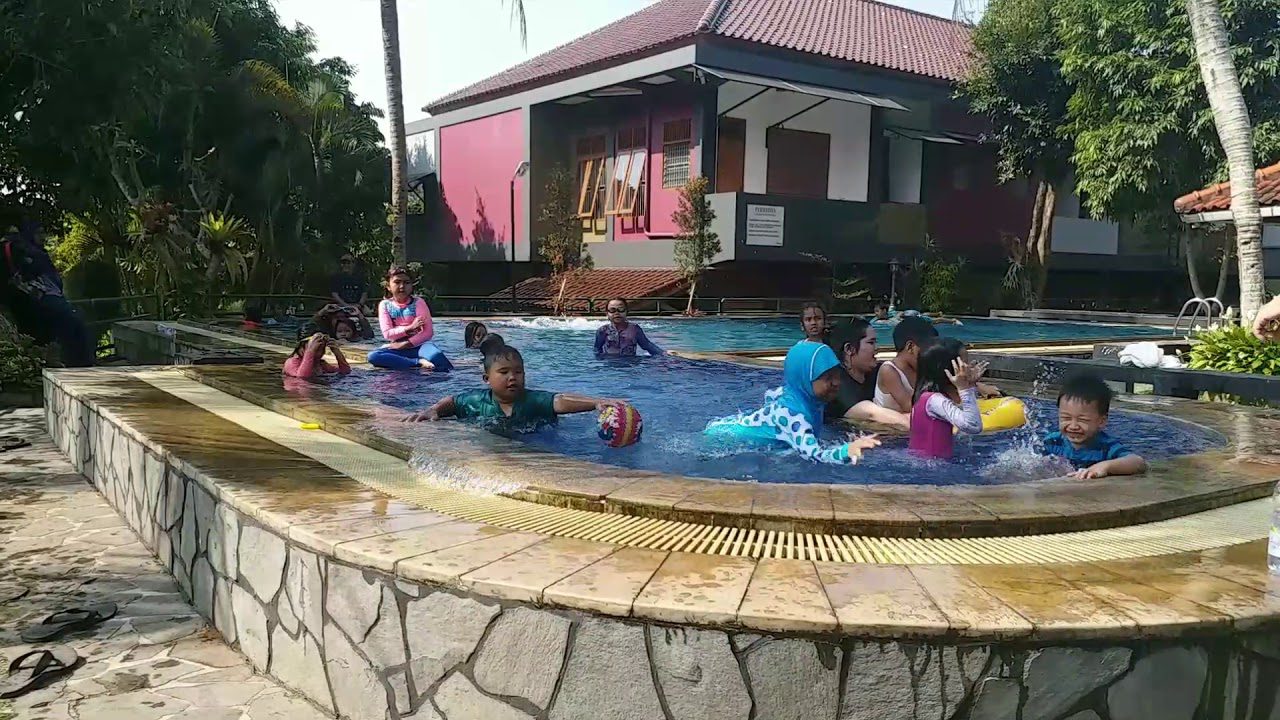 Daya tarik utama dari Villa Ratu Resort ada pada keberadaan taman yang begitu luas dan tertata dengan sangat rapi. Areal yang begitu luas membuat banyak orang datang ke tempat resort ini.
Villa Ratu Resort mampu menampung banyak orang. Dalam satu hari mampu menampung 500 orang untuk menginap di Villa Ratu Resort.
Daya tarik lainnya yang ada pada Villa Ratu Resort ada pada keberadaan kolam renang, flying fox, dan saung untuk tempat bersantai yang begitu menenangkan. Di tempat wisata Villa Ratu Resort juga ada area bermain bola voli hingga badminton yang tentunya membuat keseruan outbound di tempat ini begitu terasa maksimal. Berikut beberapa kelebihan dari Villa Ratu Resort:
Areal outbound yang luas. Jangkau wilayah outbound-nya mencapai 3 hektar.
Harga outbound di Villa Ratu Resort cukup terjangkau. Bahkan lebih murah jika dibandingkan dengan penyedia resort di tempat lain.
Villa Ratu Resort mempunyai instruktur yang sudah sangat berpengalaman.
Terdapat saung untuk bersantai.
Terdapat kebun sayur yang memanjakan mata.
15. Hotel Seruni: Tempat Outbound Dengan Bentuk Arsitektur Bali Tradisional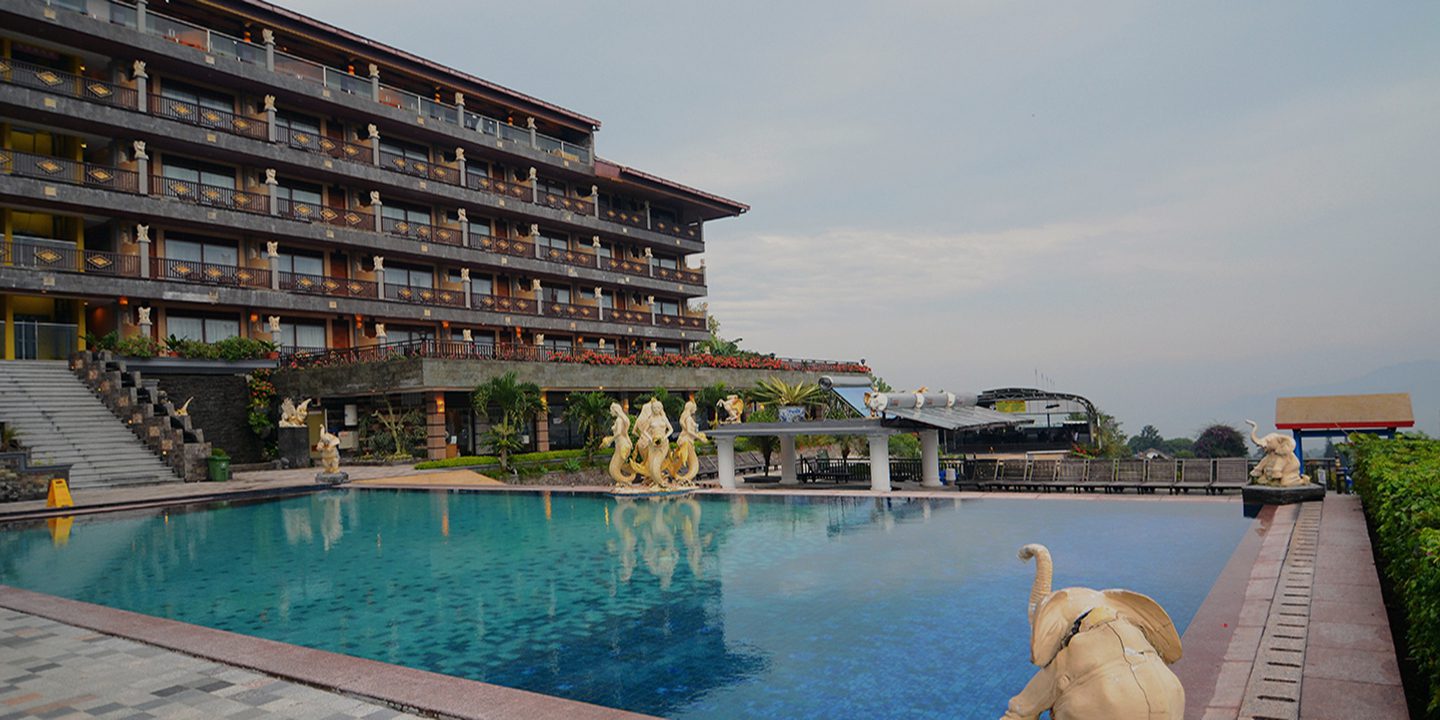 Siapa nih dari kalian yang pernah datang ke Bali? Salah satu dari kalian tentu saja pernah ke Bali kan ya?
Bagian paling memorable saat berkunjung ke Bali terlihat pada bentuk-bentuk rumah di Bali yang sangat unik. Nah ketika kalian datang ke tempat wisata Hotel Seruni, kalian akan mendapati tempat outbound yang sangat memukau karena bangunannya yang sangat khas berbentuk bangunan bali.
Tempat outbound Hotel Seruni ini berada di kawasan Puncak Bogor, lokasinya berada tak jauh dari pusat Kota Bogor. Saat kalian outbound di Hotel Seruni, kalian akan melihat pemandangan gunung dan rindangnya pepohonan yang memukau mata.
Wisata outbound Hotel Seruni termasuk yang paling banyak pengunjungnya. Di tempat wisata oubound Hotel Seruni hampir semua orang Jakarta datang ke tempat outbound ini. Berikut daya tarik yang ditawarkan tempat outbound Hotel Seruni:
Arsitektural tempat outbound Hotel Seruni yang mengadopsi gaya Bali.
Harga outbound Hotel Seruni cukup terjangkau.
Background pemandangan pegunungan yang memukau.
Udara sejuk khas puncak Bogor.
Memadukan arsitektur tradisional khas Bali dengan Sunda.
16. Outbound Desa Gumati: Outbound yang Mengadopsi Keselarasan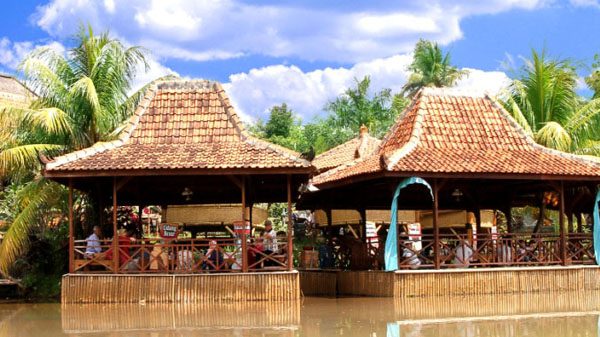 20 Daftar tempat outbound di Bogor berikutnya yaitu di Desa Gumati. Daya tarik dari outbound keren ini ada pada konsep outbound-nya yang mengadopsi kultur Jawa, Sunda, dan Bali secara bersamaan. Itu nilai lebihnya.
Kalian akan merasakan kesan yang begitu damai dan harmoni saat mencoba outbound di Desa Gumati. Akses ke tempat outbound yang satu ini juga bisa dibilang cukup mudah. Jaraknya hanya 15 menitan saja dari pintu Tol Sentul City.
17. Bumi Gumati: Nikmati Outbound di Bawah Bukit Sentul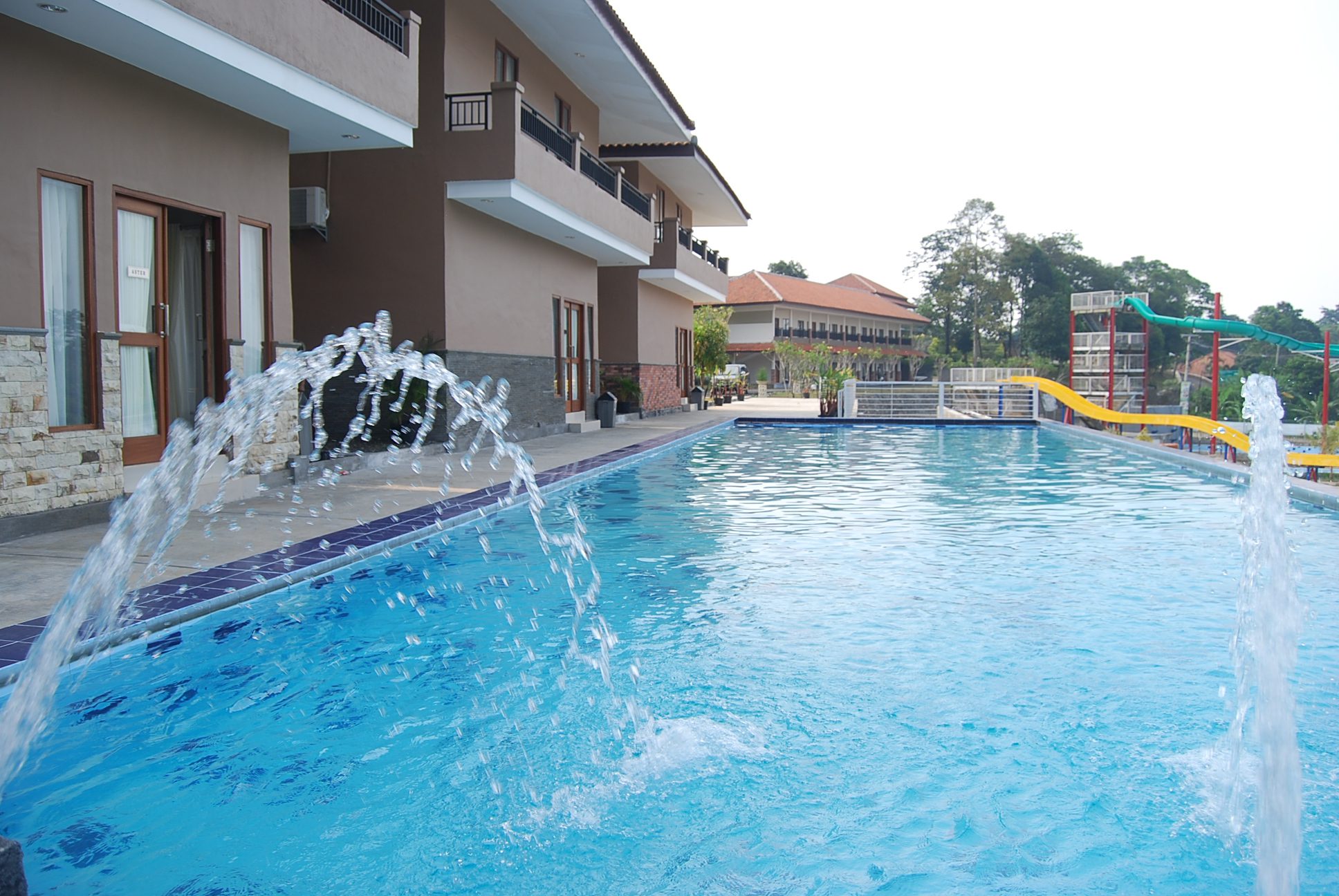 Siapa nih dari kalian yang belum tahu tempat outbound Bumi Gumati? Kami yakin kalian semua pernah ke Bumi Gumati untuk menikmati outbound menyenangkan di tempat wisata ini.
Orang-orang Jakarta biasanya memilih Bumi Gumati sebagai tempat outbound favorit. Hal ini lantaran Bumi Gumati hanya berjarak 30 menitan saja dari Jakarta. Di Bumi Gumati kita bisa mengikuti meeting, gathering, dan outbound dengan keseruan yang begitu maksimal.
18. Jambluwuk Resort Bogor: Tempat Wisata di Bogor Dengan Gaya Arsitektur Tradisional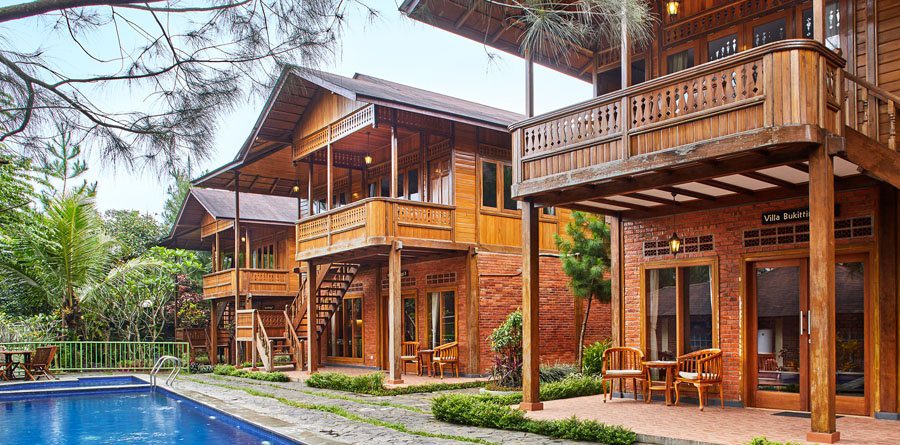 20 Daftar tempat outbound di Bogor yang tak kalah menariknya buat di kunjungi yaitu Jambluwuk resot Bogor. Kelebihan utama dari tempat outbound ini terletak pada pelayanannya yang mengutamakan harmoni.
Udara yang dirasakan di resort ini begitu sangat menyegarkan. Tempat outbound di Jambluwuk resort Bogor juga termasuk yang cukup menyegarkan karena ada kolam renang, outing, gathering, dan kegiatan outbound yang begitu menyenangkan.
19. Saung Dolken Resort Bogor: Resort Dengan Nuansa Kayu Alami Dolken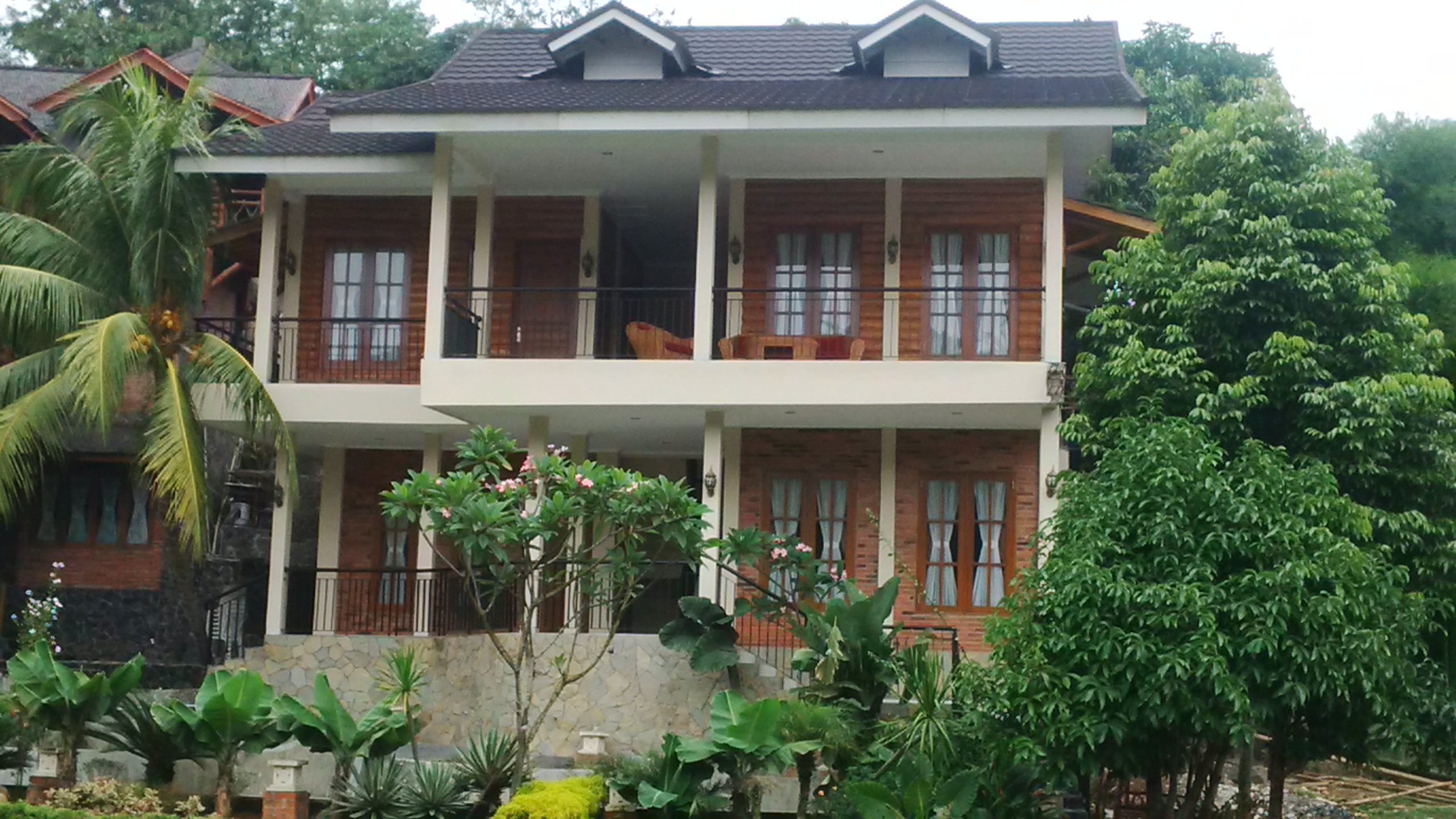 Kelebihan utama dari resort Saung Dolken Bogor ada pada bentuk rumahnya yang mengadopsi kayu alami Dolken. Akibatnya, udara di sekitar lokasi outbound di Saung Dolken Resort Bogor ini terasa begitu menyejukan.
Di tempat outbound Dolken Resort Bogor ini nantinya kalian akan merasakan kesejukan udara. Saat kita berada di tempat resort ini, ada percikan angin menyapu lembut ke arah wajahmu. Sehingga outbound di Saung Dolken Resort Bogor pun terasa lebih menyenangkan.
20. Cico Resort Bogor: Lokasi Outbound Dengan Pemandangan yang Indah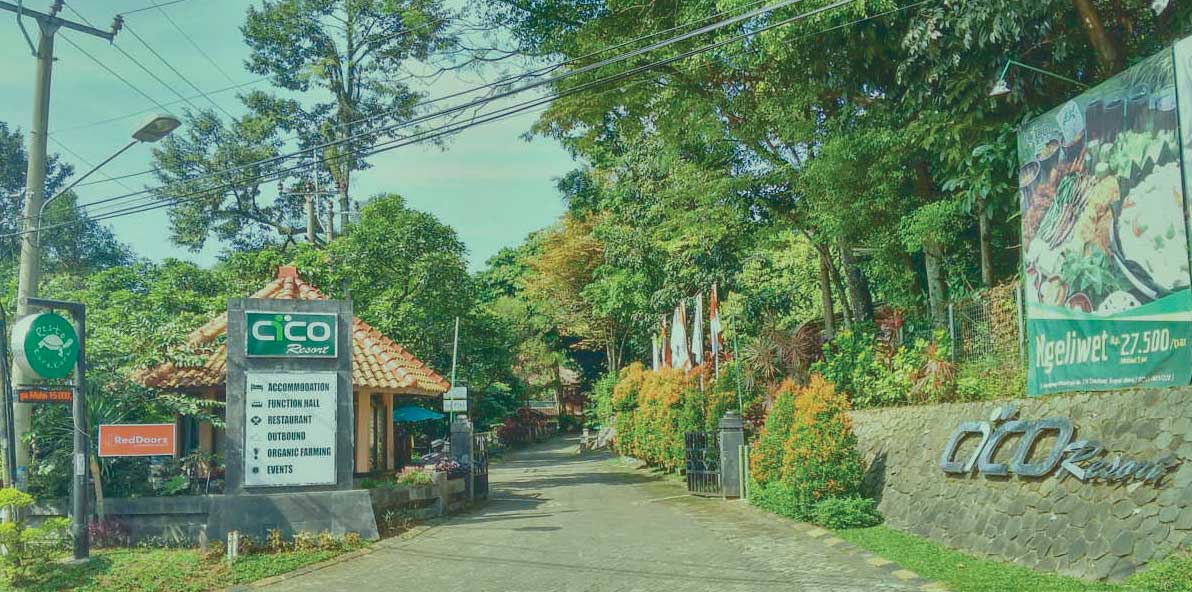 Lokasi outbound yang populer berikutnya di Bogor yaitu Cico Resort Bogor. Daya tarik utama dari resort ini ada pada pepohonan rindang di sekitar resort yang terasa nyegerin banget.
Wisatawan akan betah berlama-lama mengunjungi Cico Resort Bogor ini dengan nyaman. Lokasi Cico Resort Bogor ini juga sangat nyaman untuk mengisi liburan bersama keluarga, teman-teman, dan perusahaan yang lagi butuh refresing. Dijamin bakalan puas saat kalian memakai layanan Cico Resot Bogor ini. Nah itulah 20 daftar tempat outbound di Bogor yang wajib dikunjungi. Kira-kira kalian mau pilih yang mana nih?