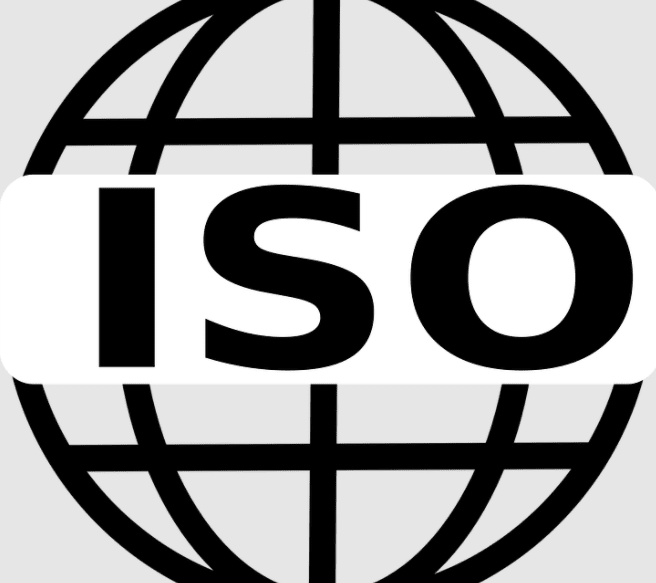 ISO merupakan singkatan dari International Organization Standardization, dalam Bahasa Indonesia berarti Organisasi Standar Internasional. Sederhananya, ISO merupakan sebuah standarisasi yang berlaku untuk keperluan internasional dalam era globalisasi seperti sekarang ini. Adapun ISO terbaru yang dijadikan acuan saat ini adalah ISO 17025:2017. Sebelum membahas mengenai sejarah pendirian ISO, mari simak terlebih dahulu mengenai definisi atau pengertian dari ISO di bawah ini.
Definisi ISO
Seperti yang telah dijelaskan sebelumnya, ISO merupakan singkatan dari International Organization Standardization. Badan ini merupakan badan non-pemerintahan yang memiliki anggota sebanyak 160 negara. ISO bertanggung jawab dalam standarisasi produk industri, baik makanan, otomotif, manufaktur dan berbagai jenis produk lainnya.
Standarisasi ini meliputi standar keamanan, kualitas, dan efisiensi produk tersebut secara keseluruhan. Memilih produk yang telah berstandar ISO menciptakan kenyamanan dan keamanan tersendiri bagi konsumen. Hal ini karena produk telah memenuhi standar ISO tersebut yang terbukti aman dan berkualitas.
Sejarah Pendirian ISO
Nah, setelah mengetahui definisi dari ISO, maka Anda juga perlu mengetahui fakta dari sejarah pendirian ISO. Dari struktur organisasi, ISO merupakan anak perusahaan dari UNSCC (United Nations Standard Coordinating Committe) dan ISA (International Federation of the National Standardizing Associations). Dari dua perusahaan inilah lahir badan standarisasi ISO.
Kemudian, ada 25 negara yang mengirim masing-masing delegasinya untuk hadir di Institute of Civil Engineers di London pada tahun 1946. Tujuan dari pengiriman delegasi ini yaitu untuk membentuk sebuah badan organisasi internasional yang dapat membuat standar industri internasional. Setahun kemudian, ISO didirikan pada tahun 1947 tepatnya pada tanggal 23 Februari.
Kantor pusat ISO berada di Swiss. Hingga saat ini, ISO telah berhasil membentuk standar internasional sebanyak 16.500 standar. Banyak negara di dunia yang telah menggunakan standar international ini, khususnya negara anggota ISO. Selain itu, terdapat juga produk ISO di Indonesia. Dengan adanya standar internasional ini, maka memudahkan perdangangan internasional di dunia.
Fungsi ISO
Selain beberapa fungsi umum yang telah dijelaskan sebelumnya, ISO juga memiliki fungsi-fungsi lain yang sangat bermanfaat bagi konsumen maupun perusahaan yang memiliki produk atau layanan berstandar ISO. Apa saja fungsi dari ISO? Mari simak penjelasannya berikut ini.
1. ISO sebagai alat untuk meningkatkan Good Will perusahaan
Apa itu good will perusahaan? Dalam dunia bisnis, good will berarti sebuah image yang baik dan sebuah perusahaan harus menjaga image tersebut. Hal ini bertujuan agar perusahaan lain maupun konsumen memiliki pandangan yang baik terhadap produk atau layanan dari perusahaan tersebut.
Oleh karena itu, dengan memiliki ISO dapat meningkatkan good will dari produk atau layanan dari perusahaan tersebut. Secara general, ISO juga dapat meningkatkan citra yang baik terhadap perusahaan. Dengan demikian, ISO memiliki fungsi yang baik untuk perusahaan maupun konsumen.
2. Meminimalisir adanya pemborosan
Menjalankan sebuah bisnis atau memiliki sebuah perusahaan tentu pasti akan mengalami sebuah masalah. Baik itu masalah dalam hal produksi maupun dalam hal pelayanannya. Jika hal seperti ini terjadi, maka sebagai pemilik perusahaan Anda harus melakukan langkah-langkah pencegahan untuk meminimalisir masalah dan pemborosan.
Nah, dengan demikian, jika sebuah produk memiliki standar ISO, maka akan dapat dengan mudah menemukan solusi dari masalah tersebut. Anda hanya perlu mengikuti standar ISO yang telah ditetapkan untuk mengatasi masalah pada produk atau pelayanan yang diberikan kepada konsumen.
3. Menambah kredibilitas dari perusahaan
Fungsi lain dari ISO yaitu menambah kredibilitas dari perusahaan. Hal ini karena ISO merupakan standar yang telah terbukti menjaga keamaan dan kualitas dari produk yang berstandar ISO. Oleh karena itu, ISO dapat meningkatkan kredibilitas dari suatu perusahaan.
Nah, itulah penjelasan mengenai sejarah pendirian ISO dan juga definisi serta fungsi dari ISO. Semoga penjelasan di atas dapat bermanfaat, ya.