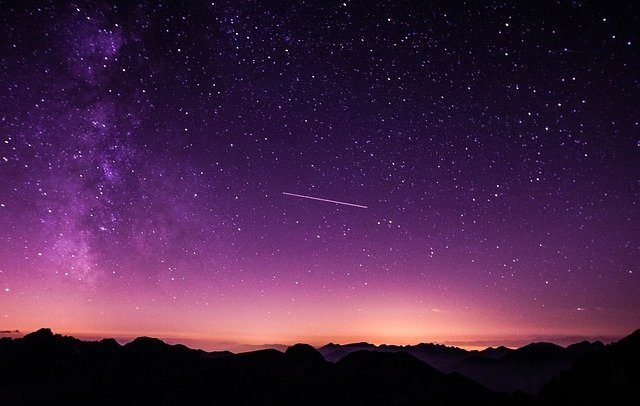 Sebuah "Sinyal Menarik" terdeteksi dari Proxima Centauri (Gambar: Pixabay/Free Photos)
Para astronom yang mencari sinyal radio dari kehidupan luar angkasa mendeteksi sebuah sinyal menarik yang datang dari bintang Proxima Centauri. Sebuah bintang berjarak 4,2 juta tahun dari matahari.
Melansir dari halaman Science Alert (25 Desember 2020), sinyal ini berada dalam jangkauan gelombang sinyal sempit berkekuatan 980 MHz. Sinyal ini terdeteksi di fasilitas The Thelescope Parkes di Australia.
Menurut para peneliti, sinyal ini terdeteksi pada bulan April dan Mei 2019. Namun kabarnya menurut harian The Guardian, peneliti tengah menyiapkan makalah untuk mengeksplorasi sinyal tersebut.
"Sinyal Menarik" dari Proxima Centauri
Perburuan sinyal tanda kehidupan di alam semesta ini sebetulnya sudah ada sejak tahun 1977. Ketika itu teleskop SETI di Ohio State University mendeteksi sebuah sinyal radio selama 72 detik yang berasal dari konstelasi bintang Sagitarius.
Sinyal yang terkenal dengan nama "Sinyal Wow!" tersebut menjadi sinyal pertama dari angkasa luar. Para peneliti sampai sekarang masih berdebat tentang dari mana asal usul sinyal tersebut, apakah dari sinyal radio, komet atau bintang tertentu.
Kenyataannya sinyal tersebut menjadi satu-satunya sinyal yang terdeteksi dari alam semesta. Hingga pada akhirnya sinyal menarik dari luar angkasa lainnya terdeteksi pada pertengahan tahun 2019 tepatnya pada Proxima Centauri.
Sinyal tersebut terdeteksi oleh Teleskop Parkes yang merupakan bagian dari Breakthorugh Listen Project. Teleskop berharga $100 juta dollar itu sebetulnya memiliki fungsi untuk menangkap sumber alam di tata surya maupun radio matahari. Ini dikarenakan dalam sistem tata surya banyak mengandung sinyal radio yang memantul.
"Itu adalah sinyal paling menarik yang kami temukan dalam Breakthorugh Listen Project, karena kami belum pernah mendapatkan sinyal yang melewati banyak filter kami ini sebelumnya," kata Sofia Sheikh, peneliti dari Penn State University yang terlibat dalam proyek ini.
Proxima Centauri sendiri adalah salah satu bintang terdekat dengan matahari. Kabarnya menurut berbagai penelitian, bintang ini memiliki beberapa planet yang mengorbit baik yang berbatu maupun yang mengandung gas.
Namun meski begitu peneliti masih bertanya-tanya sinyal apakah yang terdeteksi belakangan tersebut. Halaman The Guardian menyebut bisa saja sinyal menarik tersebut merupakan sebuah komet atau awan hidrogen.Hal ini serupa dengan perdebatan mengenai asal usul "Sinyal Wow".
Benarkah dari Alien?
Selain itu masih ada satu tantangan lagi yang harus dipecahkan para peneliti, yaitu bagaimana para alien berkomunikasi. Tidak ada satupun yang tahu mengenai bagaimana mereka berkomunikasi sejauh ini dan tidak adanya fakta ilmiah yang mendukung hipotesis ini.
Namun penjelasan mengenai keberadaan alien memang menarik meskipun sejauh ini tidak ada fakta ilmiah yang mendukung. Ini dikarenakan sinyal alam semeseta tersebut masih menyimpan banyak misteri.
Wajar apabila sebagian orang lalu tertarik untuk menghubungkannya dengan alien atau kemungkinan peradaban lain di luar angkasa. Nampaknya sinyal menarik yang baru-baru ini terdeteksi juga akan nampak sama dengan "Sinyal Wow" yang lebih dulu diperdebatkan.
Sumber:
Science Alert
The Guardian