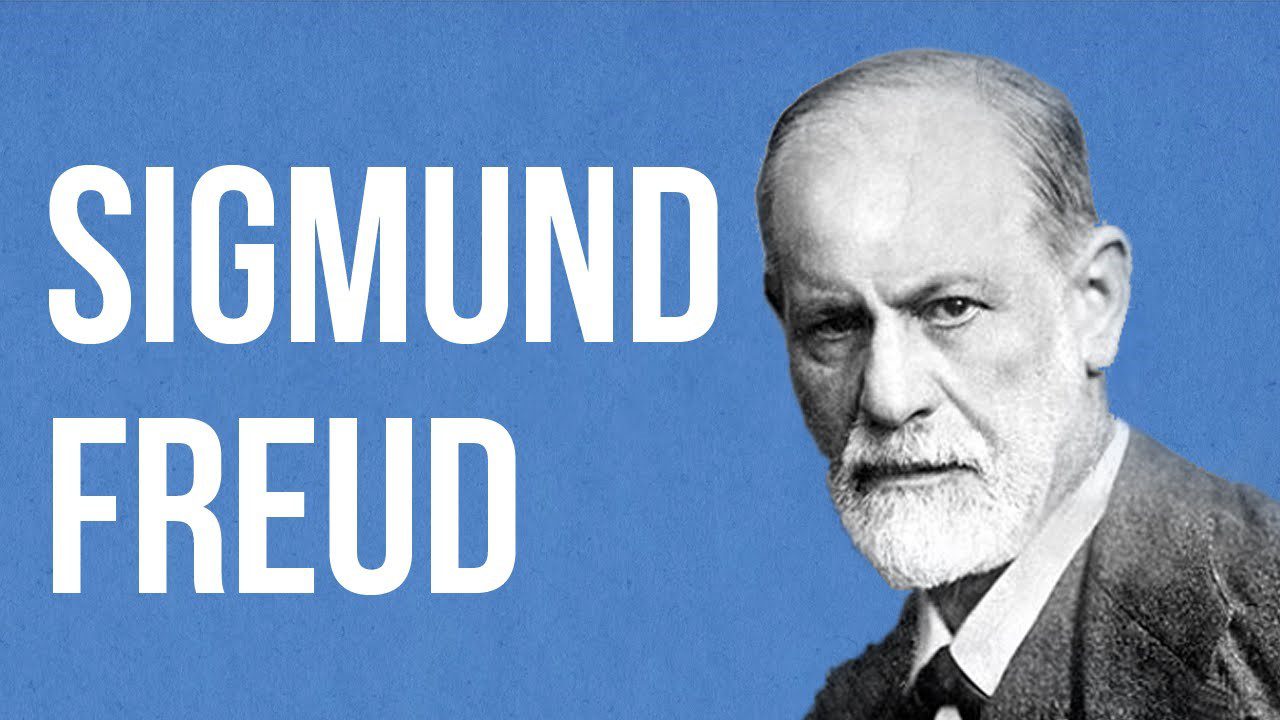 "Religion would thus be the universal obsessional neurosis of humanity."
Freud, The Future of an Illusion[1]
Lahir pada 1856 di Kota Freiberg, konon masa kecilnya senang membaca Injil. Melalui renungan-renungannya di bidang psikologi, namanya mulai dikenal sejak ia mulai mengkritik sisi-sisi keburukan manusia. Freud masa muda tergolong seorang yang pemberani, serta pemikiran Sigmund Freud yang tajam.
Salah satu kritikannya yang fenomenal adalah orang-orang yang mengaku beragama. Bagi Freud, orang yang fanatik terhadap agama seperti pasien di rumah sakit jiwa. Seseorang yang beragama seperti menghadirkan sendiri apa-apa yang menurutnya bisa menjadi pemuas bagi dirinya. Lewat pemikirannya, Freud menganalogikan pokok-pokok bahasannya mengenai agama ke beberapa sub bab seperti agama sebagai ilusi, neurosis. Agama sebagai konflik.dan seks sebagai dorongan dalam beragama.
Pemikiran Sigmund Freud antara Agama, Ilusi dan Neurosis
Pandangan Freud menjelaskan bahwa orang yang beragama tidak ubahnya seperti pasien rumah sakit jiwa. Sebab, menurut Freud manusia sering mengada-ada sesuatu yang tidak ada. Bagi Freud, sesuatu kebenaran hanya bisa diuji dengan ilmu pengetahuan.
Beranjak dari pemaparan di atas, Freud beranggapan bahwa orang yang beragama hanya memainkan ilusinya semata. Sesuatu yang diada-adakan dan dibuat sendiri. Seperti halnya syurga ada untuk agamanya sendiri, neraka pun demikian.
Namun anggapan Freud di atas ternyata kurang tepat, sebab Freud hanya mengambil sampel orang-orang beragama yang minim pengetahuan. Alhasil, tidak ada keseimbangan antara kehidupan dunia maupun akhiratnya. Hal ini pulalah yang menjadi kelemahan mendasar dari asumsi Freud. Di agama Islam sendiri, landasan beragama terletak pada ketauhidan, artinya semuanya tidak bisa dipisahkan. Ilmu pengetahuan tidak bisa terpisah dengan ilmu agama pun begitu sebaliknya.
Hal ini juga diperkuat dengan data dari narasumber yang telah penulis sebut di atas. Bahwa Mugiharjo selaku muallaf, ia tidak sama sekali memainkan ilusi. Menangis saat mendengar azan adalah reaksi refleks tanpa disengaja dan tanpa direncanakan. Hal ini menyimpulkan bahwa agama ada dari sesuatu yang ada pula.
Data selanjutnya juga membantah Pemikiran Sigmund Freud bahwa beragama bisa menyebabkan sakit jiwa. Justru, dari pengalaman narasumber, "sakit jiwa" yang diderita oleh Mugiharjo membaik dan pulih. Bahkan, Mugiharjo juga mempunyai penyakit serius dan agamalah yang menjadi obat pertama kali.
Freud terlalu dini mengambil keputusan sehingga teori yang diciptakan terkesan terburu-buru dan menggeneralisir. Freud lupa bahwa di samping orang yang mungkin tidak waras, di luar sana ada orang yang waras sebab ia memiliki agama.
Data dari wawancara Mugiharjo juga membantah bahwa agama merupakan sumber tekanan, pembatasan dan penindasan. Mugiharjo di dalam perjalanan hidupnya justru menjadikan ibadah sebagai cara untuk memuaskan perasaan. Sebuah jalan untuk menuju tujuan bernama ketentraman.
Konflik dan Agama
Sebagaimana kisahnya, pemikiran Sigmund Freud juga memandang agama sarat konflik. Baginya, Freud merasa aneh manakala ia melihat orang berperang atas nama Tuhan. Para jamaah melukai dirinya sendiri, hingga ada yang melakukan sesuatu yang tidak masuk akal.
Bagi Freud, hal tersebut bukanlah sesuatu yang membawa kebebasan. Manusia seperti menjadi sesuatu yang diatur-atur tanpa kebebasan sama sekali. Freud juga beranggapan bahwa banyak manusia yang irasional karena terlahir dari agama. Bagi Freud, agama adalah penghambat, jalan penerang satu-satunya adalah ilmu pengetahuan.
Lagi-lagi, Freud kurang mempertimbangkan aspek yang lebih luas dalam perumusan teorinya. Dalam sesi wawancara bersama Mugiharjo, beliau menjelaskan bahwa agama adalah satu-satunya alat untuk mewujudkan perdamaian. Bahkan, pada intinya, semua ajaran agama adalah mengkampanyekan tentang perdamaian.
Bagi Mugiharjo, Akidah dalam ranah sebagai orang beragama justru memberikan identitas penjelas sejelas-jelasnya. Pasalnya, jika seseorang sudah beragama, sudah barang tentu ia yakin dengan agama yang dianutnya. Oleh sebab itu, apapun hal-hal dalam agama yang bukan termasuk dalam bagiannya, ia hanya sebagai bagian dari dimensi sosial saja.
Pernyataan ini menjadi kritik nyata bagi Freud yang mengatakan bahwa agama sebagai penekan, sumber konflik dan lain sebagainya. Justru sebaliknya, beragama menjadikan seseorang mempunyai identitas kuat tentang bagaimana sikap dan perilaku yang seharusnya dilakukan.
Bisa diambil contoh dalam kasus ucapan selamat Natal. Orang yang beragama dan mengamalkan agamanya, tentu ucapan Natal bukanlah sesuatu yang harus dipersulit cara penyelesaiannya. Terlebih, bagi mereka yang memiliki ilmu pengetahuan. Kesadaran akan perbedaan yang memang dari sananya berbeda sudah terbentuk sejak awal wawasan muncul. Oleh sebab itu, tidak heran jika di Indonesia, isu ucapan Natal itu sendiri pamornya semakin menurun. Masyarakat sudah menjadi dewasa dan jenuh dengan pengulangan-pengulangan informasi yang sebenarnya tidak banyak membawa perubahan.
Hal di atas juga menentang bagaimana pandangan Freud tentang agama. Bagaimanapun juga, beragama itu luas, tidak bisa diambil beberapa sampel semata.
KESIMPULAN
Kesimpulan yang dapat diambil, pemahaman agama hanya bisa tercapai jika individu-individu memperdalam penghayatan dalam beragama. Semakin dalam penghayatan dalam beragama, semakin ia memandang agama sebagai kebutuhan hidup.
[1] Ed. James Strachey with Anna Freud, The Future of an Illusion, in The Standart Edition of the Complete Psychological Work of Sigmund Freud, (London: Hongarth Press, 1961), hal. 21: 43.