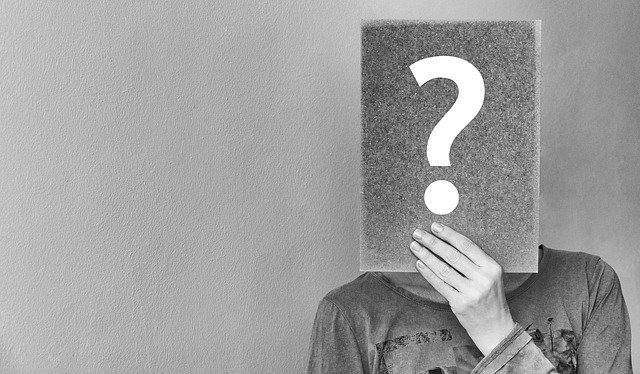 Pandemi Covid-19 Membuat Kita Tidak Bisa Memprediksi Informasi dengan Benar (Gambar: Pixabay/Anemon123)
Sudah hampir setahun pandemi Covid-19 melanda dunia. Saat ini pula jenis pandemi lain bermunculan, seperti pandemi informasi atau infodemik. Studi terbaru menunjukkan bahwa pandemi Covid-19 membuat manusia saat ini tidak bisa memprediksi informasi yang benar.
Menurut penelitian ini, kecenderungan untuk mempercayai bahwa kita lebih cerdas ketimbang yang lain adalah salah satu alasan mengapa hal ini bisa terjadi. Kenyataannya semua orang rentan terhadap kesalahan berpikir menurut Ilmuwan.
Penelitian ini tertuang dalam jurnal berjudul "The Presumed Influence of Digital Information: Examining US Public's Support for Governmental Restrictions versus Corrective Action in The Covid-19 Pandemic". Penulis utama penelitian ini adalah Yang Cheng seorang peneliti komunikasi dari North Carolina State University, seperti yang dikutip dari Science Alert (12 Desember 2020).
Pandemi Covid-19 Membuat Kita Tidak Bisa Memprediksi Informasi dengan Benar: Penjelasan
Penelitian ini didasari pada sebuah kenyataan bahwa Covid-19 membuat pendapat masyarakat terbelah. Baik mengenai pandemi maupun mengenai penyebaran virusnya ditambah dengan informasi bermuatan hoax adalah kombinasi yang mematikan dalam hal tersebut. Itu belum termasuk falsifikasi dan kesenjangan informasi yang terjadi.
Masalah utamanya adalah kombinasi tersebut mengancam pemahaman masyarakat. Bahkan ada beberapa dari masyarakat bahwa pandemi Covid-19 tidak lebih dari sekedar hoax.
Padahal korban sudah banyak yang berjatuhan baik yang terinfeksi maupun meninggal dunia. Bahkan di beberapa negara Eropa dan Asia tengah menghadapi gelombang kedua dan ketiga pandemi saat ini.
Yang Cheng dan koleganya Yunjuan Luo dari South China University of Technology melakukan survey dengan melibatkan 1.793 responden dalam penelitian ini.
Hasilnya peneliti menemukan bahwa ada kecenderungan masyarakat bahwa kita sebagai manusia lebih percaya akan kecerdasan kita sendiri ketimbang orang lain. Hal ini adalah alasan mengapa informasi yang salah sulit untuk dihentikan, alih-alih menyerap informasi dengan benar.
Yang Cheng menambahkan bahwa dorongan ketakutan, kekhawatiran, atau emosi negatif lainnya dapat "memfasilitasi" pencarian informasi yang lalu dapat mempengaruhi komunikator. Hal inilah yang mempengaruhi komunikator untuk memilih pesan bermuatan emosional tersebut ketimbang informasi yang benar. Hal ini lalu dilakukan komunikator ketika menyampaikan pesan kepada yang lainnya.
"Satu hal yang paling sulit dipikirkan adalah kenaikan sejumlah ketakutan di masyarakat," ujar Holley Wilkin dari Georgia State University, yang tidak terlibat dalam penelitian ini. "Anda ingin mereka menangani pandemi dengan serius. Tetapi anda tidak ingin berlebihan sehingga mereka berpikir 'tolong, itu tidak akan pernah terjadi," cetusnya.
Solusi atas Misinformasi
Peneliti di bidang komunikasi saat ini lebih menyarankan penggunaan pesan maupun komunikasi dengan strategi memotivasi. Hal ini dinilai lebih membantu untuk memahami orang lebih baik. Penggunaan empati, kesabaran dan menghormati orang juga membantu dalam hal ini
Namun menurut Wilkin, ada masalah lain yaitu media yang menurutnya juga berperan dalam masalah tersebut. "Jika sebuah outlet media memberikan suara kepada para ahli dan penentangnya di waktu bersamaan, Apakah itu terkait perubahan iklim atau Covid-19, itu sama saja (media) menyampaikan pesan bahwa 'ini adalah hal yang bisa diperdebatkan'. Padahal kenyataanya bahkan tidak sama sekali," tambah Wilkin.
Masalah lain yang harus dipecahkan adalah tidak semua orang mendapatkan literasi media dengan baik. Artinya dibutuhkan langkah-langkah penanganan misinformasi dari tingkat ilmu data, regulasi dan politik.
Kabar baiknya adalah kesadaran orang dalam mendeteksi pesan yang salah memiliki peranan penting menurut penelitian Cheng dan Luo. Mereka menemukan bahwa semakin orang menyadari kesalahan informasi yang mereka sebarkan, maka semakin besar mereka mendukung regulasi (informasi) yang ada.
Sumber:
Science Alert
Emerald Journal