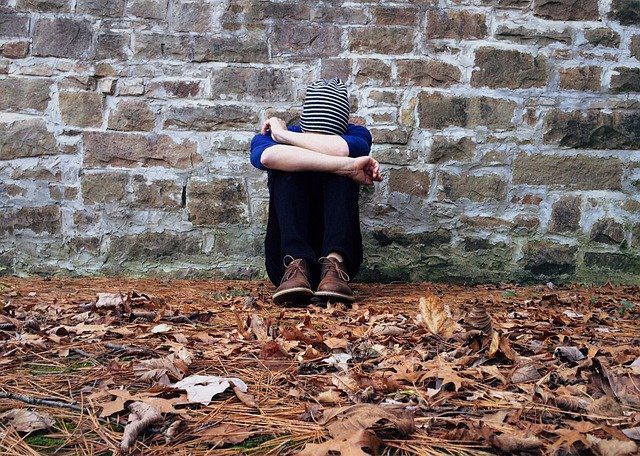 Anda Merasa Kesepian? Begini Isi Otak Anda dan Efek Sampingnya (Gambar: Pixabay/Wokandapix)
Selama pandemi Covid-19 ini mungkin banyak dari anda merasa kesepian baik ketika anda isolasi mandiri, PSBB atau ditinggal seseorang yang anda cintai. Studi terbaru menunjukkan bagaimana otak bereaksi saat anda merasa kesepian. Menurut ilmuwan ada beberapa aspek di otak anda yang berbeda ketika anda merasa kesepian.
Berpengaruhnya kesepian ke otak anda ini secara otomatis juga mempengaruhi bagaimana otak anda "berkomunikasi" dengan bagian otak lainnya. Seperti yang dilansir dari halaman Science Daily (15 Desember 2020).
Penelitian ini dimuat dalam jurnal berjudul "The Default Network of the Human Brain is Associated with Perceived Social Isolation". Penulis utamanya adalah R. Nathan Spreg beserta koleganya dari McGill University. Penelitian ini tertulis dalam jurnal Nature Communication.
Merasa Kesepian
Tim peneliti menganalisis sekitar 40.000 sampel populasi yang terdiri atas orang paruh baya dan usia lanjut. Populasi tersebut lalu diambil datanya dari UK Biobank, sebuah bank data yang terbuka dan tersedia untuk peneliti internasional. Data yang diambil berupa data pemindaian MRI (Magnetic Resonance Imaging), genetik dan laporan psikologis.
Peneliti menemukan ada sesuatu yang berbeda ketika seseorang merasakan kesepian atau kesendirian. Dalam otak terdapat bagian pusat yang biasa disebut sebagai "default network", dimana bagian ini berperan penting dalam pemikiran batin seseorang.
Mengenang sesuatu, merencanakan masa depan, membayangkan dan memikirkan orang lain adalah bagian kerja dari jaringan otak bernama "default network" tersebut. Peneliti menemukan bagian tersebut memiliki  volume materi abu-abu lebih besar pada orang yang merasa kesepian.
Pada orang yang kesepian juga ditemukan struktur jaringan serbaut saraf di area bernama forniks yang terjaga lebih baik pada orang yang kesepian. "Default network" ini biasanya digunakan untuk mengingat masa lalu, membayangkan masa depan atau memikirkan masa kini. Bisa juga disebut sebagai "refleksi diri".
Hal ini membawa peneliti ke dalam sebuah asumsi bahwa orang yang kesepian cenderung akan menggunakan kemampuan kognitifnya yang ada dalam jaringan tersebut. Fungsinya agar orang yang merasa kesepian dapat mengatasi isolasi sosial terhadap diri mereka.
"Jadi fokus yang meningkat pada refleksi diri dan pengalaman sosial yang mungkin dibayangkan, secara alami akan melibatkan fungsi berbasis memori dari default network itu." Kata Nathan Spreng dari The Neuro (Montreal Neurological Institute Hospital) McGill University.
Efek Samping Kesepian
Penelitian ini bukan berarti tanpa tujuan spesifik. Berdasarkan banyak riset, kesepian terutama ketika anda sudah tua meningkatkan resiko demensia dan kemunduran kemampuan kognitif. Asosiasi ini membawa dampak salah satunya pada kesehatan neurologis yang bisa mengancam.
Masalah lain adalah keterkucilan sosial yang bisa muncul akibat isolasi diri, terutama di saat pandemi Covid-19 saat ini. Sebagai catatan penelitian ini juga berangkat dari fenomena yang terjadi saat banyak negara melakukan lockdown dan fenomena ini semakin umum terjadi.
Memahami bagaimana isi otak ketika seseorang merasa kesepian dalam studi ini justru berguna untuk menentukan pencegahan dan langkah preventif yang bisa dilakukan. Selain itu penelitian ini berguna juga untuk memahami kunci penyakit neurologi dan pengembangan cara pengobatan terbaik.
"Kami baru mulai memahami dampak kesepian pada otak. Memperluas pengetahuan kami di bidang ini akan membantu kami lebih menghargai urgensi untuk mengurangi kesepian di masyarakat saat ini," kata Danilo Bzdok, peneliti dan penulis senior di The Neuro and the Quebec Artificial Intelligence Institute.
Sumber:
Live Science
Nature Communication