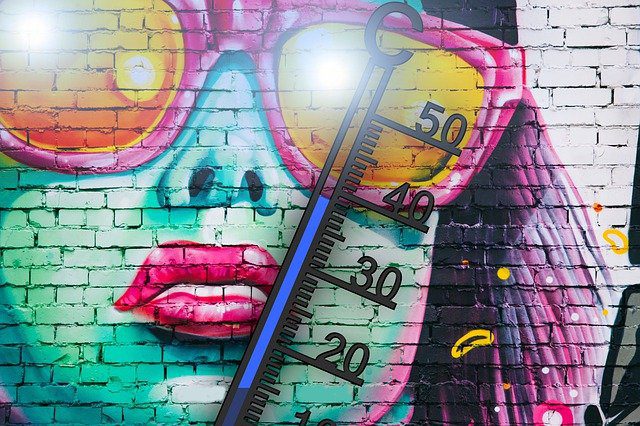 Lockdown Covid-19 Tak Pengaruhi Perubahan Iklim (Gambar: Pixabay/geralt)
Banyak saat ini baik di negara maju maupun berkembang menerapkan karantina wilayah atau lockdown untuk mengurangi kasus Covid-19. Tidak sedikit yang membuktikan bahwa lockdown membuat udara lebih bersih, seperti yang terjadi di Italia dan India. Namun penelitian terbaru menyatakan bahwa lockdown Covid-19 tak pengaruhi perubahan iklim dan hanya bersifat sementara.
Melansir dari halaman Science Alert (24 November 2020), Organisasi Meteorologi Dunia PBB (WMO) menyatakan bahwa gambaran iklim tetaplah "suram". Pengurangan emisi CO2 disebut bisa saja berkurang di tahun 2020 ini, namun tidak akan banyak berpengaruh di atmosfer. Malahan, diprediksi akan meningkat secara fluktuatif.
Hal ini tertuang dalam penelitian WMO yang berjudul "The State of Greenhouse Gases in the Atmosphere Based on Global Observations through 2019". Penelitian ini diterbitkan dalam WMO Greenhouse Gas Bulletin (GHC Bulletin).
Lockdown Covid-19 Tak Pengaruhi Perubahan Iklim: Kronologi
Penelitian tersebut awalnya mengungkap mengenai laporan tahunan mengenai karbon dioksida yang dilepas ke atmosfer. Peneliti WMO mencatat level CO2 mencapai 410 bagian per juta pada tahun 2019.
Memang sejumlah laporan menyatakan bahwa level CO2 menurun di beberapa wilayah dunia. Dengan begitu angkanya mungkin hanya meningkat sedikit. Namun bukan berarti di tahun 2020 ini turun menurut laporan WMO.
Hal ini dikarenakan belum ada upaya signifikan untuk mengurangi karbon dioksida yang sudah ada bertahun-tahun di atmosfer. Artinya meskipun kita tinggal di dalam rumah dan mengeluarkan CO2 lebih sedikit, itu bukan berarti bisa mengurangi CO2 di udara.
Professor Petteri Taalas, Sekretaris Jenderal WMO memperingatkan mengenai potensi kenaikan ini. Pada tahun 2018-2019 kenaikan level CO2 di atmosfer naik menjadi 2.6 ppm. Bisa jadi kondisi tahun 2019-2020 akan naik di kisaran angka 0.08-0.23 ppm kurang dari saat ini.
"Kita melanggar ambang batas global 400 bagian per juta (CO2) pada tahun 2015. Dan hanya empat tahun kemudian kita melewati (angka) 410 ppm. Tingkat peningkatan seperti itu belum pernah terlihat dalam sejarah catatan kami", kata Taalas.
Ia mengungkapkan dalam penelitian tersebut, bahwa saat ini kondisi dunia tidak ada bedanya dengan suhu 3 sampai 5 juta tahun yang lalu.
Ketika itu suhu udara lebih hangat 2-3 derajat celcius (3.6-5.4 derajat Fahrenheit). permukaan air laut 10-20 meter (32.8-65.6 kaki) lebih tinggi ketimbang saat ini. Namun dengan hanya 7.7 juta makhluk hidup.
Perlunya Perubahan "Radikal"
Sejak tahun 1990 WMO melaporkan emisi gas rumah kaca yang menyumbang 45% dari keseluruhan peningkatan suhu global.
Taalas menyatakan jika ingin mengurangi emisi secara menyeluruh, maka dibutuhkan perubahan menyeluruh (complete transformation) di sektor industri, energi dan sistem transportasi. Hal itu dinilai lebih menjamin daripada mempertimbangkan lockdown sebagai solusi.
"Pandemi Covid-19 bukanlah solusi untuk perubahan iklim", kata Taalas. "Penurunan emisi yang terkait dengan penguncian (wilayah) hanyalah titik kecil dalam jangka panjang. Kita membutuhkan perataan kurva yang berkelanjutan", tambahnya.
Sumber:
Science Alert
https://library.wmo.int/index.php?lvl=notice_display&id=21795#.X7vxp8v7Tzc