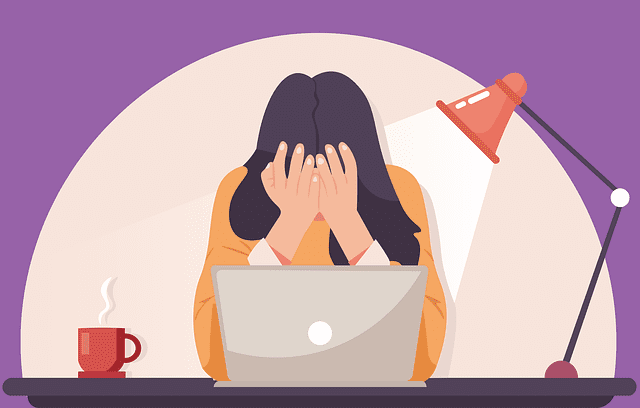 Lelah Melihat Berita Bisa Jadi Anda Mengalami "Kelelahan Epistemik" (Gambar: Pixabay/HaticeEROL)
Akhir-akhir ini kita disuguhi oleh berbagai informasi mengenai pandemi Covid-19 yang belum ada ujungnya, berita politik yang memuakkan dan hoax seputar kedua hal tersebut. Kombinasi tersebut membuat kita lelah melihat berita. Mungkin ini adalah tanda anda mengalami "Epistemic Exhaustion" atau Kelelahan Epistemik jika diterjemahkan, apa itu?
Melansir dari halaman Live Science (19 November 2020), istilah ini sebetulnya masih "bersaudara" dengan istilah "banjir informasi" atau loud of information. Istilah tersebut sering digunakan untuk menggambarkan informasi dalam jumlah besar dan tak terkendali.
Hanya saja menurut Mark Satta, Asisten Profesor Filsafat, Wayne State University, mengatakan "kata 'epistemic' merujuk dari bahasa Yunani 'episteme', yang sering disebut sebagai 'pengetahuan' (knowledge)", Kata Satta.
Ia menambahkan "Jadi, kelelahan epistemik adalah lebih dari sebuah kelelahan yang diakibatkan oleh kelebihan pengetahuan".
Lelah Melihat Berita, Apa Penyebabnya?
Mark Satta seperti yang dikutip oleh Live Science menyebut tiga alasan mengapa kita lelah dalam melihat berita.
Pertama, yaitu Ketidakpastiaan. Tahun ini bisa dikatakan serba banyak ketidakpastian yang muncul. Ragamnya bisa bermacam-macam, seperti ketidakpastian kesehatan, hukum, politik dan sebagainya.
Di Indonesia sendiri ketidakpastian sosial dan ekonomi adalah yang paling umum terjadi saat ini disamping kesehatan. Sementara di Amerika Serikat disamping kesehatan, ketidakpastiaan di bidang politik adalah pemicunya.
Ketidakpastian tersebut muncul dalam banyak sajian informasi. Orang-orang mungkin berharap merek dapat menemukan sesuatu untuk menjawab banyak pertanyaan atas ketidakpastian tersebut.
Namun menurut Satta, informasi yang banyak tersebut ternyata tidak menjawab persoalan. "Dengan informasi yang tersedia, orang-orang dapat mengeceknya di situs berita atau media sosial sembari berharap dapat menemukan jawabannya. Namun sering orang-orang justru mendapatkan pengingat atas ketidakpastiaan tersebut", kata Satta dalam tulisannya.
Kedua, Polarisasi. Satta dalam tulisannya sebetulnya merujuk pada situasi di Amerika Serikat saat ini. Terbelahnya masyarakat ke dalam dua kubu bukan hanya merugikan demokrasi, namun juga penyerapan pengetahuan yang berkurang.
Hal ini menurutnya bisa dilihat dari dua bidang yaitu rusaknya demokrasi dan stres serta emosi masyarakat yang bertambah.
Ia merujuk filosofer Kevin Vallier bahwa polarisasi dan ketidakpercayaan adalah sesuatu yang saling memberikan pengaruh. Hal inilah yang mengakibatkan dua masalah yaitu ketidaksetujuan dan kurangnya persetujuan.
Ketiga, adalah Misinformasi. Misinformasi apapun menjadi viral selama ini bukan hanya di Amerika Serikat, namun juga dunia.
Orang-orang juga dibanjiri dengan iklan dan pesan menyesatkan dari perusahaan swasta. Ia merujuk istilah "Industri Propaganda" yang digunakan oleh Cailin O'Connor dan James Owen Weatherall yang keduanya juga seorang philosopher.
Membatasi Informasi
Semua ketidakpastian, polarisasi dan misinformasi yang membuat anda mengalami "kelelahan epistemik" tadi sebetulnya memang melelahkan.
Namun bukan berarti tidak ada solusinya. Merujuk The American Psychological Association, kegiatan seperti membatasi informasi dan fokus mengontrol pada satu topik adalah jawabannya.
Praktek lain yang bisa dilakukan adalah dengan membuat ketidakpastian tersebut menjadi nyaman. Anda bisa melakukan meditasi atau berpikiran positif. Sedangkan untuk mengatasi polarisasi yang terjadi, anda dapat membuat komunikasi dan pemahaman yang empatik daripada "menang".
Selain itu bisa juga anda menyebarkan berita, namun benar-benar berita yang bisa diverifikasi dan memprioritaskan karya jurnalistik yang tinggi dengan standar pengecekan berita.
"Solusi ini terbatas, tapi tidak apa-apa", Kata Satta. Ia menambahkan "Tidak semua orang punya waktu untuk mengecek seluruh informasi yang ada atau mendapatkan semua pengetahuan yang relevan. Menyangkal hal ini hanya menyiapkan diri untuk lelah", tambah Satta.
Sumber:
The Conversation dan Live Science