Senang berjumpa Anda kembali. Setelah sebelumnya membahas mengenai fungsi organisasi, kali ini, saya akan menjelaskan pengertian dan segala hal terkait komunikasi organisasi. Adapun pembahasan yang akan kita melewati meliputi beberapa pengertian komunikasi, organisasi, komunikasi organisasi, jenis-jenis komunikasi, asal-usul serta pentingnya komunikasi organisasi dan terakhir kita akan lanjut ke studi kasus.
Pendahuluan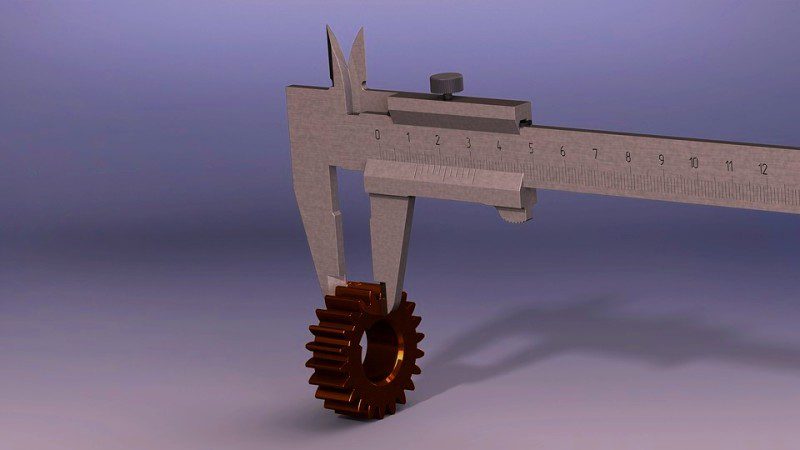 Komunikasi mendapat posisi yang penting dalam sebuah organisasi. Tanpa adanya komunikasi yang baik antar anggota dan pejabat di sebuah organisasi, tentu akan menyebabkan organisasi tidak akan berhasil mencapai tujuan bersama.
Maka dari itu, komunikasi menjadi jembatan penting untuk menyampaikan pesan berdasarkan tujuan yang telah disepakati bersama. Pesan itulah yang nantinya akan menyebar dan menggerakkan semua elemen organisasi menuju dan bertindak sesuai misi-misi yang telah dicanangkan organisasi sebelumnya.
Sebelum menginjak pengertian komunikasi organisasi, alangkah baiknya kita ketahui terlebih dahulu pengertian kata komunikasi dan organisasi.
Komunikasi adalah interaksi antara dua orang atau lebih. Di dalam komunikasi terdapat elemen komunikator sebagai penyampai pesan, media dan komunikan sebagai pihak yang bertugas menerima pesan.
Pada dasarnya, elemen tersebut dapat berubah posisi sesuai kepentingan sebuah komunikasi yang terjadi. Bisa jadi komunikator beralih menjadi komunikan, begitu pula sebaliknya.
Sedangkan maksud dari organisasi adalah sebuah wadah berkumpulnya orang-orang yang mempunyai tujuan bersama. Garis besar dari organisasi sendiri lebih mengarah kepada satu iktikad untuk mencapai tujuan bersama.
Pengertian Komunikasi Organisasi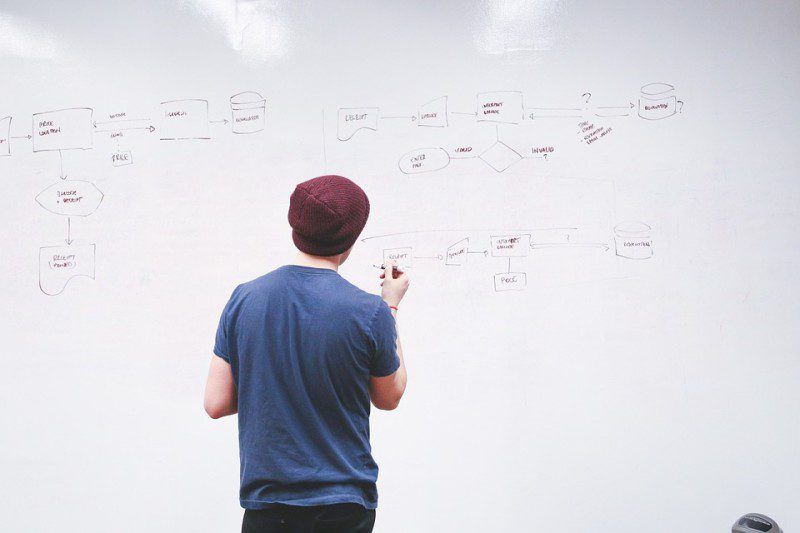 Setelah kita mengetahui pengertian komunikasi dan organisasi. Mari kita perdalam mengenai pengertian komunikasi organiasi yang menjadi tema utama kita pada kesempatan ceria ini. Bila Anda mempunyai pandangan terlebih dahulu mengenai komunikasi organisasi, Anda bisa menyebutkannya di dalam hati lalu ditulis di kolom komentar hehe..
Komunikasi organisasi menurut Frank Jefkinse menjelaskan bahwa bentuk-bentuk komunikasi yang diarahkan ke dalam dan ke luar. Maksud di dalam dan di luar itu sendiri bermaksud antara pihak organisasi dan publik sebagai sasaran tujuan untuk memahamkan.
Tak jauh berbeda dengan pendapat Pace dan Feules, mereka mengatakan bahwa komunikasi organisasi dapat diartikan sebagai penunjukan dan penafsiran suatu pesan di antara unit-unit komunikasi dari suatu organiasi yang bersangkutan.
Devito menjelaskan secara sederhana mengenai komunikasi organisasi, adalah usaha pengiriman dan penerimaan pesan baik di dalam organisasi melalui kelompok formal maupun informal.
Zelko dan Dance memaparkan arti komunikasi organisasi adalah sebuah sistem yang saling bergantung. Sistem tersebut mencakup internal dan eksternal.
Penjelasan simple juga disampaikan Katzdan Kahn yang menyebutkan bahwa komunikasi organisasi merupakan arus informasi, pertukaran informasi dan pemindahan arti di dalam sebuah organisasi.
Kiranya, pengertian komunikasi organiasi di atas sudah mewakili laboratorium pikiran kita untuk merangsang dan menjadi pemantik lahirnya ide gagasan baru dalam hal pengertian komunikasi organisasi.
Penulis sendiri mengartikannya sabagai sebuah proses interaksi yang terjadi di dalam organisasi sebagai ikhtiar untuk selalu menyamakan persepsi antara bawahan dan atasan mengenai tujuan organisasi yang hendak dicapai.
Barangkali Anda juga mempunyai pengertian tersendiri mengenai pengertian komunikasi organisasi. Bila ada, Anda bisa menuliskan gagasan Anda di kolom komentar. Mari kita lanjutkan diskusinya!
Jenis-jenis Komunikasi
Komunikasi Formal
Komunikasi organisasi jenis komunikasi formal adalah komunikasi organisasi yang berjalan secara formal atau resmi melalui kerangka struktur organisasi.
Adapun jenis organisasi resmi ini dibagi menjadi tiga yakni;
Komunikasi superior-subordinat yakni komunikasi yang alurnya dari atasan ke bawahan.
Komunikasi subordinate-superior adalah jenis komunikasi yang berawal dari bawahan menuju atasan.
Komunikasi interaktif adalah jenis komunikasi yang terjalin di antara anggota sesama anggota atau pemimpin dengan pemimpin. Titik berat dari komunikasi model ini adalah komunikasi organisasi yang terjalin dari orang-orang yang setingkat.
Komunikasi Non Formal
Jenis komunikasi organisasi kedua adalah komunikasi organsisasi non formal. Jenis komunikasi ini bisa terbilang unik sebab komunikasi ini tidak melalui jalur resmi (formal). Komunikasi jenis ini berjalan melalui jalur-jalur tersembunyi di dalam organisasi, baik dari mulut ke mulut atau dari obrolan yang tidak disengaja.
Nah, komunikasi organsiasi jenis ini penyebarannya sangat cepat sebab pesan yang tersebar berasal dari orang yang berinteraksi melalui rantai komunikasi dan tidak dibatasi oleh struktur organisasi.
Komunikasi verbal
Jenis ketiga dari komunikasi organisasi adalah komunikasi verbal. Komunikasi organsisi jenis ini adalah komunikasi yang biasa disebut komunikasi langsung atau face to face. Ya, pesan disampaikan secara langsung tanpa penundaan dan tanpa mediasi kecuali ruang udara.
Komunikasi Non Verbal
Jenis komunikasi organsiasi keempat adalah jenis komunikasi non verbal. Jenis komunikasi ini adalah jenis komunikasi organisasi yang penyampaian pesannya tanpa kata (wacana). Maksud saya komunikasi yang penyampaian pesannya bisa melalui gerak badan, tatapan mata gerak tangan atau isyarat-isyarat lainnya.
Model-model Komunikasi
Terlebih di organisasi. Tentu saja memerlukan model-model komunikasi untuk menyampaikan pesan agar maksud tersampaikan dengan sempurna dan tepat paham. Ada 3 macam model komunikasi yang terjadi di dalam komunikasi organiasi sebagai berikut;
Model Komunikasi Organisasi Linier
Model pertama adalah komunikasi yang memiliki sifat monolog. Mengapa demikian, sebab komunikasi model linier adalah sebuah keadaan komunikator memberikan stimuli dan komunikan memberikan respon tanpa mengadakan seleksi dan interpretasi.
Arti dari tanpa mengadakan seleksi dan intepretasi adalah sebuah pesan diterima tanpa dicerna terlebih dahulu. Ya, semua langsung paham dan langsung dikerjakan sesuai arahan.
Model Komunikasi Organisasi Interaksional
Model komunikasi organisasi interaksional di sini adalah komunikasi yang telah terjadi feedback atau umpan balik.
Komunikasi organiasi model ini berlangsung dua arah, konkritnya terdapat dialog antara komunikator dan komunikan. Dua-duanya bisa bertukar posisi sesuai pesan yang akan ditukar dan dipersepsikan.
Model Transaksional
Model komunikasi ini merupakan sebuah pandangan bahwa di dalam perusahaan untuk menentukan sebuah keputusan harus dilakukan melalui persetujuan bersama.
Dapat diartikan bahwa ketika seseorang mempunyai idea atau gagasan harus ada komunikasi transaksional yang mengarah pada persetujuan semua pengurus dan anggota.
Di sinilah pentingnya sebuah komunikasi organiasi yakni mengkomunikasikan ide-ide dan gagasan terkait kebersamaan untuk mencapai tujuan organisasi.
Model Arus Pesan
Downward Communication
Komunikasi ini terjadi pada tataran manajemen ketika atasan mengirimkan pesan kepada bawahannya.
Fungsi dari arus model komunikasi ini sebagai job instruction-job rationale, procedures and practices. fungsi arus komunikasi penyampai pesan seperti ini juga berfungsi sebagai arus penyampai motivasi dalam bekerja.
Komunikasi Arus Upward Communication
Model arus komunikasi seperti ini terjadi manakala bawahan (subordinate) mengirimakan pesan kepada atasannya.
Fungsi dari model arus komunikasi seperti ini sebagai penyampai informasi tentang pekerjaan ataupun tugas yang sudah dilaksanakan maupun yang tidak dapat diselesaikan oleh bawahan.
Komunikasi arus model ini juga berfungsi sebagai media untuk menyampaikan saran-saran perbaikan dari bawahan. Juga sebagai penyampai keluhan dari bawahan tentang dirinya sendiri maupun dari para pekerjanya.
Horizontal Communcation
Arus Komunikasi ini berlangsung di antara para bawahan atau biasa disebut pekerja. Inti dari arus komunikasi ini terjadi pada tingkat kesetaraan.
Fungsi dari arus komunikasi seperti ini sebagai koordinasi  yang mempunyai tujuan untuk memperbaiki tugas, memperbaiki komunikasi barangkali ada kesalahpahaman dan sebagai pemecah masalah.
Kegiatan sebagai problem solving di atas dapat dilakukan dengan saling bertuar informasi terkait  pemecahan konflik dan menguatkan hubungan melalui kegiatan bersama.
Fungsi Komunikasi Organisasi
Fungsi Informatif
Fungsi ini lebih menekankan akan adanya informasi yang terus diperbaharui. Lebih jelasnya, di dalam lingkup organisasi bila ingin membuat kebijakan maka salah satu upaya agar kebijakan tersebut dapat berjalan lancar dan sesuai rencana salah satunya dengan cara menyebarkan informasi secara komprehensif.
Selain sebagai manajemen dalam sebuah kebijakan, fungsi komunikasi dalam hal informatif juga digunakan untuk mengatasi konflik yang terjadi di dalam organisasi. Ya, dalam hal ini informasi terkait seluk beluk dan faktor-faktor konflik sangat penting untuk menyelesaikan sebuah masalah.
Hanya dengan menguasai masalah-lah, masalah dapat diselesaikan
Adapun contoh riil dari fungsi komunikasi organisasi bisa kita ambil manakala karyawan atau bawahan juga memerlukan kesejahteraan. Kesejahteraan tersebut berkaitan dengan jaminan keamanan social, kesehatan termasuk izin dan sebagainya. Intinya, karyawan membutuhkan informasi terkait hak-haknya setelah melakukan kewajiban.
Fungsi Regulatif
Makna regulatif adalah mengatur. Di sinilah peran komunikasi dalam menjalankan roda organisasi. Fungsi regulatif hadir untuk menerapkan peraturan-eraturan yang berlaku dalam sebuah organisasi.
Adapun dua hal yang sangat berpengaruh sekaligus mempengaruhi adanya peraturan regulatif adalah para atasan yakni orang-prang yang berada di lingkar tataran manajemen. Selain atasan, fungsi regulatif juga berkaitan mengenai pesan atau message yang orietasinya lebih mengacu pada ketentuan kerja.
Fungsi Persuasif
Hanya orang-orang yang mengabdilah yang dapat membrikan inspirasi. Kiranya itulah yang menyebabkan penting adanya fungsi komunikasi dalam hal ini lebih mengarah kepada langkah persuasif.
Ya, ketika para karyawan berkerja untuk menciptakan kenyaamanan dan rasa kepemilikan sering kali para atasan memberikan tugas kerja namun dalam bentuk penyampaian yang persuasif.
Tentu saja dengan langkah komunikasi yang persuasif, karyawan yang bekerja akan lebih mudah diajak dialog daripada dengan perintah atau arahan bernada keras.
Fungsi Integratif
Fungsi integratif adalah fungsi organisasi yang bertujuan untuk menyatukan semua elemen berada di organisasi. Harapannya, dengan adanya fungsi integratif ini akan dapat saling memahmi antara satu dengan yang lainnya. Terlebih akan adanya ikatan batin yang kuat di antara sesama anggota demi terwujudnya tujuan bersama.
Fungsi ini sangat penting sebab komunikasi merupakan salah satu dasar akan lahirnya sebuah iklim komunikasi organiasi yang sehat. Dengan adanya fungsi integratif, hal-hal kecil terkait masalah pribadi tidak akan menjalar hingga menjadi masalah besar.
Adapun contoh dari fungsi integratif ini bisa berupa pelatihan outbound, bisa juga berwisata bersama atau hanya sekedar pertandingan olah raga yang bertujuan untuk menambah keakraban.
Tahap-tahap Komunikasi Organisasi
Komunikasi dalam penyampaian pesan ke dalam organisasi juga secara tidak langsung memerlukan langkah-langkah agar dapat sampai dan menjadi sebuah tindakan yang nyata.
Tanpa adanya komunikasi organsasi, mungkin saja sebuah pesan akan terhambat dan pelaksanaan idenya pun tidak akan sesuai dengan apa yang diharapkan.
Maka, untuk menyelaraskan agar hasilnya maksimal diperlukan proses komunikasi dari titik paling rendah menuju titik goal setting sebuah rencana organisasi.
Tahap Ideasi
Tahap ideasi merupakan tahap paling awal dalam menciptakan sebuah ide gagasan sebuah organsisai. Idea tau gagasan tersebut bisa muncul karena adanya masalah dalam organsiasi, bisa juga muncul karena adanya target yang lebih tinggi. Dengan demikian, sebuah ide sangat diperlukan untuk membenahi atau mempercepat cara memperoleh tujuan sebuah organiasi.
Tahap Encoding
Tahap ini menghendaki adanya sebuah proses penyusunan sebuah ide atau gagasan untuk disampaikan kepada bawahan atau anggota dalam organisasi.
Adapun penyusunan ide bisa berupa bentuk simbol atau melalui pesan secara langsung ketika rapat kerja.
Pesan atau ide tugas inilah nantinya akan dikirimkan melalui berbagai media sesuai media yang dikehendaki organisasi tersebut.
Tahap Pengiriman
Ketika sebuah ide atau gagasan sudah tersusun sempurna dan yakin bahwa ide dan gagasan tersebut dapat dipahami semua elemen organisasi, maka langkah selanjutnya mengirimkan ide gagasan tersebut.
Dalam pemilihan medianya, tentu saja juga sudah direncanakan sejak awal. Sebab media dalam penyampaian ide dan gagasan merupakan kebutuhan pokok terkait komunikasi organisasi.
Tahap Penerimaan
Tahap keempat adalah tahap penerimaan. Tahap ini menuntut setiap elemen yang berada di organisasi mengetahui apa ide gagasan yang sedang berkembang.
Adapun ide atau gagasan tersebut dapat dilihat baik melalui panca indera pendengaran atau penglihatan sesuai media yang telah disepakati organisasi tersebut.
Tahap Encoding
Tahap ini adalah tahap saat –saat para penerima pesan berusaha mengintepretasikan, mengartikan dan membaca secara luas makna yang diuraikan di dalam pesan.
Tahap ini membutuhkan proses berpikir yang kemudian dilanjutkan dengan tukar pikiran antar berbagai anggota secara tidak langsung. Tujuannya tentu saja untuk menyamakan persepsi dan makna agar tindakan yang akan dikerjakan dapat berjalan sesuai arahan dan anggapan sebagian besar organsiasi.
Tahap Tindakan
Tahap terakhir adalah tahap tindakan. Proses ini adalah proses terakhir kala komunikan menyambut respon terhadap pesan-pesan yang telah diterimanya.
Dalam tahap terakhir ini, untuk memastikan sebuah pesan diterima, komunikan bisa merespon dengan berbagai cara yakni melalui usaha untuk melengkap informasi, meminta tambahan informasi atau melakukan tindakan-tindakan lain yang intinya usaha dalam rangka untuk menyamakan persepsi dari pengirim pesan.