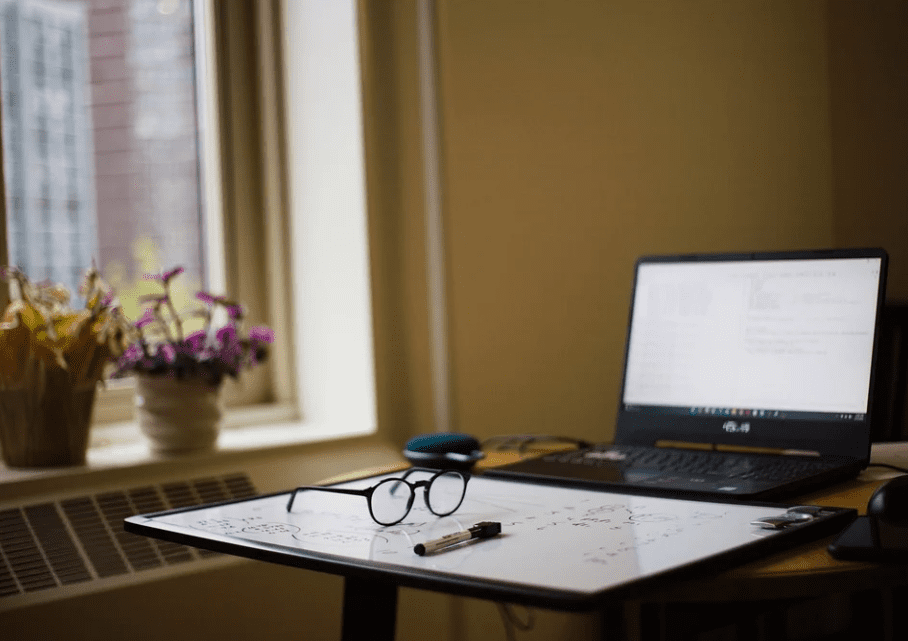 Today, going to college online is a good idea. It is a convenient way to earning degree, expanding your knowledge base, or advancing your career. It feels like an overwhelming challenge to get into an online college. However, if you take it step by step, it will not be as bad. So, it is important to know how to apply for colleges online.
Online College Programs
There are a few levels of online college programs. You can start with a bachelor's degree, enroll in a graduate, or consider further education with a certificate program. Below are online college programs available for you.
1.      Online Bachelor's Programs
Whether you've never taken a university course or already have some college credits, an online bachelor's program is a good fit for you. It is a 4-year degree. However, you can complete it in less time with an online school.
Usually, online colleges require you to log in at set times for 5 courses. However, some others offer prerecorded materials you can access anytime. Besides that, there are digital simulation labs, homework to turn in from afar, reading assignments, and online discussions.
2.      Online Graduate Programs
For your information, graduate programs can be master's degree or doctoral degrees. You can pursue each through online studies. You don't need to sit in lecture halls, but the class format may include discussion boards, reading assignments, prerecorded video lectures, and lab work, papers, or other projects.
Typically, you don't need general education courses in a master/doctoral program. However, your studies will focus on your selected subject. Some graduate programs also emphasize research skills. Then, earning a graduate degree can qualify you for an advanced leadership position. So, you have to understand how to apply for colleges online for graduate programs.
3.      Online Certificate Programs
For you who are not ready to commit an entire degree program, there's an option to enroll in a certificate program. Usually, earning a certificate program requires a concentrated study course that covers a specific topic or basic skills.
Some certificates will qualify you for entry-level jobs whereas some others will help you get promotions. If you are willing to look for information, there are chances to apply for college online free. So, you cannot miss this great opportunity.
How to Select an Online College
Today, you can find so many online degree programs. While it can be a good choice, you have to choose it carefully. There are a few characteristics that will help you decide the kind of online college that suits you. Here are the considerations:
1.      Regional Accreditation
If you want to get a reputable degree, you have to choose a college with a regional accreditation. Usually, a regionally accredited online degree holds more weight with other colleges and employers.
2.      Cost
Some colleges are cheaper than others. So, you have to choose it based on your budget. In addition, it is a good idea to consider looking for financial assistance such as scholarships and grants.
3.      Available Degree Programs
After you understand how to apply for colleges online, you should pay attention to the available degree programs. In fact, different colleges may offer different fields of study. Therefore, you should find a college offering your desired degree.
4.      Enrollment Requirements
If you want to quickly get through college, you should consider a full-time program. You may need to find a college that allows you to spread out your work by selecting part-time enrollment if your availability for studying is limited.
5.      Online Format
Some colleges require log-ins at set times while others make materials available 24/7. Besides that, there are programs that are remote fully whereas some require a few on-campus residencies. You should find this information clearly on the college application website.
6.      Student Support
attending an online campus is really different to campus life. Therefore, you need the support of a college that specializes in distance learning. For your information, some colleges provide online services such as student organizations, library resources, academic assistance, etc.
Step by Step How to Apply for Colleges Online
Now, let's see how to sign up for an online college. It is easy to apply for college online. You need to keep the process of college enrollment manageable by taking the following steps. Here is how it may go for you.
First of all, you have to submit applications to preferred schools with no application fee.
After you get confirmation that they accept you, you should make financial decision about where to attend.
Then, you need to complete the process of registration. Don't forget to make your first tuition payment!
The next step how to apply for colleges online is to check if you need to upgrade your software, peripherals, or computer.
Lastly, it is important to consult the course catalog in order to check the schedule for the current term as well as sign up for classes.
Does an Online College Accept Anyone?
Some reputable online colleges have stringent admissions policies. They accept only a fraction of registrants. Like most on-campus programs, impressive characteristics like good grades may help increase your opportunity to get into such colleges.
However, some other online programs will accept anyone who meets their admissions requirements like having a high school diploma. The examples of institutions that have this kind of admissions policy are for-profit schools and community colleges.
Then, is an online degree really worth it? For many students, an online degree is really worth it. Through online studying, you can reach your goal to increase your education or become a college graduate. Besides that, online programs will help you learn in navigating digital platforms. In addition, college classes may help improve your employability.
So, that's how to apply for colleges online. You need to know that online degree programs have some pros including worldwide networking, tech know-how, personal growth, flexible & accessible, and financial savings. Now, you have to find the right online college to apply for.