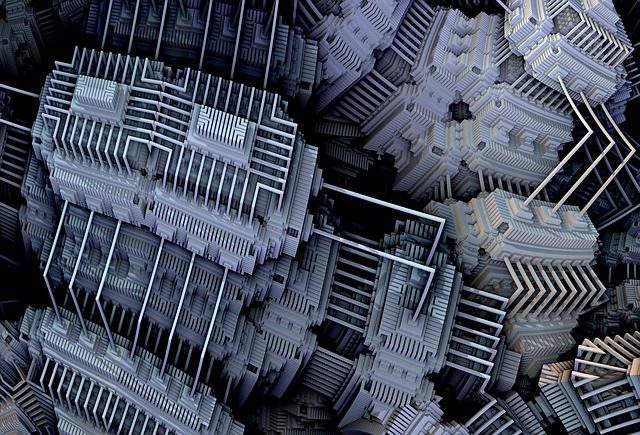 China Mengklaim Telah Membuat Komputer Quantum Tercepat di Dunia (Gambar: Pixabay/TheDigitalArtist)
Perlombaan dalam dunia kecepatan komputasi atau komputer sepertinya masih berlanjut. Jika di tahun 2019 perusahaan Google mengklaim telah membuat komputer berkecepatan quantum tercepat, maka saat ini China mengejarnya. Bahkan mereka berani mengatakan bahwa komputer quantumnya tersebut merupakan yang tercepat di dunia.
Adalah tim dari Uniersity of Science and Technology of China, Hefei, telah mengklaim komputer mereka yang bernama "Jiuzhang" sebagai komputer Quantum tercepat di dunia. Mereka mengatakan bahwa komputer yang mereka rancang memiliki 10 juta kali lebih cepat jika dibandingkan dengan komputer quantum milik Google.
Sebagai gambarannya, Komputer Quantum adalah komputer yang memiliki 100 triliun kali lebih cepat daripada "Supercomputer" yang berada di bawah kastanya. Pertanyaannya untuk apa komputer secepat itu?
Melansir dari halaman Science Alert (8 Desember 2020), Komputer Quantum memiliki kemampuan untuk mengeksploitasi pengaturan matematika yang tidak biasa. Singkatnya komputer ini dibuat untuk mengungguli komputer klasik pada tugas-tugas tertentu.
Jika komputer biasa melakukan penghitungan menggunakan ukuran byte, maka komputer quantum menggunakan byte quantum atau qubit.
Supremasi Negeri Tirai Bambu di Bidang Komputasi Quantum
Pemerintah China yang saat ini dipegang oleh Presiden Xi Jinping telah menginvestasikan modal sebesar 10 milyar US Dollar untuk mengembangkan komputer ini.
Ambisinya menurut laporan Live Science adalah China ingin menjadi yang terdepan dalam jaringan Quantum. Jaringan dimana data dikodekan menggunakan mekanik quantum yang dapat ditransmisikan dalam jarak yang luar biasa.
Namun dalam membangun komputer quantum ini, Jiuzhang menggunakan sirkuit optis untuk menghasilkan kecepatannya. Sedangkan komputer Quantum milik Google yang bernama Sycamore menggunakan materi superconducting pada chip-nya yang biasa ditemui pada komputer modern saat ini.
Sebagai gambarannya, pada komputer modern saat ini dirancang untuk menyelesaikan satu dari dua masalah. Sementara komputer quantum dapat digunakan untuk menyelesaikan banyak masalah dalam waktu singkat.
Para peneliti dari China tersebut menguji Jiuzhang menggunakan "Gaussian boson sampling" (GBS), dimana komputer mengkalkulasi output yang ada dalam sirkuit kompleks menggunakan cahaya.
Cahaya sendiri terbuat dari partikel yang dinamakan foton, yang mana termasuk kategori partikel boson tersebut. Sehingga dapat digunakan untuk mengukur kecepatan komputer quantum tersebut.
Kerberhasilan sebuah komputer quantum diukur dari jumlah foton yang terdeteksi. Jiuzhang memiliki kecepatan 76 foton dalam satu pengujian dan rata-rata 43 foton dalam beberapa pengujian.
Tantangan Komputer Quantum
Komputer tercepat di dunia tersebut bukan berarti tidak memiliki celah. Kenyataannya pembuatan komputer berkecepatan quantum itu secara praktis memiliki beberapa tantangan menurut halaman Xinhua.
Komputer Quantum meskipun dirancang dengan kecepatan luar biasa, namun keduanya (Jiuzhang dan Sycamore) saat ini dirancang hanya untuk menyelesaikan satu tipe masalah. Begitu juga untuk komputer asal negeri Tiongkok ini.
Namun komputer ini merupakan tonggak baru dalam pengembangan dalam komputasi kuantum. Hal ini dikarenakan kecepatan yang dicapai lebih baik dan pembuatannya yang tidak mudah.