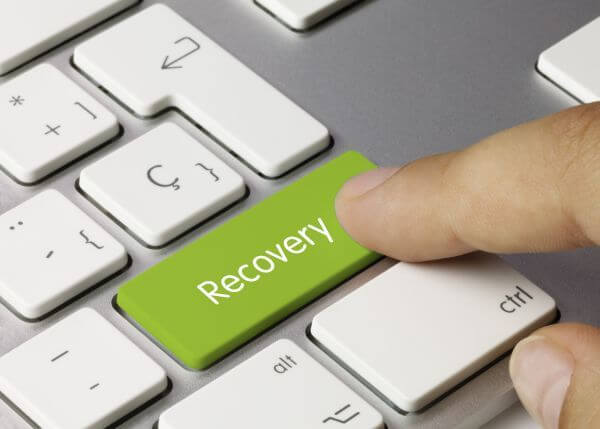 Virus merupakan gangguan yang seringkali ditemui pada komputer, laptop, hingga flashdisk. Keberadaannya tentu sangat mengganggu dan sangat mungkin menimbulkan masalah. Beberapa bahkan mampu menyebabkan file pada perangkat keras mendadak hilang atau terhapus. Oleh karena itu, Anda harus paham dengan cara recovery file yang terkena virus.
Jenis-jenis Virus Penyerang Perangkat Keras
Ada banyak sekali jenis virus penyerang perangkat keras. Cara kerja penyerang tersebut cukup bervariasi. Tingkat keberbahayaannya pun juga berbeda. Dengan begitu, beberapa memiliki cara perbaikan yang sama, tetapi sebagian lain punya cara berbeda. Berikut beberapa daftarnya:
1. Worm
Dalam bahasa Indonesia, kata "worm" memiliki arti cacing. Layaknya namanya, virus jenis ini melancarkan aksinya dengan cara memperbanyak diri lalu menyebar ke jaringan perangkat keras. Pengganggu ini tidak begitu membahayakan komputer, tetapi membuat hard disk penuh.
2. Spyware
Virus satu ini dapat dibilang memiliki kemampuan mencuri data. Kerjanya seperti mata-mata dengan mengamati perangkat yang diinfeksi. Hal ini bertujuan untuk mengetahui kebiasaan penggunaan internet oleh pemilik perangkat dan memunculkan banyak iklan.
3. Trojan
Jenis virus ini tidak hanya mampu mencuri data perangkat yang diinfeksi, tetapi juga mengontrolnya. Penyebarannya biasanya melalui internet atau email masuk. Informasi curian dapat berupa password, data, hingga kebiasaan berselancar pemilik komputer.
4. Code Red
Code red tergolong ke dalam kategori virus sangat berbahaya. Kemampuannya adalah menyebabkan kerusakan secara maksimal. Kabarnya, kerugian yang ditimbulkan dapat dibilang sangat besar, yaitu mencapai 2.6 Milyar dolar.
5. WannaCry
Seperti namanya, mungkin virus satu ini dapat membuat pengguna perangkat yang terinfeksi merasa ingin menangis. Kemampuan jahatnya adalah membuat komputer tidak dapat digunakan dengan cara mengunci file pada hard disk.
6. Ransomware
Virus ini tergolong kategori sangat berbahaya. Bahkan, salah satu efeknya adalah semua data menjadi tidak dapat dibuka. Cara kerjanya adalah dengan melakukan pengubahan jenis file menjadi tidak dapat dikenali.
2 Cara Recovery File yang Terkena Virus di Flashdisk
Flashdisk adalah salah satu alat pemindah data dengan ukuran relatif kecil, ringan, dan mudah dibawa. Karena itulah banyak orang memilihnya untuk bertukar file. Hal ini memperbesar peluang adanya virus yang menyebabkan hilangnya data. Oleh karena itu, pahami cara mengembalikan file hilang berikut:
1. Menampilkan HIDDEN FILE
Salah satu cara mengembalikan file yang terhapus di flashdisk karena terkena virus dan tersembunyi adalah dengan membuka windows explorer. Setelah itu pada bagian kiri atas klik opsi organize. Kemudian secara berturut-turut pilih folder and search option, view, show hidden files, folder and drives.
Cara ini mungkin saja gagal. Namun, metode ini cenderung lebih mudah dari yang lain. Jadi, lebih baik mencobanya terlebih dahulu. Jika file yang tersembunyi tidak kunjung kembali, maka cobalah alternatif berikutnya.
2. Menggunakan perintah command prompt
Ini adalah alternatif solusi untuk mengembalikan file di flashdisk yang tiba-tiba menghilang akibat virus. Tidak perlu menggunakan software tambahan dalam proses recovery. Pastikan bahwa flashdisk telah terpasang pada komputer atau laptop.
Pertama klik menu start.
Lalu, ketikkan "cmd" dan tekan enter, tunggu kotak hitam muncul.
Setelah itu, ketikkan drive yang mewakili flashdisk pada komputer, misalnya drive (H:) maka ketik "H:" lalu tekan enter.
Kemudian tulis "attrib -s -h /s /d *.*_" dan klik enter.
Cara Mengatasi File Hilang pada Komputer Karena Virus
File pada penyimpanan komputer kadang kala dapat hilang akibat adanya virus. Hal ini tentu sangat mengganggu, apalagi jika data tersebut merupakan sesuatu yang penting. Berikut ini adalah beberapa alternatif yang dapat dicoba untuk mengusir virus atau mengembalikan file:
1. Memasang Aplikasi Anti Virus
Anti virus tentu berfungsi menghalau virus agar tidak menyerang komputer. Aplikasi ini mampu membasmi berbagai pengganggu. Beberapa di antaranya memiliki kemampuan memunculkan kembali file yang tersembunyi.
Cara memunculkan kembali file tersembunyi adalah dengan membuka aplikasi anti virus. Setelah itu, lakukan scan dan tunggu sampai proses selesai. Kemudian, klik bagian "Hidden". Pilih file yang akan dimunculkan lagi dan klik unhide. Nah, file sudah dapat diakses lagi.
2. System Resource
Jika pengguna pernah mempunyai restore point sebelumnya, dapat dilakukan cara berikut untuk mengembalikan data. Langkah pertama adalah masuk ke control panel. Selanjutnya klik opsi recovery. Kemudian pilih open system resource dan ikuti petunjuk selanjutnya.
3. Menggunakan Aplikasi
Beberapa aplikasi telah diciptakan sebagai "obat" bagi virus yang merajalela. Tujuannya tentu untuk membasmi pengganggu dan mengembalikan file hilang. Contohnya adalah decryptors ransomware untuk mengatasi ransomware, si penginfeksi.
Itu tadi beberapa informasi yang mungkin dapat membantu dalam hal mengatasi virus dan juga mengembalikan file-file penting yang perlu kembali. Perlu diingat bahwa dalam beberapa kondisi terkadang cara recovery file yang terkena virus tidak berhasil. Maka, dapat dicoba metode lainnya.