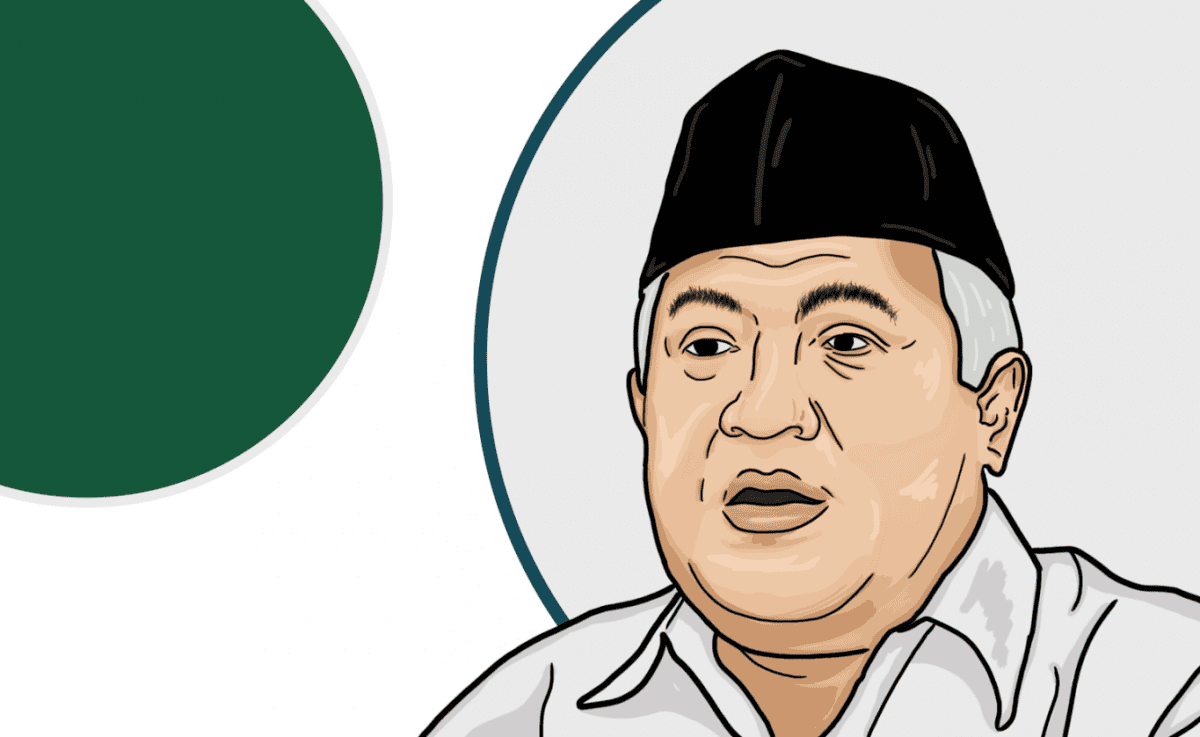 Indonesia merupakan salah satu negara berkembang yang memiliki banyak sekali tokoh penting. Tentunya peran mereka masing-masing sangat berpengaruh terhadap perkembangan yang ada di Indonesia.
Termasuk dengan Din Syamsuddin. Tokoh yang saat ini menjabat sebagai Ketua Dewan Pertimbangan MUI Pusat dengan masa jabatan 2015-2020. Dengan usianya yang sudah tidak muda lagi tentunya banyak yang bisa diulik dari biografi Din Syamsuddin. Mulai dari pendidikannya, latar belakang kehidupannya, rekam jejak karir nya, bahkan Din Syamsuddin kabarnya merupakan salah satu tokoh penting Indonesia yang banyak menerima penghargaan dari berbagai negara. Sangat pantas jika kita mengenal sosok Din Syamsuddin dari biografi hidupnya.
Biografi Din Syamsuddin
Tak heran jika tokoh ini kerap menjadi sasaran wartawan untuk dimintai komentarnya mengenai berita-berita yang sedang ramai diperbincangkan. Berikut biografi tentang beliau, selengkapnya untuk anda.
Latar Belakang Pendidikan Din Syamsuddin
Din Syamsudin mempunyai biografi yang baik untuk dipelajari. Untuk mencapai jabatan saat ini, dan sudah berhasil memperolah sederet penghargaan dari berbagai penjuru dunia, tampil di ranah nasional serta internasional, pastinya sudah bisa ditebak bahwa Din Samsuddin telah menempuh tahap-tahap pendidikan yang tinggi.
Pria yang lahir di Sumba, NTT pada tanggal 31 Agustus 1958 itu mengawali pendidikan dasarnya di madrasah Ibtidaiyah. Kemudian melanjutkan lagi ke jenjang pendidikan menengah di Tsanawiyah Nahdhatul Ulama (NU) di Sumbawa Besar, Nusa Tenggara Barat.
Selepas dari situ, sosok Din Syamsuddin memutuskan untuk hijrah ke Jawa Timur dan mondok di Pesantren Darussalam Gontor. Hebatnya lagi, beliau berhasil menyelesaikannya tepat di usia beliau memasuki 17 tahun, yaitu pada tahun 1975.
Setelah selesai mondok, seseorang yang akrab di sapa "Bapak Din" tersebut mengutarakan tekadnya untuk hijrah ke Jakarta dan memasuki dunia perkuliahan, kemudian memilih jurusan Perbandingan Agama Di IAIN Syarif Hidayahtullah, yang saat ini kampus tersebut sudah berubah nama menjadi UIN.
Beliau merupakan salah satu mahasiswa yang tekun dan rajin, terbukti dengan gelar sarjana yang beliau dapatkan tepat waktu di tahun 1980 menjadi sarjana muda di Fakultas Usluhudin (BA) dan di Jurusan Perbandingan Agama (Drs) masih di tahun yang sama 1980.
Riwayat pendidikan serta pengalaman tentang Din Syamsuddin belum berhenti sampai di situ. Selain menjadi mahasiswa yang rajin dan tekun, beliau juga ternyata termasuk dalam salah satu mahasiswa yang beruntung.
Setelah berhasil mendapatkan gelar sarjananya, beliau hijrah lagi ke suatu tempat. Kali ini bukan didalam negeri tetapi diluar negeri. Menempuh jalur pendidikan Master dan Doktornya di University Of Carlifornia, Los Angels (UCLA). Beliau memutuskan untuk berkonsentrasi di bidang Interdepartmental Programme in Islamic Studies. Sesuai dengan perkiraan, beliau lulus dan mendapatkan gelar S2 (MA) dan S3 (Ph.D) tepat waktu, di tahun 1988 dan 1991.
Dikenal Aktif Di Berbagai Kegiatan Organisasi Sejak Kecil
Tentunya anda juga tau, bahwa untuk mencapai di titik yang sekarang, Din Syamsuddin tidak hanya mengandalkan pendidikan saja, namun tentunya pengalaman diluar itu. Seperti misalnya kegiatan organisasi kampus.
Sosok yang juga kerap disapa sebagai Din Syamsuddin Gontor tersebut juga ternyata sudah terkenal aktif sejak usianya masih pelajar. Ia sudah dipercaya oleh para gurunya untuk memimpin Ikatan Pelajar Nahdatul Ulama (IPNU) di Cabang Sumbawa.
Kemudian lanjut lagi di ranah perkuliahan, beliau juga dikenal aktiv di Ikatan Mahasiswa Muhammadiyah (IMM). Karir organisasi tersebut tidak berhenti sampai disitu, beliau juga lanjut aktiv menjadi anggota di Pemuda Muhammadiyah sampai pada masanya ia ditunjuk dan dipercaya sebagai Ketua Umum PP Muhammadiyah selama 10 tahun, yaitu periode 2005 sampai 2015. Tak heran jika sudah banyak pengalaman yang ia miliki, terlebih dalam ranah Islam.
Biografi Din Syamsuddin Bersama Keluarga
Pria berusia 60 tahun tersebut telah menikah dengan alhamarhum Hj.Fira Beranata dan sudah dikaruniai 3 orang anak bernama Farazahdi Fidiansyah, Mihra Dildari, dan Fiardhi Farzanggi. Beliau menikah pada tahun 1986, kemudian sang istri tutup usia di tahun 2010 lalu, dan jenazahnya dimakamkan di Tanah Kusir. Kepergian istrinya menyisakan luka yang sangat mendalam bagi Din Syamsuddin. Ia berniat untuk tidak menikah lagi semenjak kepergiannya.
Namun sepulang dari pergi Umroh, beliau ternyata dikehendaki hal lain Oleh Allah SWT. Bahwasannya ketika ia bermunajat yang sekiranya diberikan jodoh lagi untuk sama-sama berjuang di jalan Allah SWT, ternyata secara tidak langsung tersirat nama Novalinda Jonafrianty, yang memang sempat dikabarkan media dekat dengan Sosok Din Syamsuddin. Akhirnya sepulang umroh, ia pun langsung BBM Novalinda, minta bertemu sekaligus menjadikannnya istri sampai hari ini.
Banyak yang beranggapan tentang Din Syamsuddin telah melamar Novalinda lewat BBM. Namun ternyata pernyataan tersebut tidak mendapat pembenaran sampai saat ini, alias berita hoax.
Dan sekarang, pria yang mempunyai nama asli Muhammad Sirajuddin Syamsuddin tersebut sudah memiliki 4 total anak, ditambah dengan Erlangga Tri Putra Novrianto. Mereka semua kini tinggal di kediaman Din Syamsuddin di Pejaten, Depok.
Dikenal Sebagai Seorang Politisi
Tidak hanya berkutat di dunia Muhammadiyah saja, namun Din Syamsuddin juga pernah menyelami dunia politik selama kurang lebih 7 tahun, sejak tahun 1993.
Beliau pernah dipercaya sebagai Ketua Departemen Penelitian dan Pengembangan DPP Golkar Dan pernah juga menduduki jabatan sebagai anggota, MPR dari fraksi Golkar, dan sempat ditunjuk serta dipercaya juga sebagai Dirjen Pembinaan Penempatan Tenaga Kerja, Depnaker RI.
Semua riwayat serta jabatan-jabatan di sekian banyak tempat politik tersebut sudah cukup membuktikan bahwa, terjunnya Din Syamsuddin ke dunia politik tidak main-main. Namun karena satu dan lain pertimbangan, akhirnya pada tahun 2000, beliau resmi mengundurkan diri dari dunia politik dan hanya aktiv di Dunia organisasi Keagamaan sosial dan di Bidang Akademisi.
Beberapa hal yang tidak banyak orang tau tentang Din Syamsuddin adalah, beliau merupakan salah seorang dosen di beberapa perguruan tinggi negeri seperti Di UMJ, UIN, UHAMKA, dan UI.
Tidak tanggung-tanggung, beliau juga mendapat penghargaan Gelar Kehormatan Guru Besar Di UIN Syarif Hidayatullah. Bahkan di Indonesia sendiri, Din Syamsuddin dikenal sebagai tokoh yang kritis terhadap berbagai kebijakan yang diterapkan pemerintah.
Beliau terkenal cendekiawan, sangat pluralism dan toleransi terhadap semua agama yang ada. Tak heran jika beliau dijadikan sebagai salah satu tokoh penting yang sangat berpengaruh terhadap perkembangan negara Indonesia.
Bahkan hampir semua wartawan akan langsung mencari Bapak din dan meminta pendapatnya untuk semua kasus penting yang sedang terjadi di dunia pemerintahan Indonesia, baik tentang politisi maupun keagamaan.
Kriteria Pemimpin Ideal Menurut Din Syamsuddin
Ditengah waktu pemilu seperti sekarang ini, tak ayal seluruh masyarakat Indonesia pastinya harus paham tentang bagaimana seorang pemimpin yang ideal. Kedua kandidat antara Jokowi dan Prabowo memang mungkin sudah memenuhi kriteria pemimpin ideal bagi sebagian kalangan, namun bagaimana pendapat salah satu tokoh agama din syamsuddin ini ?
Mantan ketua MUI Indonesia ini juga ternyata ikut angkat bicara mengenai pemimpin ideal yag seharusnya. Hal tersebut disampaikan secara lugas dan gambling oleh pria berusia 60 tahun tersebut pada saat selesai menghadiri Acara International Conferences On Islam And Muslim Societis (ICONIS) pada tahun 2018, yang mana beliau diacara tersebut sebagai Keynote Speaker.
Menurutnya kriteria pemimpin yang ideal paling penting adalah harus mampu memahami persoalan visi dan cita-cita bangsa Indonesia kedepannya. Ilmu pemahaman tersebut harus dipahami secara luas dan mendalam.
Karena jika seorang pemimpin sudah mengetahui apa saja visi dan misi bangsa, maka sudah pasti pemimpin tersebut mampu memimpin bangsa Indonesia ini ke arah yang tepat dan sudah seharusnya. Pemimpin tersebut sudah jelas akan membawa bangsa Indonesia untuk berdiri lebih dekat dengan pencapaian cita-cita bangsa.
Kemudian kemampuan tersebut juga harus ditambahkan dengan kemampuan membaca realitas yang ada di masyarakat Indonesia sekarang ini Bagaiman yang sesungguhnya terjadi, masyarakat menghadapi berbagai persoalan mulai dari di bidang ekonomi, sosial, politik bahkan saat ini kecenderungan masyarakat juga telah mengalami perubahan sejak memasuki era reformasi. Jangan sampai berhenti di tingkat nasional saja, namun juga harus mampu membaca rasional sampai ke tingkat internasional atau global.
Kriteria pemimpin yang ideal menurut Din Syamsuddin yang ketiga dan keempat adalah seorang pemimpin haruslah mempunyai kemampuan membaca realitas tersebut tanpa dicampur adukkan dengan dinamika global. Karena menurutnya nanti cita-cita bangsa akan ikut bergeser.
Apalagi saat ini bidang perekonomian global, geo ekonomi, geopolitik sudah terjadi persaingan sengit antar negara. Maka dari itu Indonesia harus bangkit, dan tampil sebagai negara besar yang kuat, denga berbagai sumber kekayaan alam serta manusia yang berlimpah.
Semua tujuan dan cita-cita tentunya akan bisa terlaksana jika suatu negara dipimpin dengan pemimpin ideal yang berkeriteria seperti itu, ujar tokoh agama terkemuka Di Indonesia Din Syamsuddin. Kemudian beliau menambahkan kriteria terakhir dengan Pemimpin yang mampu mempersatukan bangsa yang majemuk ini. Dengan beragam suku, ras, agama, kebudayaan, bahasa yang berbeda-beda. Apabila seseorang sudah mempunyai lima kriteria tersebut, maka sudah bisa disebut sebagai Pemimpin yang Ideal, menurut Din Syamsuddin.
Telah Menerima Sederet Penghargaan Dari Berbagai Belahan Dunia
Mungkin sudah cukup membahas tentang biografi Din Syamsuddin, bagaimana beliau bisa mencapai semuanya sampai di titik ini, apa saja karir yang sudah ia lewati sampai akhirnya ia mendapat julukan sebagai salah satu tokoh penting yang paling berpengaruh di Indonesia.
Banyak hal serta fakta lainnya yang bisa diulik dari pria yang sudah mempunyai 4 orang anak ini. Salah satunya adalah fakta tentang penghargaan kedua yang ia peroleh dari Jepang yaitu "The Order Rising Sun, Gold And Silver Star" Berikut adalah beberapa fakta Din Syamsuddin atas sederet penghargaan yang diterimanya.
1. Mendapat Penghargaan Atas Dedikasinya Mempromosikan Interaksi Dengan Masyarakat Islam Yang Ada Di Jepang
Humas kedutaan besar Jepang Khusus Indonesia yang bernama Aya Kumara, mengatakan bawa Bintang jasa yang diberikan ini semata-mata karena Din Syamsuddin telah berhasil mensosialsisasikan Islam kepada Pemerintah dan Seluruh Masyarakat Islam yang ada di Jepang.
Humas kedutaan besar dari Jepang tersebut juga menambahkan bahwa Din Syamsuddin telah mengambil peran banyak dalam dialog antar agama dan berhasil juga menjalin hubungan kerjasama yang baik antar tokoh agama dan politisi Jepang. Dimana hal tersebut dianggap bisa meningkatkan rasa saling pengertian, dan toleransi antar masyarakat Jepang dengan Masyarakat Islam Indonesia Yang ada disana.
2. Merupakan Satu Dari 10 Figur Internasional Yang Menerima Penghargaan Tersebut
Suatu penghargaan yang sangat penting dalam sebuah biografi, dimana sosok din syamsuddin ternyata merupakan wakil dari Indonesia yang menerima penghargaan "The Order Rising Sun, Gold And Silver Star" dari Jepang, diantara 9 figur international lainnya yang berasal dari sejumlah negara baik Asia dan Non Asia.
Dilansir dari beberapa brita yang beredar setelah menerima penghargaan tersebut, Din Syamsuddin bertemu dengan Wakil Ketua DPR RI Fahri Hamzah. Dan beliau mengungkapkan rasa bangga terhadap sesama orang sumba, putra Dari Negara Indonesia ini.
3. Salah Satu Tokoh Indonesia Yang Dekat Dengan Jepang
Perlu anda ketahui bahwa selain aktiv di berbagai kegiatan organisasi di Indonesia, beliau juga tercatat aktiv didunia international dan dekat dengan salah satu Negara Maju yang juga sangat berpengaruh di ranah international yaitu Jepang. Terbukti dengan ia sekarang menjabat sebagai Ketua Centre For Dialog And Cooperation Among Civilization (CDCC). Ini dilansir sangat memiliki hubungan baik dengan negara Jepang.
Hal ini juga didukung karena jabatan Din yang juga sebagai president sekaligus moderator dari Asian conferens Of Religions For Peace (ACRP), yang bermarkas di Tokyo Jepang sejak tahun 2007. Bahkan beliau juga diundang beberapa kali oleh forum-forum akademik di Doshisha University Di Kyoto, dan Waseda University Di Tokyo. Untuk menghadiri dan memberikan ceramah Di International Peace Prayar di Sendai Buddhist Tample, Mount Hiei, Kyoto Jepang.
4. Merupakan Penghargaan Ketujuh Yang Diterima Din Syamsuddin
Bagi anda yang belum tau, penghargaan atas apresiasinya terhadap dialog antar umat beragama tersebut merupakan penghargaan ketujuh yang ia terima. Walau begitu, Din Syamsuddin tetap menganggap bahwa penghargaan tersebut adalah milik semua warga Muhammadiyah bersama. Karena beliau tidak akan bisa menerima penghargaan tersebut jika bukan karena peran Muhammadiyah diranah Internasional.
Penghargaan ketujuh tersebut resmi diterima pada 2017 lalu, setelah ia menerima gelar Doktor Honoris Causa Dari Universitas di Fatoni Di Thailand, dan sejumlah penghargaan-penghargaan lainnya yang ia terima dari negara China, Kerajaan Jordania, sampai pernah juga mendapat penghargaan dari negara Italia. Sungguh sebuah prestasi yang harus amat sangat mendapat apreasiasi dari masyarakat Islam di Indonesia.
Kabar Terbaru Din Syamsuddin Hari Ini
Setelah semua informasi biografi Din Syamsuddin diatas sudah terkuak secara lengkap, maka inilah kabar terbaru dari Din Syamsuddin. Kabarnya beliau di utus oleh presiden Jokowi untuk menghadiri Dialog dan Kerjasama Antar agama. Namun baru-baru ini ada sebuah berita yang langsung viral dibahas di semua sosial media mengenai foto yang bertuliskan alasan keterangan beliau mengundurkan diri.
Di foto tersebut, mantan Ketua PP Muhammadiyah tersebut berbicara bahwa alasan ia mundur dan menolak utusan presiden untuk menghadiri dialog dan kerjasama antar agama tersebut dikarenakan beliau tau ada orang-orang yang berada dibalik Presiden Jokowi yang berbohong. Dan beliau juga berbicara bahwa jika jokowi terpilih menjadi president nanti maka tidak tau bagaimana nasib Umat Islam nanti di tahun 2024.
Namun pernyataan dan foto yang sudah terlanjur tersebar luas dan banyak dibicarakan dimedia sosial akhir-akhir ini dilansir adalah berita hoax. Salah satu media pemberitaan yang ada telah mengkonfirmasikannya dengan langsung menelepon Din Syamsuddin yang saat ini tengah berada di Wina, Austria. Beliau mengatakan via Chat Whatsapp, bahwasannya berita yang beredar tersebut adalah hoax dan bukan karena alasan tersebut beliau mengundurkan diri dari utusan tersebut. e7��1