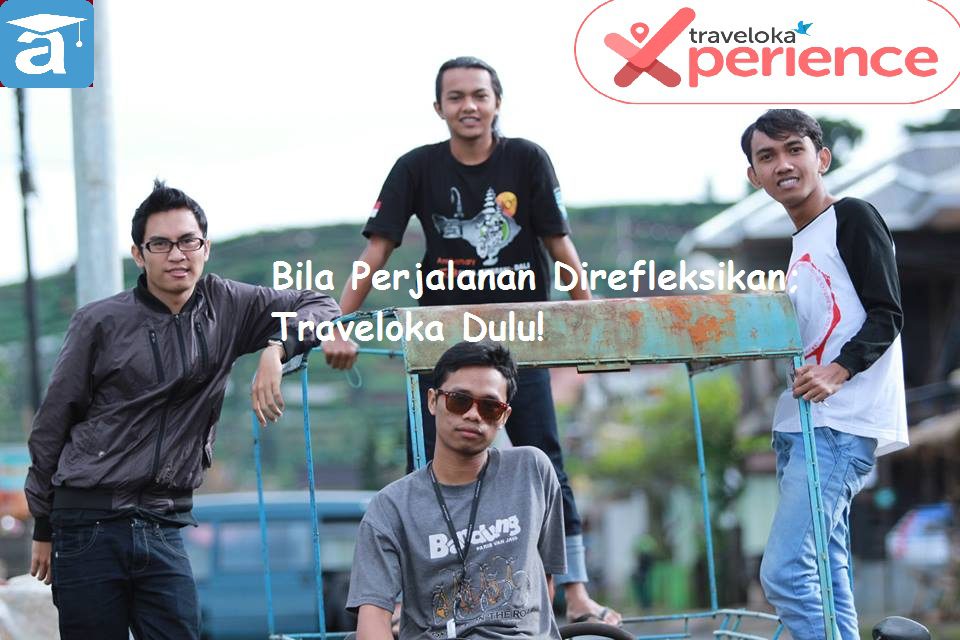 Saat ini, telah hadir layanan baru bernama Traveloka Xperience. Dengan layanan inilah terbukti bahwa Traveloka telah berhasil meningkatkan pelayanan kepada semua pelanggannya lewat 10 produk terbarunya. Tak heran bila kemudian, sampai dengan hari ini Traveloka berhasil mendapatkan 3,5 juta pengguna aktif dari 7 negara yakni; Indonesia, Singapura, Malaysia, Thailand, Vietnam, Filipina, dan Australia.
Misi menjadi perusahaan leading travel and lift style platform di kawasan Asia Tenggara sepertinya telah berhasil terwujud berkat segala upayanya selama ini. Bahkan, di awal tahun 2019 yang lalu, Traveloka telah berhasil melebarkan sayapnya dengan cara memenuhi kebutuhan konsumen lewat produk dan layanannya lewat satu aplikasi. Alhasil, platform pemesanannya bisa dilakukan secara langsung dari smartphone masing-masing pengguna.
Sejarah Hadirnya Traveloka Xperience
Karena Traveloka menyadari akan kebutuhan masyarakat dalam memenuhi kebutuhan gaya hidupnya yang semakin meningkat, tantangan ini membuat Traveloka langsung berupaya untuk memenuhi kebutuhan pelanggannya. Hal ini didasari dari data BPS (Badan Pusat Statistik) yang mengatakan bahwa konsumsi rekreasi dan budaya meningkat di level 6,5% sampai akhir tahun 2018. Sementara itu dari survey yang dilakukan di AS (Amerika Serikat) mengatakan bahwa responden sekarang ini lebih cenderung memasukkan dana tertingginya untuk kegiatan memperkaya pengalaman.
Salah satunya untuk melakukan kegiatan seru seperti menikmati festival musik, liburan di suatu tempat, dan berbagai macam kegiatan untuk memenuhi gaya hidup masa kini. Maka dari itulah dengan adanya kebutuhan baru tersebut menjadi pemicu semangat Traveloka dengan jawaban menghadirkan layanan Traveloka Xperience untuk pelanggan setianya!
Layanan Traveloka Xperience
Pernahkah Anda saat sedang treatment di suatu tempat namun ternyata sudah penuh dan harus antri panjang dulu? Padahal biaya treatment itu mahal. Jadi, bukannya buat tubuh semakin fresh namun yang ada malah badan tambah capek? Maka dari itulah sekarang ini dengan adanya program baru dari Traveloka siap memenuhi kebutuhan pelanggannya. Berikut ini adalah beberapa layanan yang ditawarkan dalam program terbarunya dari Traveloka Xperience, antara lain:
Traveloka saat ini menghadirkan kemudahan pencarian sekaligus pemesanan lewat berbagai macam kategori aktivitas liburan & gaya hidup untuk pelanggannya. Beberapa diantaranya adalah menyediakan layanan tiket festival/ event/ konser musik, tiket atraksi,tiket taman bermain anak, paket tour, pijat dan spa, tiket bioskop, karaoke, kelas olahraga, dan kecantikan.
Dengan hadirnya program terbaru kali ini siap memanjakan penggunanya untuk membeli berbagai macam tiket dan voucher untuk melakukan kegiatan seru. Bahkan fitur Traveloka Xperience yang dihadirkan kali ini tidak hanya berlaku untuk wisatawan domestik saja. Namun program ini juga berlaku untuk wisatawan internasional yang sedang mencari kegiatan seru di kawasan Asia Tenggara.
Jadi seperti itulah layanan yang dihadirkan kali ini untuk membuat semua kegiatan seru semakin mudah, termasuk untuk menghabiskan waktu me time. Anda bisa langsung melakukan pemesanan untuk body treatment di Spa kesukaan Anda tanpa ribet dan bebas antri. Itupun lengkap dengan berbagai macam diskon dan promo yang menarik dari Traveloka.
Aktivitas Seru dan Harga Tiket Traveloka Xperience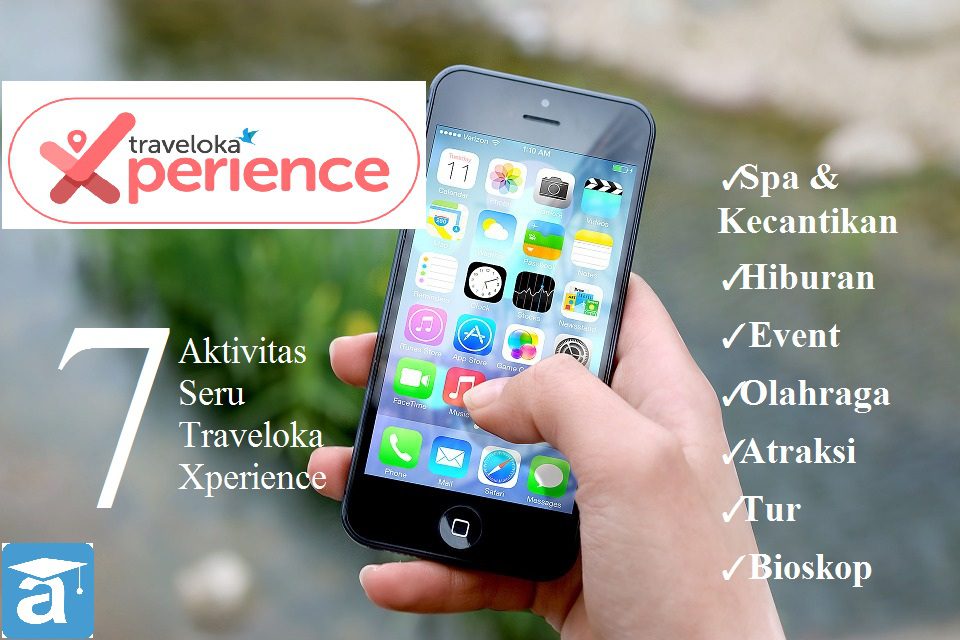 Untuk membuat waktu luang lebih berwarna, tidak ada salahnya jika Anda mencoba berbagai macam pilihan rekreasi dan aktivitas seru dari Traveloka. Karena kali ini lewat layanan terbarunya, Traveloka siap menghadirkan harga yang terbaik di setiap layanannya. Jadi, selain proses pemesanan tiket lebih praktis, ada banyak aktivitas dan rekreasi seru yang bisa Anda pesan lewat Traveloka Xperience, seperti di bawah ini:
1. Spa & Kecantikan
Saat liburan tiba, maka salah satu cara paling tepat untuk menghabiskan waktu liburan adalah dengan memanjakan diri di spa. Anda bisa memanjakan diri dengan cara melakukan perawatan tubuh agar badan lebih rilex, segar, dan pikiranpun tenang. beruntungnya saat ini Traveloka siap memberikan kemudahan kepada para pelanggan supaya bisa menemukan layanan perawatan tubuh sesuai kebutuhan.
Beberapa layanan tersebut meliputi spa, perawatan kulit, rambut, pijat, dll. Semuanya bisa ditemukan pada aplikasi Traveloka. Jadi selain pencariannya lebih mudah, Anda juga berkesempatan mendapatkan berbagai macam promo yang dihadirkan disini. Degan demikian, hal tersebut akan semakin memanjakan tubuh Anda dengan cara yang lebih hemat. Salah satu produk spa dan kecantikan yang dihadirkannya adalah di tempat perawatan RH Salon and Family Spa yang ada di Surabaya.
Saat ini Traveloka Xperience menghadirkan layanan spa dan kecantikan di tempat tersebut dengan harga yang super istimewa! Karena jika seharusnya tiket vouchernya senilai Rp 850.000, -. Kini Anda hanya perlu membayar senilai Rp 697.000. – saja. Itu artinya Anda bisa menghemat Rp 153.000, – dalam sekali treatment. Menarik sekali bukan?
Di tempat inilah Anda akan dilayani oleh terapis profesional yang berkualitas tinggi untuk melakukan treatment kesehatan lengkap untuk ibu dan buah hati. Jadi tempat ini cocok sekali untuk Anda yang ingin melakukan relaksasi seru bersama keluarga untuk mendapatkan pengalaman yang tidak terlupakan.
2. Hiburan
Jika Anda hanya memiliki waktu liburan yang singkat, maka Traveloka Xperience juga menawarkan kegiatan hiburan seru yang cocok untuk Anda! Yaitu sebuah kegiatan hiburan yang bisa Anda temukan di tempat karaoke, tempat bermain video games, taman bermain, dan indoor outbound. Jika Anda ingin liburan bersama anak-anak, silahkan ajak mereka belajar sambil bermain di workshop atau di kelas.
Sehingga Anda tetap bisa menikmati liburan yang terbatas waktunya tanpa bosan. Salah satu tempat seru yang bisa dipesan tiketnya dari Traveloka adalah hiburan Karaoke Anang Family Karaoke Tidar yang ada di Surabaya. Dengan memesan tiket voucher dari Traveloka, Anda bisa hemat hingga Rp 80.000, -. Karena jika harga normalnya adalah Rp 150.000, -, kini dengan program Traveloka Xperience bisa membuat Anda hanya perlu membayar voucher sebesar Rp 70.000, – saja!
Di Anang Karaoke inilah Anda bisa menikmati hiburan seru bersama keluarga dari ribuan lagu dengan genre dan bahasa yang bisa dinyanyikan bersama-sama. Anda juga akan menikmati sesi karaoke hingga 2 jam di tempat yang nyaman dan bersih. Tempat hiburan ini cocok sekali untuk Anda yang memiliki jiwa bebas dan ingin menikmati hiburan bersama keluarga dan teman-teman di tempat yang seru!
3. Event
Ingin menghabiskan liburan dengan cara menonton sebuah event konser musik? Saat ini Anda bisa melakukan pemesanan tiket event/ konser musik langsung dari Traveloka! Karena Traveloka telah bekerja sama dengan banyak promotor yang terkenal. Mulai dari kegiatan event konser musik sampai dengan sirkus. Semua event tersebut bisa langsung dipesan tiketnya lewat Traveloka!
Anda tidak perlu lagi mencetak tiketnya, karena Traveloka akan memberikan kemudahan akses ketika Anda akan datang ke berbagai event. Sehingga, lebih ramah lingkungan dan praktis. Salah satu tiket konser musik yang ditawarkan oleh Traveloka adalah konser eksklusif Iwan Fals 2019 yang akan diadakan di Cikarang, Bekasi mendatang. Dimana harga tiket konsernya sebesar Rp 82.500, -.
Bersama Iwan Fals, Anda bisa menghabiskan malam seru dengan melihat penampilan spektakulernya di konser Eksklusif Karya Semesta Iwan Fals. Konser ini nantinya akan diadakan secara live pada 8 November 2019 mendatang, tepatnya diadakan di Stadion Wibawa Mukti, Cikarang. Anda bisa menyanyikan lagu terbaik milik Iwan Fals, seperti Guru Oemar Bakri dan Bento saat menghadiri event tersebut.
Disitulah nanti Anda juga bisa menikmati keseruan konser dengan teman-teman yang lain. Jadi, event ini cocok sekali untuk Anda yang sedang membutuhkan hiburan seru di malam yang panjang. Kaena tidak hanya Iwan Fals saja, dalam konser musik ini nanti akan ditemani juga dengan beberapa musisi berbakat yang lain, seperti Kotak, Marion Jola, dan Judika!
4. Olahraga
Meskipun masih musim liburan, tidak ada salahnya untuk tetap berolahraga. Karena saat liburan tiba itu tidak seharusnya bermalas-malasan. Anda harus membuat tubuh tetap bugar dengan cara berolahraga bersama keluarga dan teman-teman supaya bisa menikmati pengalaman seru bersama mereka. Lewat program Traveloka Xperience inilah nantinya Anda bisa memilih sendiri kegiatan olahraga yang Anda inginkan.
Beberapa kegiatan olahraga yang ditawarkan disini adalah fitness, climbing, berenang, bela diri, dan bermain trampoline. Semua tiket olahraga tersebut bisa dipesan langsung di Traveloka supaya badan lebih sehat. Salah satu produk olahraga yang bisa dipesan untuk Anda yang sedang berada di Surabaya adalah tiket fitness yang ada di Explore Fitness Surabaya.
Anda bisa mendapatkan potongan harga jika memesannya disini. Karena dari harga normal sebesar Rp 50.000, – kini lewat Traveloka, Anda hanya perlu membayar tiket vouchernya sebesar Rp 42.500, – saja. Itu artinya Anda hemat Rp 7.500, – jika memesan dari Traveloka. Disinilah Anda bisa membangun kekuatan fisik dengan cara mendaftarkan diri untuk mengikuti berbagai macam kelas yang tersedia, seperti Aerobik dan Zumba ataupun fasilitas gym sepanjang hari.
5. Atraksi
Mencoba bermain ke sebuah taman hiburan untuk menikmati wahana yang disediakan bersama teman-teman dan keluarga pasti akan menjadi pengalaman seru yang tidak terlupakan untuk menghilangkan penat ketika liburan tiba. Maka dari itulah tidak ada salahnya jika Anda mencoba salah satu layanan atraksi yang disediakan oleh Traveloka Xperience.
Lewat layanan inilah Anda bisa mencoba atraksi liburan, seperti bermain roller coaster, arung jeram, dan bermain di playground. Karena ada banyak taman hiburan seru yang bisa dipesan langsung di Traveloka. Salah satunya adalah memesan tiket masuk di taman bermain Suroboyo Carnival Park. Dengan memesan lewat Traveloka, Anda bisa hemat hingga Rp 6.000, -. Karena dari harga normal Rp 60.000, -, Anda hanya perlu membayar Rp 54.000, – saja. Itupun Anda sudah bisa menikmati 40 wahana langsung bersama teman-teman dan keluarga tercinta!
6. Tur
Saat ini Anda bisa merencanakan kegiatan seru di berbagai destinasi wisata anti ribet! Karena saat ini telah hadir paket tour yang bisa dipesan langsung dari layanan Traveloka Xperience. Disinilah Anda bisa menentukan sendiri destinasi wisata manakah yang paling Anda inginkan, baik dari dalam negeri dan luar negeri.
7. Bioskop
Tidak punya cukup waktu untuk melihat tayangan film box office di hari biasa? Maka akhir pekan dan tanggal merah adalah solusinya! Saat ini Anda tidak perlu memesan tiket bioskop secara manual dengan cara mengantri panjang sebelum menonton film. Dengan adanya layanan Traveloka yang terbaru kali ini membuat Anda dapat memesan tiket bioskop langsung di Cinemaxx, CGV, dan FLIX lebih mudah!
Cukup buka aplikasi Traveloka saja, Anda sudah bisa memilih film yang diinginkan, sekaligus memesan jumlah tiket sesuai kebutuhan, lengkap dengan memilih posisi tempat duduk paling nyaman dan seru untuk Anda. Selanjutnya, tinggal lanjutkan pesanan dengan melakukan pembayaran sesuai metode pembayaran yang ada.
Keunggulan Traveloka Xperience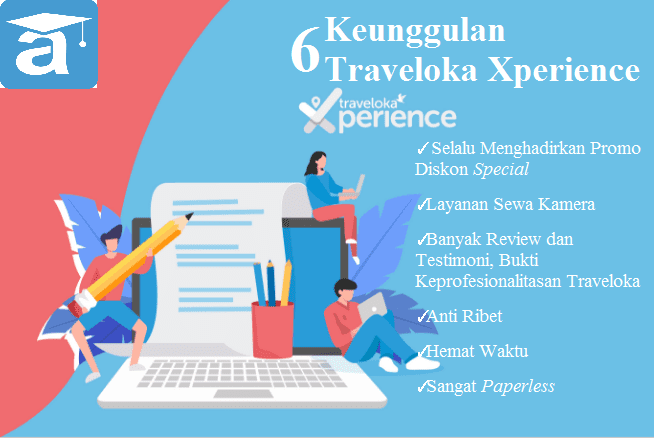 Apa sih alasannya masih bertahan bersama Traveloka? Sudah pasti jawabannya adalah karena Traveloka menghadirkan berbagai macam promo dan kegiatan seru yang menarik untuk dicoba, seperti yang sudah disebutkan sebelumnya. Maka dari itulah tak heran jika sampai saat ini banyak orang tetap menggunakan layanan Traveloka. Berikut ini adalah alasan memilih Traveloka Xperience dilihat dari kelebihannya, antara lain:
Layanan ini selalu menghadirkan promo diskon special untuk pelanggannya. Bahkan promo diskon yang dihadirkan itupun jumlah dan nominalnya tidak tanggung-tanggung! Ada yang diskonnya mencapai 50% untuk berbagai macam kegiatan hiburan yang dipilih oleh pelanggannya. Menarik sekali, bukan?
Layanan yang dihadirkan pada program ini ada banyak! Hal ini membuktikan bahwa Traveloka memang mengerti kebutuhan gaya hidup pelanggannya. Ada banyak aktifitas seru pilihan yang ditemukan disini! Bahkan ada juga layanan sewa kamera untuk membuat kegiatan traveling semakin lengkap dan seru. Jadi, buktikan saja sendiri kelengkapan layanan yang dihadirkan oleh Traveloka Xperience, baik itu untuk liburan seru didalam negeri dan luar negeri. Semuanya ada disini!
Ada banyak review dan testimoni yang bisa ditemukan disini dari pengguna program Traveloka sebelumnya. Jadi, ini termasuk salah satu kelebihan dan alasan kenapa Anda tidak boleh ragu dengan layanannya. Bahkan bila perlu Anda bisa membaca semua ulasan yang ditulis oleh pengguna layanan Traveloka sebelumnya secara transparan.
Jika Anda termasuk orang yang suka dengan hal-hal praktis dan anti ribet, maka Traveloka solusinya! Kehadiran layanan terbarunya kali ini dikatakan sangat membantu semua orang dalam memenuhi kebutuhan gaya hidup selama ini. Hanya dengan membuat satu aplikasi saja, semua pemesanan kegiatan seru lainnya bisa dilakukan secara online. Itupun telah terintegrasi lengkap dengan metode pembayaran yang lebih praktis dalam satu genggaman saja.
Selain anti ribet, layanan yang ditawarkan dalam program Traveloka Xperience ini juga bisa lebih menghemat waktu Anda! Karena semuanya bisa dipesan dalam satu genggaman aplikasi saja, sehingga Anda tidak perlu menghabiskan waktu untuk mencari segala informasi yang dibutuhkan untuk survey tempat hiburan yang dituju. Karena semua informasinya bisa dicek langsung di aplikasi Traveloka.
Satu lagi kelebihan dari layanan ini adalah sangat paperless. Jadi hanya dengan memperlihatkan bukti voucher lewat barcode, maka Anda sudah bisa menikmati semua layanan yang dihadirkan oleh Traveloka.
Bila perjalanan direfleksikan, saat ini, Traveloka memberikan kemudahan kepada masyarakat untuk melakukan berbagai macam kegiatan seru hanya dengan satu genggaman saja. Sebab, semua kebutuhan Anda akan langsung bisa didapatkan kapan saja tanpa harus menanti datangnya gajian. Semua kemudahan itu bisa didapatkan berkat banyaknya voucher diskon yang ditawarkan pada layanan Traveloka Xperience yang membuat kegiatan me time serasa lebih menyenangkan dan anti ribet! Jadi, yuk segera nikmati #XperienceSeru dengan Traveloka.