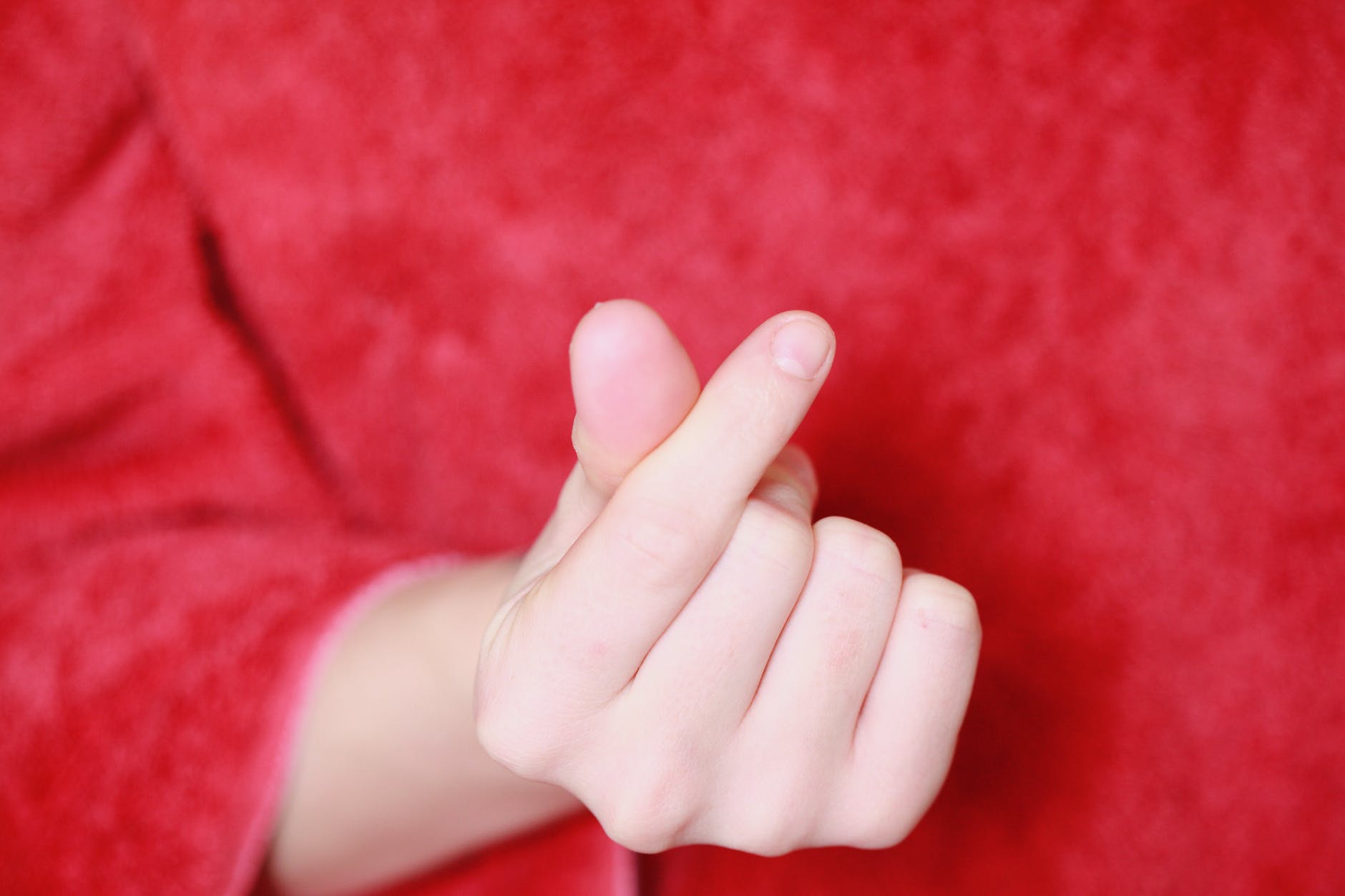 Can you speak English everyday, everytime and everywhere? Pertanyaan ini mungkin lebih banyak ditemui di kelas kursus bahasa Inggris. Namun saat ini sepertinya hampir semua orang di berbagai sektor akan bertanya semacam itu. Kebutuhan akan berbahasa Internasional semakin dibutuhkan dan dalam beberapa hal skill penguasaan bahasa Inggris menjadi tuntutan daripada semi-kewajiban.
Jangkauan yang luas, global dan sederet benefit lainnya adalah sederet alasan mengapa di zaman sekarang banyak orang ingin bisa berbahasa Inggris. Bahkan ada yang mati-matian mengejarnya (kelihatannya seperti saya) yang ingin bisa bahasa Inggris untuk mengejar target tertentu. Kalau alasan ini memang banyak, mulai dari mengejar beasiswa, pekerjaan sampai naik pangkat di perusahaan tertentu.
Itu juga menjadi alasan mengapa banyak lembaga kursus bahasa Inggris berdiri dengan banyak paket pembelajaran yang bisa dipilih sesuai kebutuhan. Saya sendiri sebetulnya cuma beberapa kali saja ikut lembaga kursus ini dikarenakan biaya yang juga bisa dikatakan "lumayan" untuk membuat kantong menjerit. Tapi hasilnya memang sepadan, setidaknya sekarang saya kalau ditanyai turis tidak langsung gelagapan seperti dulu. Hehehe…
Cara Saya Belajar Bahasa Inggris
Sebetulnya saya punya berbagai cara untuk bisa berbahasa Inggris, seperti mengikuti lembaga kursus sampai ikut seminar Internasional di kampus. Namun saya yakin tidak semua cara itu bisa diakses atau diikuti semua orang mengingat budget yang harus dikeluarkan lumayan. Alasan lainnya adalah cara tersebut sebetulnya adalah cara yang "lumrah" atau sudah jadi kebiasaan bagi sebagian orang.
Tapi dalam konteks belajar bahasa Inggris saya sendiri, saya sebetulnya mencampurkan banyak cara. Terkadang dalam suatu waktu atau kesempatan yang berbeda-beda menyesuaikan kondisi. Kalau dijabarkan memang lumayan panjang, namun saya meringkasnya menjadi tujuh cara saja. Itu banyak dong? Ya kan sesuai kondisi. Berikut cara saya belajar bahasa Inggris yang mungkin bisa jadi referensi anda belajar baik dengan cara serius maupun dengan cara asyik:
Baca Berita Bahasa Inggris
Satu hal yang selalu saya lakukan tiap hari demi pemahaman bahasa Inggris yang baik adalah membaca berita dalam bahasa Inggris. Sebetulnya ada banyak situs berita bahasa Inggris dan Amerika Serikat yang bisa diakses. Walaupun begitu saya lebih sendiri lebih sering menggunakan media lokal yang berbahasa Inggris, seperti The Jakarta Post. Soal pilihan ini memang selera kalian, namun yang paling penting adalah rutinitas wajibnya.
Ya, cara ini akan lebih baik jika anda memang niat bisa bahasa Inggris terutama jika anda masih sering dipusingkan dengan kosakata. Bahkan kita bisa menebak arti yang nantinya bisa disesuaikan arti dan maksudnya ketika anda membuka kamus. Hal ini tentu bisa membantu anda dalam memahami bahasa Inggris dari segi reading dan berbagai bentuk kosakata pemakaiannya.
Cara ini juga bisa dimanfaatkan untuk memperkaya kosakata bahasa Inggris anda yang mungkin masih kurang. Hal ini mengingat kata dalam bahasa Inggris termasuk banyak jenis dan ragam penggunaannya. Jadi anda bisa up to date perkembangan penggunaan kosakata dalam bahasa Inggris secara langsung.
Menonton Film Pakai Subtitle Inggris
Belajar paling nyaman adalah belajar yang sesuai dengan cara dan kebiasaan yang kita sukai sehari-hari. Nah cara ini cocok bagi anda yang suka menonton film atau video di komputer atau di perangkat mobile yang anda punyai. Namun jika anda punya kebiasaan menggunakan subtitle Indonesia, akan lebih baik jika anda menggantinya dengan subtitle bahasa Inggris.
Mengapa? Bukankah kita jadi tahu artinya jika pakai sub Indo? Iya, akan tetapi anda tidak akan tahu apa yang sebenarnya diucapkan oleh sang aktor dan aktris. Padahal setiap kata dalam bahasa Inggris ada juga yang tidak jelas ketika diucapkan. Jadi pakai subtitle bahasa Inggris akan lebih baik untuk mengetahui setiap kata yang diucapkan, sekaligus kita bisa mengetahui ritme dan tempo dalam bahasa Inggris.
Kalau saya, biasanya saya compare dengan sub Indo agar tahu bukan hanya kata namun juga ungkapan atau idiom. Suatu pelajaran yang anehnya justru susah ditemui ketika kita belajar bahasa Inggris. Aneh karena sebetulnya bahasa Inggris memiliki banyak idiom, namun hanya bisa kita temukan paling sering di film atau musik.
Mendengarkan Lagu dan Menterjemahkannya
Seperti cara di atas, cara ini mungkin merupakan salah satu cara yang termasuk santai dan menyenangkan bagi saya. Jika anda sering mendengarkan lagu Barat atau berbahasa Inggris pasti paham bagaimana cara kerja metode ini. Anda bisa menyanyikannya dengan mencari lirik Inggris dan mencari terjemahannya. Cara ini juga sepintas sama saja dengan mencari "subtitle" pada film.
Namun cara seperti itu terbilang praktis dan kurang mengolah kosakata dan tata struktur bahasanya. Jika anda ingin cara yang lebih berfaedah, anda bisa menebak lirik dan menuliskannya terlebih dahulu sebelum mencari lirik yang benar. Bisa juga anda menuliskan kata yang anda tahu dalam lagu tersebut dan anda terjemahkan sendiri lirik per lirik dengan bantuan kamus Maknaa.com. Cara ini dapat melatih olah kosakata anda dengan lebih intensif dan tentunya lebih menyenangkan dikarenakan mirip seperti "permainan".
Baca Buku Longman
Sebetulnya cara ini lebih tepat bagi anda yang sedang ingin mengambil tes TOEFL atau IELTS dan mengincar skor tertentu. Hal ini dikarenakan buku tersebut lebih banyak berisi mengenai contoh soal TOEFL dan jelas tidak ada terjemahan versi bahasa Indonesia-nya. Tapi toh saya termasuk yang menjadikan buku itu sebagai panduan utama disamping buku sejenis.
Ada alasan tertentu mengapa saya menjadikan buku itu sebagai buku utama referensi penerapan bahasa Inggris. Pertama buku itu berisi sejumlah tata bahasa yang cukup lengkap utamanya di bagian structure. Anda akan mengetahui bahwa sejumlah penerapan bahasa Inggris dalam praktek dan logikanya secara khusus memiliki fitur-fitur tersendiri, seperti cara menggabungkan dua kalimat kerja. Selain itu dalam buku tersebut juga memuat latihan-latihan tulis sederhana yang dapat membantu anda untuk belajar bahasa Inggris sekaligus tata struktur bahasanya. Saya kebetulan masih sering membuka-buka buku ini jika terdapat kesulitan mengerjakan soal TOEFL dan jika bingung dengan maksud strukturnya.
Praktek Ala Anak Jaksel
Jagad media sosial beberapa tahun lalu sempat heboh ketika muncul salah satu bentuk bahasa gaul yang dipraktekkan oleh kawula muda yang mendiami Jakarta Selatan. Mereka mempraktekkan bahasa Inggris sembari dicampur dengan bahasa Indonesia. Tidak hanya itu, mereka sering menggunakan kata yang sama, yang disatu sisi aneh serta menggelikan namun disisi lain seru. Kata yang digunakan rata-rata adalah kata which is, literally dan lain sebagainya.
Saking anehnya bahkan beberapa ahli di bidang budaya dan bahasa ikut mengomentari fenomena ini yang tentu saja ada pro dan kontra. Tapi daripada membicarakan itu, sebetulnya tidak ada yang salah dari bahasa anak Jaksel dalam konteks praktek bahasa Inggris. Saya pun sering sesekali mencampurkan bahasa Inggris, Indonesia bahkan boso Jowo dalam satu kalimat, which is problem but literally need to easier spoken way in English! So, seharusnya ra ono problemos about that. Kalau tidak dipraktekkan mana bisa lancar bahasa Inggris, didn't you?
Menulis Kosakata di Papan Tulis Kecil
Cara ini merupakan salah satu usaha saya yang termasuk masih saya praktekkan dan terbukti efektif. Saya kebetulan punya masalah dengan part of speech dimana saya susah membedakan apakah itu kata kerja, sifat, keterangan atau kata ganti. Itu belum termasuk kata sifat yang bisa berfungsi sebagai kata kerja dan tenses yang rumusnya jelas saya tidak hafal.
Namun adanya cara ini sangat membantu saya dalam mengatasi masalah—masalah tersebut meskipun tidak seratus persen. Saya beli papan putih dan setiap tiga atau empat hari sekali saya tulis kosakata baru yang saya dengar beserta dengan tipe katanya. Setelah saya hafal dan bisa aplikasi kata-katanya dalam sebuah kalimat, baru saya hapus dan mempelajari kata lainnya yang saya temukan. Cara ini cocok diaplikasikan bagi siapapun anda yang belajar bahasa Inggris dari segala level.
Download Video dari Youtube yang Bahasa Inggris
Cara terakhir saya belajar bahasa Inggris dengan mudah adalah menonton tayangan kesukaan saya di Youtube, yang tentu saja kanal-kanal berbahasa Inggris. Saya kebetulan suka menonton kanal teknologi dan otomotif dari Inggris atau Amerika Serikat. Saya biasanya mengunduhnya dan memutarnya beberapa kali untuk mengetahui apa saja yang dibicarakan oleh pembuat kontennya.
Hasilnya sejauh ini saya masih suka cara ini dikarenakan praktis dan kita bisa belajar bahasa Inggris secara langsung. Cara ini juga sangat lumayan bagi anda yang masih kepayahan dalam menangkap kata atau ungkapan dalam bahasa Inggris. Sering-seringnya bahkan saya menemukan kata-kata baru yang terjemahannya ternyata masih satu kata dengan kata lainnya. Cara ini juga termasuk cara santai belajar bahasa Inggris selain nonton film atau mendengarkan musik.
Now, are you ready for speak English?