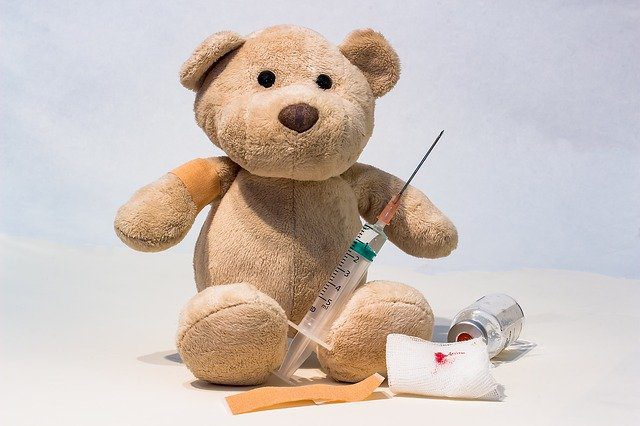 Vaksin Covid-19 Moderna Diklaim Efektif dalam Pengujian Awal (Gambar: Pixabay/Myriams Fotos)
Setelah perusahaan Pfizer minggu lalu mengumumkan tingkat efektivitas vaksin Covid-19 miliknya, kini giliran Moderna yang merilis hasil awal vaksin buatan mereka.
Dilansir dari halaman Live Science (16 Oktober 2020) hasil penelitian terbaru menunjukkan bahwa vaksin percobaan Covid-19 milik Moderna memiliki efektivitas sebesar 94.5% dalam perlindungan melawan infeksi Covid-19. Hasil ini dirilis oleh the Cambridge-Massachusetts-based Company kemarin Senin (16/11/2020).
Sebelumnya minggu kemarin, perusahaan Pfizer juga telah merilis hasil awal penelitian mengenai efektivitas Covid-19 mereka sebesar 90%.
Vaksin Covid-19 Milik Moderna Diklaim Efektif: Rincian Pengujian
Hasil ini didapat dari analisis data pada Data Safety Monitoring Board (DSMB) yang ditunjuk oleh Nasional Institutes of Health (NIH) sebuah lembaga di Amerika Serikat yang bertanggung jawab menguji obat dan vaksin.
Terdapat 95 relawan yang terlibat dalam pengujian vaksin Covid-19 milik Moderna ini. Relawan tersebut di uji coba pada fase ketiga. 90 relawan diantaranya mendapatkan plasebo dan lima diantaranya mendapatkan vaksin perobaan.
Ke-95 relawan tersebut menurut Moderna, 15 diantaranya merupakan orang usia lanjut diatas 65 tahun. Sedangkan 20 relawan diantaranya adalah orang yang berasal dari komunitas masyarakat yang berbeda-beda.
Hasilnya menunjukkan dari ke 95 relawan tersebut, terdapat 11 orang yang memiliki kasus Covid-19. Namun ke-11 orang tersebut sama sekali tidak termasuk diantara orang-orang yang diberi vaksin. Artinya bisa disimpulkan bahwa yang menerima vaksin (5 orang diantaranya menurut Moderna tadi) aman dari infeksi.
Data dari DSMB tersebut tidak menyertakan masalah keamanan yang signifikan dari relawan yang diuji tersebut. Tidak disebutkan juga efek samping ringan maupun sedang dalam pengujian tersebut. Hasil itulah yang lalu didapatkan oleh vaksin Covid-19 Moderna di angka 94.5% efektif.
Menurut Direktur Institut Nasional Alergi dan Infeksi Penyakit (NIAID) Amerika Serikat, Anthony Fauci menyatakan dalam wawancaranya dengan NBC News bahwa hasilnya mencolok dan sungguh impresif.
"Sekarang kita punya dua vaksin (Pfizer dan Moderna) yang benar-benar efektif. Saya pikir ini adalah langkah maju yang sangat kuat dimana ini kami inginkan" kata Fauci.
Jenis dan Penggunaan Vaksin
Menariknya adalah, kedua perusahaan tersebut menggunakan metode yang sama dalam pengembangan vaksin Covid-19. Keduanya menggunakan teknologi yang belum dikenal sebelumnya dalam pembuatan vaksin, yaitu menggunakan genetik mRNA (Messenger RNA).
Singkatnya adalah genetik ini mendorong tubuh untuk membuat protein spike. Protein tersebut membangun gudang sel untuk melawan virus Covid-19 di dalam tubuh. Jadi bukan dengan perlindungan secara langsung seperti pada vaksin untuk penyakit lainnya, namun memicu tubuh untuk memproduksi protein tadi.
Kedua vaksin tersebut juga menggunakan dua dosis yang mujarab dan aman. Namun vaksin Covid-19 milik Pfizer disimpan dalam suhu dingin ekstrim mencapai minus 94 derajat Fahrenheit atau sekitar minus 70 derajat Celcius. Berbeda dengan Moderna yang disimpan dalam temperatur suhu minus 4 Fahrenheit atau sekitar minus 20 derajat Celcius.
Catatan penting lainnya adalah vaksin Moderna dapat bertahan enam bulan setelah produksi dengan temperatur itu. Vaksin ini juga tahan 30 hari apabila disimpan dalam suhu yang berkisar antara 36 sampai 46 Fahrenheit (2 sampai 8 derajat Celcius).
Rencananya Moderna bekerja sama dengan NIAID dan Otoritas Pengembangan Tinggi Biomedik (BARDA) akan melanjutkan uji coba fase ketiga yang melibatkan sekitar 30.000 relawan. Perkiraan Moderna mereka akan memproduksinya secara global sebanyak 500 juta sampai 1 milyar vaksin Covid-19 pada tahun 2021.
Sumber:
https://www.livescience.com/moderna-efficacy-results-coronavirus-vaccine.html