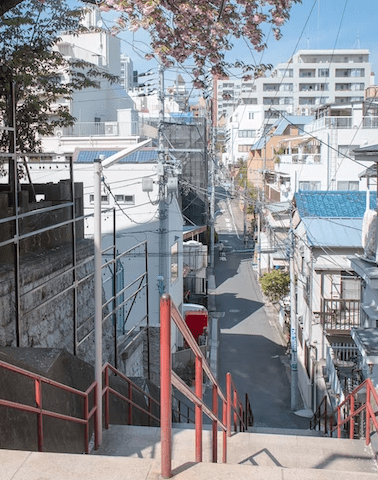 Tokyo, the capital of Japan, is a bustling city with a vibrant culture, rich history, and a plethora of tourist attractions to entice visitors from all over the world. From ancient temples to towering skyscrapers, Tokyo offers something unique for everyone to explore. In this blog post, we will delve into the top tourist attractions in Tokyo and provide you with a comprehensive guide to plan your visit to this incredible city.
Tourist Attractions in Tokyo
1. The Tokyo Tower
Standing tall at 333 meters, the Tokyo Tower is a popular tourist attraction that offers breathtaking views of the city around it. This iconic landmark is a must-visit attraction that dominates the Tokyo skyline and is a perfect spot for photographers and sightseers.
2. Sensoji Temple
Located in Asakusa, the Sensoji Temple is one of Tokyo's oldest and most famous temples that dates back to the 7th century. The temple is dedicated to Kannon, the goddess of mercy and is renowned for its distinctive architecture and stunning shrines.
3. Meiji Jingu Shrine
The Meiji Jingu Shrine is a serene oasis in the bustling city of Tokyo. This Shinto shrine is dedicated to Emperor Meiji and his wife, Empress Shoken, amidst beautiful greenery, Japanese cypress, and famous purification fountain.
4. Tsukiji Fish Market
For seafood lovers, the Tsukiji Fish Market is an ideal destination. The market is home to a massive variety of seafood from all over the world, and visitors can feast on fresh sushi and sashimi while immersing themselves in an authentic Japanese culinary experience.
5. Akihabara
Commonly known as the 'electric town,' Akihabara is a shopping district that attracts visitors with its techno geek culture. The district is home to a myriad of shops that sell anime figurines, video games, manga comics, and electronic gadgets.
6. Harajuku
Harajuku, located in Shibuya District, is a trendy neighborhood best known for its fashion, quirky street art, and eccentric cafes. The district is famous for Harajuku girls, who dress up in unique and vibrant outfits, making it a popular destination for Instagram-worthy photos.
7. Shinjuku Gyoen National Garden
The Shinjuku Gyoen National Garden is a serene park in the heart of Tokyo. Visitors can enjoy a leisurely stroll amidst cherry blossoms in the spring or crimson and golden foliage in the fall. The park also boasts a traditional Japanese garden, a French garden, and a beautiful greenhouse.
8. Tokyo Imperial Palace
The Tokyo Imperial Palace is the residence of the Emperor of Japan and is a significant monument situated in the heart of Tokyo. Despite being closed to the public, visitors can behold the beauty of the palace from afar and explore the nearby gardens.
9. Tokyo Disney Resort
The Tokyo Disney Resort is a magical amusement park that promises to take visitors on a thrilling adventure. The park is divided into two sections: Tokyo Disneyland and Tokyo DisneySea, and features a vast array of rides, parades, and Disney characters for people of all ages.
10. Shibuya Crossing
The Shibuya Crossing is the busiest intersection in the world and a bustling hub of activity in Tokyo. The intersection is surrounded by countless restaurants, shops, and neon lights, making it the perfect spot for people-watching and soaking up the vibrant atmosphere of Tokyo.
11. Odaiba
Odaiba is an artificial island that boasts stunning views of Tokyo Bay. The island features a range of unique attractions, including a giant Gundam statue, a Ferris wheel, and teamLab Borderless, a one-of-a-kind digital art museum.
12. National Museum of Nature and Science
The National Museum of Nature and Science is a museum dedicated to showcasing the wonders of the natural world. The museum's exhibits include the history of the earth, the origin of life, and the ecosystems of our planet, making it an interactive experience for visitors of all ages.
13. Sumida River Cruise
The Sumida River Cruise is a scenic boat ride through Tokyo's heart that promises to take visitors on a journey back in time. The cruise offers stunning views of the city's skyline, as well as some of Tokyo's most famous landmarks and bridges.
14. Ueno Park
Ueno Park is a vast public park that provides a refreshing escape from Tokyo's urban hustle. The park is home to several museums, temples, and shrines, as well as a zoo and a picturesque boating lake.
15. Tokyo Skytree
The Tokyo Skytree is a broadcasting tower that boasts an observation deck at 450 meters above the ground, providing visitors with breathtaking views of Tokyo. The tower also features two observation levels, a shopping mall, restaurants, and an aquarium.
In conclusion, Tokyo is a fascinating city that offers an endless array of tourist attractions to explore. From towering buildings to serene parks, traditional temples to futuristic museums, Tokyo has something for everyone to enjoy. Whether you prefer to indulge in Japanese cuisine or immerse yourself in the techno geek culture, Tokyo promises a unique and unforgettable experience for visitors. So, what are you waiting for? Plan your visit to Tokyo today and explore the magical city yourself!