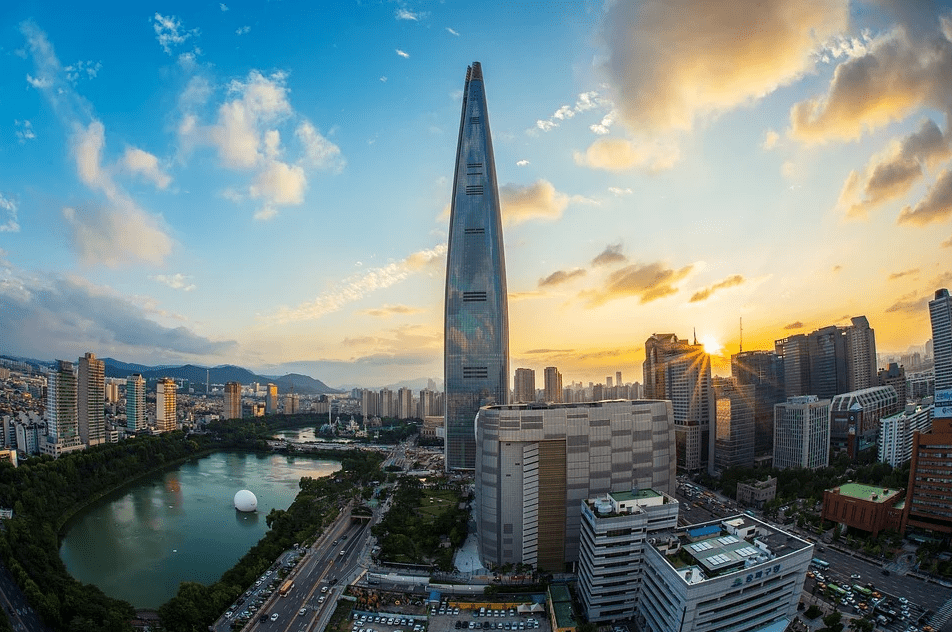 Saat ini, kepopuleran drakor telah mendunia. Masyarakat menyukainya karena akting serta bintang tersebut sangat keren. Bahkan, kini orang menjadikan tayangan tersebut sebagai program wajib harian. Nah, sebelum menontonnya, sebaiknya ketahui beberapa profil Aktor Korea yang begitu memikat.
Beberapa Profil Aktor Korea yang Paling Terkenal
Drama Korea diminati karena jalan ceritanya sangat menarik. Selain itu, banyak pecinta K-Drama yang mengagumi aktornya. Selain terkenal ganteng, pemainnya pun bertalenta sehingga tidak akan bosan menontonnya. Nah, di bawah ini ada beberapa artis terpopuler dari drama tersebut:
Kim Min Jong
Salah satu aktor ganteng yang terkenal di industri perfilman Korea ialah Kim Min Jong. Dia telah memainkan berbagai serial drama, antara lain: Reply (1994), Wedding Dress (1997) dan Vagabond (2019). Tak hanya itu, pria keren tersebut sudah mengantongi banyak penghargaan.
Selain membintangi berbagai serial drama, lelaki kelahiran Korea Selatan itu juga pernah membintangi banyak film antara lain: Holiday in Seol (1997), Family (2002) serta Rosebud (2019). Kim Min Jong pun telah menyabet The Big Star Prize dalam acara SBS Drama Award.
Kim Min Jae
Aktor populer lainnya yang sedang naik daun ialah Kim Min Jae. Bintang drakor tersebut tidak hanya jago akting, namun dia juga memiliki suara indah. Tak heran, jika pria kelahiran 1996 itu berprofesi sebagai penyanyi. Salah satu serial drama terbarunya yang dibintangi yakni Do You Like Brahms (2020).
Kepiawaiannya memainkan peran di film maupun serial drama ini tak hanya berasal dari bakatnya saja. Namun, pria tersebut juga mengenyam pendidikan di Chung-Ang University jurusan Theater and Film. Alhasil, Kim Min Jae berhasil memainkan berbagai tayangan drakor.
Kim Kyung Nam
Salah satu aktor terbaik yang harus diketahui ialah Kim Kyung Nam. Pria berzodiak Sagitarius tersebut memiliki kesibukan sebagai bintang drakor dan model. Tak heran, dengan wajah gantengnya serta tinggi 184 cm, lelaki itu pun memiliki banyak fans. Apalagi berbagai drama pernah dibintangi.
Terdapat berbagai serial drama yang pernah dibintangi oleh pria ini, antara lain: Two Mother (2014), Working Mom Parenting Daddy (2016) dan Secret and Lies (2018). Kepiawaiannya memainkan drakor dikarenakan ia telah memulai debutnya dalam film sejak tahun 2010.
Kim Kang Min
Aktor muda nan berbakat yang kerap membintangi berbagai serial drakor ialah Kim Kang Min. Ia memulai karirnya sejak 2019 dengan memainkan peran dalam serial My Uncle is Audrey Hepburn. Meskipun termasuk artis pendatang baru, namun pria kelahiran 1995 itu sangat bertalenta.
Selain menyibukkan diri dengan syuting serial drama, lelaki berwajah manis ini juga menjadi model. Setelah sukses drakor pertamanya, di tahun 2020 ada beberapa tayangan yang dibintanginya antara lain: Hospital Playlist, Soul Mechanic dan She Knows Everything.
Ahn Jae Wok
Ada lagi aktor Korea yang berbakat dan multitalenta, yakni Ahn Jae Wok. Lelaki kelahiran 1971 tersebut tidak hanya berprofesi sebagai bintang film, namun dia juga bekerja sebagai pemandu acara, penyanyi serta komposer. Tak heran, berbagai penghargaan diraihnya mulai dari kategori menyanyi hingga akting.
Serial drama terbaik yang pernah dibintanginya yaitu Bad Boys (2000), I Love you (2008) dan Five Children (2018). Dia pun pernah dalam beberapa film yakni First Kiss (1988) serta Triangle (2009). Meskipun pria tersebut telah berumur matang, namun ketampanannya masih melekat jelas.
Choi Dae Jul
Artis Korea yang populer akan aktingnya ialah Choi Dae Jul. Pria tersebut sangat terkenal karena telah berhasil memainkan perannya di berbagai serial drama dan film layar lebar. Drakor terbarunya antara lain: Born Again (2020), Psycopath Diary (2019) serta When the Camellia Bloom (2019).
Pria dua anak itu pernah mengeyam pendidikan di Hanyang University jurusan tari. Ada banyak film layar lebar yang telah berhasil dibintanginya, salah satunya adalah Snowy Road. Dalam tayangan tersebut, ia berperan sebagai bar owner. Selain itu, dia juga bermain Don't Cry, Mommy pada tahun 2012.
Kim Kyung Shik
Kim Kyung Shik ikut dalam agensi SM C & C Manaagement. Pria kelahiran 1970 itu lahir di Busan dan kini telah memiliki seorang istri bernama Jeong Yu-jeoung. Debutnya dimulai sejak ia membintangi serial drama berjudul My Love Patzi pada tahun 2002.
Drakor terbaik yang harus ditonton ialah My father (2007) dan Radio Dayz (2008). Kedua film itu dibintangi oleh Kim Kyung Shik. Apabila tertarik untuk menonton serial dramanya, silakan mononton My Cop (2008) serta Golden Bride (2007). Dijamin, mata akan terpuaskan melihat tayangan tersebut.
Kim Kang Wo
Salah satu bintang drakor yang berbakat ialah Kim Kang Wo. Lelaki berzodiak Cancer itu lahir 11 Juli 1978. Ia masuk King's Entertainment dan telah membintangi serial drama sejak 2011. Film pertamanya ialah Wuri's Family. Semenjak debutnya itu, banyak tawaran main datang dari berbagai produser.
Film layar lebar yang pernah dibintanginya antara lain: Tablodi Truth (2014), The Vanished (2018) dan High Society (2018). Atas talentanya, Kim Kang Wo pernah mendapatkan penghargaan pada tahun 2018 dalam nominasi Top Excellence Actor di serial My Husband Oh Jak Do.
Kim Min Ho
Salah satu aktor cilik yang memiliki talenta dalam bidang perfilman Korea yaitu Kim Min Ho. Lelaki muda tersebut sudah membintangi banyak serial antara lain: The Missing (2015), Life on Mars (2018) serta Doctor Detecive (2018). Ia lahir di Korsel pada tanggal 25 Desember 2010.
Selain itu, Kim Min Ho pernah bermain dalam serial The Last Empress (2018) dan Monel Flower (2018). Meskipun masih berusia sangat muda, namun ia mampu memperlihatkan bakat aktingnya. Di umurnya tersebut, dia telah memiliki banyak fans dari berbagai kalangan.
Joseph Lee
Joseph Lee ialah salah satu aktor berbakat asal negara Korea. Pria ini memiliki wajah tampan dan menarik. Tinggi badannya sekitar 186 cm dengan tubuh kekar yang atletis. Ia lahir di Amerika Serikat serta pernah mengeyam pendidikan di Purdue University.
Joseph tak hanya ahli berakting di film, namun dia pun memiliki bakat mengesankan dalam bidang melukis. Bisa dikatakan, jiwa seni melekat pada tubuhnya. Salah satu serial terbaik yang pernah dibintangi oleh pria tersebut adalah The Miracle We Met (2018).
Kim Jin Yup
Bicara tentang profil aktor Korea, salah satu yang harus diketahui yaitu Kim Jin Yup. Bintang muda ini sangat berbakat sebab selain memainkan peran di film, ia pun memiliki suara indah. Bahkan, karyanya pernah digunakan dalam drakor You're Coming.
Berbagai film berkualitas pernah dimainkan olehnya, antara lain: Showdown (2016) dan Coffee Matte (2016). Sementara itu, serial drakor terbaiknya yakni: Risky Romance (2018) serta Beautiful Love, Wonderful Life (2020). Banyaknya tayangan tersebut menandakan bahwa aktor muda itu berbakat.
Kim Ho Chang
Aktor film Korea yang sangat bertalenta ialah Kim Ho Chang. Pria kelahiran 1984 tersebut pernah mengeyam pendidikan di Dankook University. Debutnya dimulai pada tahun 2009, yakni sejak membintangi serial Shining Inheritance. Semenjak itu, berbagai tawaran drakor banyak berdatangan.
Serial drama terbaru Kim Ho Chang yakni Her Private Life (2019) dan When My Love Blooms (2020). Tak hanya drakor, pria bergolongan darah O tersebut juga pernah main dalam sejumlah film layar lebar antara lain: Hiya (2016), Miss Baek (2018) serta The Wrath (2018).
Kim Do Yun
Siapa yang tak mengenal Kim Do Yun? Meskipun dalam perfilman Korea aktor ini termasuk pendatang baru, namun penampilannya mampu menghipnotis para penonton. Lelaki kelahiran 1991 memulai karirnya di dunia akting sejak 2018. Ada berbagai serial drama pernah dibintanginya.
Serial drakor tersebut antara lain: ID: Gangnam Beauty (2018), Memories of the Alhambra (2018) serta Miss Lee (2019). Lelaki yang lahir di Korea Selatan itu juga pernah ikut bermain dalam Nokdu Flower pada tahun 2019. Meskipun masih baru, namun aktingnya sangat profesional.
Kim Min Sang
Ada lagi aktor tampan lainnya yang tak kalah berbakat, yakni Kim Min Sang. Pria berzodiak Aries ini lahir di Korea Selatan pada tanggal 14 April 1991. Berbagai film telah dibintanginya antara lain: If It Snows on Christmas (2011), Battlefield Heroes (2011) dan Mr. Idol (2011).
Lelaki tampan bertubuh tinggi itu juga telah berhasil memainkan perannya dalam sejumlah serial drama, salah satunya yakni Cheese in the Trap pada tahun 2006. Drakor lainnya pun tak kalah menarik antara lain: Beautiful Days (2011) serta Coffe House (2010). Tak heran jika ia mendapatkan penghargaan.
Ahn Bo Hyun
Ahn Bo Hyun merupakan salah satu aktor berbakat yang hingga kini masih eksis di perfilman Korea. Pria tampan ini lahir tanggal 16 Mei 1988. Tak hanya bertalenta soal akting, lelaki tersebut juga piawai dalam bidang modeling. Hal ini didapatnya usai mengeyam pendidikan Daekyung University.
Ahn Bo Hyun memulai karirnya dalam film sejak 2014. Serial drama pertamanya ialah Golden Cross. Sejak membintanginya, berbagai tawaran pun mulai berdatangan. Hingga kini, ketenarannya makin memuncak. Bahkan, di tahun 2020 ini drakor yang dibintanginya Itaewon Class mendapat rating tinggi.
Kim Kwon
Kim Kwon ialah aktor terbaik yang memiliki segudang prestasi. Ia lahir pada tanggal 16 Mei 1989. Pria tampan tersebut masuk dalam agensi 1n1 Starts. Untuk mendukung kemampuan aktingnya, Kim Kwon mempelajari teater di Dongkuk University. Alhasil, hingga kini kepopulerannya tak pernah meredup.
Drakor terbaik yang pernah dibintanginya adalah Voice (2017), Secrert Love Affair (2014) dan Man of Honor (2011). Selain itu, dia pernah membintangi Pure Love (2016) serta Pluto (2013). Berkat kerja kerasnya, Kim Kwon mendapatkan penghargaan sebagai aktor dalam 32nd KBS Drama Award.
Kim Kang Hoon
Korea memiliki aktor-aktor cilik berbakat nan multitalenta, salah satunya Kim Kang Hoon. Artis muda tersebut lahir pada tanggal 7 Juni 2009 di Korsel. Di usianya yang masih belia, anak tersebut telah membintangi berbagai serial drama dan film layar lebar.
Film terbaik yang pernah dimainkan antara lain: Lucid Dream (2017) dan Cheese in the Trap (2018). Sementara itu, Kim Kang Hoon pun bermain di banyak serial drama yakni Children of Nobody (2018) serta Please Come Back, Mister (2016). Drakor berkualitas lainnya ialah Hotel de Luna.
Kim Jung Wook
Salah satu aktor tampan yang sering membintangi film serta serial drakor ialah Kim Jung Wook. Pria tersebut memiliki tinggi 180 cm disertai berat 70 kg. Ia pernah berkuliah di Seol Institute of the Arts dan kini masuk agensi BOF Entertainment. Berbagai tayangan telah dibintanginya dengan piawai.
Salah satu serial drama terbaik yang pernah dibintanginya yaitu The King Loves (2017). Ia pun membintangi beberapa tayangan menarik SBS seperti Let's Go to the Beach (2005) dan Aquarius (2008). Dengan berbekal talentanya, Kim tetap eksis hingga saat dalam dunia perfilman Korea.
Kim Jung San
Kim Jung San adalah aktor terbaik korea yang memiliki segudang prestasi. Pria tersebut lahir di Korsel pada tanggal 5 Maret 1987. Dengan tinggi sekitar 188 dan 71 kg, berbagai peran film serta drakor telah berhasil dikantonginya, salah satunya yaitu Pluto Scret Society (2014).
Film pertamanya adalah Sharp 2 (2005). Selain itu, Kim Jung San juga pernah membintangi drakor terbaik pada masanya antara lain: Like a Fairy Tale (2013), Flower Boy Next Door (2013) serta TV Novel (2015). Alhasil, banyak orang yang mengagumi akting pria tersebut.
Kim Jung Hyun
Aktor Korea terbaik yang harus diketahui ialah Kim Jung Hyun. Lelaki muda tersebut memiliki wajah tampan sekaligus akting keren. Tak heran, banyak serial drama dan film pernah dibintanginya. Ia lahir pada 5 April 1990 di Busan, KorSel. Tingginya 183 dengan berat tubuh ideal.
Kim Jung Hyun pertama kali bermain akting sejak tahun 2012 yaitu dalam film I'll be With You. Selanjutnya, ia merambah ke serial drama. Berbagai drakor telah dibintangi pria tampan ini antara lain: School 2017, Binggo dan Crash Landing on You. Hingga kini dia masih disibukkan aktivitas syuting.
Kim Jung Hak
Salah satu aktor terbaik yang memiliki talenta adalah Kim Jung Hak. Berbagai serial drama pernah dibintanginya, antara lain: Two Cops (2018), Misty (2018) dan The World of Married (2020). Pria berbakat tersebut telah memulai karirnya sejak tahun 1995. Ia sudah sangat berpengalaman dalam dunia akting.
Film layar lebar pun telah dicobanya antara lain: Blue Sky (2006), No Mercy (2010) serta Paradox Circle (2012). Bahkan, TV series juga sudah dibintanginya, yakni Drama Special: The Three Female Runaways. Bisa dikatakan, Kim Jung Hak ialah salah satu aktor papan atas yang berbakat.
Kim Min Sang
Aktor Korea yang mempunyai bakat di dunia akting ialah Kim Min Sang. Lelaki kelahiran 1968 tersebut memiliki tinggi badan 177 dengan berat 69 kg. Ada banyak film pernah dibintangi oleh pria itu, antara lain: The Chase (2017), Spring Again (2019) dan The Man Standing Next (2020).
Tak hanya itu saja, serial drama terkenal pun telah dicobanya, salah satunya Class of Lies (2019). Kemampuan aktingnya sangat keren sehingga ia bisa memainkan berbagai tipe karakter. Apabila ingin melihat keahliannya dalam dunia akting, cobalah menonton Rugal (2020).
Itulah beberapa profil aktor Korea terbaik yang kerap mengisi berbagai serial drama dan film lebar. Tak hanya ahli berakting, sebagian pemain pun bisa menyanyi maupun modeling.