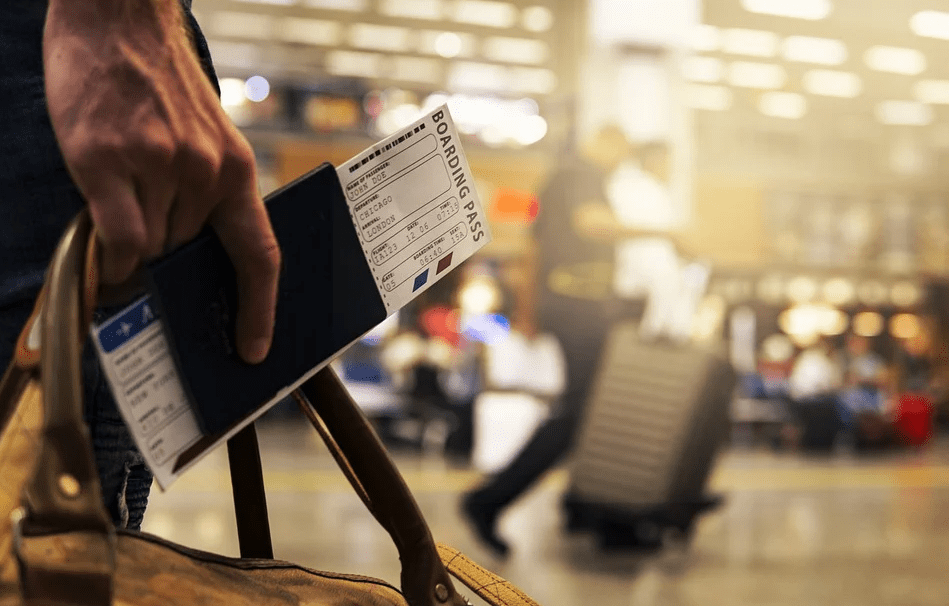 Kini, bepergian dan berlibur sudah mulai kembali normal setelah pandemi terjadi selama kurang lebih dua tahun. Apabila Anda memiliki rencana untuk berlibur, Anda bisa menggunakan maskapai Royal Brunei.
Anda bisa  cek harga tiket pesawat terbaru di sini untuk mengetahui berapa biaya yang harus Anda keluarkan untuk bepergian ke berbagai destinasi wisata.
Royal Brunei merupakan maskapai nasional Brunei Darussalam yang dimiliki oleh pemerintah Brunei Darussalam. Telah beroperasi sejak tahun 1974, maskapai ini telah memiliki rute penerbangan ke 16 destinasi wisata, di benua Asia dan Eropa.
Berikut ini adalah beberapa rute penerbangan Royal Brunei dan destinasi apa saja yang bisa Anda kunjungi di setiap negara.
Jepang
Negara pertama yang menjadi destinasi favorit para wisatawan untuk berlibur ialah Jepang. Anda bisa mengunjungi Jepang dengan menggunakan maskapai Royal Brunei yang menyediakan rute penerbangan menuju Tokyo dan Okinawa.
Jepang memang terkenal sebagai salah satu negara yang memiliki banyak tempat wisata dan berhasil menarik perhatian para wisatawan mancanegara. Beberapa tempat liburan yang kamu wajib dikunjungi Jepang ialah destinasi wisata alam seperti Gunung Fuji, arashiyama, hingga jigokudani monkey Park.
Kegiatan lainnya yang juga digemari oleh para wisatawan adalah belanja dan wisata kuliner. Beberapa tempat terbaik yang bisa anda kunjungi ialah kuromon ichiba market, nakamise, dan Harajuku.
Anda juga bisa menikmati Tokyo Disneyland dan definisi yang merupakan salah satu taman wisata terbaik dan terindah di dunia.
Malaysia
Tidak punya banyak waktu untuk berlibur namun tetap ingin pergi ke luar negeri? Anda bisa mengunjungi negara tetangga Malaysia yang juga merupakan salah satu destinasi favorit orang Indonesia.
Royal Brunei juga memiliki rute penerbangan yang cukup banyak untuk Anda mengunjungi Malaysia. Di Malaysia, Anda bisa mengunjungi berbagai destinasi wisata mulai dari wisata alam hingga kuliner.
Beberapa objek wisata yang terkenal di negeri jiran ini ialah Menara Petronas, Batu Caves, Gunung Mulu National Park, Langkawi Sky Bridge, dan sebagainya. Berlibur ke Malaysia juga merupakan salah satu destinasi wisata terbaik yang juga hemat.
Brunei Darussalam
Tentu saja, sebagai maskapai asal Brunei Darussalam, Royal Brunei juga menyediakan rute penerbangan untuk menuju Brunei Darussalam.
Brunei merupakan salah satu negara yang cukup unik di Asia Tenggara. Negara ini terkenal sebagai negara yang kaya dan juga aman.
Bagi Anda yang ingin merasakan sensasi berlibur yang berbeda, mengunjungi Brunei Darussalam bisa menjadi opsi terbaik.
Adapun beberapa rekomendasi tempat di Brunei yang bisa Anda kunjungi ialah Masjid Jame'Asr Hassanil Bolkiah, Teng Yun Temple, Ulu Temburong National Park, dan berbagai tempat wisata menarik lainnya.
Bagi Anda yang merupakan seorang muslim, tidak perlu khawatir terkait makanan yang ada di negara ini.
Perancis
Tidak hanya negara di kawasan Asia saja, Brunei Royal juga menyediakan rute penerbangan ke berbagai negara Eropa, salah satunya ialah Prancis.
Prancis sendiri menjadi destinasi wisata favorit banyak orang dan terkenal sebagai salah satu negara romantis di dunia. Negara yang akan menyelenggarakan olimpiade pada tahun 2024 ini menawarkan banyak tempat wisata menarik.
Di Ibukota Perancis yakni Paris, terdapat berbagai objek wisata yang bisa Anda kunjungi.
Beberapa objek wisata tersebut ialah Menara Eiffel, Musee du Louvre, Notre Dame de Paris, Champs Elysees dan sebagainya.
Korea Selatan
Korea Selatan merupakan negara yang berhasil menarik perhatian para wisatawan mancanegara berkat industri drama dan musiknya yang terus berkembang.
Apakah Anda juga memiliki rencana untuk bepergian ke Korea Selatan? Jika iya, maka Anda bisa menggunakan maskapai Royal Brunei ini.
Sesampainya di Korea Selatan, Anda bisa menikmati berbagai objek wisata terkenal dan populer. Beberapa tempat wisata yang bisa Anda kunjungi ialah Nami Island, Gyeongbok Palace dan berbagai tempat ikonik lainnya.
Aktivitas lainnya yang disukai para turis ketika mengunjungi tempat ini ialah wisata belanja dan wisata kuliner.
Korea Selatan memang menjadi surga belanja dan surga street food, tak heran banyak tempat belanja di Korea Selatan yang juga terkenal. Beberapa tempat wisata kuliner dan belanja populer ialah Dongdaemun Market, Hongdae Street, dan Myeongdong Street.
Inggris
Negara Eropa selanjutnya yang bisa Anda kunjungi menggunakan Royal Brunei ialah Inggris. Negara ratu Elizabeth ini memang menawarkan pengalaman liburan yang menyenangkan dengan keunikan dan ciri khas dari negaranya.
Di berbagai sudut kota, Anda masih bisa menemukan bangunan klasik jaman Eropa kuno. Musim yang ada di Inggris juga lengkap sehingga membuat pengalaman berlibur menjadi lebih seru.
Bagi Anda yang ingin berkunjung ke Inggris, jangan lupa untuk mengunjungi berbagai tempat wisata populer.
Berbagai tempat wisata populer tersebut ialah The Cotswolds, Warwick Castle, Tower of London, Lake District National Park, dan sebagainya.
Apakah Anda sudah memiliki rencana untuk berlibur? Jangan lupa untuk menggunakan maskapai Royal Brunei sebagai maskapai penerbangan.
Anda bisa memesan tiket Royal Brunei melalui Traveloka, Anda bisa memesan tiket untuk berbagai destinasi dengan mudah dan cepat.