Seringkali manusia lalai dan terlupa. Untuk itulah diperlukan Media Ukhuwah. Dan di saat-saat itulah manusia membutuhkan sebuah nasehat baik berupa kata-kata mutiara ataupun kata-kata mutiara pendidikan bijak penuh hikmah. Tentu saja harapannya agar iman kembali normal dan ketakwaan akan senantiasa stabil.
Namun ingatlah kata Imam Syafii terkait nasehat. Nasehatilah saudaramu di kala sendirian, itu lebih baik dan mudah diterima karena tidak mempermalukannya. Bila nasehat disampaikan di depan umum hendaknya haruslah ada kesepakatan terlebih dahulu agar nasehat tidak tertolak dan tidak menjauhkan dari kebenaran. Mari kita simak nasehat islami dari Ustadz Adriano Rusfi di bawah ini.
1.Utamakan Mengingat Kelebihan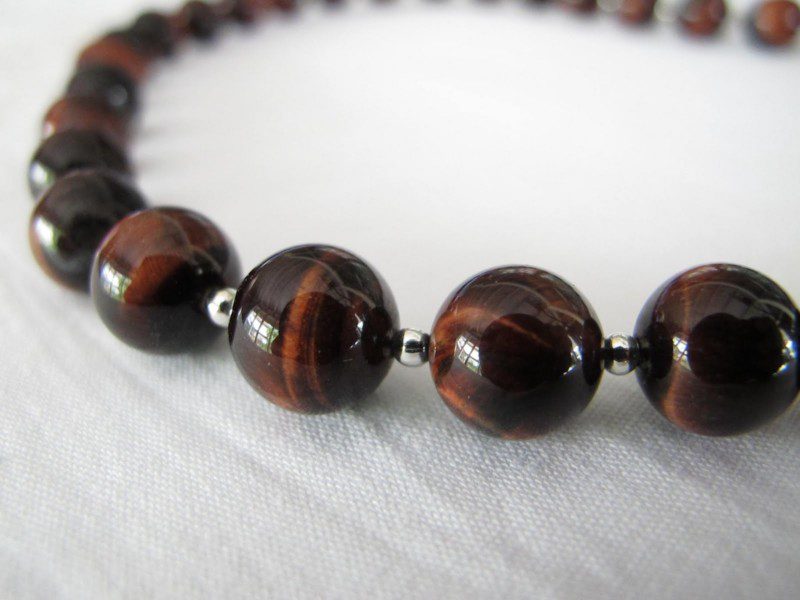 Sungguh, kita punya banyak kebaikan… kita punya banyak kelebihan… kita punya banyak keunggulan… dan kita juga memiliki banyak orang dan pemimpin hebat.
Namun, itu memang tak banyak kita ekspose, karena kita lebih disibukkan untuk mengamati tipu daya lawan… membahas keburukan musuh… menganalisis konspirasi kaum keparat internasional.
Nah, ketika kita terbukti tak mampu mensyukuri setiap tetes karunia, mengabaikan sejumput kehebatan dan mengkufuri setiap butir nikmat, maka janji Allah pun berlaku: "Sungguh azab-Ku amat pedih".
2. Politik Ketuhanan
Banyak yang bilang bahwa ummat ini terlalu polos dan lugu, sehingga sering menjadi bulan-bulanan politik lawan-lawannya. Mereka respons siasat lawan secara naif, sehingga menjadi korban berkali-kali.
Betul, politik (praktis) itu bagai eksekusi tendangan penalti. Ada ribuan tipu daya di dalamnya. Terlalu lugu dan polos dalam membaca gerak tubuh lawan hanya akan membuat anda kebobolan berkali-kali.
Tapi, berapa kalikah kiper terbaik mampu membaca tipu daya dan menahan tendangan penalti? Oh, terlalu kecil. Jadi, wahai ummat, tetaplah gunakan nurani. Jauhi tipu daya dan gunakan politik ketuhanan
3. Khusyuk Ramadhan
Yaa Rabbii, ajarkan hambaMu ini hikmah agar mampu mengajak ummat ini untuk khusyuk mengisi Ramadhannya, sehingga mata dan telinganya tak sibuk kian-kemari melihat dan mendengar gosip-gosip menyakitkan
Yaa Rabbii, ajarkan hambaMu ini hikmah agar mampu mengistirahatkan hati ummat ini yang terus-menerus digelisahkan oleh berita demi berita yang lebih banyak bumbu "konon" daripada substansi.
Yaa Rabbii, ajarkan hambaMu ini hikmah agar mampu mendekatkan ummat ini kepada AlQur'an daripada koran, sehingga mereka memilih ketenteraman daripada keresahan, kebenaran daripada fitnah, aamiin.
4. Dimensi Kesyahduan Ramadhan
Ramadhan ini memiliki dua dimensi: Shiyamur (mempuasakan) Ramadhan dan qiyamur (menegakkan) Ramadhan. Maka, seorang Mu'min bagaikan singa di siang harinya dan bagaikan rahib di malam harinya.
Maka, harapkanlah hingar-bingar amal shaleh di siang harinya oleh Mu'min yang bagaikan singa lapar berburu pahala demi pahala yang 700 kali lipat itu, bukan malah membelenggunya demi sakralitas nan syahdu
Sedangkan sakralitas, kesyahduan dan kekhusyukan Ramadhan itu akan hadir begitu indahnya di malam hari, dilakoni oleh "rahib-rahib" yang melepas lelah-rindunya lewat dzikir, tadarrus dan doa penuh harap
5. Saksikanlah, Akulah Musafir Ramadhan
Aku adalah orang yang mencari nafkah dari kota ke kota. Dan sesuai dengan ajaran Islam, aku semakin meningkatkan amaliyahku di bulan di mana kebaikan diganjar 700 kali lipat. Aku adalah musafir Ramadhan.
Lalu, di manakah aku, anak-anak, wanita haidh, orang sakit, orangtua uzur, pekerja fisik berat, manusia lemah akal dan wanita hamil-menyusui bisa beroleh makan, saat warung makan terlarang dibuka?
Percayalah, kami semua adalah kelompok mayoritas yang menta'ati agama, kami berjanji akan menjaga adab-adab Islami dan berkomitmen untuk selalu menghormati dan menjaga suasana bulan mulia ini
6. Melawan Teori Raksasa
Seusai khuthbah Jum'at tentang generasi aqil-baligh dan kritik atas konsep remaja, seorang dosen psikologi berkata : "Anda sedang melawan sebuah teori raksasa yang sangat established dan diterima aklamatif".
Betul, itu teori raksasa. Tapi saya tak gentar sedikitpun, karena saya sedang menjalankan hak dan peran ilmiah saya untuk mengkritisi sebuah produk scientific : produk empirik dengan kebenaran berbatas waktu.
Lagipula, saya ini seorang Muslim yang mencoba meletakkan iman sebelum fakta, Muslim yang terlatih mengimani keajaiban firman, Muslim yang insya Allah siap mengkreasi gagasan jauh sebelum sains membuktikan
7. Ketulusan Pendidikan Tarbiyah
Massachuset Institute of Technology dengan bangga mengklaim bahwa yang mereka tawarkan kepada mahasiswanya bukanlah konten akademik, tapi atmosfir akademik yang membangun gairah iptek.
Saya jadi menerawang nun ke ranah tarbiyah, sebuah pendidikan dahsyat berbasis ketulusan dan atmosfir keislaman (bi'ah Islamiyah) yang mampu melahirkan kader-kader militan, taat dan penuh pengorbanan
Sungguh kita memiliki khasanah pendidikan yang luar biasa. Andai saja digunakan untuk tujuan-tujuan yang benar, progresif dan bermanfaat, tentulah akan kita langkahi segala adidaya secepat kereta peluru.
8. Bangsa Paling Suggestable
Bangsa ini mungkin bangsa yang paling suggestable di muka bumi, karena pembentukan ego individualnya tergolong lemah. Oleh karenanya kita begitu mudahnya latah, terpengaruh, kesurupan atau dihipnotis.
Itulah sebabnya kenapa program dan pendekatan sugestif sangat laku dan efektif di sini, termasuk diantaranya program hipno-hipnoan. Masalahnya : apakah kita mau bangsa ini seperti kerbau dicocok hidung ?
Maka, mari hindari cara potong kompas itu. Termasuk gaya kalimat sugestif semacam ini : "Anak-anak, untuk berbelanja kita harus ke pa… ?", lalu anak akan menjawab : "Saaaarrrr…". Efektif tapi tak mendidik.
9. Misteri Hidup itu Menarik
Menunggu pesawat yang delay lebih dari dua jam, saya dan para penuimpang menyaksikan pertandingan sepakbola Sriwijaya FC vs Mitra Kukar. Penantian berjalan tak terasa, karena banyak ketegangan dihadirkan.
Sepakbola selalu menarik bukan semata-mata karena di dalamnya banyak aksi, dipertontonkannya keterampilan individu ciamik, atau kerjasama apik. Sepakbola menarik karena ia selalu hadirkan misteri demi misteri
Maka, sobat, lalu kenapa kalian hindari misteri-misteri hidup yang akan membuat hidup ini menjadi menarik dan menggairahkan. Kenapa kalian ganti misteri itu menjadi rutinitas membosankan menanti kematian?
10. Pemburu Sertifikasi
Ada guru mencukur rambut muridnya sebagai hukuman, lalu orangtua murid membalas mencukur rambut gurunya… Ada guru mencubit muridnya, lalu orangtua murid melaporkan sang guru ke penegak hukum.
Hilangnya pemuliaan atas guru adalah pertanda signifikan bagi awal hancurnya peradaban sebuah bangsa. Hati-hati, saat orangtua tak muliakan guru anaknya, maka iapun akan didurhakai oleh buah-hatinya.
Namun, wahai guru yang mulia, mari kita mulai bertanya pada hati: kenapa kemuliaan itu runtuh? Apakah itu karena kita telah berubah menjadi sekadar pekerja pencari nafkah dan pemburu tunjangan sertifikasi?
11. The Power of Kepepet
Hari ini saya bertambah yakin, bahwa seringkali yang dibutuhkan manusia bukankah peningkatan kompetensi, tapi peningkatan kepercayaan diri dan nyali untuk hidup kepepet
Ya, betapa banyaknya manusia yang tak sadar bahwa dia sebenarnya mampu, hanya gara-gara ia tak tahu bahwa ia mampu, hanya gara-gara ia tak percaya diri bahwa ia mampu.
Dan dalam situasi kepepet betapa manusia sering membuktikan bahwa ia sebenarnya mampu. Manusia tak sadar bahwa ia telah dibekali begitu banyak kompetensi bawaan, karena mereka hindari hidup kepepet
12. Mempercepat Aqil Anak
Ada yang bertanya kepadaku : "Aktivitas apa yang bisa mempercepat kematangan dan kedewasaan akal (aqil) seorang anak ?"
Maka dengan penuh yakin akan kukatakan :
"Berorganisasilah. Karena dalam organisasi ada kepemimpinan, manajemen, pemecahan masalah, pengambilan keputusan, kerjasama, komunikasi, manajemen konflik, tanggung jawab dan sebagainya"
Ayahbunda, mari kita libatkan anak kita dalam organisasi keluarga. Dan untuk para penggiat pendidikan, yuk kita dirikan Organisasi Murid Intra Sekolah (OMIS) bagi murid SD kita
13. Kemungkaran yang Tersisa
Nah, bukankah sangat meletihkan terus-menerus meratapi kemungkaran? Apalagi bagi mereka yang TANPA SADAR telah menganggap bahwa Allah sama sekali tak peduli dan tak terlibat mengatasinya.
Sobat, kenapa Anda tak mengarahkan mata, telinga dan tangan anda pada yang ma'ruf? Percayalah, kema'rufan adalah badai dahsyat yang akan menyapu kemungkaran. Sisanya selesaikan dengan nahi munkar.
Jika masih ada kemungkaran tersisa? Ah, tenang sobat. Dia akan membusuk dengan sendirinya. Karena sesuatu yang busuk akan membusuk, sesuatu yang batil akan batal, sedangkan yang mungkar akan diingkari.
14. Atas Nama Cinta
Atas nama cinta dan masa depan ananda, betapa tergodanya ayahbunda dengan iklan-iklan nutrisi, gizi atau vitamin yang menawarkan janji-janji kesehatan dan kecerdasan. Anandapun mengkonsumsi ini-itu
Lalu lahirlah anak-anak over-nutrisi, protein, dan gizi. Anehnya, mereka tak diijinkan bekerja lebih banyak, berpikir lebih keras, dan memikul masalah lebih berat. Akhirnya, mereka baligh jauh lebih cepat dari waktunya.
Ayahbunda, saat anak-anak kita telah baligh, suka atau tidak suka mereka telah harus memikul beban-beban syari'ah (mukallaf). Ayahbunda, mereka terlalu muda untuk itu. Jadi, jauhilah asupan berlebihan itu.