Proposal skripsi adalah gambaran penelitian yang akan dilakukan mahaiswa untuk dijadikan sebuah skripsi. Berikut adalah contoh proposal skripsi yang bisa Anda jadikan sebagai referensi ketika membuat proposal skripsi komunikasi jurnalistik.
BAB I
PENDAHULUAN
A. Penegasan Judul
Penelitian ini berjudul "Wacana Kritis Kasus Pemberitaan Pembukaan Kantor Perwakilan Hamas di Jakarta Media Online Detik.com". Penelitian ini akan mencoba menggali wacana dibalik pemberitaan yang dikembangkan Detik.com. Agar tidak terjadi kesalahpahaman fokus penelitian, berikut penulis paparkan keywords dari penelitian ini:
1. Wacana Sertifikasi Label Halal MUI
Wacana adalah suatu penggunaan bahasa dalam komunikasi, baik secara lisan maupun tulisan. Van Dijk menambahkan bahwpa wacana itu sebenarnya adalah bangunan teoritis yang abstrak (the abstrak theoretical construct). Oleh karena itu, wacana belum dapat dilihat sebagai perwujudan fisik bahasa, perwujudan tersebut dapat dilihat melalui teks.
Merangkum penjelasan di atas, maka yang dimaksud teks dalam penelitian ini adalah wacana lisan yang telah diolah redaksi melalui kerja jurnalistik ke dalam bentuk tulisan baik struktur makro maupun mikro. Teks tersebut mengacu pada proses jurnalistik dan telah dipublikasikan melalui surat kabar. Dalam penelitian ini, yakni wacana yang terdapat dalam teks berita kasus suap sertifikasi label halal MUI pada Majalah Tempo edisi 24 Februari-2 Maret 2014.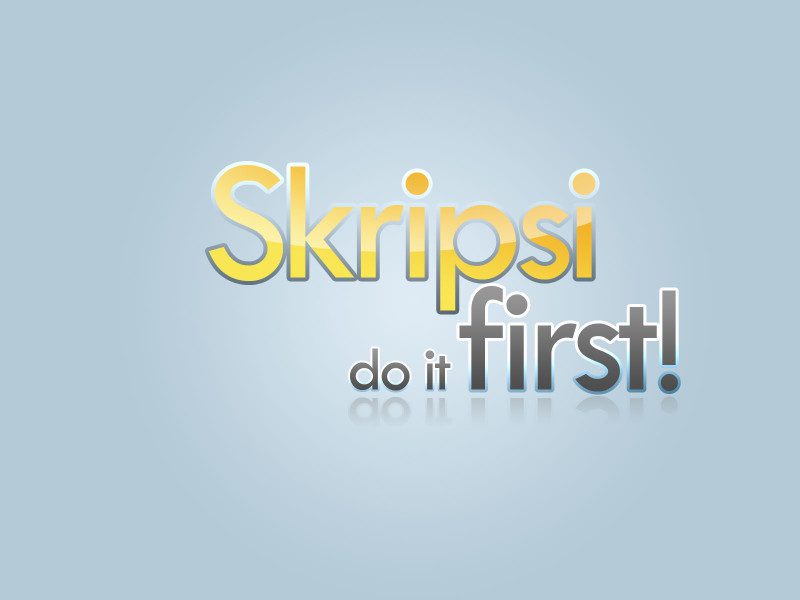 B. Latar Belakang Masalah
Tempo adalah media massa independen satu-satunya yang tidak berhubungan atau bekerjasama dengan pemerintah. Pada masa Soeharto menjabat sebagai Presiden, Tempo sempat dibredel dan dilarang terbit oleh pemerintah karena pada waktu itu Tempo adalah satu-satunya media cetak yang terus mengkritisi kinerja pemerintah. Tempo semakin tersudut setelah pemberlakuan asas tunggal pada masa orde baru membuat tidak adanya kebebasan dalam pers.
Namun di tangah ancaman dan terror dari pemerintah Orde Baru, Tempo sanggup bertahan dan sampai saat ini menjadi salah satu media massa yang hingga masih sangat diperhitungkan kehadiranya. Pemilik media massa ini adalah PT Tempo Inti Harian yang menerbitkan majalah sekaligus koran harian. Majalah Tempo sendiri pertama kali terbit pada tahun 1971, sedangkan koran Tempo terbit pada 21 April 2001 dengan jumlah sirkulasi 100.000 setiap hari.
Tempo juga mempunyai media online sebagai pionir portal sejak tahun 1955. Sejak 2008 Tempo sudah bertekad untuk reborn isi berita lebih berkualitas dengan tampila wajah baru standar tinggi jurnalisme, cerdas, berimbang dan tajam.
Dengan pertimbangan sebesar itu, berarti media yang bersangkutan memiliki pembaca yang luas dan mempunyai potensi lebih mampu memunculkan opini publik yang lebih dominan karena mempunyai koran, majalah yang keduanya ada dalam versi bahasa Inggris serta media online. Oleh sebab itu, peneliti tertarik untuk meneliti Majalah Tempo.
Mengkonsumsi makanan sehat adalah hak masing-masing setiap individu. Maka harapan besar ada di MUI sejak 6 Januari1989 membentuk Lembaga Pengkajian Pangan dan Obat-Obatan dan Kosmetika Majelis Ulama Indonesia (LPPOM-MUI). Pemberitaan kasus suap petinggi MUI terkait sertifikasi label halal yang tak banyak diberitakan media malah menjadi topik utama di Majalah Tempo edisi 24 Februari-2 Maret 2014.
Hal ini sangat mengejutkan berbagai ormas Islam bahkan sempat mengundang kemarahan. Tempo berani menerbitkan laporan khusus mengenai kasus ini lewat majalah yang terbit setiap mingguan. Selain di majalah, untuk menggiring dan membentuk wacana, Tempo juga sangat 'getol' menyebarkan pemberitaan terkait kasus suap petinggi MUI di media online.
Menariknya, selain berbau agama, Tempo menduga adanya kong kalikong bisnis sertifikasi label halal antara petinggi MUI dengan pengusaha asing. Hingga saat ini, semenjak berdirinya yakni tahun 1987, MUI telah dipercaya masyarakat untuk mengayomi dan melindungi masyarakat. Pro-kontra pemberitaan media massa mengenai adanya kasus suap sertifikasi halal di tubuh MUI juga mempunyai daya tarik tersendiri bagi peneliti untuk membedahnya.
Pasalnya, disamping ada Tempo yang gencar memberitakan keburukan MUI, hadir Republika yang tidak mau menyinggung masalah kasus suap petinggi MUI sepenuhnya. Hal ini juga tidak terlepas dari SKH Republika yang keberadaannya sangat bergantung terhadap jumlah ummat Muslim di Indonesia 87,17 % dari total 237.641.326 jiwa.
Begitu banyaknya peristiwa yang menyangkut hal agama sehingga media massa harus lebih cerdas dalam memilih mana berita yang akan disajikan. Hal ini mengingat ruang terbatas dan tingkat prioritas peristiwa yang diberitakan. Oleh sebab itu media tentu melakukan analisis dari berbagai pertimbangan dalam menyajikan pemberitaan.
Begitu banyak peristiwa yang menyangkut keagamaan hadir di negeri ini.
Tak terkecuali pemberitaan kasus suap petinggi MUI terkait sertifikasi label halal. Kasus ini adalah kasus yang salah satu peristiwanya banyak melibatkan berbagai kalangan termasuk kalangan ulama. Kasus suap sertifikasi label halal MUI ini banyak diyakini masyarakat muslim bahwa hal ini hanya suatu alibi untuk menjatuhkan citra Islam sekaligus menjauhkan masyarakat dari nilai-nilai Islam.
Selain itu, media juga pandai membuat moment karena dengan membuat pemberitaan yang menghebohkan akan menambah news value guna mendobrak rating. Dalam hal ini agamalah yang dimodifikasikan dari nilai guna menjadi daya jual.
Alasan diatas melatarbelakangi penulis akan menganalisis lebih dalam terkait "Wacana Kritis Kasus Suap Petinggi Majelis Ulama Indonesia (MUI) Terkait Sertifikasi Label Halal pada Majalah Tempo Edisi 24 Februari – 2 Maret 2014".
C. Rumusan Masalah
Berdasarkan latar belakang masalah di atas, maka dari peneliti muncul sebuah rumusan masalah sebagai berikut:
1. Bagaimana Majalah Tempo mengkontruksi isu kasus suap petinggi MUI terkait sertifikasi label halal pada Majalah Tempo edisi 24 Februari-2 Maret 2014?
2. Apa kepentingan di balik ideologi media tersebut?
D. Tujuan
Penelitian ini bertujuan untuk mengetahui bagaimana Majalah Tempo mengkontruksi isu kasus suap petinggi MUI terkait sertifikasi label halal. Selanjutnya, mengetahui apa kepentingan Tempo di balik pemberitaan tersebut.
E. Manfaat Penelitian
Setelah peneliti melakukan penelitian, akan ada beberapa manfaat yang telah didapat:
Hasil penelitian ini diharapkan dapat memberikan manfaat akademis dan praktis. Secara akademis, hasil penelitian ini diharapkan dapat memberi kontribusi studi analisis wacana dalam diskursus media. Selanjutnya menambah pengetahuan tentang media yang telah mewacanakan isu kasus suap petinggi MUI terkait sertifikasi label halal.
Secara praktis, pembaca lebih teliti melihat hasil berita, yakni memberikan penyadaran terhadap pentingnya berpikir kritis. Selain itu juga mengingatkan kembali peran media sebagai pusat informasi publik yang harus menjunjung independen, kritis dan pengontrol sosial.
F. Tinjauan Pustaka
Berdasarkan penulusuran pustaka, setidaknya ada beberapa karya akademik yang secara spesifik membahas mengenai analisis wacana kritis diantaranya yaitu karya Erfina Nurussa'adah tentang "Analisis Wacana Kritis Pencitraan Parpol Islam Pada SKH Republika dan Tempo Edisi Mei-Oktober 2012". Erfina Nurussa'adah mencoba membongkar strategi-strategi yang dilakukan SKH Republika dengan Tempo. Citra yang ditampilkan Republika menunjukkan citra positif terhadap partai Islam, sedangkan Tempo lebih kritis.
Titik kesamaan antara penelitian Erfina Nurussa'adah dengan penelitian ini terletak pada media Tempo dengan pemberitaan yang berbau Islam. Selain itu, kesamaan penelitiian ini juga terletak pada pisau analisis yang digunakan yakni paradigm kritis A. Van Dijk. Namun demikian, penelitian ini tidak spesifik mengkaji citra apa yang ingin dikembangkan Tempo, namun mencoba mengetahui bagaimana Tempo mengkontruksi berita sekaligus membongkar apa kepentingan di balik ideologi Majalah Tempo.
Penelitian dengan menggunakan analisis wacana kritis juga pernah dilakukan Abdul Muizzu mengenai "Sikap Media Massa terhadap Kasus Pimpinan KPK Bibit Samad Rianto dan Chandra M. Hamzah (Analisis Wacana Kritis Tajuk Wacana Kompas Edisi November 2009)". Penelitian tersebut menganalisis jauh bagaimana Kompas mengonstruksikan tajuk rencana guna mengidentifikasi sikap Kompas dalam mengambil sikap atas kasus Bibit-Chandra.
Perbedaan penelitian yang sangat mendasar adalah sumber data yang dalam kesempatan ini peneliti mengambil data dari majalah Tempo sedangkan Abdul Muizzi menggunakan Kompas. Selain itu kasus yang dikaji pun berbeda, dalam skripsi ini penulis mengambil kasus suap pemimpin MUI. Sedangkan kesamamaan skripsi Abdul Muizzu dengan penelitian ini sama-sama menggunakan metode kualitatif.
Kajian lainnya yang memiliki titik fokus pada praktek analisis wacana kritis adalah skripsi karya….
G. Kerangka Teoritik
Teori adalah serangkaian asumsi, konsep, abstrak, definisi dan proposisi untuk menerangkan suatu fenomena sosial atau fenomena alami yang menjadi pusat perhatian.
1. Tinjauan Liputan Jurnalisme
2. Berita sebagai Politik Hegemoni Media
Tebba menjelaskan berita adalah jalan cerita tentang suatu peristiwa. Wahyudi memberikan batasan bahwa berita merupakan laporan mengenai fakta dan penting yang menarik sebagian besar khalayak dan harus dipublikasikan kepada khalayak.
McLuhan memahami bahwa setiap media merupakan perluasan manusia (the extensions of man). Perluasan tersebut meliputi aspek psikis maupun fisik yakni seluruh indera dan organ manusia. Konkritnya, komunikasi adalah usaha dari perluasan manusia itu sendiri melalui upaya teknologis demi mewujudkan kemampuan komunikasinya.
Dalam hal ini manusia sebagai subjek sekaligus obyek, sedangkan khusus media merupakan obyek budaya karena merupakan perluasan dari manusia. McLuhan dalam The Gutenberg Galaxy dan Understanding Media menunjukkan bahwa kemajuan kebudayaan Barat sangat ditentukan oleh perluasan manusia dalam tatanan komuniasi.
Nietzsche mengatakan bahwa hakikat manusia intinya ingin berkuasa (will to power). Maka, jika berbicara media dan tatanan komuniasi tak dapat dipisahkan mengenai kepentingan dibalik media terhadap informasi yang disampaikannya. Melalui isi media, informasi yang disajikan sekaligus makna yang ditawarkan media mampu membentuk opini publik. Di dalam perkembangan media mutakhir, ada dua kepentingan utama media.
Pertama adalah kepentingan ekonomi (interest economic), kedua kepentingan kekuasaan (power interest), ketiga yakni kepentingan publik (public sphere). Diantara ketiga kepentingan diatas, point terakhir justru diabaikan demi kepentingan point pertama dan kedua.
Kuatnya kepentingan ekonomi dan kekuasaan inilah yang sesungguhnya menjadikan media tidak dapat berlaku netral, jujur, adil, objektif dan terbuka. Kepentingan-kepentingan ekonomi dan kekuasaan politik inilah yang akan menentukan apakah informasi sauatu media mengandung sebuah kebenaran (truth) atau kebenaran palsu (pseudo-truth); menyampaikan objektivitas atau subjektivitas, bersifat netral atau berpihak; merepresentasikan fakta atau memelintir fakta; menggambarkan realitas (reality) atau menyimulasi realitas (simulacrum).
Disinilah publik ataupun masyarakat umum berada diantara dua kepentingan. Publik tidak mempunyai kekuasaan untuk membangun sekaligus menentukan suatu informasi di ranah publik. Disisi lain, media menjadi alat bagi pemilik kepentingan perpanjangan tangan penguasa dengan menguasasi ruang publik.
Di pihak lain media juga digunakan sebagai ekonomi politik informasi. Media secara terus-menerus menggiring opini publik yang banyak mengandung hegemoni media melalui gaya bahasa, kata, simbol maupun tanda untuk mencari keuntungan sebesar-besarnya salah satunya melalui berita.
3. Wacana Kritis
A) Analisis Wacana dan Analisis Wacana Kritis
Kata wacana tidak hanya disebut dalam diskursus analisis teks media atau tepatnya komunikasi, namun juga beberapa disiplin ilmu antara lain seperti psikologi, sosiologi, politik atau sastra dan sebagainya. Oleh karena perbedaan lingkup keilmuan, kata yang telah popular biasanya mempunyai multi makna atau beragam definisi baik menurut berbagai ilmuan dari bidang keilmuan diatas maupun apa yang beredar di masyarakat.
Menurut Roger Fowler, wacana adalah komunikasi lisan atau tulisan yang dilihat dari titik pandangkepercayaan, nilai, dan kategori yang masuk di dalamnya; kepercayaan disini mewakili pandangan dunia; sebuah organisasi atau representasi dari pengalaman.
Wacana yang dimaksud disini adalah analisis yang memfokuskan pada bentuk struktur atau bentuk wawancara serta praktik dari komunikatornya. Bahasa disini menjadi alat sebagai perantara memperpanjang tangan kekuasaan, dalam kacamata politik melalui penggambaran subjek yang di dalamnya terdapat kepentingan ideologi.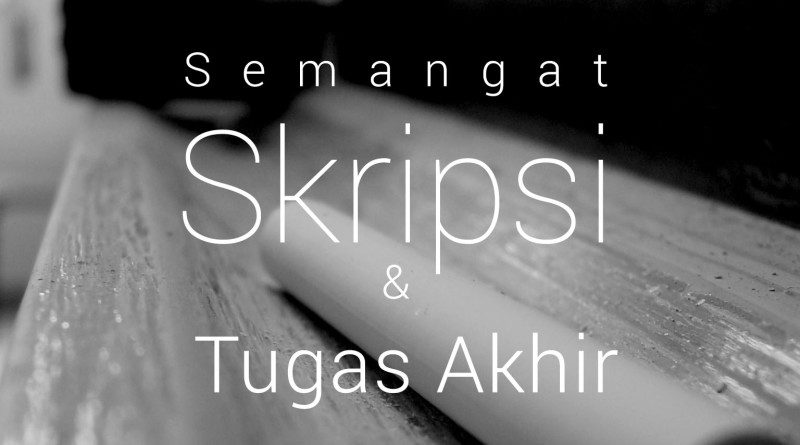 H. Metode penelitian
1. Sumber Data
Sumber utama penelitian ini ialah 4 berita yang diambil dari Majalah Tempo edisi 24 Februari-2 Maret 2014. Pemilihan periode tersebut didasari oleh keadaan banyaknya kalangan politisi Islam yang menjadi tersangka korupsi. Kondisi tersebut setidaknya menimbulkan 2 masalah yang dihadapi MUI.
Kedua masalah tersebut, pertama MUI diberitakan sebagai lembaga yang korup, yakni mengambil keuntungan pribadi dari hasil sertifikasi label halal. Kedua, Rancangan Undang-Undang Jaminan Produk Halal (RUU-JPH) yang dirancang pada 2009 memperburuk keadaan bahwa MUI merupakan lembaga non pemerintah yang hingga saat ini belum ada pedoman terkait bagaimana sertifikasi label halal diberlakukan. Alhasil, banyak media ataupun tokoh yang kontra Islam semakin menyudutkan MUI.
Ada empat judul berita yang dianggap peneliti mewakili dan yang dijadikan sampel dalam menganalisis pemberitaan kasus suap petinggi MUI terkait sertifikasi label halal MUI pada surat Majalah Tempo Edisi 24 Februari- 2 Maret 2014, diantaranya yang bertema sebagai berikut:
1. Transaksi Mahal Label Halal
2. Dua Label Daging Flemington
3. Pengakuan "Dosa" Pemain Utama
4. Amidhan Shaberah: Bukan Penyelenggara Negara, Saya Boleh Terima Gratifikasi
2. Analisis Data
Untuk menjawab dan mencapai tujuan penelitian sebagaimana yang telah dirumuskan, maka metode ini menggunakan analisis isi kualitatif. Analisis isi kualitatif adalah suatu metode yang biasa digunakan untuk memahami pesan simbolik dari suatu wacana atau teks.
Analisis data dilakukan dengan beberapa tahap, yaitu: pertama, peneliti mengumpulkan data, yakni teks-teks berita berkaitan sertifikasi label halal MUI di Majalah Tempo. Teks-teks berita penelitian ini berada dalam satu majalah edisi 24 Februari-2 Maret 2014. Kedua penelitiaan ini menekankan aspek pemaknaan teks berita.
Oleh karena itu, peneliti mengandalkan pemaknaan dan penafsiran. Hal ini sesuai dengan penjelasan mengenai analisis wacana yakni menggunakan metode intepretatif. Ketiga, penelitian ini memfokuskan pada pesan yang tersembunyi (latent). Hal ini mengingat banyaknya teks berita yang menggunakan bahasa sebagai ideologi melalui pernyataan-pernyataan implisit.
Oleh sebab itu, cara ini sekaligus sebagai cara untuk membongkar maksud yang tersembunyi. Keempat, peneliti tidak hanya meneliti pada tataran isi teks makro, namun juga pada level mikro seperti pemilihan kata, parafrase ataupun anak kalimat.