Jika kita bekerja atau memiliki kegiatan di organisasi atau instansi misalnya, kita pasti melakukan berbagai kegiatan. Kegiatan itu bisa berupa program kerja, prospek, kegiatan lapangan dan sebagainya.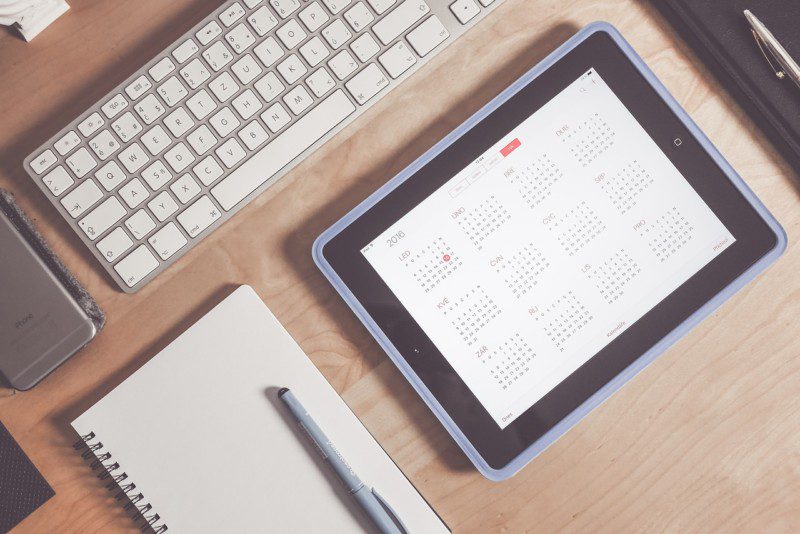 Kegiatan itu bisa bermacam-macam baik dari segi tempat, waktu maupun jenisnya. Terutama jika Anda gemar berorganisasi, tentu Anda dihadapkan oleh berbagai acara yang digelar.
Itu baru level instansi atau organisasi. Belum menyentuh yang lebih besar seperti mengadakan acara yang panitia maupun anggotanya adalah lintas instansi atau organisasi. Tentu membutuhkan sebuah laporan yang sumber dayanya jelas, dana dengan perhitungan matang dan tentunya kesimpulan yang bisa memuaskan semua pihak.
Mungkin kedengarannya ribet, namun laporan kegiatan cukup berbeda dengan laporan jenis lain. Mengingat pembuatannya susah-susah gampang. Untuk yang satu ini membutuhkan in depth information.
Terlebih menulis laporan kegiatan merupakan sebuah kewajiban yang harus dilaksanakan sesudah acara atau kegiatan sudah berhasil dilaksanakan. Fungsi dan manfaatnya bisa bermacam-macam sesuai dengan kegunaannya pula.
Nah untuk itulah penulis mengangkat judul ini untuk membantu Anda yang masih kesusahan dalam membuat laporan kegiatan. Ingat ya, kata kuncinya adalah in depth information. Hal itu akan penulis jelaskan di bawah ini.
Pengertian Laporan Kegiatan
Laporan kegiatan sebenarnya bukanlah sesulit yang kita bayangkan jika membuatnya. Hanya saja ketelitian dalam setiap sub bab bahasan menjadi pembeda dalam hal ini. Laporan kegiatan atau sering disebut activity report merupakan hal yang lumrah ditulis oleh orang yang bekerja di instansi maupun yang aktif dalam organisasi.
Nah, karena membutuhkan ketelitian maka laporan kegiatan bukanlah tulisan yang bisa ditulis secara sepele atau bahasa Jawanya disebut "nggampangke perkoro". Hehehe, sekalipun Anda bisa menganggapnya mudah, namun bukan berarti isinya menghilangkan keseluruhan unsur dalam kegiatan yang Anda lakukan bersama panitia.
Kenapa begitu? Karena laporan kegiatan merupakan laporan yang lebih bersifat formal. Bentuknya memang bisa dibikin creative. Namun kecenderungan penyingkatan jumlah kata atau sub bab biasanya tidak sesignifikan laporan perjalanan wisata misalnya. Jadi bisa dikatakan laporan kegiatan lebih bersifat formal dan berat (sebenarnya).
Namun percayalah, ada tips dan trik tertentu yang bisa diaplikasikan supaya lebih mudah dalam membuat laporan kegiatan. Dan satu lagi, laporan kegiatan itu bukanlah skripsi. Hehehe, tentu saja beda sekalipun kelihatannya sama-sama formal.
Laporan kegiatan biasanya bisa diterapkan baik itu acara, kegiatan, program, bahkan seperti program magang atau PKL susunannya hampir bisa dikatakan sama. Jadi siapa pun bisa membuatnya, asal data dan ketelitian penulisan bisa betul-betul dipertanggungjawabkan kebenarannya.
Itulah mengapa laporan kegiatan membutuhkan kedalaman informasi alias in depth information. Layaknya laporan keuangan, laporan kegiatan memiliki hal-hal yang apabila ada sesuatu yang mengganjal dalam laporannya Anda bukan hanya berurusan dengan anggota lainnya. Namun juga dengan pihak-pihak yang menjadi promotor atau pendukung event.
Inilah perbedaan laporan perjalanan kegiatan dengan laporan perjalanan wisata. In depth information dan feel & experience adalah dua hal penting yang membedakan keduanya. Kedalaman informasi sangat ditekankan untuk melihat seberapa jauh kesuksesan kegiatan dan sejauh mana kendala bisa diatasi.
Bagaimana jika kegiatan kita gagal dilakukan dan kurang sukses dalam penyelenggaraannya? Tidak ada alasan untuk tidak ditulis. Tetap harus ditulis dan itu merupakan koreksi atas kegagalan kegiatan yang Anda lakukan.
Justru laporan kegiatan bisa menjadi gambaran yang harus dilakukan kedepannya agar kegiatan serupa dapat tertangani segala kondisi dan rintangannya.
"Semakin tinggi pohon, semakin kencang pula diterpa angin. Semakin tidak tertulis, semakin tidak jelas arah mata angin yang dituju"
Manfaat dan Kegunaan Contoh Laporan Kegiatan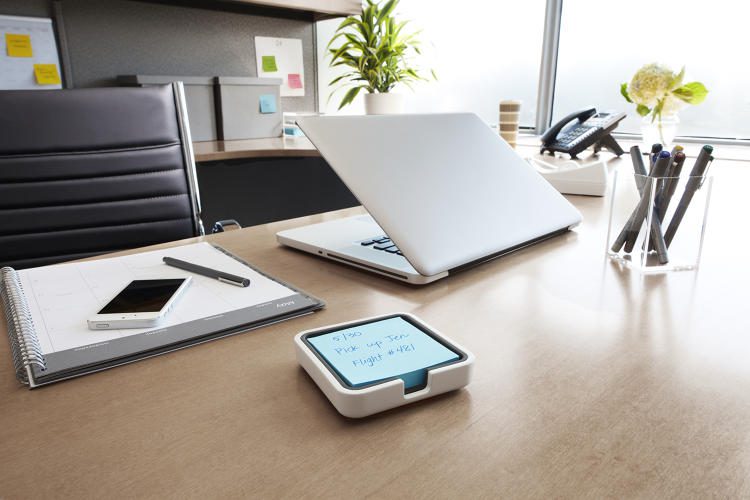 Dalam melaksanakan kegiatan baik pra maupun pasca acara pasti memiliki berbagai cerita yang beragam. Ada yang acaranya lancar, namun pesertanya tidak banyak. Ada yang ikut magang, asyik tempatnya namun tidak dengan prakteknya. Ada juga yang lancar namun seret di biaya. Yang terakhir terutama, sering bikin sakit hati. Hihihi…
Saya pun pernah mengalaminya. Saya pernah dengan teman-teman sejurusan ketika kuliah dulu punya hajatan besar. Sampai – sampai hajatan besar ini diadakan hampir selama seminggu penuh.
Nah di sinilah letak keseruannya, kami sampai pontang-panting menggelar berbagai kegiatan demi menyukseskan acara. Mulai dari tidur di kampus, membuat panggung, ornamen dan segala macamnya. Itu belum termasuk pulang malam dan telat tidur. Hingga akhirnya kami bangun dengan mata beruang, sipit-sipit ngantuk. Hehehe…
Namun ekspektasi tak sesuai dengan kenyataan. Penontonnya sedikit, target yang disusun ketika mengajukan proposal tidak terpenuhi, meleset malah. Kami waktu itu memang berhasil menggaet berbagai sponsor dan narasumber bermutu. Namun ternyata itu tidak cukup untuk mengundang atensi pengunjung.
Padahal sudah berapa malam kami persiapkan acara dengan baik. Perjuangan dalam membangun kegiatan kampus malah berakhir dengan berbagai masalah. Untungnya tidak dengan masalah dana yang terbilang cukup hingga akhir acara (itu pun kami sempat ngutang karena dana belum cair. Heuheu).
Atensinya hanya sepertiga dari target kami waktu itu. Belum lagi makian dari beberapa pihak yang merasa acara kami mengganggu jurusan lain kala itu. Jadilah peribahasa, -sudah jatuh, tertimpa jembatan ambruk pula- Wakkksss.
Nah, ternyata ketika pasca acara kami baru tahu pokok permasalahannya, yaitu promosi. Ya, promosi yang  dilakukan waktunya bisa dibilang terlalu sempit sehingga atensi pengunjung tidak terlalu booming. Terlebih nama kegiatan kami waktu itu kurang "menjual". Sehingga tidak banyak orang yang datang untuk menonton acara/kegiatan kami.
Gambarannya cukup jelas kan apa yang saya maksudkan? Berbagai kegiatan yang sempurna sekalipun belum tentu pasti ada saja problem yang ada. Selama masih bisa ditangani mungkin bisa dikatakan kegiatan tersebut "sempurna". Berbagai kegiatan mulai dari acara, magang/PKL, event, dan lain sebagainya membutuhkan berbagai koreksi sekalipun acaranya berjalan sempurna.
Maka dari itulah laporan kegiatan dituliskan. Bukan laporan biasa memang, namun sangat berguna apabila kita mengadakan kegiatan serupa di tahun-tahun mendatang. Dari faktor itulah terdapat beberapa manfaat dan kegunaan yang bisa kita ambil dalam menuliskan laporan kegiatan. Antara lain :
Dapat mengetahui segala aspek dari mulai pra penyelenggaraan (pre event), ketika acara berlangsung (past event), sampai akhir acara (pasca event)
Dapat mempelajari berbagai rintangan maupun tantangan, yang nantinya menjadi bahan pertimbangan ketika mengadakan acara serupa di tahun-tahun mendatang.
Sebagai bahan evaluasi akhir dari segala macam aspek yang ada dalam kegiatan.
Menjadi bahan yang patut untuk dijadikan acuan apabila mengadakan event lain yang bersifat lebih besar.
Agar semua pihak dapat mengoreksi berbagai kekurangan dan kelebihan acara.
Agar semua pihak juga dapat berkontribusi dalam menyukseskan acara serupa dan dapat memberi masukan yang membangun.
Jenis Laporan Kegiatan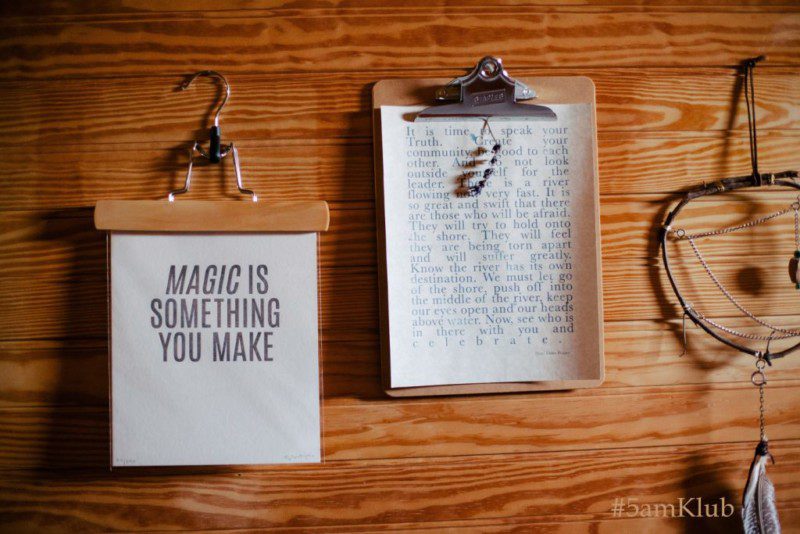 Laporan kegiatan itu memiliki beragam motif dalam pembuatannya. Ada yang digunakan untuk melaporkan acara, magang/PKL, studi banding dan lain sebagainya. Sehingga tidak ada perbedaan dalam pembuatannya dari segi susunannya yang nanti saya akan jelaskan di susunan laporan kegiatan.
Namun secara garis besar laporan kegiatan memiliki dua jenis, yaitu individual maupun kelompok. Apa perbedaannya?
Begini, laporan kegiatan yang bersifat individual adalah laporan yang dibuat oleh personal yang mengikuti sebuah acara dengan jumlah peserta terbatas. Misalnya magang/PKL, studi banding, kuliah kerja nyata (KKN) dan lain sebagainya. Dikatakan terbatas karena pesertanya masih merupakan satu lembaga yang bersama-sama mengikuti acara dan menjadi pesertanya secara langsung.
Berbeda dengan laporan kegiatan yang bersifat kelompok. Kalau yang ini biasanya pesertanya merupakan orang luar dan kita merupakan panitia atau penyelenggara acaranya. Jadi laporan kegiatannya sesuai dengan judul event-nya. Misal bazar, konser, kegiatan amal, donasi, pengajian akbar dan lain sebagainya.
Namun keduanya memiliki bentuk yang sebenarnya sama saja alias podo wae. Hehehe, ya Cuma beda di acaranya saja, sedangkan susunan laporannya sama saja. Hanya sifatnya saja yang membedakan. Jadi contohnya yang nanti saya akan sajikan tinggal dimodifikasi saja sesuai dengan kebutuhan Anda. Ingat, jangan copas ya! Cukup dilihat dan bikin sendiri.
Susunan Laporan Kegiatan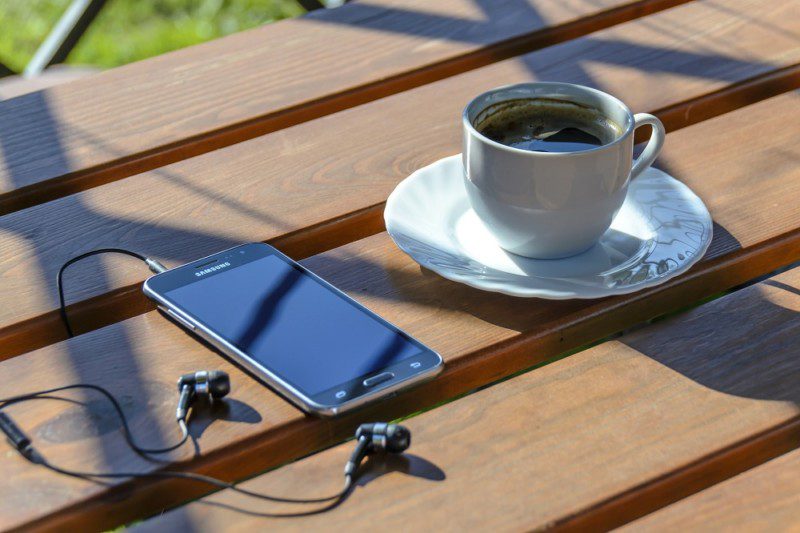 Laporan kegiatan ciri utamanya adalah kedalaman dan kedetilan informasi. Jadi jangan heran apabila kalian menemukan laporan kegiatan yang di susun secara rapi dan terorganisir. Ini yang terkadang bikin susah-susah gampang dalam menuliskannya. Improvisasi bisa di toleransi selama memang diperlukan. Susunannya meliputi:
---
---
Halaman Judul (cover)
Halaman Pengesahan*
Kata Pengantar
Daftar Isi
BAB I Pendahuluan
Latar Belakang Permasalahan
Berisi tentang argumentasi dan alasan serta signifikasi tentang dasar dilakukannya penyelenggaraan acara atau kegiatan. Lengkap dengan tempat dan waktu yang dipilih.
Tujuan
Mekanisme Pelaksanaan
Berisi tentang
Jadwal atau Rundown Acara
BAB II  Deskripsi Acara/Kegiatan
Berisi tentang (profil acara, visi misi , struktur, bentuk-bentuk program dan kegiatan, dll)
BAB III  Pelaksanaan Acara
Jadwal pelaksanaan
Deskripsi kegiatan yang sudah dilakukan
Kendala dan solusi
Anggaran Dana/Laporan Keuangan
BAB IV Penutup
Kesimpulan
Saran dan Masukan
Lampiran-lampiran
Jurnal kegiatan yang sudah dilaksanakan*
Bukti-bukti kegiatan (Gambar, tulisan dll)
Hasil karya*
*: Bersifat opsional dan kondisional
Laporan kegiatan dengan susunan seperti ini biasanya sangat lazim ditemui di mana saja. Namun ada juga yang tidak memakai format per bab dan langsung to the point ke acara dan anggaran dana.
Hal-hal semacam itu sah-sah saja ditulis mengingat susunan laporan kegiatan ini bisa dimodifikasi sesuai dengan kebutuhan. Apalagi jika laporan kegiatannya bersifat individual, biasanya format ini sudah cukup dengan tambahan berupa hal-hal lain yang relevan untuk dituliskan. Seperti jurnal kegiatan, karya, dan biasanya minus penulisan anggaran dana.
---
Contoh Laporan Kegiatan (Organisasi/Multi event)
LAPORAN AKHIR EVENT "KAMPUS MASUK DESA 2015"
PROGRAM KERJA:
Pelatihan Jurnalisme Desa
Screening Film
Pelatihan Makhorijul Huruf
Pengadaan Buku
PROGRAM INTEGRASI KEILMUAN DAN PENGABDIAN
UNIVERSITAS IMPIAN YOGYAKARTA
TAHUN 2015
HALAMAN PENGESAHAN
بِسْمِ اللَّه الرَّحْمَن الرَّحِيم
Setelah diadakan pengarahan, bimbingan, koreksi, dan perbaikan seperlunya dari Laporan Akhir KAMPUS MASUK DESA 2015. Maka dipAndang sudah memenuhi syarat untuk diajukan sebagai Laporan Program Kerja dari saudara tersebut di atas. Demikian pengesahan ini kami berikan, semoga dapat dipergunakan sebagaimana metinya.
Yogyakarta, 07 September 2015
 

Hormat kami,

Rektor Universitas Impian Yogyakarta,

 

Dr. Slamet Kerso Mawon, M.Si

NIP. 1963101000000 1 002
DAFTAR ISI
HALAMAN JUDUL
KATA PENGANTAR………………………………………………………………………………………………………… i
DAFTAR ISI………………………………………………………………………………………………………………….. ii
HALAMAN PENGESAHAN………………………………………………………………………………………………. iii
BAB 1 GAMBARAN UMUM  DESA/KELURAHAN
Gambaran Umum…………………………………………………………………………………………… 1
Pemerintahan………………………………………………………………………………………………… 2
Jumlah Penduduk…………………………………………………………………………………………… 2
Pendidikan…………………………………………………………………………………………………….. 3
Kehidupan Keberagamaan dan Sosial Budaya Dusun/RW Setempat………………………….. 3
Sarana Pendidikan dan Peribadatan……………………………………………………………………. 4
Permasalahan Umum………………………………………………………………………………………. 5
Identifikasi Masalah………………………………………………………………………………………… 8
BAB II PROSES/ALUR KEGIATAN
Alur Kegiatan…………………………………………………………………………………………………. 10
Bentuk-Bentuk Kegiatan………………………………………………………………………………….. 10
Proses Pelaksanaan…………………………………………………………………………………………. 10
Tanggapan Masyarakat…………………………………………………………………………………….. 11
BAB III HASIL DAN DAMPAK (KUALITATIF DAN DAMPAK)
Hasil Kualitatif ………………………………………………………………………………………………… 13
Hasil Kuantitatif………………………………………………………………………………………………. 13
BAB IV RENCANA TINDAK LANJUT DAN REFLEKSI
Rencana Tindak Lanjut ……………………………………………………………………………….. 15
Refleksi (Hikmah) ……………………………………………………………………………………… 15
BAB V PENUTUP                                                          
Kesimpulan dan Saran………………………………………………………………………………… 16
LAMPIRAN
Foto Pelaksanaan
Catatan-catatan
BAB I
GAMBARAN UMUM DESA/KELURAHAN
Gambaran Umum Wilayah
Dari hasil observasi tersebut maka dapat diklasifikasikan gambaran umum wilayah Dukuh Patuk Tengah sebagai berikut ini:
Suasana Dukuh
Terdiri dari tanah kas desa, tanah tegalan, tanah pekarangan dan kebun.
Mata Pencaharian
Penduduk Dukuh Patuk Tengah kebanyakan mata pencaharian dikalangan orang tua adalah bertani, wirausaha, dan PNS. Adapun pemuda Dukuh Patuk Tengah sebagian besar merantau ke luar kota, dan ada beberapa yang menetap dan bekerja di daerah Patuk Tengah sebagai wirausahawan atau sebagai petani.
Letak Geografis

Batas Dukuh Utara : Dukuh Patuk Lor
Batas Dukuh Selatan                 : Dukuh Patuk Kidul
Batas Dukuh Barat : Sungai Enggal
Batas Dukuh Timur                 : Persawahan
Pemerintahan (Administratif)
Dukuh Patuk Tengah masing-masing dipimpin oleh seorang kepala Dukuh, 2 orang RW dan 4 orang RT:
Kepala Dukuh: Ibu Leni Novianti
Ketua RW    25                           : Bapak Dwijo Pranoto
Ketua RT 50 : Bapak Adi Susanto
Ketua RT 51 : Bapak Sukijo
Ketua RW 26                              : Bapak Agus Joko Sumiroto
Ketua RT 52                 : Bapak Suroto
Ketua RT 53                 : Bapak Sartono
Sedangkan struktur Pemerintahan Dukuh Patuk Tengah adalah sebagaimana tercantum dalam tabel sebagaimana berikut:
Tabel 1
Daftar Struktur Pemerintahan Dukuh Patuk Tengah
| | | |
| --- | --- | --- |
| No. | Nama | Jabatan |
| 1. | Ibu Leni Nofianti | Kepala Dukuh |
| 2. | Bapak Dwijo Pranoto | Ketua RW 25 |
| 3. | Bapak Agus Sumiroto | Ketua RW 26 |
| 3. | Bapak Adi Susanto | Ketua RT 50 |
| 4. | Bapak Sukijo | Ketua RT 51 |
| 5. | Bapak Suroto | Ketua RT 52 |
| 6. | Bapak Sartono | Ketua RT 53 |
Jumlah Penduduk
Dukuh Patuk Tengah ditempati oleh sekitar kepala keluarga yang terdiri dari 532 jiwa dengan perincian sebagai berikut:
Tabel 2a.
Jumlah Penduduk Menurut Jenis Kelamin
NO.
Jenis Kelamin
Jumlah
1
Perempuan
294
2.
Laki-laki
246
           Jumlah
540
Tabel 2b.
Jumlah Penduduk Menurut Kelompok Usia
| | | |
| --- | --- | --- |
| NO. | Usia | Jumlah |
| 1. | 0-5 tahun | 33 |
| 2. | 6-10 tahun | 101 |
| 3. | 11-20 tahun | 88 |
| 4. | 21-40 tahun | 118 |
| 5. | Lebih dari 40 tahun | 214 |
Tabel 2c.
Jumlah Penduduk Berdasarkan Agama Dukuh Patuk Tengah
| | | |
| --- | --- | --- |
| NO. | Agama | Jumlah |
| 1. | Islam | 540  ang |
Pendidikan
Pendidikan merupakan salah satu aspek penting dalam suatu bangsa, maju tidaknya suatu bangsa sangat dipengaruhi oleh tingkat pendidikannya. Walaupun yang dimaksud dengan pendidikan bukanlah hanya pendidikan formal seperti bangku sekolah tetapi juga pengalaman sehari-hari seperti berorganisasi juga merupakan bentuk pendidikan yang disebut dengan pendidikan non-formal.Untuk mengetahui tingkat pendidikan masyarakat Dukuh Patuk Tengah, maka dalam tabel di bawah ini akan digambarkan sebagai berikut :
Tabel 3
| | | |
| --- | --- | --- |
| No. | Tingkat Pendidikan | Jumlah |
| 1. | Belum Sekolah | 124 |
| 2. | Belum Tamat SD | 62 |
| 3. | Lulus SD | 113 |
| 4. | Lulus SMP | 95 |
| 5. | Lulus SMA | 132 |
| 6. | Akademi / Perguruan Tinggi | 18 |
Kehidupan Agama dan Sosial Budaya
Masyarakat Dukuh Patuk Tengah  mayoritas warganya pemeluk agama Islam. Islam yang dipegang teguh oleh masyarakat setempat adalah Islam aliran tradisional yang memadukan nilai – nilai Islam dengan adat setempat (dalam hal ini budaya Jawa).
Sarana Pendidikan dan Peribadatan
Tidak ada sarana pendidikan di Dukuh Patuk Tengah, baik formal dan non formal. Sehingga baik pendidikan formal maupun non formal dilakukan di luar pedukuhan Patuk Tengah.
Selanjutnya, sarana Peribadatan Dukuh Patuk Tengah adalah sebagaimana dalam tabel berikut ini:
Tabel 4
Sarana Peribadatan
No.
Sarana Peribadatan
Jumlah
1.
Masjid
1
2.
Mushala
–
3.
Gereja
–
4.
Pura
–
5.
Wihara
–
Jumlah
1
Permasalahan Umum
Permasalahan yang terdapat di dukuh dan perlu mendapat perhatian khusus dapat dikelompokkan menjadi 4 bagian, yaitu:
Agama
Data kependudukan Dukuh Patuk Tengah menunjukkan bahwa mayoritas warganya menganut agama Islam. Akan tetapi pengetahuan warga tentang agama masih bersifat umum dan cenderung mengikuti para sesepuh desa dalam menjalankan setiap tatacara peribadahan.
Walaupun begitu masyarakat Patuk Tengah memahami dan mempelajari hakekat ilmu agama yang dijalaninya baik dari segi Aqidah, Syari'at/Fiqh, maupun Tasawuf  baik dari ulama', kyai, maupun murid pondok pesantren (ustadz/ustadzah).
Namun yang dijadikan rujukan tersebut biasanya memiliki kendala geografis berupa jauhnya ulama' dari dukuh Patuk Tengah sendiri.
Pendidikan
Dalam bidang pendidikan, Dukuh Patuk Tengah hampir dapat dikatakan masih kurang. Dari sekian jumlah penduduk yang mengenyam pendidikan formal hanyalah sebagian besar generasi muda.
Walaupun banyak sekali siswa yang berhasil menyelesaikan pendidikannya sampai tingkat SLTA (SMA), namun untuk lulusan  Perguruan Tinggi masih minim. Kebanyakan mereka hanya lulus SD/MI.
Pendidikan mereka terpaksa putus di tengah jalan karena banyak faktor penyebab, diantaranya kurangnya pemahaman akan pentingnya pendidikan, keadaan ekonomi yang menengah kebawah, kemudian mereka memilih untuk bekerja sebagai wirausahawan, buruh tani atau bahkan mencoba mengadu nasib pergi ke kota-kota besar.
Sementara para orang tua hanya sedikit sekali yang perduli terhadap masalah pendidikan sebab di latar belakangi oleh rendahnya tingkat pengetahuan mereka pada masa lampau.
Anak-anak yang masih sekolah dan perlu bimbingan serta pendampingan belajar sangat dibutuhkan terutama anak-anak SD, SMP ataupun SMA yang masih banyak mengalami kesulitan memahami mata pelajaran di sekolahnya serta ilmu keagamaan, khususnya anak-anak SD/SMP/SMA yang akan menghadapi Ujian Kelulusan.
Tatanan Administrasi Perangkat Desa
Dari segi tatanan administrasi di Pedukuhan Patuk Tengah, secara umum masih kurang rapi dikarenakan adanya perbedaan kemampuan masing-masing kepala RT.
Ini dibuktikan dengan kurang teraturnya sistem sensus penduduk dan dokumentasi kegiatan masyarakat, serta kurangnya pelaporan semua informasi baru terkait kejadian di setiap RT kepada Bapak Dukuh oleh Bapak RT. Terlebih ketua RT dan ketua RW di dukuh Patuk Tengah hanya bersifat simbolis saja.
Ini juga dibuktikan dengan adanya kenyataan bahwa setiap ketua RT maupun RW tidak memiliki cap yang seharusnya digunakan ketika menAndatangani sebuah dokumen yang mungkin dibutuhkan masyarakat maupun pemerintah atau lembaga terkait.
Sumber Daya Manusia
Di bidang SDM, di Dukuh Patuk Tengah khususnya dapat dikatakan kualitasnya masih kurang baik, hal ini dapat dilihat dari minimnya warga yang berhasil melanjutkan pendidikannya hingga ke Perguruan Tinggi.
Sebagian besar lulusan pendidikan terakhir di Dukuh Patuk Tengah ini adalah lulusan Sekolah Lanjutan Tingkat Pertama (SLTP) dan hanya sebagian kecil saja yang dapat melanjutkan kejenjang  Sekolah Lanjutan Tingkat Atas (SLTA)  maupun Perguruan Tinggi.
Dari kurangnya kualitas pendidikan tersebut maka sebagian besar pemuda-pemudinya bekerja sebagai pekerja kasar, buruh tani dan wirausahawan.
Identifikasi Masalah
Setelah dilakukan observasi selama kurang lebih tujuh hari maka dapat diidentifikasi beberapa masalah yang dapat diklasifikasikan ke dalam bidang garapan yaitu Bidang Kefakultasan/Prodi dan Bidang Posdaya. Adapun identifikasi masalah tersebut adalah sebagai berikut:
Kurangnya dokumentasi berupa bukti fisik maupun non fisik pada setiap kegiatan maupun pembangunan yang ada di dukuh Patuk Tengah.
Kurangnya pengetahuan agama serta minimnya media dalam pembelajaran agama.
Kurangnya masyarakat (terutama anak – anak) akan ilmu tajwid yang sifatnya lebih mendalam.
Kurangnya buku yang dijadikan acuan untuk amalan dan wirid bagi warga dusun Patuk Tengah.
BAB II
PROSES / ALUR KEGIATAN
Alur kegiatan
Berdasarkan uraian mengenai beberapa permasalahan dan kebutuhan di atas, penyusun melakukan identifikasi dan pembatasan masalah sebagai acuan untuk memfokuskan perhatian terhadap permasalahan-permasalahan tertentu yang dianggap mendesak. Identifikasi dilakukan dengan pengkategorian permasalahan yang kemudian akan menjadi acuan penyusunan program kerja atau kegiatan.
Bentuk-Bentuk Kegiatan
Dalam proses sebelum pelaksaan, kegiatan yang direncanakan tersusun sebagai berikut:
Pelatihan Jurnalisme Desa
Screening Film
Pelatihan Makhorijul Huruf
Pengadaan Buku
Proses Pelaksanaan
NO
PROGRAM KERJA
HASIL DAN TANGGAL PELAKSANAN
1
Pelatihan Jurnalisme Desa
Hari /Tanggal: Rabu/12 Agustus 2015

Pelaksanaan : Dilakukan sebanyak satu kali

Screening Film
Screening Film

Hari/Tanggal : Jum'at/31 Juli 2015

pelaksanaan: dilakukan sebanyak 1 kali

Pelatihan Makhorijul Huruf
Hari/Tanggal: Selasa, 7 Juli 2015

Kamis, 9 Juli 2015

Jum'at, 7 Agustus 2015

Pelaksanaan : dilakukan sebanyak 3 kali

Pengadaan Buku
Hari/Tanggal: Minggu, 30 Juli 2015

Pelaksanaan : dilakukan sebanyak 1 kali
Tanggapan Masyarakat
NO
PROGRAM KERJA
TANGGAPAN MASYARAKAT
1

Pelatihan Jurnalisme Desa

1.       Mendapatkan dukungan dan apresiasi yang positif oleh kepala desa, kepala dukuh, dan perangkat dukuh lainnya.

2.       Adanya kerjasama dengan jurusan Teknik Informatika membuat program ini saling melengkapi kekurangan masing – masing jurusan.

3.       Mendapatkan respon yang positif oleh pemuda dan pemudi.

2

Screening Film

1.       Mendapatkan dukungan dari peserta event serta anak – anak dukuh Patuk Tengah.

2.       Mendapatkan dukungan dan apresiasi yang positif oleh kepala dukuh, masyarakat dan perangkat dusun lainnya

Bidang Penunjang
1

Pelatihan Makhorijul Huruf

1.       Adanya dukungan dari kepala dusun maupun perangkat dusun serta masyarakat

2.       Besarnya apresiasi dan antusias anak-anak dan mahasiswa peserta event ini.

2

Pengadaan Buku

1.       Adanya respon positif dari masyarakat dusun Patuk Tengah, terutama jama'ah Masjid Nurul Iman.

2.       Besarnya apresiasi dari masyarakat.
BAB III
HASIL DAN DAMPAK (KUALITATIF DAN KUANTITATIF)
Hasil Kualitatif
NO
PROGRAM KERJA
HASIL KUALITATIF
Bidang Kefakultasan/Jurusan/Prodi
1.
Pelatihan Jurnalisme Desa
1.    Terciptanya generasi muda yang lebih mengerti akan teknologi.

2.    Tersalurkannya sebuah tulisan kepada media yang bersifat lokal.

2.
Screening Film
Meningkatnya pengetahuan anak – anak akan pengetahuan baik agama maupun sosial
Bidang Penunjang
Pelatihan Makhorijul Huruf
1.    Meningkatnya pengetahuan anak – anak tentang pengucapan huruf dalam bahasa Arab.

2.    Menumbuhkan minat pengetahuan akan ilmu agama

4.
Pengadaan Buku
1.    Menumbuhkan rasa perhatian masyarakat akan ilmu pengetahuan yang semakin berkembang

2.    Meningkatnya rasa keinginan warga akan ilmu – ilmu yang dirasa kurang.
Hasil Kuantitatif
NO
PROGRAM KERJA
HASIL KUANTITATIF
Bidang Kefakultasan/Jurusan/Prodi
1.
Pelatihan Jurnalisme Desa
Dalam pelatihan jurnalisme desa ini dilakukan dengan mengirimkan 3 perwakilan per pedukuhan di Di Balai Desa Tirtorahayu (total 60 peserta). Karena sifatnya pelatihan dan pengenalan maka dilakukan dengan singkat dan lebih mementingkan praktek. Prakteknya dapat dipantau pada situs www.tirtorahayu.desa.id. Durasi acara tersebut 2 jam 30  menit.
2.
Screening Film
Dalam Screening Film ini berhubungan dengan program kerja kolektif yaitu Sekolah Alam.
Bidang Penunjang
3.
Pelatihan Makhorijul Huruf
Terlaksananya pelatihan Makhorijul Huruf dengan jumlah pelaksanaan 3 kali pertemuan dengan peserta sebanyak 6 orang. Durasi sekitar 1 jam.
4
Pengadaan Buku
Terlaksanannya kegiatan pengadaan buku  ini dengan jumlah peserta 10 orang yang penerimanya diwakili seorang warga dukuh Patuk Tengah. Jumlah total buku 30 buku
BAB IV
RENCANA TINDAK LANJUT DAN REFLEKSI
Rencana Tindak Lanjut
NO
PROGRAM KERJA
RENCANA TINDAK LANJUT
Bidang Kefakultasan/Jurusan/Prodi
1.
Pelatihan Jurnalisme Desa
Dari hasil pelatihan jurnalisme desa diharapkan dapat menumbuhkan minat menulis sekaligus meliput berbagai kegiatan yang ada di tingkat pedukuhan, khususnya dukuh Patuk Teangah
2.
Screening Film
Dalam hasil Screening Film ini diharapkan anak – anak dapat meniru hal – hal yang positif yang terdapat pada film. Serta diharapkan anak – anak mampu membedakan mana yang benar dan mana yang salah.
Bidang Penunjang
3.
Pelatihan Makhorijul Huruf
Dari hasil pelatihan ini diharapkan pengetahuan akan mengucap huruf Arab terutama dalam membaca Al-Qur'an dapat diterapkan dengan benar dan sesuai kaidah.
4.
Pengadaan Buku
Dari hasil pengadaan buku diharapkan dapat memberikan pengetahuan baru serta dapat menjadi referensi amalan yang dapat dijalankan masyarakat.
Refleksi (Hikmah)
Dari kesemua kegiatan yang dilakukan selama event ini, terdapat berbagai macam refleksi yang dapat diambil bahwa segala bentuk kegiatan yang dilakukan di masyarakat mendapatkan dukungan yang besar dari masyarakat. Serta menjadikan sebuah pembelajaran yang berkesan bukan hanya bagi seluruh warga, namun juga panitia event.
BAB IV
PENUTUP
Kesimpulan
Event "Kampus Masuk Desa 2015" sangat membutuhkan sinergitas dalam pelaksanaan program yang telah dilaksanakan. Pemberdayaan, dan pengabdian masyarakat dibarengi dengan rasa tanggung jawab dan rasa ikhlas.
Hambatan pelaksanaan program kerja sering ditemukan. Selama menjalankan program di lokasi, kami mencatat beberapa poin dengan kami rangkum menjadi saran yang bertujuan menyelenggarakan kegiatan ini selanjutnya lebih bermanfaat bagi masyarakat, mahasiswa, panitia maupun masyarakat secara luas.
Saran
Kami berharap LP2M dan panitia penyelenggara KKN lebih memperhatikan lagi mahasisiwa yang melaksanakan kegiatan KKN bertujuan untuk memberikan dukungan secara moril sebagai kontrol evaluasi keterlaksanaan program KKN.
Pemerintah desa diharapkan melihat secara objektif potensi dan hambatan masyarakat, sehingga potensi yang ada dapat dikembangkan secara optimal.
Peserta dan mahasiswa yang mengikuti program ini pergunakanlah banyak waktu dengan masyarakat dengan selalu ikut serta kegiatan masyarakat setempat agar lebih dekat dengan masyarakat.
LAMPIRAN-LAMPIRAN
Foto-foto pelaksanaan:
Pelatihan Jurnalisme
Screening Film
Pelatihan Makhorijul Huruf
Pengadaan Buku
Itulah gambaran sederhana cara pembuatan laporan kegiatan. Ingat, kedetilan informasi sangat ditekankan demi evaluasi yang mendalam dan kelancaran acara serupa di tahun-tahun mendatang. So, tinggal bagaimana Anda menyajikan data sebaik mungkin.
---
---