Dalam pembuatan makalah, hal yang paling tidak selalu dipedulikan oleh mahasiswa adalah kata pengantar. Ya, entah kenapa masalah yang satu ini jadi sangat sepele.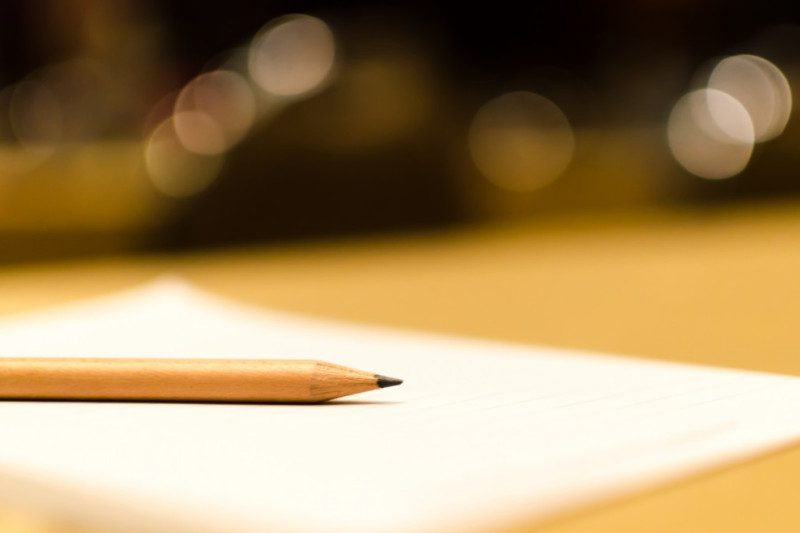 Namun karena disepelekan itulah jadi muncul pertanyaan yang aneh bagi saya, apa sih kata pengantar itu? apa sih fungsinya? atau apa sih hubungannya contoh kata pengantar dengan makalah?
Ya, semua jadi aneh kan kalau tidak diperhatikan dari awal. Apalagi mahasiswa sekarang terbilang pragmatis untuk soal ini. Kata pengantar seolah-olah jadi sekedar ucapan terima kasih buat Tuhan dan dosen pembimbing. Sering kan kita menemui isi pengantar makalah yang seperti itu?
Padahal sebenarnya kata pengantar punya banyak fungsi vital yang menjadi nilai tersendiri. Bahkan akan menjadi suatu yang spesial apabila kita bisa menghadirkan sepatah atau dua patah kata dalam kata pengantar layaknya memberi sambutan di panggung dalam sebuah acara.
Ini tentu menjadi kehormatan tersendiri bagi Anda yang menulis makalah. Seolah-olah perjuangan Anda dalam menuntut ilmu menjadi tidak sia-sia bahkan memiliki kesan dan kebanggaan tersendiri.
Nah, berikut merupakan penjelasan mengenai kata pengantar, secara khusus dalam pembuatan makalah serta fungsi, cara membuat dan contoh sederhananya. Jadi diharapkan Anda bisa memahami apa itu kata pengantar dan sepenting apa kata pengantar itu, terutama dalam hal yang bersifat edukatif maupun akademis.
Pengertian Kata Pengantar dalam Makalah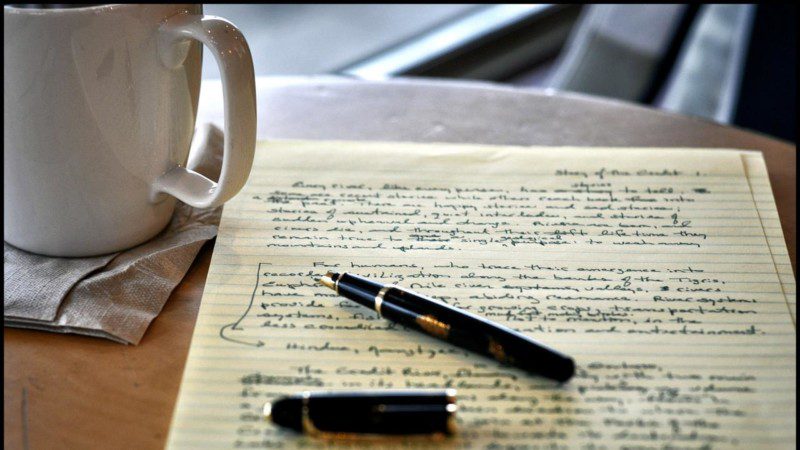 Sebenarnya hampir semua karya tulis seperti buku, kamus, skripsi, tesis bahkan disertasi memiliki halaman khusus mengenai contoh kata pengantar. Jadi tidak hanya terbatas dalam makalah saja. Hal yang sebenarnya lumrah namun memiliki filosofi tinggi.
Nah, kalau sudah bicara falsafah saya jadi bisa mendefinisikan apa itu kata pengantar. Secara teknis kata pengantar adalah semacam sambutan hangat dari penulis makalah terhadap apa yang ditulisnya di dalam makalah tersebut. Ucapannya tidak jauh dari ungkapan terima kasih, mengajak untuk memberi masukan terhadap makalah dan lain sebagainya.
Bisa dikatakan, kata pengantar adalah ucapan sambutan secara tidak langsung karena menggunakan tulisan sebagai medianya. Bukan ucapan langsung layaknya kita di panggung. Konsepnya sama kalau kita memberi kata sambutan di acara penting.
Sedangkan secara filosofis, kata pengantar dalam makalah adalah ucapan atau sebuah kehormatan yang ditulis penulis bagi siapa saja membantu dan mengembangkan makalah tersebut. Jadi bukan sekedar ucapan biasa yang tiada artinya. Justru di sinilah Anda harusnya bangga karena telah menjadi bagian tak terpisahkan dari pembuatan makalah.
Nah dari pengertian teknis dan filosofis itulah seharusnya Anda sudah memahami apa itu kata pengantar. Kata pengantar dalam pembuatan makalah adalah pijakan awal kita menuju sesuatu yang lebih besar alias step to the huuugggeee… hehehe. Ada yang familier dengan frasa bahasa Inggris barusan?
Makanya kata pengantar letaknya selalu berada di awal makalah, atau sebelum daftar isi dan isi makalah itu sendiri. Ada filosofinya juga nih, kata pengantar salah satunya berisi tentang harapan si penulis makalah. Jadi si penulis berharap agar makalah ini menjadi sesuatu yang berguna dan bermanfaat.
Tanpa keinginan ini maka makalah hanyalah pepesan kosong yang tiada artinya. Padahal makalah lebih dari sekedar kewajiban, namun juga pijakan awal Anda meneliti dan mempelajari kehidupan sesuai dengan yang Anda geluti. Nah, hal-hal tersebut sangat penting diperhatikan ketika Anda membuat kata pengantar dalam makalah.
Jadi seharusnya Anda merasa bangga dan terhormat dapat menyelesaikan makalah dan membagi ilmunya dengan orang lain. Jangan berpikir pragmatis bahwa kata pengantar hanyalah sebuah kata-kata terima kasih tanpa ada artinya.
Ingat, kata pengantar menunjukkan rasa hormat dan rasa bangga kita pada semua yang telah memberi ilmu. Tidak pantas rasanya Anda membuat makalah tapi tidak menunjukkan rasa hormat, bangga yang dipadu rasa terima kasih yang begitu dalam. Karena pada hakikatnya mendapatkan ilmu itu susah, apalagi membentuknya dalam sebuah makalah. Begitu…
Tujuan Pembuatan Contoh Kata Pengantar
Sebenarnya tadi ketika Anda membaca tentang pengertian kata pengantar, Anda sudah bisa membayangkan manfaat dan kegunaan kata pengantar. Namun yang perlu patut digarisbawahi bahwa contoh kata pengantar bukanlah hal yang sepele lantas ditulis begitu saja.
Setidaknya dengan maraknya kasus copy paste di kalangan pelajar dan akademisi membuat kita sadar bahwa penghormatan kita terhadap ilmu pengetahuan masih begitu rendah. Segala hal yang berhubungan dengan karya tulis seperti makalah. buku, jurnal, sampai karya-karya besar seperti skripsi, tesis atau bahkan disertasi menjadi tidak bernilai.
Padahal segala karya tulis baik yang besar sampai yang paling kecil adalah sumber dari segala ilmu pengetahuan yang bermanfaat bagi siapa pun. Ilmu bukanlah sesuatu yang dibutuhkan lalu dibuang begitu saja. Akan tetapi ia memberi nyawa pada kehidupan, sehingga perlu adanya apresiasi dari semua yang telah memberi kita pengetahuan apapun itu bentuknya.
Nah berikut merupakan tujuan dari pembuatan kata pengantar, khususnya dalam pembuatan makalah. Saya menulis hal ini agar Anda betul-betul tidak menyepelekan arti dari setiap yang tertulis di kata pengantar.
Menghargai atas perjuangan sendiri yang kita lakukan dalam menuntut ilmu. Ini adalah hal utama yang perlu dimengerti dalam membuat kata pengantar.
Sebagai bentuk penghormatan kepada sumber-sumber yang telah memberi kita ilmu, seperti Tuhan, Dosen, Guru, Orang tua dan sebagainya.
Tak jarang juga sebagai penghormatan kepada seseorang yang dianggap spesial dan sangat membantu dalam pembuatan makalah. Baik secara langsung maupun tidak langsung.
Hal-hal di atas mungkin tidak bisa dirasakan secara langsung dampaknya. Namun cukup dimengerti mengingat makalah adalah salah satu dari sekian bentuk tulisan ilmiah. Dengan begitu Anda tidak lagi terjebak dalam pengertian pragmatis. Selain itu menghargai karya sendiri adalah salah satu hal yang utama untuk memahami pembuatan kata pengantar dalam makalah.
Cara Membuat Kata Pengantar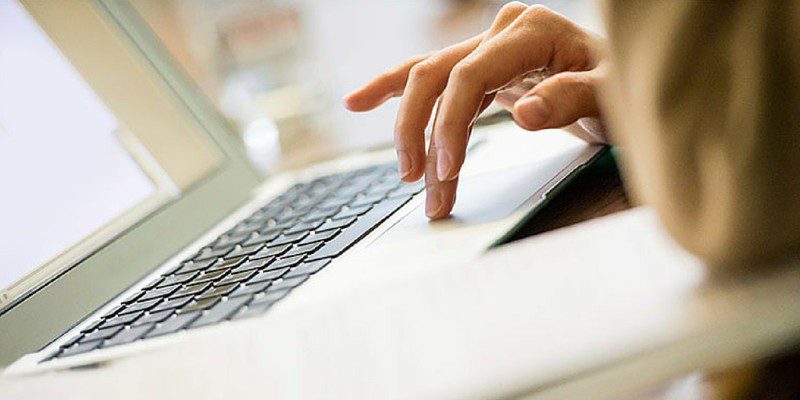 Yap ini dia gong-nya, bagaimana cara membuat sebuah kata pengantar dalam pembuatan makalah. Membuat kata pengantar justru tidak terbilang sulit, hanya makna dan filosofisnya sebenarnya tinggi seperti yang saya sebutkan tadi. Jadi akan lebih baik jika Anda membuat kata pengantar dengan sedikit feel and honour.
Kata pengantar yang baik adalah yang benar-benar meresapi pentingnya pembuatan makalah. Jadi walaupun singkat dan padat, kata pengantar harusnya memiliki tujuan yang jelas. Dalam pembuatan kata pengantar biasanya terdiri tubuh kata pengantar dan apa saja yang harus dituliskan.
Untuk masalah ini, saya akan merangkumnya menjadi satu agar Anda tidak kebingungan untuk membuatnya:
Ucapan pembuka. Tidak jauh beda dalam pembuatan surat. Kurang lebih berisi ucap syukur kepada Tuhan dan orang-orang di sekitar Anda, utamanya orang tua atau yang dituakan.
Tujuan pembuatan makalah. Tidak mungkin makalah ditulis tanpa ada tujuan yang jelas. Ini yang membedakan kata pengantar dengan surat biasa.
Penghormatan setinggi-tingginya kepada dosen maupun orang-orang yang terlibat di dalam pembuatan makalah.
Harapan-harapan setelah makalah dibuat dan dibahas. Ini bertujuan untuk membuat makalah menjadi suatu hal yang berguna dan bermanfaat.
Tanggal pembuatan dan atas nama siapa dibuat. Jika ditulis lebih dari satu orang, maka bisa ditulis "Tim Penulis" atau "Tim Pembahas".
Untuk panjang tulisan dalam kata pengantar dalam makalah biasanya tidak lebih dari 300 kata. Bahkan 300 kata saja bisa dianggap kepanjangan kalau tidak spesifik. Jadi dengan kata-kata yang singkat tersebut upayakan kata pengantar yang dibuat setidaknya memberi kesan bagi para pembacanya.
Tips Membuat Contoh Kata Pengantar Dalam Makalah
Penyakit yang paling umum dalam pembuatan contoh kata pengantar adalah biasanya antara satu dengan yang lainnya adalah "sama saja". Cukup tujuannya apa dan terima kasih sama siapa, hanya itu. Padahal setiap makalah punya permasalahan yang berbeda sekalipun di bidang yang sama.
Nah, yang satu ini saya mempunyai tips bagi kalian yang ingin membuat kata pengantar menjadi sesuatu yang bukan hanya berguna, namun juga berbeda dengan yang lainnya. Sehingga dapat memberikan kesan bagi siapa pun yang membaca makalah Anda. Tidak terlihat monoton namun juga berkelas.
Susunan boleh sama persis, namun cobalah dengan sedikit gaya tulisan yang berbeda. Sentuhan yang berbeda bisa menunjukkan kualitas Anda dalam menulis kata pengantar.
Jangan segan untuk menyertakan kalimat "kami selaku penulis menanti saran dan kritik semua pihak…" Karena tanpa itu, makalah hanya jadi bacaan tanpa kritik yang membangun.
Sebenarnya dalam pembuatan kata pengantar dalam makalah, lebih panjang lebih bagus. Selama memang ingin mencakup tujuan dan respons yang diinginkan. So, buat saja harapan yang sederhana namun dalam.
Anda bisa menulis kata pengantar layaknya ketika Anda memberi sambutan pada sebuah acara kecil maupun besar. Hal ini tentu sangat membantu Anda dalam membuat kata pengantar.
Biasakanlah tulisan kata pengantar antara satu dengan yang lainnya berbeda dari yang lain. Setidaknya ini juga membantu Anda dalam melatih kepercayaan diri sendiri. Ingat, makalah adalah pijakan kecil menuju sesuatu yang besar. Jadi latihlah diri Anda mulai dari sekarang.
Contoh-contoh Kata Pengantar Dalam Makalah
KATA PENGANTAR
Puji syukur penulis panjatkan kehadirat Allah SWT. yang telah melimpahkan taufik, hidayah, serta inayah-Nya sehingga penulis bisa menyelesaikan tugas makalah ini dengan baik.
Shalawat serta salam penulis haturkan kepada junjungan Nabi Muhammad SAW, yang telah memberikan petunjuknya bagi umat dari zaman Jahiliah hingga zaman sekarang.
Dengan kesadaran dan keyakinan yang mendalam, penulis menyadari dalam pembuatan makalah ini masih jauh dari kesempurnaan, barang kali ada kesalahan dan permasalahan dalam pengkajian, maka ibarat pepatah mengatakan "tidak ada gading yang tak retak".
Meski masih banyak kekurangan, tetapi semoga makalah ini memudahkan pembaca dalam mempelajari faktor- faktor yang mempengaruhi isi media massa. Serta ucapan terima kasih kami sampaikan kepada ibu Ana yang telah memberikan kesempatan kepada penulis untuk menyelesaikan makalah ini.
Tulisan penulis yang bertema komunikasi massa dengan judul "faktor-faktor yang mempengaruhi isi media massa" ini kiranya mampu memberikan pembelajaran kepada teman-teman khususnya mahasiswa UIN Sunan Kalijaga, dan dapat memberi pemahaman tentang media massa dalam komunikasi massa.
Walaupun makalah ini tidak mengkaji terlalu dalam dan terperinci, namun penulis berharap kiranya bermanfaat bagi kita semua. Amin…
Yogyakarta, 09 Juni 2013
Penulis
KATA PENGANTAR
Puja & puji kami haturkan syukur kehadirat Allah SWT, karena berkat rahmat & ridho-Nya yang dilimpahkan kepada kami akhirnya dengan penuh khidmat kami dapat menyelesaikan pembuatan makalah ini dengan penuh kekurangan & jauh dari kesempurnaan didalam pembuatannya. Tidak lupa pula, sholawat serta salam semoga tercurah kepada Nabi Muhammad S.A.W beserta keluarga, sahabat, hingga umatnya sampai akhir zaman.
Saya selaku penyusun makalah ini mengucapkan terima kasih kepada Dosen pengampu mata kuliah Kewirausahaan, Bapak H. Akhmad yang telah memberikan materi maupun referensi  yang dapat kami gunakan sebagai rujukan dalam pembuatan laporan ini.
Dengan demikian tugas ini sudah dapat kami selesaikan. Kami selaku tim penyusun memohon maaf atas segala kekurangan & kelebihan didalam pembuatan laporan ini. Akhir kata penulis berharap makalah ini menjadi setitik api semangat yang akan selalu menyala layaknya ilmu yang terus berkembang. Terima kasih.
Yogyakarta, 31 April 2013
Hormat Saya
Khairul Arief Rahman
KATA PENGANTAR
                Puji syukur selalu dipanjatkan kepada Tuhan Yang Maha Esa atas segala Rahmat dan Karunia-Nya, serta dengan kekuatan dan keridhaan dari Nya kami dapat menyelesaikan makalah cara membuat program acara TV/Reality Show sebagai pelengkap tugas praktek program studi Produksi Acara Tv II di semester VII ini.
Program acara Reality Show adalah tayangan tentang segala hal yang berkaitan dengan realita di masyarakat dan memiliki beberapa varian program acara yang disesuaikan dengan fungsi media, yaitu edukasi, kontrol sosial, hiburan dan informasi. Diharapkan makalah ini bisa memberi gambaran pengetahuan mengenai produksi sampai evaluasinya.
Atas selesainya penyusunan laporan pertanggungjawaban ini, kami ucapkan terimakasih kepada :
Mulyadi S.Ag, M.A selaku Ketua Jurusan Ilmu Komunikasi Universitas Impian Yogya
Bunga, SPT, M.A selaku Dosen Pengampu Mata Kuliah Produksi Acara TV II
Pusat Pengembangan Teknologi Komunikasi (PPTK) Universitas Impian Yogyakarta.
Perpustakaan besar Universitas Impian Yogyakarta.
Keluarga tim.
Semoga proses pembuatan makalah ini dapat bermanfaat dan memberikan dampak yang positif, baik bagi kami dan bagi orang lain. Terima kasih.
Yogyakarta, 17  Desember 2015
Penyusun
KATA PENGANTAR
Puja & puji kami haturkan syukur kehadirat Tuhan Yang Maha Esa, karena berkat rahmat & ridho-Nya yang dilimpahkan kepada kami akhirnya dengan penuh khidmat kami dapat menyelesaikan pembuatan makalah ini dengan penuh kekurangan & jauh dari kesempurnaan di dalam pembuatannya.
Saya selaku penyusun makalah ini mengucapkan terima kasih kepada Dosen pengampu mata kuliah Analisis Siaran TV Bapak Muhammad Z.R yang telah memberikan materi yang dapat kami gunakan sebagai rujukan dalam pembuatan makalah ini.
Selain itu, kami berharap bahwa makalah ini bukan hanya menjadi rintisan dialog belaka, namun juga masukan yang bermanfaat bagi semua pihak. Terutama dalam menciptakan acara TV yang tidak hanya dilihat dari segi keekonomian dan hiburan saja, namun juga edukasi dan kontrol sosial yang ada.
Dengan demikian tugas ini sudah dapat kami selesaikan. Akhir kata kami selaku tim penyusun memohon maaf atas segala kekurangan & kelebihan didalam pembuatan makalah ini.
Yogyakarta, 10 April 2015
Hormat Saya
Budi D.N
***
Mudah kan cara pembuatannya? Contoh-contoh di atas sebenarnya bisa dimodifikasi sesuai dengan keinginan dan kebutuhan Anda. Jangan lupa, buatlah kata pengantar dengan feel and honour. Sehingga Anda merasa terhormat dan dapat merasakan perjuangan Anda sendiri dalam menuntut ilmu. Hehehe…
Jika sudah mahir, tentu membuat kata pengantar dalam sebuah buku ataupun tulisan lainnya menjadi tidak sulit. Mengingat dalam makalah, Anda bisa melatih diri dan teman-teman lainnya untuk menunjukkan rasa hormat kepada siapa pun yang sudah memberi ilmu.