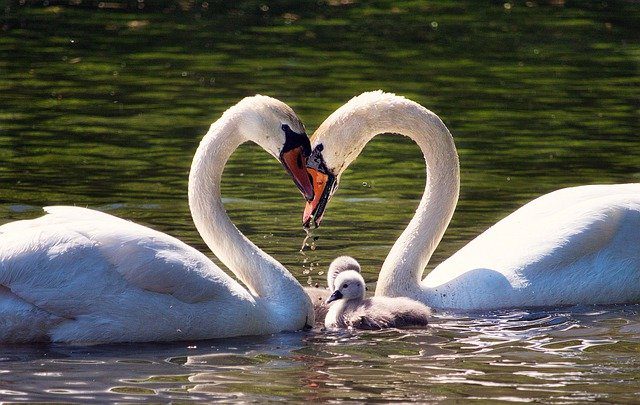 Cara Agar Keluarga Anda Bahagia dan Langgeng, menurut Studi Terbaru (Gambar: Pixabay/Pixel2013)
Siapa yang tidak ingin keluarganya hidup bahagia? Semua orang pasti mendambakannya. Bahkan bahagia adalah kunci sukses untuk mempertahankan keutuhan rumah tangga. Baru-baru ini peneliti menemukan sebuah kesimpulan menarik, berkaitan dengan cara agar keluarga anda bahagia dan langgeng.
Menurut peneliti, cara agar keluarga anda bahagia terletak pada "pola pikir fleksibel" yang berkorelasi dengan penghargaan keluarga dan dinamisnya hubungan. Hal inilah yang membuat keluarga memiliki relasi yang kuat antar individunya.
Penelitian ini tertuang dalam jurnal berjudul "Examining the Correlates of Psychological Flexibility in Romantic Relationship and Family Dynamics: A Meta-Analysis". Jurnal ini ditulis oleh Ronald Rogge dan Jennifer Daks dari University of Rochester, New York.
Penelitian ini diterbitkan oleh Journal of Contextual Behavioral Science, seperti yang dikutip dari Science Alert (29 November 2020).
Cara Agar Keluarga Bahagia dan Langgeng: Pola Pikir Fleksibel adalah "Koentji"
Pada dasarnya penelitian ini merupakan kelanjutan dari penelitian sebelumnya atau bersifat meta-analisis. Ada 174 penelitian yang dijadikan rujukan dalam penelitian ini.
Jumlah penelitian itulah yang membuat peneliti bisa menseleksi  berapa jumlah responden yang sudah diverifikasi dari 174 penelitian tersebut. Total responden dalam penelitian-penelitian tersebut jika dijumlahkan sebanyak 43.952 responden.
Penelitian random tersebut memuat satu kata kunci penting, yaitu tentang "pola pikir fleksibel". Pengertian yang dirasa masih abstrak tersebut lalu oleh peneliti diturunkan ke dalam beberapa indikator.
Indikator tersebut diantaranya skil individu, sikap keterbukaan dan penerimaan pengalaman baik dan buruk serta kehati-hatian dalam hidup berkeluarga.
Selain itu ada indikator positif lainnya seperti pikiran dan perasaan tanpa obsesi, menjaga perspektif, nilai kekeluargaan yang dalam dan mampu mengambil langkah menuju tujuan meski di tengah kesulitan.
Pola Pikir Fleksibel VS Infleksibel
Indikator-indikator inilah yang mengarahkan keluarga dalam hubungan yang romantis. Hal tersebut lalu berefek positif terhadap rasa kepuasan, pengasuhan adaptif dan konflik yang lebih sedikit menurut studi ini.
Sebaliknya, pola pikir yang tidak fleksibel justru mengarahkan keluarga dalam konflik yang panjang, kekacauan dalam kehidupan sehari-hari dan perasaan dihakimi.
"Hasilnya menunjukkan bahwa suami-istri memiliki pemahaman yang cukup baik tentang apa yang mungkin mereka lakukan benar dan salah dalam hubungan mereka," kata Rogge.
Kesimpulan ini menurut Rogge juga sejalan dengan penelitian yang ia lakukan sebelumnya. Pasangan menjadi lebih sadar akan hubungan mereka dan menjaga komunikasi tetap terbuka. Hal itu membuat hubungan dapat bertahan lama meskipun terdapat perbedaan signifikan diantara keduanya.
"Anda mungkin tidak perlu mengajari mereka keterampilan untuk memotong tingkat perceraian. Anda mungkin hanya perlu membuat mereka berpikir bagaimana seharusnya berperilaku saat ini," tambahnya.