Biodata dan Profil Habib Syech bin Abdul Qodir Assegaf
Nama: Habib Syech Abdul Qodir Assegaf
Tempat Tanggal Lahir: Solo, 20 September 1961
Alamat Tinggal Sekarang: Jl. KH. Muzakkir-Gg. Bengawan Solo VI No.12 Semanggi Kidul-Solo 57117
Siapa yang tak kenal Habib Syech, seorang habib yang memiliki nama lengkap Habib Syech Abdul Qodir Assegaf ini mensyiarkan Islam dengan ciri khas lantunan shalawatnya. Setiap pengajian beliau, dakwahnya selalu diawali dengan gema shlawat dari Ahbabul Musthofa. Setelah itu, baru disusul dengan pengajian yang disampaikan langsung oleh Habib Syech Abdul Qodir Assegaf.
Mari kita mengenal lebih dekat figur Habib Syech yang selama ini kita kenal melalui pengajian dan shalawat-shalawat merdunya. Semoga dengan mengenal siapa beliau, merupakan bagian  usaha untuk senang berkomunikasi dan dekat dengan orang-orang sholeh terlebih para ulama.
Riwayat Habib Syech; Masjid adalah Pemilik Berkah Terbaik Tempat Ditempanya Habib Syech Kecil
Habib Syech adalah putra seorang Al Habib Abdulqadir bin Abdurrahman Assegaf. Tokoh alim nan tawadhu' sebagai Imam Masjid Jami' Assegaf di Pasar Kliwon Solo.
Habib Abdulqodir Abdurrahman Assegaf  mempunyai 16 putra salah satunya Habib Syech. Profil Habib Syech memulai pendidikannya saat diberikan oleh guru besarnya sekaligus sebagai ayahanda tercintanya. Di saat itulah habib mendalami agama Islam dan akhlak luhur Nabi Muhammad Saw.
Semasa kecil, Habib Syech tidak pernah bermukim di sebuah pondok. Pendidikan Habib Syech lebih terjun ke masyarakat langsung melalui majelis taklim di masjid-masjid terutama Masjid Assegaf, Wiropaten, Pasar Kliwon, Solo.
Di situlah Habib kecil seusai Magrib menjelang Isya senantiasa istiqomah mengikuti halaqah keilmuan, belajar al Quran, membaca wirid-wirid bersama ayahanda tercinta. Di masjid Assegaf itu pulalah habib kecil dengan segala pengabdiannya menggunakan umur-umur SD- nya untuk berkhidmad membersihkan masjid, menyapu dan mengepel lantai masjid.
Mengutip dari  wawancara Majalah Langitan, beliau menjelaskan bahwa orang yang paling menginspirasi dalam hidupnya tidak lain adalah ayah dan ibunya sendiri. Ayahnya bukanlah orang yang masyhur, namun ayahnya adalah seseorang yang sangat mencintai masjid.
Bagaimanapun keadaannya, baik sehat maupun dalam kondisi sakit beliau tetap mengimami. "Masjid adalah 'istriku' yang pertama," itulah yang diucapkan dari seorang ayah yang kini putranya menjadi pengemban dakwah akhlak Rosulullah Saw.
Kata-kata itulah yang muncul tulus dari seorang yang sangat mencintai masjid, rumah Allah yang senantiasa digunakan sholat lima waktu. Hingga akhirnya, saat ayahanda Habib Syech menjadi Imam, Allah memberikan kasih sayang dengan mengambil sang ayahanda  saat sujud dalam shalat Jumat terakhir.  Subhanallah, sebuah akhir yang menyejukkan.
Selain dari ayahanda tercintanya, Habib Syech juga mendapat lanjutan pendidikan dari paman beliau Alm. Habib Ahmad bin Abdurrahman Assegaf. Habib Ahmad adalah sosok yang berjasa dalam membangun mental Habib kecil. Pendidikan yang diberikan paman dari Hadramaut tersebut sangat berkesan bagi Habib Syech.
Pasalnya, sewaktu Habib Syech dibimbing Habib Ahmad, Habib Syech selalu dicaci, disalahkan meskipun Habib kecil waktu itu tidak melakukan kesalahan. Dalam pemaparannya, Habib kecil tidak tahu menahu mengenai sikap dari Habib Ahmad dalam membimbingnya. Bahkan, Habib kecil waktu itu hampir tidak kuat.
Ketika Habib kecil menghubungi salah satu teman yang mendampingi kedatangan pamannya ke Indonesia, barulah Habib Kecil menyadari bahwa apa yang dilakukan pamannya Habib Ahmad bin Andurrahman semata-mata hanya sebagai pembelajaran agar kedepannya Habib kecil menjadi sosok yang kuat secara mentalnya, sabar dan teguh dalam pendirian.
Begitulah pendidikan pamannya, perasaan kagum dan cinta kepada Habib kecil digunakan sebagai media pembelajaran akhlak.
Selain itu, pendidikan dan perhatian penuh juga diberikan Habib Syech dari Alm. Al Imam, Al Arifbillah, Al-Habib Muhammad Anis bin Alwiy Al-Habsy seorang Imam Masjid Riyadh dan pemegang magom al Habsyi. Berkat ketulusan, kesabaran dan kebesaran guru-gurunya itulah hingga saat ini Habib Syech masih setia menjalani dakwah mahabbaturrosul.
Seiring waktu berjalan, berkat keistiqomahan serta penyampaian komunikasi dakwah yang sederhana dan mudah dipahami, hingga saat ini terdapat lebih dari ribuan jamaah yang tergabung dalam Majelis Ahbabul Musthofa. Di majelis tersebut jamaah bersama-sama menyelami kisah-kisah rosul dan mengajarkan cinta kepada Allah lewat Rosulullah.
Adapun sholawat rutinan yang diadakan di kediaman Habib Syech berlangsung setiap Rabu Malam dan Sabtu Malam Bakda Isya.
Komunikasi Dakwah Sholawat Habib Syech
Komunikasi dakwah adalah cara penyampaian seorang dai kepada mad'u-nya. Komunikasi dakwah juga merupakan bentuk seruan yang dilakukan oleh komunikator dakwah untuk menyampaikan pesan-pesan dakwah agar pesan yang disampaikan kepada jamaah dapat dipahami dan diamalkan.
Menarik bila membahas komunikasi dakwah yang disampaikan Habib Syech, Harold D laswell mengungkapkan bahwa terpenuhinya komunikasi secara umum meliputi  who say, what to whom, in what channel, with what effect.
Bila dalam pandangan komunikasi dakwah, maka dapat dikriteriakan secara sederhana meliputi:
Who: Habib Syech
what to whom: Masyarakat kalangan akar rumput sampai petinggi negara
Says what: Sirah Nabi Muhammad dan teladan-teladan akhlak mulia
In what channel: Seni Qosidah, shalawat
With what effect: Menyelami pribadi Rosulullah, mencintai dan menjadikan idola dalam kehidupan sehari-hari.
Mengenai who, penulis telah menjelaskan secara singkat biografi di atas. Menginjak sasaran dakwah, setiap kali acara diselenggarakan mad'u-nya sangat beragam. Tak heran di setiap pengajiannya selalu ramai mencapai ribuan jamaah di manapun berada. Bukan hanya dari kalangan orang tua, kakek-nenek, muda-mudi hingga anak-anak pun menjadi satu dalam mejelis yang penuh berkah tersebut.
Gaya komunikasi yang hidup melalui sapaan-sapaan kerinduan kepada Rosulullah Saw menambah suasana teduh dalam majelis tersebut.  Dalam penyampaian komunikasinya, Habib Syech menggunakan gaya komunikasi yang sederhana dengan alur yang teratur. Gaya komunikasi itulah yang membuat jamaah betah berjam-jam bahkan tanpa hidangan makanan sekalipun alias malaikatan hehe.
Psikologi Komunikasi Ala Habib Syech
Kita juga bisa belajar mengenai psikologi komunikasi yang dipraktikkan Habib Syech. Komunikasi yang sederhana namun sangat menyentuh bagi para jamaahnya membuat kesan bagi para jamaah pertamanya untuk senantiasa mengikuti Habib Syech bershalawat di mana saja.
Keberhasilan komunikasi tersebut dapat kita lihat dari antusiasme para jamaah yang semakin bertambah, bahkan dalam berbagai kesempatan, tempat majelis selalu penuh dan membludak.
Psikologi komunikasi massa juga terlihat ketika Habib Syech mampu memadukan komunikasi yang mengandung humor, serius hingga keakraban antara habib-habib dengan jamaahnya. Selain itu, Habib Syech dengan ketenangannya dapat membius para jamaahnya tenggelam dalam lautan lantunan sholawat.
Semua menghayati, meresapi dan mendambakan syafaat Rosulullah Saw. Setelah itu Habib Syech juga mengajak bershalawat bersama sehingga jamaah merasa menjadi bagian dari pelantun utama.
Selaku pengemban dakwah, Habib Syech mempunyai sikap yang bijak dalam merespons berbagai isu ummat. Kebijaksanaan tersebut terlihat ketika Habib Syech tidak mudah mengadu domba antar golongan Islam yang lain. Selain itu, tutur bicaranya pun lebih mementingkan persamaan, kelebihan antar kelompok Islam, bukan mengungkit perbedaan.
Sikap kebijaksanaan inilah yang seharusnya dijadikan teladan bagi ustadz, kyai dan pengenban dakwah yang lainnya. Dengan sikap kebijaksanaan, seorang pengemban dakwah diharapkan mampu mengayomi segenap ummat dan tak lelah memberikan pencerahan menuju peradaban.
Lirik Sholawat Habib Syech
Berikut dua contoh lirik sholawat yang sering dibawakan Habib Syech,
Busyro Lana Sholawat yang dibawakan Habib Syech
هذه القصيدة بشری لنا
Qosidah Busyro Lana (Kebahagiaan Milik Kami)
بشری لنا نلناالمنا ،  زال العنی وفاالهنا
Busyrô lanâ nilnâl munâ, Zâlal 'anâ wa falhanâ
Kebahagiaan milik kami karena kami memperoleh harapan, dan  hilang sudah semua kesusahan, lengkap sudah
semua kebahagiaan
والدهر أنجز وعده ، والبشر اضحی معلنا
Waddahru anjaza wa'dahu, Wal bisyru adlhâ mu'lanâ
Dan waqtu sudah menepati janjinya, dan kebahagiaan menampakkan kemuliaan kami.
يانفس طيبی باللقا ، ياعين قری اعينا
Yâ nafsu thîbî billiqô, Yâ 'ainu qorrî a'yunâ
Wahai jiwa bahagialah, karena kau akan berjumpa dia.. Wahai mata, tenanglah dan tenanglah..
هذا جمال المصطفی ، أنواره لاحت لنا
Hâdzâ jamâlul Mushthofâ, Anwâruhu lâ hat lanâ
Lihat! Inilah keindahan al~Mushthofa, Cahayanya memancar-mancar menembus jiwa kita..
ياطيبة ماذا نقول ، وفيك قدحل الرسول
Yâ thoibatu mâdzâ naqûl, Wa fîki qod hallar rosûl
Duhai Thoybah (Madinah), apa yang bisa kami katakan? Jika Rosul telah mendiami wilayahmu.
وکلنا نرجوالوصول ، لمحمد نبينا
Wa kullunâ narjûl wushûl, Limuhammadin nabiynâ
Dan kami semua ingin berjumpa dengan Muhammad, Nabi kami
ياروضة الهادی الشفيع ،  وصاحبيه والبقيع
Yâ Roudlotal hâdisy-syafii' Wa shôhibaihi wal baqii'
Duhai  taman Nabi pembawa petunjuk, dan pemberi syafa'at dan kedua temannya serta tanah Baqi'.
أکتب لنا نحن الجميع ، زيارة لحبيبنا
Uktub lanâ nahnul jamii' Ziyârotan lihabîbinâ
Catatlah kami semua, bahwa kami berziarah kepada kekasih kami.
صل وسلم ياسلام ، علی النبی ماحی الظلام
Sholli wa sallim yâ salâm.. 'Alannabiy mâhidh-dholâm
Wahai Tuhan yang Maha Pemberi keselamatan, berikan sholawat dan salam kepada Nabi pengikis kegelapan.
والال والصحب الکرام ، ماأنشدت بشری لنا
Wal âli was-shohbil kirôm, Mâ unsyidat busyrô lanâ
Juga kepada keluarga nabi, para shohabat yang mulia, selama disenandungkan Qosidah "Busyro Lana
Ya Hanana
ظهر الدين المؤيد
۰۞۰ ۰۞۰ ۰۞۰ ۰۞۰ ۰۞۰
ياهنانا… ياهنانا… ياهنانا… ياهنانا…
Yâ Hanânâ.. Yâ Hanânâ..
Yâ Hanânâ.. Yâ Hanânâ..
Betapa beruntungnya kami.. Betapa beruntungnya kami..
ظهر الدين المؤيد ۰۞۰ بظهور النبی أحمد
ياهنانا بمحمد ۰۞۰ ذلك الفضل من الله
Dhoharod-dînul mu-ayyad  Bidhuhûrin-Nabiy Ahmad
Yâ Hanânâ bi Muhammad  Dzâlikal fadl-lu minallâh
Telah muncul agama yang didukung, Telah muncul agama yang didukung,, dengan munculnya sang Nabi Ahmad,
Betapa beruntungnya kami dengan Muhammad (Saw), itulah anugerah dari Allah..
(YâHanânâ)
Betapa beruntungnya kami,
خص بالسبع المثانی ۰۞۰ وحوی لطف المعانی
ماله فی الخلق ثانی ۰۞۰ وعليه أنزل الله
Khussho bissab'il matsânî   Wa hawâ luthfal ma'ânî
Mâ lahu fîl kholqi tsânî   Wa 'alaihi anzalallâh
Diistimewakan dengan as-Sab'ul Matsany (al-Fatihah),
penghimpun rahasia setiap makna,
tak ada yang senilai dengannya, dan Allah mewahyukannya kepadanya (Muhammad SAW),
(YâHanânâ) 
Betapa beruntungnya kami,
من مکة لما ظهر ۰۞۰ لأجله انشق القمر
وافتخرت ال مضر ۰۞۰ به علی کل الأنام
Min Makkatin lammâ dhohar  Li ajlihi-nsyaqqol qomar
Waftakhorot âlu mudlor  Bihi 'alâ kullil anâmi
Ketika di Makkah bulan tampak terbelah deminya (Muhammad SAW),
lalu kabilah Mudhar (kabilah Muhammad SAW) menjadi dibanggakan di atas seluruh manusia..
(YâHanânâ) 
Betapa beruntungnya kami,
أطيب الناس خلقا ۰۞۰ واجل الناس خلقا
ذکره غربا وشرقا ۰۞۰ سائر والحمد لله
Athyabun-nâsi kholqon  Wa ajallun-nâsi khuluqon
Dzikruhu ghorban wa syarqon  Sâ-irun walhamdulillâh
Beliau adalah manusia yang terbaik ciptaanNya, dan teragung akhlaknya,
Semua mengelu-elukannya di barat dan di timur. Segala puji bagi Allah,
(YâHanânâ) 
Betapa beruntungnya kami,
صلوا علی خير الأنام ۰۞۰ المصطفی بدر التمام
صلوا عليه وسلموا ۰۞۰ يشفع لنا يوم الزهام
Shollû 'alâ khoiril anâmi  Almushthofâ badrit-tamâmi
Shollû 'alaihi wa sallimû   Yasyfa' lanâ yaumaz-zihâmi
Bershalawatlah kepada sebaik-baik manusia, yang terpilih, Sang bulan purnama,
Bershalawatlah dan sampaikan salam kepadanya,
kelak ia akan memberi syafaat kita di hari kebangkitan..
(YâHanânâ… YâHanânâ) 
Betapa beruntungnya kami,
Selayang Pandang Ahbabul Musthofa Pengiring Rebana Habib Syech
Ahbabul Musthofa adalah salah satu majelis taklim yang di dalamnya taklimnya bertujuan untuk  mempermudah jamaahnya meneladani Rosulullah. Ahbabul Musthofa berdiri sekitar tahun 1998 berawal dari majelis Rotibul Haddad, Burdah serta Maulid Simthudduror Habib Syech bin Abdulqadir Assegaf di Kota Solo, tepatnya di kampung Mertodranan.
Majelis taklim ini mengajak seluruh jamaahnya untuk mengenal Rosulullah Saw lebih dekat, meneladani dan menjadikan idola dalam kegiatan sehari-hari. Berikut ini jadwal rutin majelis rutin Ahbabul Musthofa:
Setiap Malam Sabtu Kliwon di Purwodadi tepatnya  Masjid Agung Makmur Purwodadi
Setiap Malam Rabu Pahing di Kudus tepatnya Halaman Masjid Agung Kudus
Setiap Malam Sabtu Legi Jepara di Halaman Masjid Agung Jepara
Setiap Malam Minggu Pahing di Sragen tepatnya Masjid Assakinah, Puro Asri, Sragen
Setiap Malam Jumat Pahing di Jogja tepatnya Halaman PP Minhajuttamyiz, Timoho di belakang Kampus UIN Sunan Kalijaga
Setiap Malam Minggu Legi di Solo tepatnya Halaman Masjid Agung Surakarta.
Habib Syech MP3
Adanya teknologi yang semakin canggih membuat manusia dengan mudah memiliki MP3 Habib Syech. Dengan MP3, seseorang dapat melakukan perjalanan sambil mendengarkan shalawat. Dengan demikian, perjalanan dapat dijadikan pula untuk menambah ibadah yakni bershalawat kepada Rosulullah Saw.
Barangkali itulah wujud kerinduan ummat kepada Rosulullah, selain untuk meneladani sunnah-sunnah beliau yang utama, juga memperbanyak shalawat baik di dalam aktivitas ataupun di dalam perjalanan. Mendengarkan MP3 Habib syech terasa menyegarkan.
Terkait MP3 Habib Syech, ada baiknya para jamaah membeli kaset yang original agar berkah di setiap lantunan yang diperdengarkan lebih jelas. Ya, meskipun kekayaan intelektual adalah milik Allah, namun saling menghargai karya itu penting dan baik.
Lagu  Sholawat Habib Syech
Lagu sholawat Habib Syech memang tergolong unik. Dengan arransemen ulang dari kitab sholawat yang berisikan sekitar 500-san syair, Habib Syech mampu mengaransemen lagu sholawat dengan indah dan sesuai harapan jamaah.
Di dalam lagu sholawat Habib Syech sendiri juga tidak melulu berbahasa Arab. Bahkan, ada beberapa lagu yang berbahasa Indonesia dan khususnya berbahasa Jawa. Dengan adanya variasi bahasa tersebut, sholawat Habib Syech menjadi lebih mengena dan pesan yang ada dalam shalawat bisa tersampaikan.
Lagu-lagu sholawat Habib Syech banyak digemari bukan hanya kalangan atas, namun juga kalangan bawah dari santri sampai pejabat. Terlebih bila sholawat diimbuhi dengan variasai bahasa Jawa, masyarakat sangat senang dan lebih terasa jadi orang Jawa.
Music Habib Syech
Bila Anda mencermati music Habib Syech, hal yang paing sering didengar ada dua macam yakni music Habib Syech yang murni rebana, dengan music Habib Syech yang menggunakan alat music moden seperti keyboard dll.
Ada perbedaan penggunaan music di dalam lantunan sholawat Habib Syech. Model alat music rebana lebih digunakan di saat tampil live di atas panggung. Begitu sebaliknya, bila di dalam kaset maupun VCD, dua-duanya digunakan yakni perpaduan antara rebana dan alat music modern.
So, cobalah nikmati perpaduan apik antara alat music rebana dengan alat music modern. Perpaduan music tersebut semakin apik ketika ditambah suara vocal cirri khas Habib Syech dan backing vocal dari Ahbabul Musthofa.
Kumpulan Shalawat Album Habib Syech
Sampai saat ini, penulis baru menjumpai terdapat 11 album Habib Syech. Kumpulan sholawat dari berbagai album Habib Syech tersebut berisikan sekitar 6-9 sholawat Habib Syech. Ok, mari kita simak album-album Habib Syech yang sudah beredar di masyarakat.
Album Habib Syech 1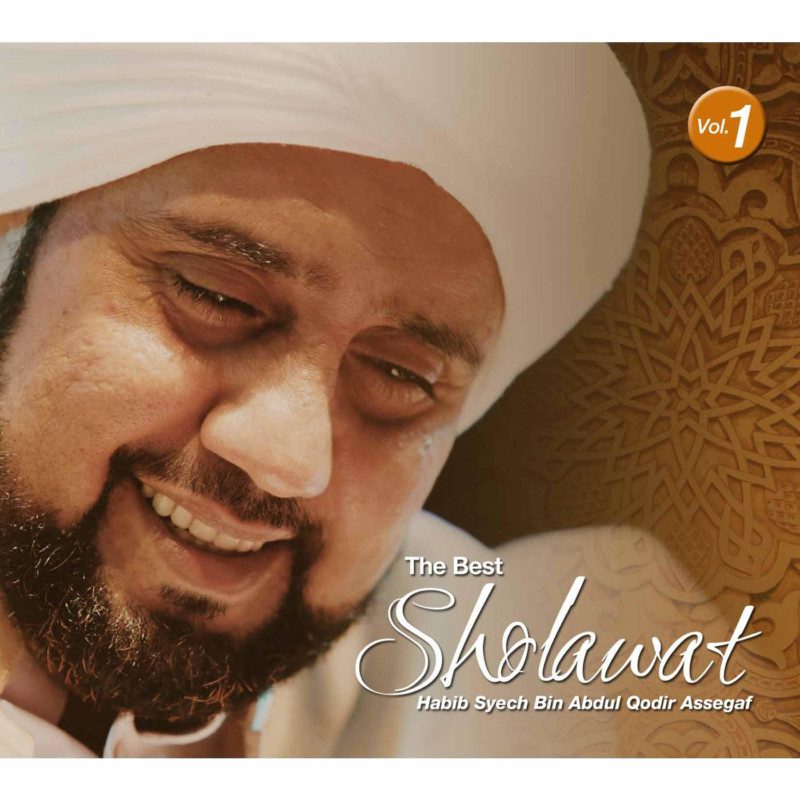 Allahu Allah
Ya Waridal Musthofa
Antal Amin
Ilaahi Nas'aluk Bil Ismil A'dzom
Da'uni
Ahlan Wa Sahlan Binnabi
Ya Robbi Ya 'Alimal Hal
Album Habib Syech 2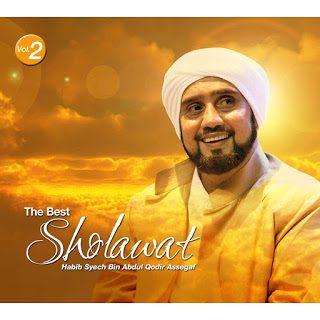 Ya Maulidal Musthofa
Qod Qofani
Ya Robbah Makkah
Binafsiya Abdi
Da'uni
Bijahil Musthofa Mukhtar
Album Habib Syech 3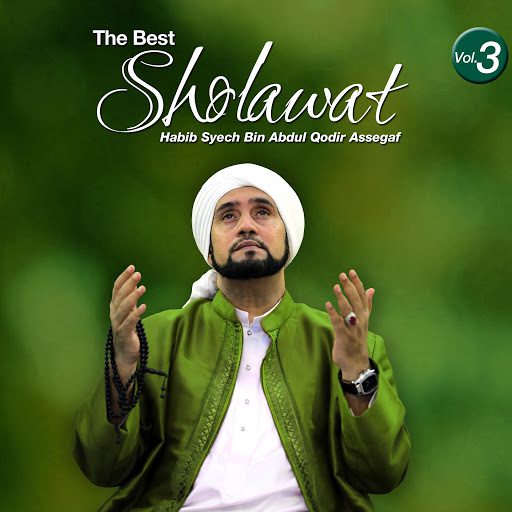 Ya Lathifan Bil'Ibad
Ya Dzal Jalali Wal Ikram
Ya Robbi bil Musthofa
Ya Arhamar Rohimin
Maulana ya Maulana
Qod Tamamallah
Album Habib Syech 4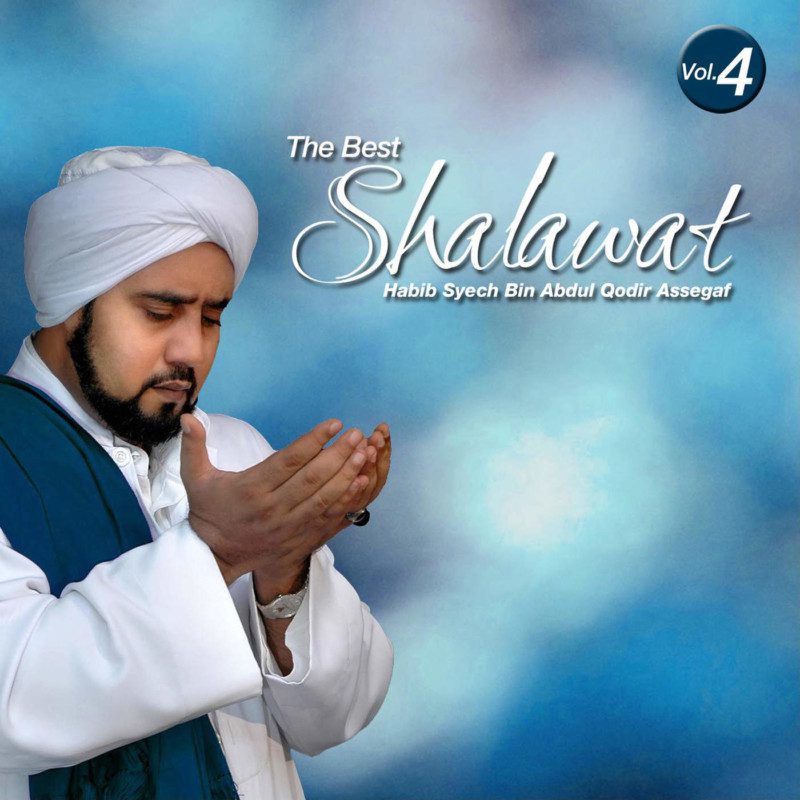 Ya Laqolbin
Sholawatullahi Taghsya
Ya Sayyidar Rusul Ya Thohir
Ya Rosulullah Salamun 'alaika
Lighoiri Jamalikum
Busyo Lana
Album Habib Syech 5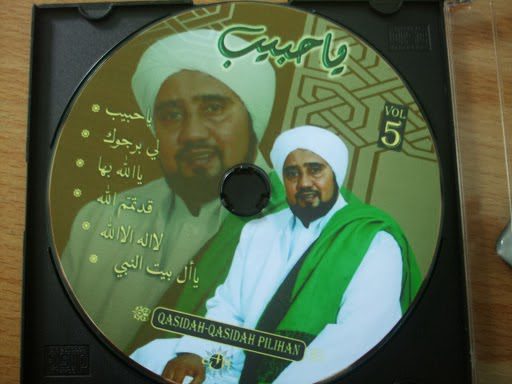 Ya Habib
Li Birojuka
Ya Allah Biha
Qod Tamamallah
Laa Ilaha Illallah
Ya Ala Baitin Nabi
Album Habib Syech 6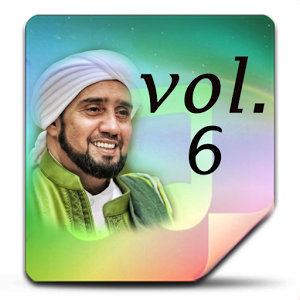 Assalamu'alaika
Khobbiri
Khoiril Bariyyah
Thola'al Badru
Alfa Shollallah
Sholawat Badar
Album Habib Syech 7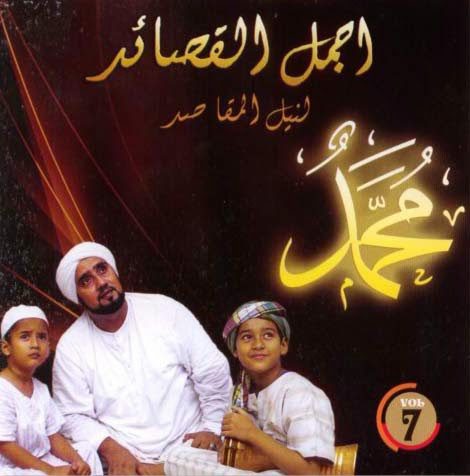 Sholatun Bissalamil Mubin
Miftahul Jannah
Ya Khadi
Ya Kada Man Syaduh
Allahumma Sholli Ala Muhammad
Marhaban
Sholawat Burdah
Album Habib Syech 8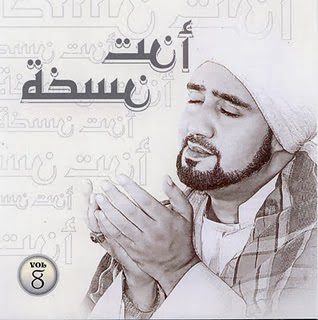 Ya Hanana
La Ilaaha Illallah
Mammada
Nurul Musthofa
Anta Nuskhotul Akwan
Ya Thoyyibah
Ya Rosulullah Ya Ahlal Wafa
Album Habib Syech 9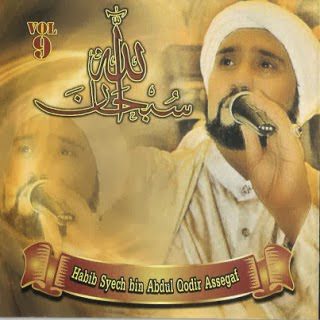 Subhanallah
Alhamdulillah
Annabi Shollu Alaih
Lisaanii
Shollatullah'ala Tohal Yamani
Syi'ir Tanpa Waton
Robbi Faj'alna
Album Habib Syech 10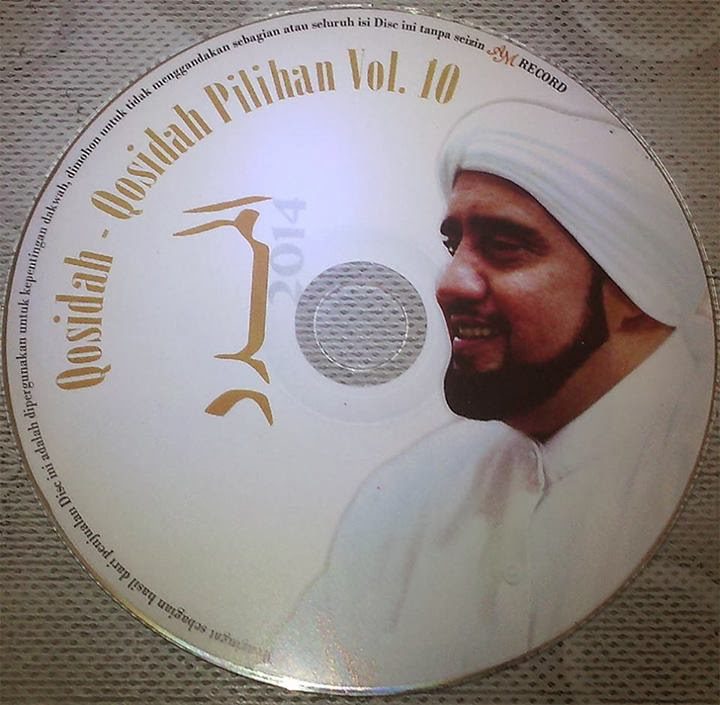 Al-Madad
Padang Bulan
Sholawat Kawakib
Al-I'tifor
Lir-Ilir
Kisah Arrosul
Album Habib Syech 11- Untaian Nada Rindu Al Musthofa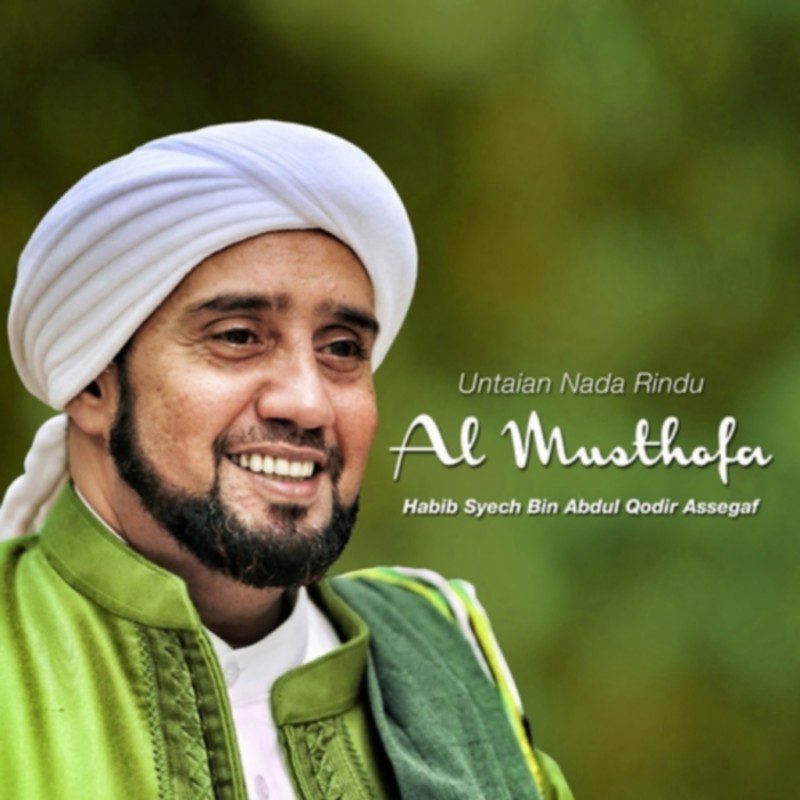 Alangkah Indahnya
Birosulillah
Inna Fil Jannati
Pepali Ki Ageng Selo (Sholawat Tibbul Qulub)
Sholatullah
Ya Imamar Rusli
Sholawat-sholawat Habib Syech Tambahan
Ibadallah Rijallah
Ya Rosulullah
Sa Atullah
Maula Ya Sholli
Ya Habibana Sya'alailillah
Ya Habibana
Syiir Tanpo Waton (Gus Dur)
Syi'ir Tanpo Waton New Version 2016
Syiir NU
Berkat Sholawat Maksiat Minggat
Turi Putih
Sholli Wasallimda
Mars Syekher Mania
Sekilas Mengenai Syechermania Jamaah Habib Syech Ketika Bershalawat
Bila Anda sering datang ke acara pengajian Habib Syech, Anda akan menemui santri-santri berbaju putih, peci putih dan kadang membawa bendera putih. Mereka itulah Syeckermania.
Syechkermania adalah komunitas pecinta al Habib Syech Bin Abdul Qodir Assegaf dari Solo Jawa Tengah Indonesia. Karena semakin meluasnya dakwah yang disampaikan Habib Syech, Syechermania semakin meluas dan menjadi komunitas dakwah yang luar biasa.
Seperti dikutip syechkermania, Syechermania sendiri berawal dari salah seorang ketika melihat semakin luasnya pecinta sholawat yang dibawakan Habib Syech. Dari pengamatan tersebut, tercetuslah ide untuk membuat sebuah komunitas pecinta sholawat dengan bertujuan agar komunikasi antar Syechermania dapat berjalan lancar.
Komunitas pun mendapat dukungan dari berbagai pihak, semakin berkembang dengan adanya kemajuan terbentuknya jejaring komunikasi untuk mempermudah akses jadwal majelis shalawat. Lambat laun, istilah Syechermania pun dikenal publik.
Foto Habib Syech
Video Habib Syech Ketika Tampil di Malaysia 
Habib Syech Terbaru
Habib Syech terbaru merupakan album ke 11 dengan tajuk Untaian Nada Rindu Al Musthofa. Berisikan 6 lagu sholawat utama, album ini mengandung unsure-unsur baru yang berbeda dan unik pula. Adapun Habib Syech terbaru dengan adanya lagu pertama berjudul Aalangkah Indahnya.
Setahu penulis, judul sholawat tersebut pernah dipopulerkan oleh artis Malaysia Nasyid Raihan. Nasyid Raihan adalah nasyid dari Malaysia yang telah jauh memulai dakwah melalui seni dakwah.
Habib Syech terbaru menunjukkan arransemen yang juga tak kalah indah dan menarik bagi para pecinta music di tanah air. Dengan perpaduan rebana dan alat music modern yang harmoni.
Semoga kedepannya kumpulan Sholawat akan terus membahana ya, mari kita simak lirik Aalangkah Indahnya yang menceritakan kisah seorang manusia yang merindukan Baginda Rosulullah Saw.
Alangkah Indahnya
Alangkah indahnya hidup ini
Andai dapat kutatap wajahmu
Kan Pasti Mengalir Airmataku
Kerna Pancaran ketenanganmu
Alangkah indahnya hidup ini
Andai dapat kukucup tanganmu
Moga mengalir keberkahan dalam hidupku
Untuk mengikut jejak langkahmu
Ya Rosulullah YaHabiballah
Tak pernah kutatap wajahmu
Ya Rosulullah Ya Habiballah
Kami rindu padamu
Allahumma Sholli Ala Muhammad
Ya Robbi Sholli Alaihi Wasallim
Alangkah indahnya hidup ini
Andai dapat kudakap dirimu
Tiada kata yang dapat aku ucapkan
Hanya Tuhan saja yang tahu
Kutahu cintamu kepada ummat
Ummati, ummati
Kutahu bimbangnya kau tentang kami
Syafaatkan kami
Alangkah indahnya hidup ini
Andai dapat kutatap wajahmu
Kan pasti mengalir air mataku
Kerna pancaran ketenanganmu
Ya Rosulullah Ya Habiballah
Terima kami sebagai ummatmu
Ya Rosulullah Ya Habiballah
Kurniakanlah syafaatmu