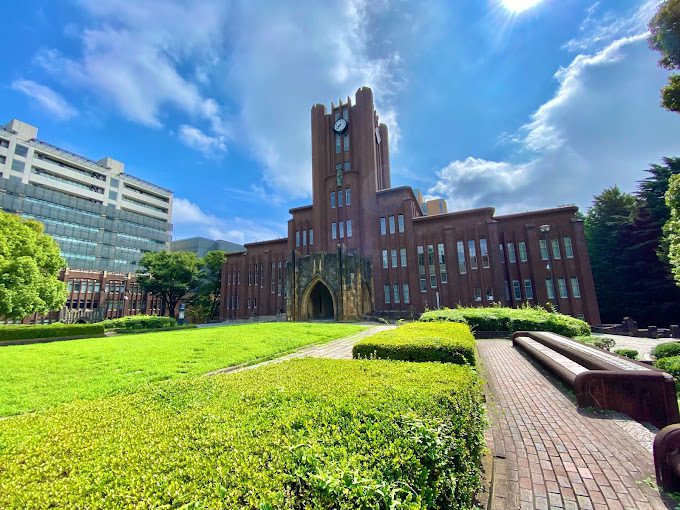 Japan is renowned for its exceptional education system, and its universities consistently rank among the best in the world. With a strong emphasis on research and innovation, Japanese universities attract students from around the globe. Here is a list of the 10 best universities in Japan, offering a wide range of academic programs and opportunities for students to excel in their chosen fields.
10 Best Universities in Japan
1. University of Tokyo
The University of Tokyo, often referred to as Todai, is the most prestigious university in Japan. Known for its excellence in both undergraduate and postgraduate programs, Todai consistently ranks among the top universities globally. With a history spanning over 140 years, this esteemed institution offers a diverse range of academic disciplines, attracting students from all corners of the world.
Programs Offered at the University of Tokyo
Engineering
Medicine and Life Sciences
Humanities and Social Sciences
Science
2. Kyoto University
As the second oldest university in Japan, Kyoto University boasts a long-standing tradition of academic excellence. Located in the culturally rich city of Kyoto, this esteemed institution offers a vibrant learning environment for students. Renowned for its research programs, Kyoto University attracts scholars and students alike from all over the world.
Highlights of the Academic Programs at Kyoto University
Environmental Studies
Biomedical Engineering
Philosophy and Cultural Studies
Chemistry
3. Osaka University
Located in the bustling city of Osaka, Osaka University is renowned for its cutting-edge research and innovation. Recognized as a leading institution in Japan, it offers a wide range of interdisciplinary programs to nurture future leaders in various fields. With a strong focus on collaboration, Osaka University encourages its students to engage with industry professionals and contribute to groundbreaking research projects.
Interdisciplinary Programs Offered at Osaka University
Global Public Policy
Advanced Material Science
Infectious Diseases
Law and Politics
4. Tohoku University
Tohoku University, situated in Sendai, is dedicated to fostering global leaders through its exceptional education and research programs. Embracing a multidisciplinary approach, this prestigious university encourages students to explore various fields and pursue their passions. With state-of-the-art facilities and a supportive learning environment, Tohoku University equips its graduates with the skills necessary to thrive in the global market.
Noteworthy Departments at Tohoku University
Aerospace Engineering
Robotics
Marine Science
Energy Studies
5. Tokyo Institute of Technology
The Tokyo Institute of Technology, commonly known as Tokyo Tech, is a leading institution in technological research and education. With a strong focus on science, engineering, and innovation, Tokyo Tech offers hands-on learning experiences and real-world applications for its students. Located in the vibrant city of Tokyo, this institution provides a unique opportunity for students to immerse themselves in Japan's thriving technological advancements.
Cutting-edge Fields of Study at Tokyo Tech
Nanotechnology
Artificial Intelligence
Renewable Energy
Biotechnology
6. Nagoya University
Nagoya University prides itself on its commitment to research excellence and fostering creativity among its students. With a wide array of academic programs, this prestigious institution offers an ideal environment for students to explore their intellectual curiosity. Located in Nagoya, one of Japan's major cities, Nagoya University also provides students with ample opportunities for cultural experiences and networking.
Notable Academic Departments at Nagoya University
Advanced Materials Science
Quantum Physics
Biomedical Engineering
Economics
7. Hiroshima University
Hiroshima University, situated in the historic city of Hiroshima, is renowned for its dedication to peace and societal well-being. With a strong emphasis on interdisciplinary studies, this institution encourages students to tackle global issues and contribute to sustainable development. Offering a wide range of programs, Hiroshima University provides a nurturing environment for students to develop their skills and make a positive impact on the world.
Respected Programs at Hiroshima University
Peace Studies
Environmental Management
International Relations
Public Health
8. Keio University
Keio University, one of Japan's oldest and most prestigious private universities, has been at the forefront of academic excellence since its establishment in 1858. With campuses in Tokyo and Yokohama, this institution offers diverse and comprehensive programs to meet the evolving needs of today's society. Keio University prioritizes critical thinking and fosters an entrepreneurial spirit among its students.
Noteworthy Academic Divisions at Keio University
Business and Commerce
Media and Governance
Law
Medicine
9. Waseda University
Waseda University, located in the heart of Tokyo, is a vibrant and globally recognized institution. With a rich history and a commitment to independent thinking, Waseda offers a multitude of academic programs and extracurricular activities, enriching the university experience for its students. Waseda University also prides itself on its global networking opportunities and encourages students to embrace diversity.
Diverse Areas of Study at Waseda University
International Relations
Arts and Humanities
Social Sciences
Information Technology
10. Hokkaido University
Situated in the picturesque city of Sapporo, Hokkaido University combines academic excellence with a deep appreciation for nature and culture. With a focus on international collaboration and interdisciplinary research, this university offers a unique learning experience. Students at Hokkaido University have the opportunity to engage in world-class research projects and contribute to global advancements.
Highlighted Areas of Research at Hokkaido University
Arctic Studies
Environmental Sciences
Earthquake Engineering
Biomedical Sciences
In conclusion, Japan offers a multitude of exceptional universities that consistently rank among the best globally. With their commitment to academic excellence, research innovation, and interdisciplinary approaches, these institutions provide students with a solid foundation for their future careers. Whether you are interested in science, engineering, humanities, or the arts, Japanese universities offer a world-class education in a rich cultural setting.