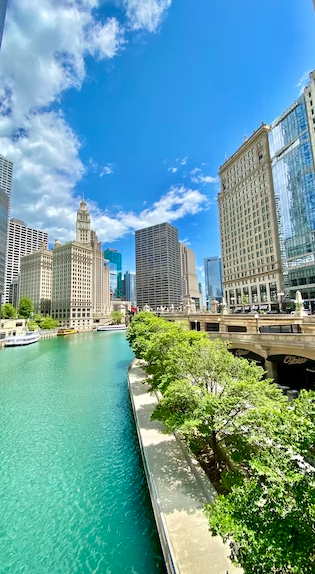 Illinois is home to some of the finest educational institutions in the United States. With its rich history and diverse student population, the state offers a wide range of academic programs and resources. If you're considering pursuing higher education in Illinois, here are the top 10 universities that you should definitely consider:
10 Best Universities in Illinois
1. University of Illinois at Urbana-Champaign (UIUC)
A Prestigious Institution with Cutting-Edge Research Opportunities
The University of Illinois at Urbana-Champaign, commonly known as UIUC, consistently ranks among the top public universities in the nation. With its comprehensive academic programs and world-class faculty, UIUC offers students a vibrant and intellectually stimulating environment. The university is renowned for its strong focus on research and innovation, providing students with numerous opportunities to engage in groundbreaking projects.
2. Northwestern University
A Global Leader in Education and Research
Located in Evanston, Illinois, Northwestern University stands as a prestigious private research institution. Known for its commitment to academic excellence, Northwestern provides students with a wide range of programs in various fields of study. The university's state-of-the-art facilities and distinguished faculty create an ideal environment for learning and research.
3. University of Chicago
An Ivy-League Equivalent in the Midwest
The University of Chicago, often regarded as one of the top universities in the world, offers a rigorous academic experience that mirrors that of Ivy League institutions. Situated in the bustling city of Chicago, the university attracts students from all over the globe. Its faculty consists of Nobel laureates, Pulitzer Prize winners, and leading experts in their respective fields, ensuring a world-class education for its students.
4. Illinois Institute of Technology (IIT)
A Pioneer in Technological Education
The Illinois Institute of Technology, also known as IIT, is a renowned institution specializing in science, engineering, and technology. Located in Chicago, IIT boasts a strong focus on practical learning and innovation. Its cooperative education program allows students to gain valuable work experience while pursuing their degrees, creating a unique edge for IIT graduates in the job market.
5. University of Illinois at Chicago (UIC)
Bridging Academia and Real-World Experience
As one of the most diverse universities in the nation, the University of Illinois at Chicago, or UIC, offers students a culturally rich and inclusive environment. UIC's emphasis on community engagement and experiential learning allows students to apply their knowledge outside the classroom. With its strong ties to the city of Chicago, UIC provides countless opportunities for internships and networking.
6. Loyola University Chicago
Nurturing the Whole Person
Loyola University Chicago is a Jesuit Catholic university that centers its education around the development of the whole person. The university places a strong emphasis on ethics, values, and social justice, preparing students to make a positive impact on society. With its beautiful campus and extensive range of programs, Loyola offers a transformative educational experience.
7. Illinois State University
Empowering Tomorrow's Leaders
Illinois State University, located in Normal, Illinois, prides itself on its commitment to developing leaders and fostering innovation. With a comprehensive curriculum and numerous opportunities for involvement, ISU prepares students to enter the workforce and excel in their chosen fields. The university's strong sense of community and supportive faculty contribute to a nurturing learning environment.
8. DePaul University
A Premier Institution in the Heart of Chicago
Situated in the vibrant city of Chicago, DePaul University offers students a dynamic urban experience combined with a strong academic foundation. Known for its distinguished faculty and robust programs, DePaul provides students with real-world experiences and connections through its extensive network of industry partnerships. The university's diverse student body contributes to a rich and inclusive learning community.
9. Southern Illinois University Carbondale
Excellence in Education and Research
Southern Illinois University Carbondale, or SIU Carbondale, is a comprehensive research institution that offers a wide range of academic programs. With its strong focus on research and innovation, SIU Carbondale prepares students to address real-world challenges. The university's commitment to experiential learning and community engagement provides students with opportunities to apply their knowledge and make a difference.
10. University of Illinois at Springfield (UIS)
A Distinctive Learning Experience
The University of Illinois at Springfield, or UIS, is a small but highly regarded institution that provides students with a high-quality education in a personalized setting. With its small class sizes and dedicated faculty, UIS offers students a supportive learning environment. The university's emphasis on leadership and public affairs prepares students for meaningful careers in government, business, and nonprofit organizations.
In conclusion, Illinois offers a plethora of outstanding universities for students seeking quality education. Whether you're interested in pursuing research, technology, or the arts, these 10 best universities in Illinois provide diverse opportunities for academic and personal growth. From the bustling city life of Chicago to the beautiful campuses across the state, Illinois has something to offer for every aspiring student.