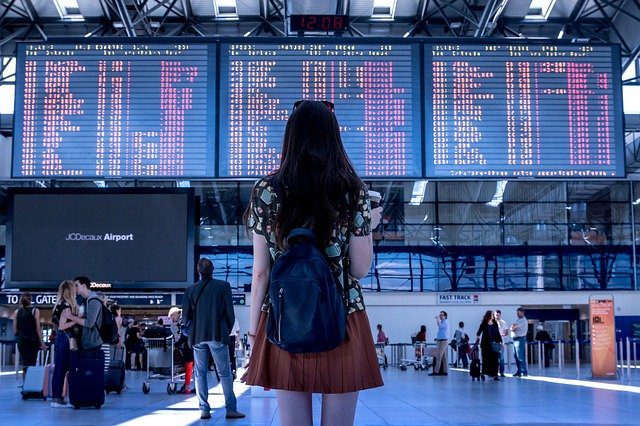 Berwisata Secara "Rutin" Bisa Membuat Anda Lebih Bahagia (Gambar: Pixabay/JESHOOTS-com)
Penulis yakin bahwa ketika pandemi Covid-19 ini berlangsung masih ada teman-teman atau anda sendiri yang masih melakukan perjalanan jauh. Berwisata, mengunjungi tempat yang belum dijamah sebelumnya atau camping sekarang menjadi impian idaman. Ternyata menurut penelitian terbaru, berwisata secara rutin memang dapat membuat anda 7% lebih bahagia.
Bahkan menurut penelitian ini, semakin banyak orang membicarakan mengenai wisata, maka semakin mendorong banyak jasa wisata untuk menyediakan paket perjalanan. Hal ini juga berimplikasi pada rencana wisata kedepannya, seperti yang dikutip dari Live Science (4 Januari 2021).
Hal ini tertulis dalam penelitian berjudul "Would You be More Satisfied with Your Life If You Travel More Frequently?". Penulis utama penelitian ini ialah Chen Chun-Chu, Asisten Professor di Sekolah Manajemen Bisnis Rumah Sakit, Washington State University beserta sejumlah koleganya. Penelitian ini dimuat dalam jurnal Tourism Analysis.
Seberapa Penting Berwisata secara Rutin?
Sebetulnya sudah banyak penelitian mengenai bepergian atau urusan jalan-jalan ini yang dihubungkan dengan tingkat stres atau kesehatan beserta dengan benefitnya. Namun peneliti dari Washington State University ini menyatakan bahwa penelitian-penelitian tersebut hanya diukur dari satu perjalanan saja.
Untuk itulah penelitian ini digagas dengan melihat objek lainnya, yaitu tentang bagaimana berwisata secara rutin dan hubungannya dengan tingkat stres atau kesehatan. Harapannya penelitian ini dapat menjadi pendorong bagi sejumlah jasa perjalanan untuk menggenjot pariwisata sesudah pandemi Covid-19 secara saintifik.
"Sementara hal-hal seperti pekerjaan, kehidupan keluarga dan teman memainkan peran yang lebih besar dalam keseluruhan laporan kesejahteraan, akumulasi pengalaman perjalanan tampaknya memiliki efek kecil namun nyata pada kepuasan hidup yang dilaporkan sendiri," kata Chen yang merupakan penulis utama penelitian ini.
Penelitian ini menggunakan metode survey yang tentu saja membutuhkan responden. Ada sekitar 500 orang yang berpartisipasi dalam penelitian ini. Sebagian kecil dari jumlah tersebut, hanya 7% dari responden tersebut yang tidak mengambil berwisata sama sekali.
Mereka ditanyai seputar berapa ketertarikan mereka untuk mencari informasi perjalanan untuk berwisata. Lalu seberapa penting berwisata bagi mereka, dan berapa lama waktu yang mereka gunakan untuk bepergian.
Selain itu mereka juga ditanyai mengenai frekuensi berwisata per tahun dan rencana berwisata kedepannya. Mereka juga ditanyai mengenai seberapa kebahagiaan yang mereka rasakan ketika berwisata atau jalan-jalan.
Bepergian berperan Dalam Kebahagiaan Seseorang
Peneliti lalu menemukan bahwa seseorang yang melakukan berwisata secara rutin dengan jarak 75 mil (sekitar 120 kilometer) dari rumahnya, 7% lebih bahagia ketimbang mereka yang jarang atau tidak mengambil perjalanan sama sekali.
Hasil ini tentu saja membawa implikasi positif bagi anda yang sering berwisata atau melakukan perjalanan jauh untuk bersenang-senang. Para peneliti berharap bahwa penelitian ini dapat memotivasi pemilik restoran, jasa perjalanan ataupun bidang yang terkait wisata dalam promosinya secara saintifik.
"Penelitian ini menunjukkan semakin banyak orang membicarakan dan merencanakan liburan semakin besar kemunngkinan besar mereka membawanya," katanya.
Sumber:
Science Daily
Journal of Tourism Analysis