Jaman sekarang bersekolah atau kuliah tanpa biaya dari orangtua sudah menjadi fenomena tersendiri di kalangan anak muda. Seolah menjadi gaya hidup, anak muda jaman sekarang berlomba-lomba mencari cara agar sekolah gratis.
Jika jaman dahulu orang bangga pergi ke sekolah elite dengan biaya orangtua yang menelan dana tidak sedikit. Dewasa ini orang-orang justru bangga bersekoah dengan biaya gratis terutama karena mendaptkan beasiswa.
Dulu,beasiswa banyak ditujukan untuk rakyat miskin, beasiswa tersebut sering di sebut beasiswa miskin. Sekarang sudah banyak jenis beasiswa selain beasiswa S1 miskin, misalnya beasiswa berprestasi atau beasiswa keahlian.
Jadi jika Anda masih ragu untuk mendapatkan beasiswa, Anda harus membaca postingan ini hingga selesai. Karena akan ada banyak sekali beasiswa menggiurkan yang bisa Anda kantongi sebagai bekal pendidikan Anda.
Saat ini, mendapatkan beasiswa tidak menjadikan Anda diejek atau di-bully kerabat Anda. Mendapatkan beasiswa bisa berarti bahwa Anda adalah seseorang yang berprestasi atau bahkan memiliki keahlian khusus.
Berikut ini, adalah deretan beasiswa yang bisa Anda dapatkan untuk program pendidikan tahun 2018-2019. Segera siapkan catatan Anda dan sekerdus tisu karena barangkali air liur Anda menetes membaca informasi ini.
Beasiswa S1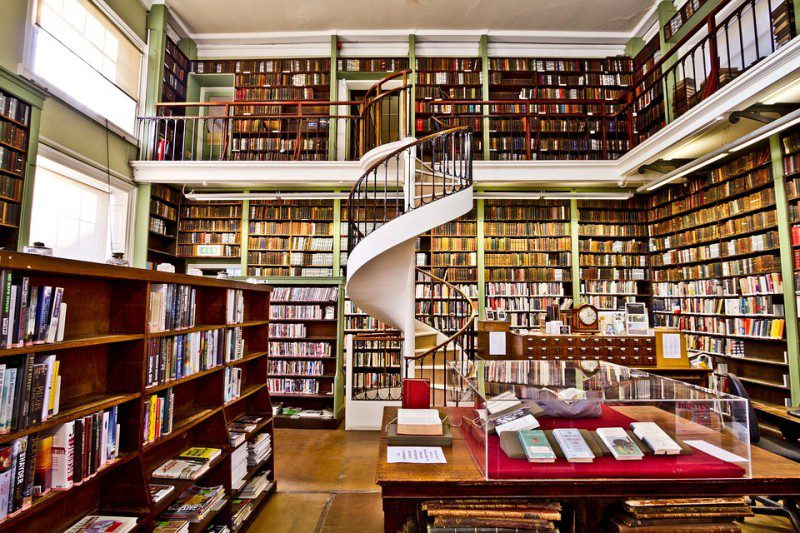 Informasi berikut ditujukan untuk Anda yang ingin melanjutkan pendidikan ke jenjang S1. Baik yang baru lulus dari bangku SMA maupun yang sudah lulus beberapa tahun sebelumnya. Beasiswa S1 ini bisa Anda lamar untuk tahun akademiK 2018-2019.
1. Beasiswa S1 Pemerintah Jepang 2018-2019
Beasiswa dari pemerintah Jepang melalui kedutaan besar Jepang di Indonesia ini disebut sebagai Monbukagakushou. Beasiswa Monbukagakusho belakangan tengah popular di kalangan anak muda terutama pecinta anime dan film jepang.
Monbukagakusho memberikan tawaran beasiswa untuk jenjang D2, D3, dan S1 bagi pelajar yang sudah dinyatakan lulus dari bangku SMA dan sederajat. Informasi selengkapnya bisa Anda dapatkan di website resmi kedutaan besar Jepang.
2. Beasiswa S1 Unggulan 2018-2019
Beasiswa berikut diberikan oleh kementrian pendidikan dan kebudayaan. Sudah banyak variasi beasiswa yang diberikan Kementrian Pendidikan dan Kebudayaan, salah satunya beasiswa unggulan masyarakat beprestasi.
Beasiswa ini ditujukan untuk masyarakat berprestasi, guru berprestasi, siswa/mahasiswa berprestasi, guru berprestasi, peraih medali olimpiade internasional, juara tingkat nasional, dan jajaran masayarakat berprestasi dari berbagai kalangan.
3. Beasiswa S1 Bidikmisi 2018-2019
Beasiswa bisa menjadi salah satu beasiswa Andalan bagi Anda yang tidak memiliki dana yang cukup untuk membiayai pendidikan Anda. Pelamar bisa mengajukan perguruan tinggi negri atau swasta di Indonesia.
Bidikmisi adalah bantuan dana pendidikan dengan sasaran masyarakat tidak mampu yang ingin melanjutkan pendidikan ke jenjang sekolah. Bantuan ini disalurkan oleh pemerintah melalui Kemendikti.
4. Beasiswa S1 K'ARTS di Korea 2018-2019
Apakah Anda salah satu penggemar negeri boyband ini? Kalau begitu ini adalah salah satu beasiswa yang Anda nantikan. Kesempatan untuk mengunjungi Negara dengan jutaan drama yang mendunia kini bukan lagi mimpi.
Rincian fasilitas yang bisa Anda dapatkan ketika berkesempatan mendapatkan beasiswa ini antara lain, tiket pesawat PP, uang saku 800 ribu win/bulan, pelatihan bahasa Korea, asuransi kesehatan, dan tanggungan penuh biaya semester kuliah.
5. Beasiswa S1 di Monash University
Universitas yang terletak di benua tetangga ini memang sudah tak sing bagi para pemburu beasiswa. Jika Anda berminat untuk menjadi sarjana di negeri kanguru, silahkan mencoba mendaftar beasiswa dari Monash University ini.
Segera buat proposal lamaran Anda ke Monash University sebelum seluruh bangku terisi, karena hanya ada empat bangku yang di sediakan untuk pelamar beasiswa. Sebelum mendapat beasiswa, pastikan juga Anda terlebih dahulu di terima di universitas.
6. Beasiswa S1 Etos 2017
Satu lagi beasiswa yang bisa Anda manfaatkan untuk belajar di universitas dalam negeri. Beasiswa Etos di berikan oleh dompet Dhuafa ditujukan terutama bagi masyarakat kurang mampu.
Beasiswa ini diberikan kepada mereka yang masuk ke dalam universitas yang di rekomendasikan dompet Dhuafa. Totalnya ada 16 PTN yang tersebar di 14 wilayah, beasiswa ini juga bisa digunakan pelamar yang juga mendaftar beasiswa lain.
7. Beasiswa S1 PPA 2017-2018
Jika sebelumnya adalah rekomendasi untuk Anda yang baru akan masuk bangku kuliah, kali ini adalah rekomendasi beasiswa bagi Anda yang sedang menjalani pendidikan di bangku kuliah.
Berikut adalah Beasiswa Peningkatan Akademik (BPA) dan Bantuan Biaya Pendidikan Peningkatan Prestasi Akademik (BPP-PPA). Kementrian Risetdikti menyiapakan beasiswa tersebut untuk 130 ribu mahasiswa berprestasi di Indonesia.
8. Beasiswa S1 Boston University
Trustee University adalah beasiswa di Boston University yang diberikan bagi peminat Internasional. Beasiswa ini memberikan biaya tanggungan penuh terhadap seluruh biaya pendidikan dan biaya wajib lainnya.
Penerima Trustee University bisa memperpanjang beasiswanya sampai empat tahun dan terbuka untuk seluruh program jurusan di Boston University. Beasiswa ini menyasar pada orang-orang berprestasi dan memiliki jiwa kepemimpinan.
9. Beasiswa S1 BCA 2017-2018
Ada 100 kursi yang di sediakan bagi pelamar beasiswa BCA Finance Peduli untuk seluruh program jurusan. Anda hanya perlu memiliki IPK minimal 3.00 untuk PTN dan 3.40 untuk PTS.
Beasiswa ini bisa Anda gunakan hingga maksimal semester 8 dan pada setiap semester Anda berhak mendapatkan dana beasiswa hingga Rp 3.000.000,- . Segera daftarkan diri Anda untuk mendapatkan beasiswa BCA Finance Peduli.
Beasiswa S2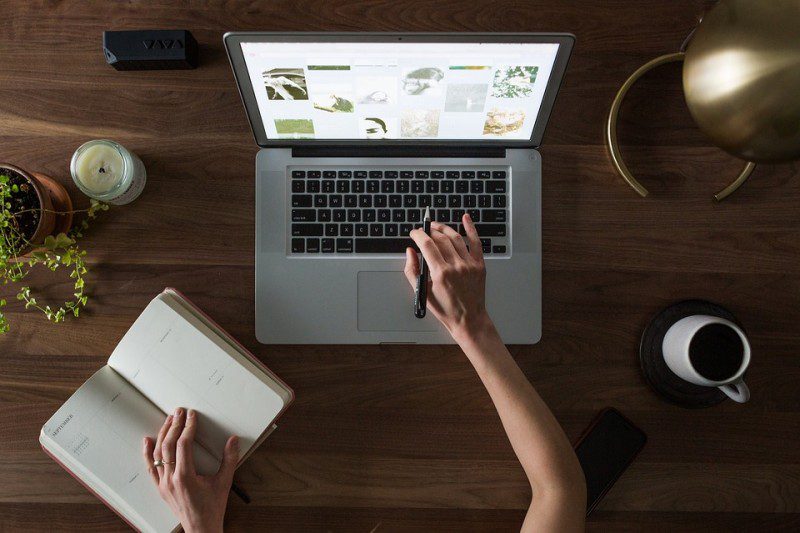 Selanjutnya ada rangkaian informasi menarik bagi Anda yang sudah mengenyam jenjang pendidikan S1 namun masih haus akan ilmu dan berencana menimba ilmu ke jenjang S2. Beberapa informasi ini mungkin bisa menjadi bekal bangku kuliah Anda.
Jaman sekarang bangku pendidikan seolah penuh tak pernah sepi. Bagaiamanapun kondisi ekonomi bangsa, bangku sekolah terus terisi penuh. Begitu juga dengan bangku perkuliahan, tak pernah sepi peminat.
Selesai jenjang S1 langsung mendaftar ke jenjang S2. Jaman dahulu melanjutkan pendidikan ke bangku S2 seolah menjadi hal yang mewah dalam dunia pendidikan. Semantara sekarang sudah menjadi hal yang lumrah.
1. Beasiswa di Jerman dan Parsial 2017
Ada banyak sekali beasiswa di Jerman yang ditujukan untuk pelamar Internasional, salah satunya beasiswa Epos. Beasiswa ini terbagi dalam dua jenis, yakni beasiswa full dan beasiswa parsial atau parohan.
Untuk bisa mendaftarkan diri mengikuti beasiswa ini, pastikan Anda sudah memiliki pengalaman kerja professional sekurang-kurangnya selama dua tahun. Jadi, pelamarnya bisa jadi dari lembaga pemerintahan atau perkantoran.
2. Beasiswa PMDSU Batch III 2017
Beasiswa yang satu ini cocok untuk Anda yang berminat melanjutkan karir sebagai dosen. Pasalnya, setelah menerima beasiswa PMDSU ini, Anda akan menAndatangani kontrak dengan Dikti sebagai calon dosen.
PMDSU adalah singkatan dari Pendidikan Magister Menuju Doktor untuk Sarjana Unggul. Beasiswa ini diberikan secara penuh kepada S1 freshgraduate atau yang baru saja lulus dan berminat menjadi dosen.
3. Beasiswa BPP-LN dan BPP-DN
Kementrian Dikti nampaknya memang suka memberikan beasiswa bagi sarjana-sarjana berprestasi di Indonesia. Buktinya, Dikti mengeluarkan Beasiswa Pendidikan Pascasarjana Luar Negeri dan Beasiswa Pendidikan Pascasarjana Dalam Negeri.
Beasiswa diberikan secara penuh kepada sarjana unggul yang berprofesi sebagai dosen atau tenaga kependidikan. Bagi Anda yang berkecimpung di dunia pendidikan tidak ada salahnya mencoba beasiswa yang satu ini.
4. Beasiswa S2 Bidikmisi dan Keluarga Tak Mampu
Beasiswa Bidikmisi sudah tidak asing lagi bagi mahsiswa S1, belakangan pemerintah juga memberikan beasiswa Bidikmisi bagi mahasiswa S2. Mahasiswa yang sebelumnya menerima Bidikmisi di S1 masih bisa melamar lagi di jenjang S2.
Pendaftaran juga dibuka bagi keluarga tidak mampu yang sebelumnya belum mengikuti beasiswa Bidikmisi di jenjang S1. Asalkan prestasi yang dimiliki memuaskan. Beasiswa ini juga diberikan secara penuh.
5. Beasiswa S2 Fullbright
Beasiswa yang satu ini memiliki peminat yang tidak sedikit. Bagaimana tidak, beasiswa ini ditujukan bagi Anda yang ingin melanjutkan pendidikan S2 di Amerika. Ada beberapa opsi Beasiswa Fullbright yang memiliki sasaran berbeda-beda.
6. Beasiswa Erasmus Plus
Jika sebelumnya Anda mengenal Beasiswa Erasmus Mundus, maka Beasiswa Erasmus Plus ini adalah versi terbarunya. Di berikan oleh beberapa konsorsium yang tergabung untuk Anda yang berminat kuliah di beberapa negara di Eropa.
Beasiswa ini diberikan berupa biaya pendidikan, biaya hidup, asuransi, tempat tinggal, dan biaya perjalanan. Bagaimana? Cukup menggiurkan bukan? Jangan segan-segan untuk mencoba beasiswa yang satu ini ya.
7. Beasiswa Monbukogashou
Selain Amerika dan Eropa, kali ini ada beasiswa menggiurkan dari kedutaan besar Jepang di Indonesia. Beasiswa yang mencakup biaya hidup dan biaya pendidikan ini diberikan untuk jenjang S1 dan S2.
Bagi Anda pecinta manga atau negeri sakura Jepang, jangan melewatkan penawaran beasiswa Monbukagashou yang dibuka awal April setiap tahunnya. Jangan lewatkan juga kesempatan belajar di Jepang.
8. Beasiswa Chevening
Kali ini giliran pemerintah Inggris yang memberikan beasiswa bagi mahasiswa asing yang ingin berkuliah di Inggris. Setiap tahun beasiswa Chevening selalu ramai peminat. Tidak sedikit orang Indonesia yang ingin kuliah di negeri Harry Potter tersebut.
Banyak fasilitas yang ditawarkan beasiswa Chevening, seperti biaya pendidikan penuh, biaya tesis, biaya hidup dan tiket perjalanan. Dengan fasilitas yang memukau tidak salah beasiswa ini banyak di buru calon mahasiswa S2.
9. Beasiswa S2 DAAD
Satu lagi beasiswa yang banyak di buru karena fasilitasnya yang tak kalah menggiurkan. Mencakup biaya pendidikan, biaya hidup, biaya perjalanan dan asuransi. Kalau Anda? Tertarik tidak dengan fasilitas yang di tawarkan?.
Beasiswa ini ditawarkan pada mahasiswa bahkan pada pelajar Indonesia untuk melanjutkan pendidikan di Jerman. Beasiswa ini juga memiliki jenis berbeda, menyasar pada profesi seperti dosen dan peneliti.
10. Beasiswa S2 Eiffel
Mendengar kata Eiffel Anda pasti teringat dengan negeri yang dikatakan negeri paling romantis di dunia. Kali ini Anda bisa bermesraan dengan negara Perancis ini melalui beasiswa Eiffel.
Fasilitas yang diberikan juga tak jauh berbeda dengan beasiswa S2 DAAD, namun sebelumnya Anda harus mendaftar universitas dulu. Jadi setelah mendaftar ke universitas Anda bisa meminta pihak universitas mendaftarakan Anda ke beasiswa Eiffel.
11. Beasiswa S2 Australia Award
Beasiswa ini dianggap cocok untuk Anda yang ingin melanjutkan pendidikan S2 di Australia. Selain fasilitasnya yang menggiurkan berupa biaya pendidikan, biaya hidup, asuransi, tiket perjalanan ekonomi, biaya rontgen, dan modul tambahan.
Pemerintah Australia rajin menawarkan beasiswa ini kepada mahasiswa pascasarjana yang ingin melanjutkan pendidikan di Australia. Bahkan mereka memberikan tunjangan penelitian lapangan di Australia maupun di Indonesia.
12. Beasiswa S2 Nuffic Neso
Apakah Anda tahu negeri bunga tulip? Ya, BelAnda adalah negara yang dijuluki sebagai negeri bunga tulip. Negeri bunga tulip ini juga menawarkan beasiswa bagi Anda yang berminat melanjutkan pendidikan S2 di BelAnda.
13. Beasiswa Sultan Brunei
Ingin berkuliah di luar negeri namun tidak ingin jauh-jauh dari Indonesia. Anda bisa mencoba beasiswa dari pemerintah Brunei. Beasiswa ini juga diberikan secara penuh dan bahkan menggratiskan biaya rawat inap Anda di rumah sakit pemerintah.
Beasiswa ini memberikan Anda kesempatan untuk berkuliah di tiga universitas terbaik di Brunei. Berikut fasilitas biaya pendidikan penuh, biaya hidup, akomodasi, tunjangan bulanan dan bahkan biaya bagasi.
14. Beasiswa S2 MIS
Malaysia Internatonal Scholarship (MIS), beasiswa dari negeri ayam golek ini memiliki fasilitas yang tak jauh beda dengan Beasiswa Sultan Brunei. Jadi tidak ada salahnya untuk mengambil kesempatan bersekolah di negeri upin ipin.
15. Beasiswa S2 NZ-AS
New Zealand Asean Scholarship, adalah beasiswa yang diberikan pemerintah New Zealand untuk orang Asia. Beasiswa ini terbuka untuk umum baik PNS, peneliti, dosen ataupun mahasiswa pada umumnya.
Namun ada prioritas tersendiri untuk pendaftar dari Nusa Tenggara Timur, Nusa Tenggara Barat, Maluku, Maluku Utara, Papua, Papua Barat. Nampaknya ada tiket emas untuk Anda mahasiswa yang berasal dari daerah tersebut.
Beasiswa S3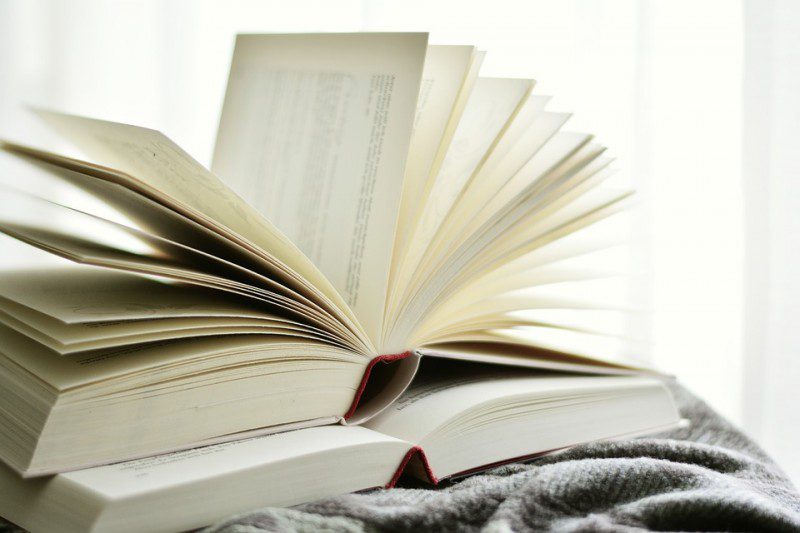 Kali ini giliran deretan beasiswa untuk S3 yang akan penulis sajikan untuk Anda. Dari sekian banyak beasiswa S3 ini nanti mungkin ada yang rasanya cocok untuk Anda raih atau berguna untuk kerabat atau rekan Anda.
1. Beasiswa S3 LPDP
Sepertinya beasiswa yang satu ini sudah tidak asing bagi pencari beasiswa. Beasiswa ini dibuka sepanjang tahun meskipun pendaftarannya dilakukan secara periodik. Info lebih lanjut bisa Anda dapatkan di situs resmi LPDP.
2. Beasiswa S3 Fullbright
Tidak hanya memberikan beasiswa S2, Fullbright juga memberikan beasiswa S3. Selain biaya pendidikan, Fullbright juga memberikan tunjangan bulanan, uang buku, tiket perjalanan, dan juga asuransi kesehatan.
3. Beasiswa DIKTI
Beasiswa dari pemerintah ini terbagi menjadi dua, BPP-LN dan BPP-DN. Secara fasilitas keduanya sama, mulai dari tanggungan pendidikan hingga biaya hidup. Sayangnya beasiswa ini hanya menyasar kelompok tertentu sekitar tenaga pendidik.
'4. Beasiswa Monbukagashou
Jika Anda pecinta naruto atau ramen, mungkin Anda tidak akan melewatkan beasiswa yang satu ini. Diberikan oleh pemerintah Jepang berupa 100% biaya pendidikan dan uang bulanan. Anda juga berkesempatan kuliah di universitas ternama di Jepang.
5. Beasiswa S3 IDB
Islamic Development Bank (IDB), rajin diberikan setiap tahun kepada Anda yang ingin menjalani kuliah dengan gelar akhir PhD atau kuliah Post Doktoral. Sebagai iming-iming saja, beasiswa ini juga memberikan fasilitas berupa tunjangan keluarga.
6. Beasiswa Amexcid
Bagi Anda yang baru saja diterima di salah satu universitas di Mexico, atau mungkin sedang menjalani pendidikan disana. Tidak ada salahnya mendaftar beasiswa yang di tawarkan melalui Kementrian Luar Negeri Mexico ini.
7. Beasiswa Australia Award
Beasiswa ini selain memberikan tunjangan pendidikan penuh juga mnewarakan kursus bahasa inggris sebelum berangkat ke Australia. Bahkan kita diberikan tunjangan hidup selama kursus dan juga dikenalkan sistem akademik di Australia.
8. Beasiswa NZAS
New Zealand Asian Scholarship rajin memberikan peluang beasiswa setiap tahunnya. Pada tahun 2015 lalu juga sempat ada kuota khusus untuk mahasiswa dari Indonesia. Jadi, kesempatan mendapatkan beasiswa NZAS untuk Anda lebih besar.
9. Beasiswa Mora
Kesempatan emas untuk Anda yang bekerja sebagai tenaga kependidikan di bawah Kementrian Agama. Setiap tahunnya hampir 1000 tenaga kerja di saring untuk diberikan beasiswa penuh untuk kuliah di universitas manapun yang diminati.
10. Beasiswa ICDF
Biaya pendidikan penuh selama empat tahun untuk mendapat gelar PhD dari universitas-universitas di Taiwan, ditambah tunjangan bulanan dan biaya tiket pesawat. Beasiswa ini patut Anda perhitungkan untuk kuliah S3 Anda.
11. Beasiswa Eiffel
Mendapatkan tunjangan bulanan 1.400 Euro selama maksimal 10 bulan, ditambah dana pendidikan 10.000 Euro selama Anda berkuliah di universitas di Prancis. Beasiswa ini wajib Anda pertibangkan jika ingin berkunjung ke city of light.
12. Beasiswa Schlumber
Kesempatan emas untuk Anda yang berjenis kelamin wanita karena beasiswa ini khusus untuk wanita. Namanya, Faculty of the Future Fellowship, beasiswa ini diberikan kepada wanita di beberapa negara berkembang.
13. Beasiswa Pemerintah Swiss
Swiss Governmont Exxecellent Scholarship di berikan maksimum untuk membiayai kuliah Anda selama tiga tahun. Selebihnya Anda diberi kesempatan untuk mendaftar ke sepuluh universitas dan dua universitas terbaik di Swiss.
14. Beasiswa Vanier CGS
Jika Anda penggemar Justin Bieber dan bermimpi untuk menemuinya. Beasiswa dari Canada ini mungkin adalah jawabannya. Dengan uang bulanan $50.000 Anda bisa kuliah sekaligus mengincar Justin Bieber yang sedang lari pagi.
15. Beasiswa ADB-JSP
Dengan durasi kuliah selama 1-2 tahun, Anda bisa memiliki kesepatan untuk berkuliah di Jepang, Australia, Hongkong, India dan beberapa negara lainnya. Setiap tahunnya di sediakan 300 kursi yang bisa Anda perebutkan salah satunya.
Demikianlah beberapa deretan beasiswa yang bisa Anda jadikan referensi dalam menunjang biaya kuliah Anda. Setiap beasiswa bisa Anda temukan keterangan lengkapnya di mesin pencarian google dengan memasukkan kata kunci yang sesuai.
Informasi ini Anda dapatkan secara gratis dan Anda juga bisa membagikannya secara gratis. Jangan lupa sertakan sumber jika Anda ingin mengambil sebagian atau seluruh dari infromasi ini.
Semoga beruntung dengan kuliah Anda