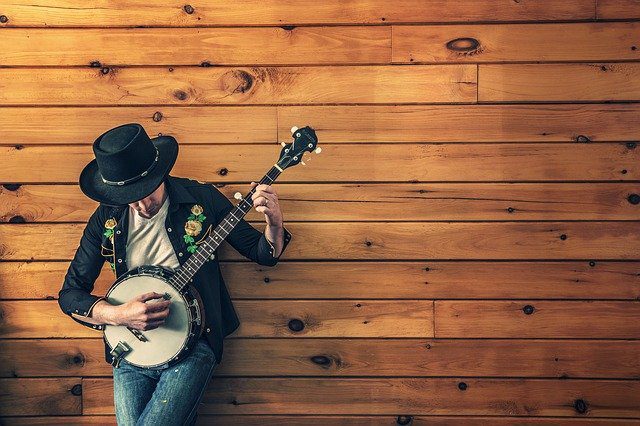 Bakat Bermusik Tidak Melulu Bawaan dari Lahir (Gambar: Pixabay/RyanMcGuire)
Sebagian orang mungkin berpikir bahwa bakat bermusik diturunkan dari orang tua yang juga pemusik. Ada juga yang berpikir bahwa bakat bermusik lahir dari didikan orang tua sejak dalam kandungan. Namun kenyataannya menurut penelitian terbaru ini, bakat bermusik belum tentu diturunkan dari kedua pendapat itu.
Menurut peneliti seperti yang dikutip dari halaman Science Daily (22 Desember 2020), menyatakan bahwa bakat bermusik kenyataannya justru diturunkan dari pelatihan sejak dini. Hal ini dikarenakan minat dan keinginan yang mendorong seseorang mendapatkan pelatihan lebih awal, alih-alih bawaan dari lahir.
Hipotesis mengenai bakat bermusik tersebut tertuang dalam penelitian berjudul "Why Is An Early Start of Training Related to Musical Skills in Adulthood? A Genetically Informative Study. Penulisnya adalah Laura W. Wesseldijk, Miriam A. Mosing dan Fredrik Ullen dari Karolinska Institute, Swedia. Penelitian ini dimuat dalam jurnal Psychological Science.
Faktor Pelatihan Musik Sejak Dini
Penelitian ini melibatkan partisipan sebanyak 310 responden. Mereka berasal dari musisi professional di berbagai institusi di Swedia, seperti orkestra dan sekolah musik. Para peneliti juga menggunakan data dari sebuah proyek penelitian bernama the Study of Twin Adults: Genes and Environment (STAGE).
Partisipan tersebut lalu diuji bakat bermusiknya dan penghargaan yang mereka miliki. Mereka lalu diberi pertanyaan seputar berapa lama mereka melakukan latihan dan dari umur berapa mereka mendapatkan pelatihan musik. Pertanyaan ini untuk mengukur kemampuan bermusik partisipan dalam penelitian ini.
Penelitian ini juga melibatkan data informasi genetik partisipan yang diambil dari proyek STAGE tadi. Meskipun kedua penelitian ini berdiri sendiri dengan tujuan yang berbeda, namun keduanya dapat memberi komparasi temuan yang sama.
Para peneliti menemukan bahwa ketika seseorang dilatih bermusik sejak dini berhubungan dengan bakat bermusik. Hal ini ditemukan baik pada pemusik amatir maupun professional, bahkan ketika mereka mengontrol latihan hal tersebut lebih berpengaruh.
Bagaimana Pelatihan Lebih Awal Mempengaruhi Bakat Bermusik
Untuk menguji apakah usia lebih dini memang lebih terkait dengan bakat bermusik ketimbang faktor lain, mereka lalu melakukan komparasi data kembali. Data informasi genetik dari proyek STAGE tadi selanjutnya digunakan untuk menguji faktor usia awal dengan bakat, minat dan pengaruh lingkungan.
Lingkungan yang dimaksud adalah lingkungan bermusik, baik pada keluarga, tetangga mapun teman sebayanya yang mempengaruhi minatnya dalam bermusik.
Hasilnya menunjukkan bahwa faktor minat dan bakat musik lebih mempengaruhi seseorang dalam memulai pelatihan sejak dini. Sementara untuk faktor lingkungan justru tidak terlalu mempengaruhi seseorang dalam pelatihan dan bakat musikalnya.
Hal ini dikarenakan faktor minat dan bakat tersebut lebih mendorong seseorang untuk memulai lebih awal dalam pelatihan musiknya. Kemungkinan lainnya adalah bahwa keluarga bermain musik secara aktif, sehingga otomatis mereka mewariskan "kecenderungan genetik". Hal ini membuat anak seolah diwarisi bakat bermusik dari lingkungannya.
"Saya pikir kami telah benar-benar menyelidiki pengaruh usia (ketika) anda memulai pelatihan musik secara maksimal," kata Laura W. Wesseldijk, penulis utama penelitian ini. "Secara pribadi, sebagai seseorang yang berlatih musik, selalu bagus untuk menjelaskan beberapa faktor, dalam gen interaksi lingkungannya, yang mempengaruhi keterampilan bermusik," tambahnya.
Sumber:
Science Daily
Psychological Science