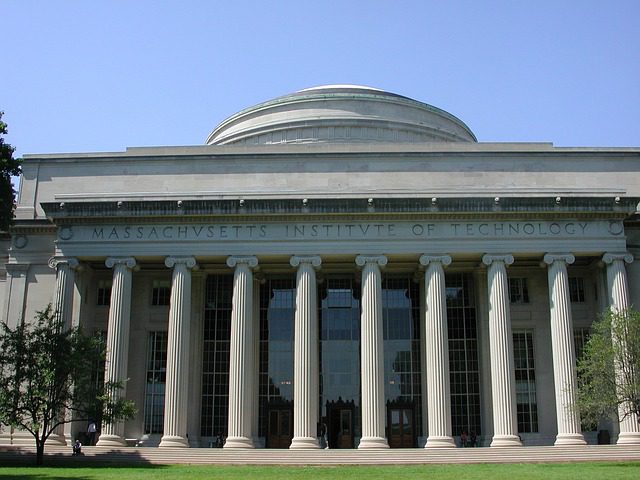 10 Universitas Terbaik Dunia 2021 (Gambar: Pixabay/d97jro)
Menjelang akhir tahun, QS World University Rankings lembaga pemeringkat universitas merilis daftar terbaru 10 universitas terbaik dunia 2021. Daftar ini dirilis pada hari Jumat kemarin (27 November 2020).
Universitas terbaik di dunia ini secara umum oleh QS World University Rankings dengan sebelas indikator terkait. Indikator tersebut dinilai mulai dari reputasi universitas, jaringan, performa publikasi sampai proporsi mahasiswa dan fakultasnya.
Sekedar informasi, melansir dari Top Universities (27 November 2020) tahun ini juga menilai dampak penelitian terhadap penanganan Covid-19. Indikator ini menarik dan sejalan dengan fenomena penelitian saat ini dimana banyak perguruan tinggi berlomba-lomba dalam menemukan vaksin Covid-19.
Namun indikator tersebut tidak dijelaskan seperti apa bentuknya. Apakah tergabung dalam sebelas indikator yang biasa digunakan QS Academic World Rankings ataukah sebagai indikator tambahan. Jelasnya indikator tersebut adalah sebagai salah satu ukuran performa penelitian universitas saat ini.
Daftar Terbaru 10 Universitas Terbaik Dunia 2021: Amerika Serikat Masih Mendominasi
Jika melihat daftarnya, tidak jauh berbeda dengan tahun lalu dimana perguruan tinggi di Amerika Serikat masih mendominasi. Empat universitas teratas masih menjadi yang terbaik di dunia sejauh ini.
Namun applause harus diberikan kepada Massachusetts Institute of Technology (MIT). Karena di tahun ini mereka berhasil mempertahankan predikat sebagai universitas terbaik di dunia selama sembilan tahun berturut-turut.
MIT adalah salah satu perguruan tinggi yang berdiri sejak tahun 1861. Perguruan tinggi di negara bagian Massachussets ini sesuai namanya berusaha terdepan dalam inovasi teknologi. Hal ini dibuktikan dengan salah satu reputasinya sebagai perguruan tinggi teknik terkemuka di negeri Paman Sam.
Peringkat kedua juga masih ditempati oleh Stanford University sebagai universitas terbaik. Harvard University, universitas yang cukup dikenal di tanah air kita ini juga masih bertengger di posisi ketiga tahun ini.
Sementara itu California Institute of Technology dan Oxford University bertukar tempat masing-masing naik dan turun satu peringkat. Namun Oxford University masih memegang predikat sebagai universitas terbaik di Eropa pada peringkat tersebut.
ETH Zurich (Swiss Federal Institute of Technology) dan University of Cambridge masing-masing masih berada di peringkat keenam dan ketujuh. Tidak berubah dari tahun lalu.
Imperial College London dan University of Chicago naik masing-masing satu peringkat masing-masing di peringkat ketujuh dan kedelapan. Sementara University College London turun tiga peringkat dibanding tahun lalu di posisi kesepuluh.
Berikut Daftar Terbaru 10 Universitas Terbaik Dunia 2021 versi QS World University Rankings:
Massachusetts Institute of Technology
Stanford University
Harvard University
California Institute of Technology
Oxford University
ETH Zurich (Swiss Federal Institute of Technology)
University of Cambridge
Imperial College London
University of Chicago
University College London