Jika Anda masih menjadikan Mesir sebagai tempatmu untuk melanjutkan jenjang perguruan tinggi, Anda bisa mengubahnya mulai sekarang. Ya, memang Mesir selama ini terkenal dengan Universitas Al Azhar dan University of Cairo. Kali ini, bergeserlah sedikit ke arah timur negeri itu, di negara Arab Saudi, ada 10 unversitas terbaik di Arab Saudi yang bisa kamu jadi tujuannya.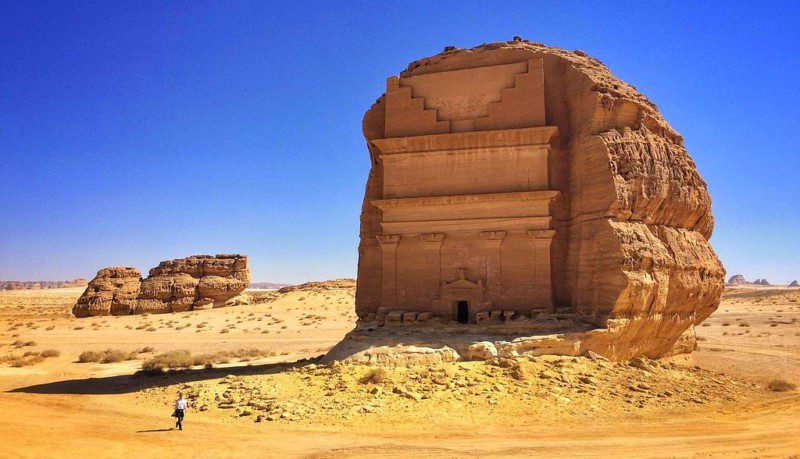 Penasaran dengan Perguruan Tinggi terbaik di Mesir? Yuk simak 10 Universitas Terbaik di Mesir
Universitas Terbaik di Arab Saudi
Arab Saudi adalah salah satunya. Negeri gurun ini telah lama menjadi tujuan calon mahasiswa dari berbagai penjuru dunia untuk menempuh pendidikannya.
Ada 10 universitas terbaik di Arab Saudi yang dapat dijadikan referensi kalian untuk mendapatkan kampus terbaik.
1. King Fahd University of PFUPetroleum and Minerals (KM)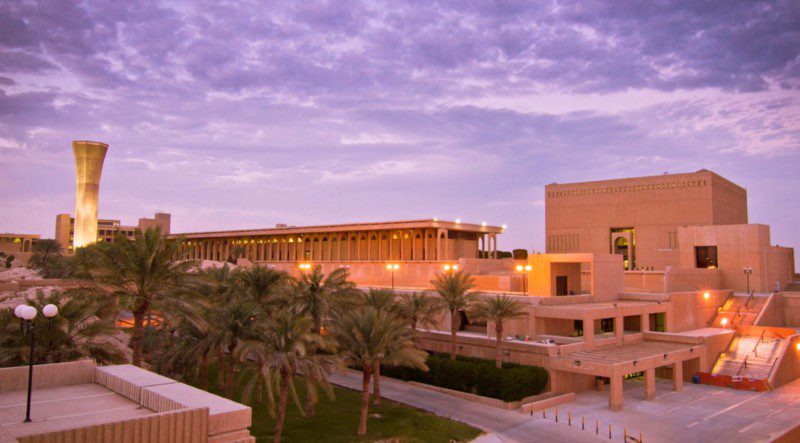 Di urutan pertama 10 universitas terbaik di Arab Saudi adalah King Fahd University of Petroleum and Minerals, yang berlokasi di kota Dhahran. Sebagai negara kaya minyak, Arab Saudi tentu membutuhkan universitas yang mumpuni untuk menghasilkan ahli minyak jempolan.
KFUPM adalah salah satu kampus yang terdaftar dalam 200 besar dunia QS World University Rangkings, tepatnya di urutan 199, dan menempati rangking pertama untuk region Arab. Tentunya ini cuckup untuk meyakinkan stiap calon mahasiswa yang ingin menempuh pendidikan tingginya di bidang perminyakan.
Banyak program studi yang ditawarkan oleh salah satu universitas terbaik di Arab Saudi ini. Antara lain adalah Ilmu Komputer, Matematika, Teknik Mesin, teknik Elektro, dan Ilmu Kimia.
Kampus yang berdiri sejak tahun 1963 ini adalah kampus yang memiliki banyak mahasiswa. Tercatat setidaknya 7000 mahasiswa yang menempuh studi disini. Satu hal lagi ya yang harus diingat, kampus ini tidak menerima mahasiswa perempuan, hanya pria saja.
2. Saudi King Saud University (KSU)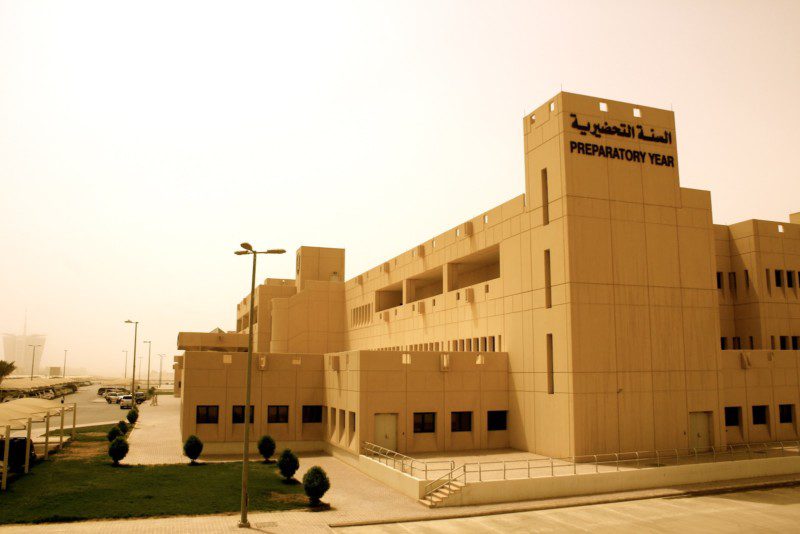 Didirikan sejak tahun 1957, king Saud university berlokasi di kota Riyadh, ibukota Kerajaan Arab Saudi. Berbeda dengan KFUPM, King saud University juga menerima mahasiswa perempuan. Totalnya memiliki 51000 mahasiswa, dengan 1100 diantaranya adalah mahasiswa asing. Jumlah yang sangat besar.
Peringkat kedua 10 universitas terbaik di Arab Saudi ini lebih berfokus pada life sciences dan teknik. Sebagai bukti King Saud University jajaran kampus terbaik di Arab Saudi adalah peringkat 237 dunia dan ketiga untuk wilayah Arab versi QS University Rankings 2015.
Universitas ini adalah salah satu yang terbaik di dunia untuk bidang: Pertanian dan Kehutanan, Biologi, Kimia, Komputer, Pendidikan dan pelatihan, Ilmu Bahasa, Matematika, Kedokteran, Farmasi, Teknik Sipil, dan teknik Mesin.
3. King Abdulaziz University (KAU)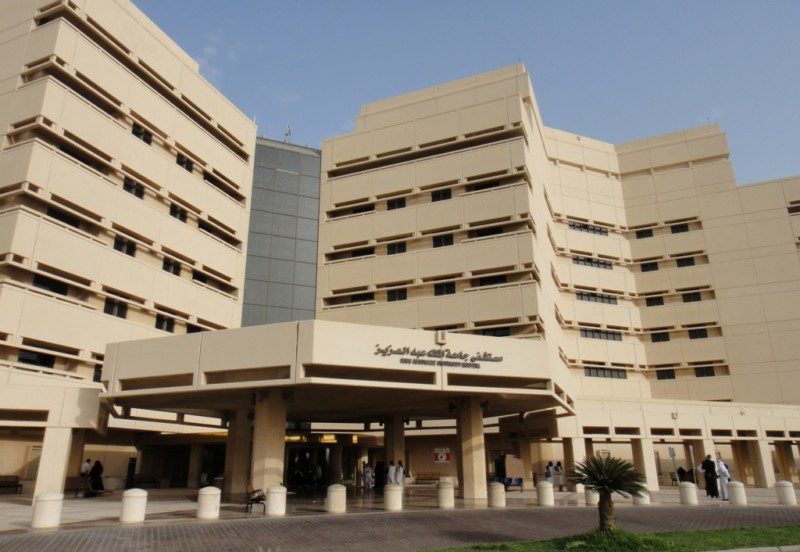 Pindah ke kota di pinggiran laut merah dengan panorama pantai, sekaligus pusat perdagangan di Arab Saudi. Yap, kota Jeddah. Kota di pantai barat Arab Saudi ini berdiri salah satu dari 10 universitas terbaik di Arab Saudi yaitu, King Abdulaziz University.
King Abdulaziz University ini salah satu kampus yang berdiri yang berdiri pada era awal pembentukan Kerajaan Arab Saudi, yaitu tahun 1967. Kampus ini diarsiteki oleh John Elliot dari Inggris.
Universitas nomor tiga terbaik di Arab Saudi ini memiliki kebijakan yang sama dengan King Saud University, yaitu menerima mahasiswa pria dan wanita. Hanya saja mahasiswa pria dan wanita ini ditempatkan di gedung yang berbeda.
Jumlah mahasiswa disini juga lumayan besar. Tercatat King Abdulaziz University memiliki total 42000 mahasiswa. Kampus ini juga memiliki banyak mahasiswa asing. Tentunya terbuka sekali kesempatan calon mahasiswa untuk kuliah disana.
Sebagai 10 universitas terbaik di Arab Saudi, King Abdulaziz University juga mendapat pengakuan di dunia internasional. Menurut QS World University Rankings King Abdulaziz University menempati peringkat 303 untuk level dunia, dan keempat untuk region Arab.
Masih menurut lembaga pemeringkat yang sama, King Abdulaziz University mendapatkan top rank untuk program Ilmu Komputer, Matematika, dan Teknik Mesin. Selain itu, kampus ini juga menawarkan pilihan jurusan yang variatif, termasuk seni dan desain, humaniora, sains, kedokteran, farmasi, bisnis, dan hukum.
4. Al Imam Mohammed Ibn Saud Islamic University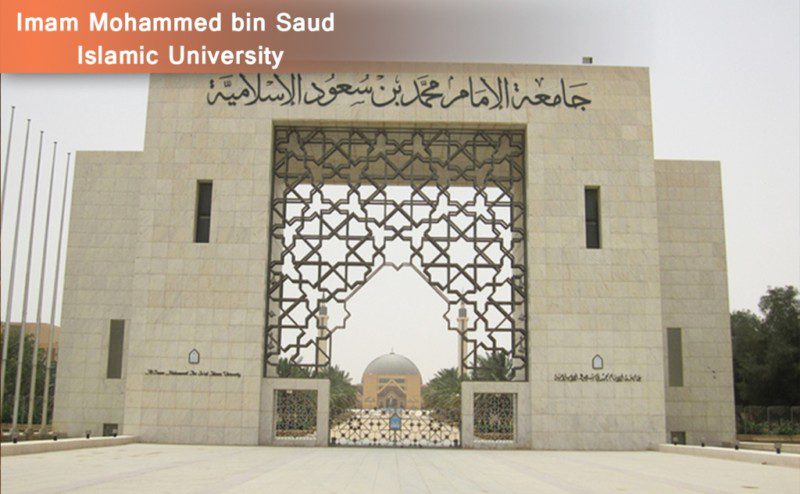 Baca juga 10 Universitas Terbaik di Jogja
Di Riyadh, ibukota Arab Saudi diurutan keempat 10 universitas terbaik di Arab Saudi adalah Al Imam Mohammed Ibn Saud Islamic University. Universitas negeri ini didirikan sejak tanun 1953. Sesuai dengan namanya, kampus ini memiliki tujuan untuk mengamalkan pendidikan sesuai dengan syariat islam.
Sebagaimana universitas yang berdiri sejak tahun 1950-an, Al Imam Mohammed Ibn Saud Islamic University memiliki mahasiswa lumayan banyak. Tercatat kampus ini memiliki 24000 mahasiswa aktif dengan 1300 orang tenaga pengajar. Cukup banyak bukan.
Universitas ini telah bertransformasi menjadi sebuah institusi budaya dan keilmuan demi tegaknya syariat islam di Arab Saudi. Hal ini dibuktikan dengan banyaknya fakultas yang bisa dipilih. Terdapat 14 fakults disini, antara lain fakultas syariah, hukum, bahasa arab, sains, teknik, ilmu komputer ilmu sosial, juranlistik, dan kedokteran.
Uniknya, 10 besar unirsitas terbaik di Arab Saudi ini meembuka cabang di beberapa negara dengan membuka sekolah tinggi. Cabangnya antara lain berada di Amerika Serikat, Indonesia, Djiboti dan Jepang.
Al Imam Mohammed Ibn Saud Islamic University juga memiliki banyak alumni dari Indonesia, dan mereka adalah tokoh-tokoh besar negeri ini. Antara lain Ali Mustafa Yaqub (imam besar masjid Istiqlal), Yunahar Ilyas, dan Habib Riziq Shihab.
5. Umm Al Qura University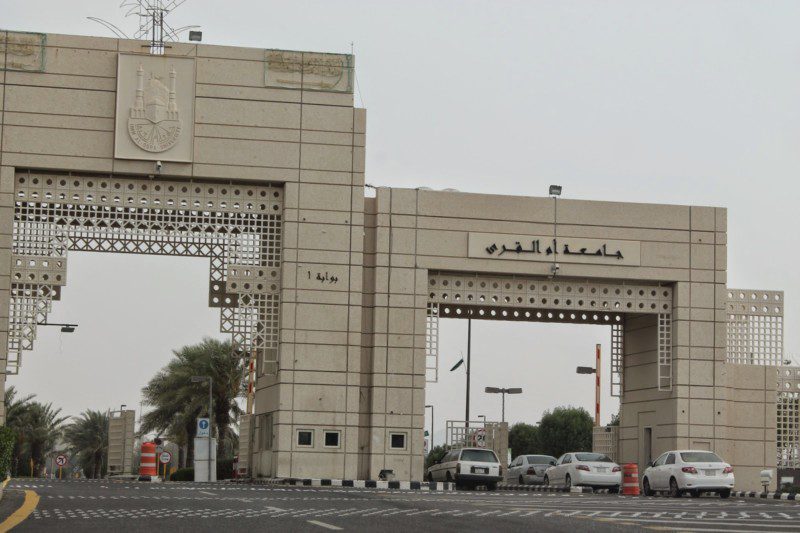 Universitas Umm Al Qura mengisi daftar 10 universitas terbaik di Arab Saudi. Kampus ini adalah universitas negeri yang didirikan pada tahun 1981 di kota Mekkah. Inilah yang membuat Umm Al Qura University menjadi salah satu universitas bergengsi, karena berada di pusat aktivitas umat islam dunia.
Cikal bakal universitas ini ketika Raja Abdul Abdul Aziz Bin Saud mendirikan sekolah tinggi syariah di Mekkah. Umm Al Qura sendiri sempat menjadi cabang dari King Abdulaziz University sebelum berdiri sendiri secara penuh pada tahun 1981. Benar-benar panjang sejarah kampus di kota suci ini.
Umm Al Qura University ini dibagi tidak berada dalam satu kompleks kampus. Kampus ini berlokasi di tiga tempat terpisah di kota Mekkah. Kampus pertama di Aziziah, kampus kedua di Al-Zahir, dan kampus ketiga berada di Al-Abdiyah.
Umm Al Qura University memfokuskan pendidikannya pada ilmu syariah. Namun begitu, universitas ini juga terdapat berbagai pilihan studi lain. Diantaranya adalah Manajemen Teknologi, Manajemen Bisnis, Pemasaran, Kedokteran, dan berbagai ilmu terapan. Semua ada di kampus ini.
Di Arab Saudi, kebijakan gender termasuk sangat ketat. Namun di Umm Al Qura University kesempatan menimba ilmu terbuka lebar untuk mahasiswa perempuan. Komitmen ini dibuktikan dengan adanya fakultas pendidikan khusus perempuan jurusan sastra, serta ekonomi domestik.
Sebagai salah 10 universitas terbaik dan bergengsi di Arab Saudi, kampus ini juga banyak menarik tokoh asal Indonesia untuk belajar disana. Mantan ketua umum PB NU, Said Aqil Siradj, dan manatan menteri agama RI Said Agil Husin Almunawar pernah menjadi bagian dari kampus ini.
6. Universitas Terbaik di Arab Saudi King Faisal University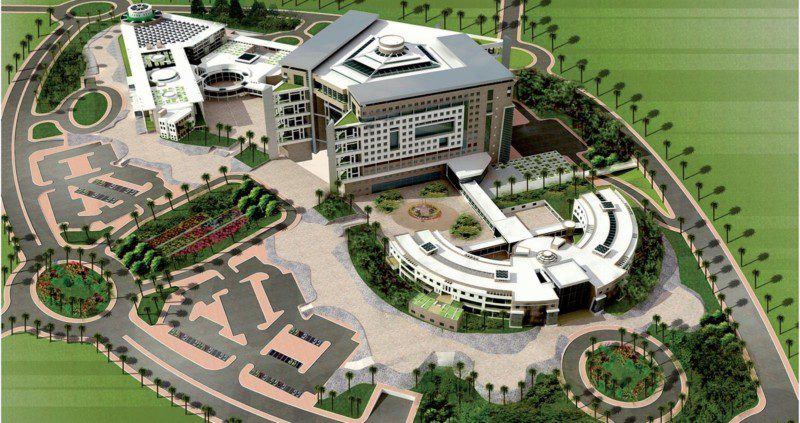 Di peringkat enam 10 universitas terbaik di Arab saudi, ditempati oleh King Faisal University. Universitas ini didirikan pada tahun 1975 di kota Al Ihsa. Al Ihsa sendiri berada jauh ke sebelah timur ibukota Riyadh, dekat dengan perbatasan Arab Saud dan Republik Islam Iran.
Sama seperti Umm Al Qura University, Universitas King Faisal juga terpecah, menjadi empat bagian. Dua di kota Dammam, dan dua kampus lainnya berada di Al Ihsa. Dammam sendiri tak jauh dari pusat kota Al Ihsa. Untuk kampus yang berada di kota Dammam, nantinya berdiri secara mandiri menjadi University of Dammam.
Pada awal berdirinya, King Faisal university hanya terdiri dari empat fakultas. Fakultas pertanian dan Teknologi Pangan, serta Fakultas Kedokteran Hewan dan Peternakan terletak di kota Al Ihsa. Sedangkan di kampus di kota Damamm terdapat Fakultas Teknik Arsitek dan Perencanaan, serta Fakultas Kedokteran.
King Faisal University memberikan kesempatan yang sama kepada perempuan untuk mendapatkan pendidikan tinggi. Universitas ini memiliki kampus untuk mahasiswa perempuan, antara lain College Community fo Girl di bidang sains dan seni, serta sekolah kesehatan setingkat diploma.
Menurut data saat ini, mahasiswa di King Faisal University tercatat sebanyak 29706 orang, termasuk didalamnya adalah mahasiswa perempuan. Tenaga pengajarnya pun banyak, berjumlah 789 orang. Kabar baiknya untuk Anda yang tinggal jauh dari Arab Saudi, kampus ini mengembangkan E-Campus yang memiliki 27547 mahasiswa sampai saat ini.
7. Taibah University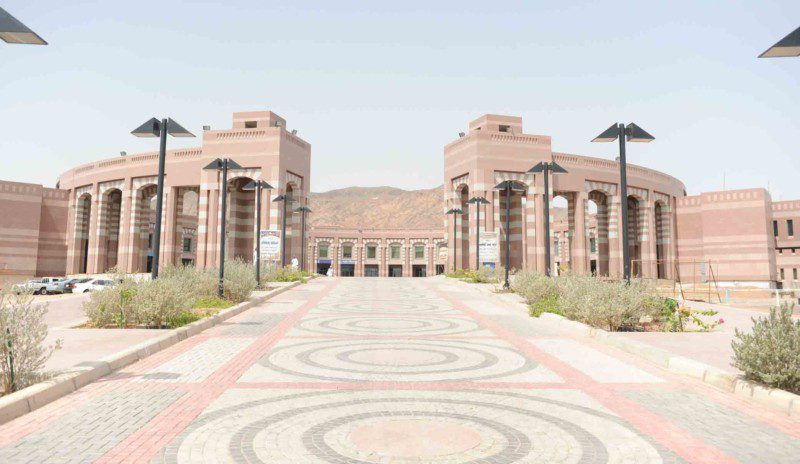 10 Universitas Terbaik di Indonesia juga perlu Anda simak. Tetap di Academic Indonesia
Masih di kota suci umat islam, namun kali bukan di Mekkah melainkan di Madinah. Di kota yang menjadi tempat wafatnya nabi Muhammad SAW ini terdapat salah satu dari 10 universitas terbaik di Arab Saudi.
Taibah University. Taibah University ini adalah salah satu dari sekian banyak kampus berumur muda di Arab Saudi. Taibah University didirikan tahun 2003. Kampus ini adalah penggabungan cabang Universitas Islam Muhammad bin Saud dan Universitas King Abdulaziz cabang Madinah.
Sebagai universitas yang tergolong belum lama berdiri, Taibah University memiliki 28 fakultas dan 2 sekolah tinggi atau setingkat diploma. Universitas ini memiliki total 60000 mahasiswa. Jumlah masiswanya bisa banyak sekali karena memang kampus ini adalah penggabungan dari dua universitas yang memiliki cabang di Madinah.
Lagi-lagi statusnya sebagai kampus baru, fasilitas di salah satu universitas terbaik ini mengikuti zaman dan canggih. Kampus ini memberikan suasana perkuliahan yang ideal, sekaligus tempat yang bagus untuk melakukan kegiatan riset dan penelitian dengan dukungan penuh pihak universitas.
Pihak universitas memberikan dukungan penuh kepada mahasiswanya berupa infrastruktur yang canggih, fasilitas akademik memadai, dan layanan elektronik. Siap untuk kuliah disana ?
8. King Khalid University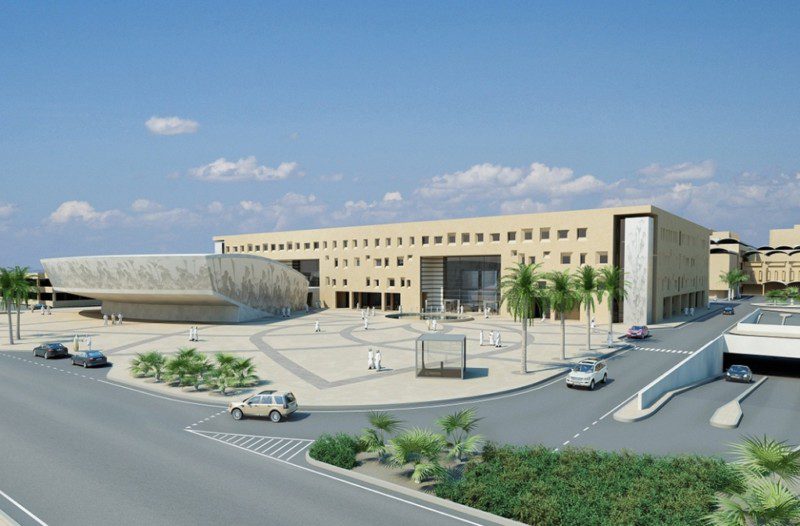 Di sebelah barat daya Arab Saudi, tepatnya di Provinsi Asir yang berbatasan dengan Yaman terdapat kampus yang masuk jajaran 10 Universitas terbaik di Arab Saudi. Meskipun jauh dari ibukota negara, tak menghalangi King Khalid University untuk berkembang menjadi salah satu yang terbaik disini.
King Khalid University adalah salah satu universitas di Arab Saudi yang berdiri tepat sebelum pergantian mileniuim, tepatnya pada tahun 1998 di kota Abha. Sama seperti Taibah University, universitas ini adalah penggabungan dari King Saud University dan Al Imam Mohammed ibn Saud Islamic University cabang provinsi Asir.
Sebagaimana kampus yang dihasilkan dari proses penggabungan, King khalid university memiliki mahasiswa sangat banyak. Menurut data resmi universitas, saat ini terdapat 70000 orang yang menempuh pendidikan di salah satu dari 10 universitas terbaik di Arab saudi ini.
Kampus ini memiliki teknologi kelas dunia, berupa fasilitas e-learning yang dapat dimanfaatkan mahasiswanya untuk memperlancar penelian dengan memanfaatkan teknologi.
Meskipun terletak disudut negeri, tidak mengurangi komitmen kampus ini untuk menyidiakan pendidikan terbaik. Terdiri dari 15 fakultas dan dua sekolah tinggi suntuk program diploma, membuat King Khalid University layak berada di jajaran 10 universitas terbaik di Arab Saudi.
Fakultasnya antara lain Fakultas kedokteran, Fakultas Farmasi, Fakultas Ilmu Komputer, Fakultas Teknik, Fakultas Agama Islam, dan lain-lain. Kampus ini tak hanya menerima mahasiswa pria saja. Mahasiswa wanita juga diterima disini, dengan pemisahan gedung kuliah untuk mahasiswa pria dan wanita.
9. Universitas Terbaik di Arab Saudi Islamic University of Madinah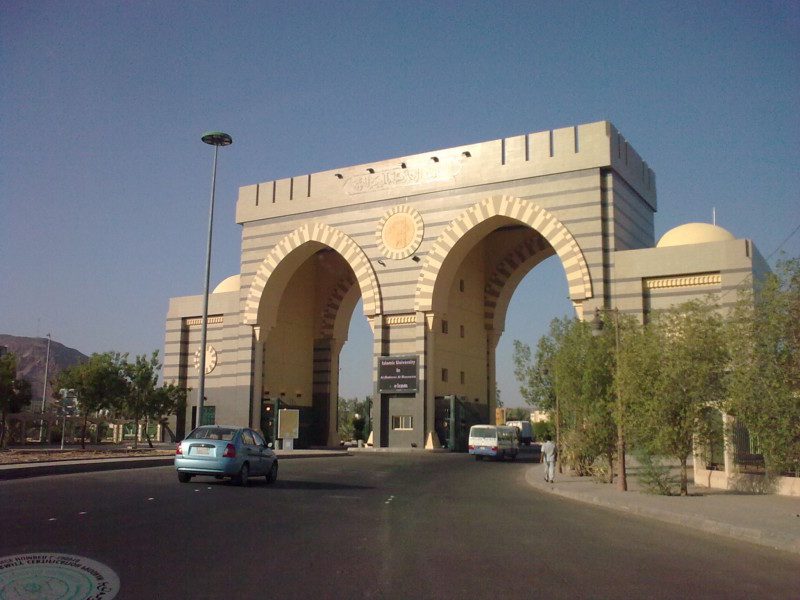 Kita kembali ke kota Suci umat Islam seluruh dunia. Ya, kota Madinah. Di kota ini berdiri salah satu universitas tertua, sekaligus 10 besar universitas terbaik di Arab Saudi. Islamic university of Madina berdiri sejak tanggal 6 September 1961.
Dasar pendirian kampus ini sendiri adalah maklumat raja Arab Saudi pada masa itu, Raja Saud Bin Abdul Aziz. Raja memerintahkan untuk membangun sebuah institusi pendidikan tinggi yang fokus pada studi syariah dan ilmu agama islam di kota Madinah.
Di kampus ini, mahasiswa dapat mengambil program studi Dakwah, Syariah, Qur'an dan Hadist, serta tak Bahasa Arab. Pada perkembangannya salah satu universitas terbaik di Arab Saudi ini membuka fakultas lain selain ilmu syariah. Fakultas Ilmu Komputer, Kedokteran, Fakultas Teknik, Sains, dan Farmasi dapat dijadikan pilihan.
Kampus negeri yang masuk daftar 10 universitas terbaik di Arab Saudi ini tercatat memiliki 22.000 mahasiswa dari berbagai negara. Selain itu, bila seseorang diterima kuliah disiniakan mendapat berbagai fasilitas yang mumpuni seperti asrama gratis, rumah sakit universitas, serta sarana transportasi menuju masjid Nabawi
Untuk tambahan informasi, Islamic University of Madinah memiliki alumni yang sukses di dunia, tak terkecuali para alumninya yang berasal dari Indonesia. Maftuh Basyuni, Salim Segaf Al Jufri, Hasan Abdullah Sahal yang saat ini memimpin Pondok modern Darussalam Gontor adalah sedikit alumni yang sukses asal Indonesia.
10. Universitas Terbaik di Arab Saudi Alfaisal University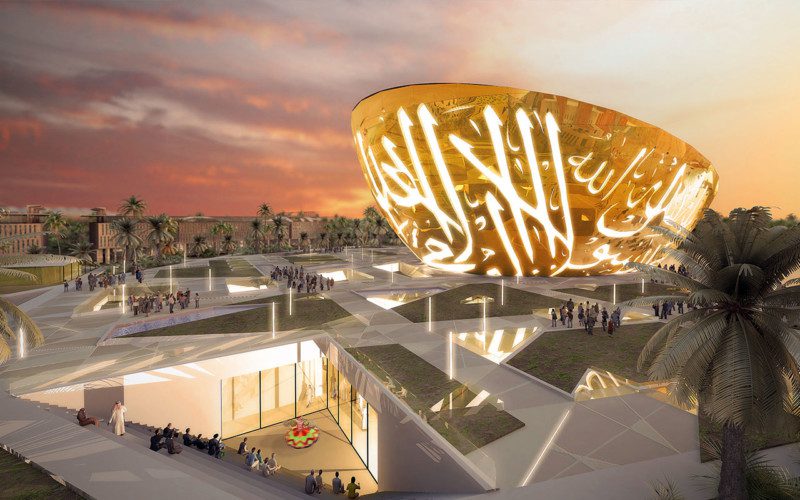 Di daftar terakhir 10 Universitas terbaik di Arab Saudi adalah Al Faisal university. Universitas ini adalah salah satu dari deretan universitas berusia muda di Arab Saudi yang berkembang sangat pesat.
Alfaisal University didirakan pada tahun tahun 2002. Kampus ini berpusat di jantung ibukota Arab Saudi, Riyadh. Menariknya, kampus ini didedikasikan untuk menjadi kampus non profit.
Meskipun memproklamirkan diri sebagai lembaga pendidikan non profit, fasilitas yang ditawarkan tidak main-main sehingga kampus ini termasuk 10 universitas terbaik di Arab Saudi.
Dukungan keuangan dari dalam negeri Arab Saudi maupun luar negeri membuat pihak universitas mampu memberikan fasilitas terbaik bagi mahasiswanya. Tentu saja hal ini sangat menunjang para mahasiswanya yang berjumlah 1500 orang itu untuk mengembangkan potensinya.
Alfaisal University sendiri hanya memiliki empat fakultas, yaitu Bisnis, Teknik, Kedokteran, Sains dan ilmu Pengetahuan Umum. Alfaisal University sendiri membuka kesempatan kepada mahasiswa pria maupun awnita untuk menimba ilmu di sana.
***
Itulah tadi daftar 10 Universitas terbaik di Arab Saudi. Pandangan masyarakat umum bahwa di Arab Saudi hanya bisa belajar agama islam tidak sepenuhnya benar. Banyak universitas di Arab Saudi yang menawarkan pendidikan bisnis, sains, dan teknik tak kalah bagus dengan kampus-kampus lain di dunia.