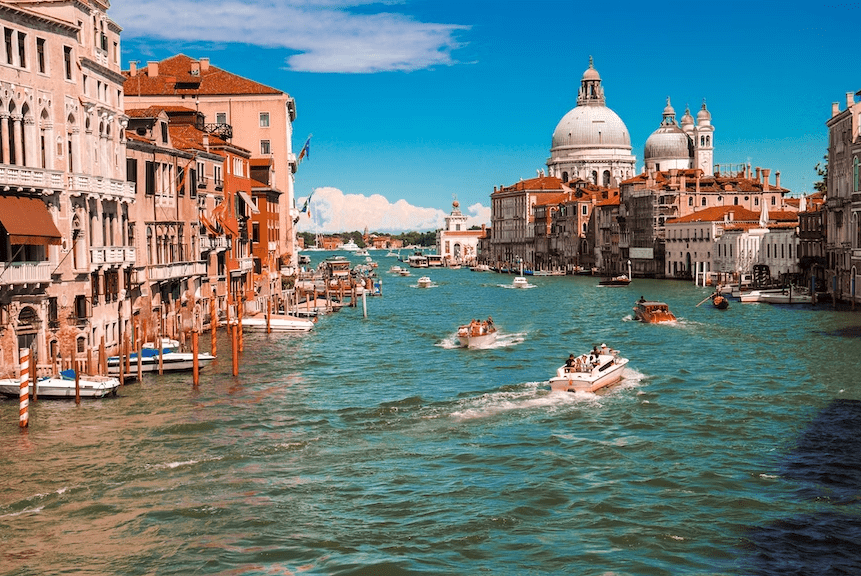 Looking for a country filled with stunning architecture, delicious food, and breathtaking scenery? Look no further than Italy. Home to world-renowned art, beautiful coastline, and a rich history, Italy is a must-see destination for any traveler. In this article, we'll cover the top tourist attractions that should be on your bucket list for your next trip to Italy.
Tourist Attractions in Italy: Incredible Places to Discover
1. Rome: Italy's Capital City
No trip to Italy would be complete without a visit to the capital city of Rome. Known for its ancient ruins, Rome is a city deeply rooted in history. The Colosseum, the Pantheon, and the Roman Forum are just a few examples of the amazing architecture that stands as a testament to Rome's glory days. Even more impressive is the Vatican City, which is home to some of the world's most beautiful artwork and architecture, including Michelangelo's famous Sistine Chapel.
2. Venice: The City of Canals
Another one of Italy's most popular tourist destinations is Venice. Known as the city of canals, Venice is famous for its gondolas, winding streets, and stunning architecture. The city is filled with artwork, museums, and canals with beautiful bridges. If you're looking for an unforgettable experience, a romantic ride in a gondola on the Venetian canals is a must.
3. Florence: Home of Renaissance Art
Florence, the birthplace of the Renaissance, is considered one of the most beautiful cities in the world. With its stunning architecture, exquisite food, and world-renowned art museums, Florence is a feast for the senses. You'll be amazed by Michelangelo's David, marvel at the beauty of the Cathedral of Santa Maria dei Fiori, and stroll through the gorgeous Boboli Gardens.
4. Amalfi Coast: Beautiful Beaches and Scenery
If you're looking for beautiful beaches and stunning views, the Amalfi Coast is the perfect destination. This rugged section of coastline encompasses a string of picturesque towns, such as Positano and Amalfi, that cling to steep cliffs. The bright blue waters are the perfect backdrop for an unforgettable trip.
5. Milan: Italy's Fashion Capital
Milan is Italy's fashion capital, with high-end designer shops and chic boutiques lining the streets. However, it's not only fashion that draws visitors to Milan. The Gothic cathedral of Milan is a must-see, while the Santa Maria delle Grazie church houses Leonardo da Vinci's "The Last Supper" painting.
6. Pompeii: Ancient City Preserved in Ash
Pompeii, located near Naples, is one of the most famous archaeological sites in the world. The city was destroyed in AD 79 when Mount Vesuvius erupted and buried it in ash. Today, you can visit Pompeii and see the incredible relics, grand houses, and ancient temples that have been unearthed.
7. Sardinia: The Ultimate Island Paradise
If you are looking for that perfect island getaway, look no further than Sardinia. This beautiful island, located off the Italian coast, is filled with stunning beaches, crystal clear waters, and rugged mountains. Whether you're looking for adventure, relaxation, or just gorgeous scenery, Sardinia should be on your list.
8. Cinque Terre: The Five Fishing Villages
Cinque Terre, located on the Italian Riviera, is a unique destination thanks to the five picturesque villages that cling to the steep cliffs overlooking the sea. The villages of Monterosso, Vernazza, Corniglia, Manarola, and Riomaggiore are connected by hiking trails that offer breathtaking views of the sea.
9. Sicily: A Mediterranean Paradise
Sicily is another beautiful island paradise for a vacation. Located off the southern coast of Italy, the island is filled with ancient ruins, charming towns, and beautiful beaches. Its central location in the Mediterranean has made it a desirable spot for invading armies, which has led to a rich and fascinating history.
10. Tuscany: The Land of Rolling Hills and Vineyards
is a beautiful region famous for its rolling hills, quaint towns, and world-renowned vineyards. This region is known for producing some of the best wine in Italy, and you will find wine tastings available at many vineyards. One of the quintessential experiences in Tuscany is the wine tour, where you can sample some of the best wines in the world while taking in the beautiful landscape.
11. The Dolomites: A Winter Wonderland
If you're looking for a winter wonderland, the Dolomites are a must-see. This mountain range, located in the northern part of Italy, offers some of the best skiing and snowboarding in the world. When you're not hitting the slopes, you can take in the stunning views of the snowy peaks and enjoy the charming mountain towns.
12. Pisa: Famous for Its Leaning Tower
Pisa is a small city located in Tuscany known for its leaning tower. The Tower of Pisa is one of the most famous landmarks in the world, and the city attracts visitors from all over who come to take silly pictures and marvel at the unique architecture. But Pisa is also a beautiful city in its own right, with stunning architecture, historical sites, and delicious food.
13. Naples: Italy's Food Capital
Naples is known as the birthplace of pizza, and there's no better place to enjoy this Italian staple than in its home city. Naples is also home to some of the most delicious seafood in the world. And when you're not eating, there's plenty to see and do, including exploring the ancient city of Pompeii, taking in the stunning views from Mount Vesuvius or visiting the Royal Palace of Caserta.
14. Verona: The City of Love
Verona is a beautiful city in northern Italy, famous for being the home of Shakespeare's Romeo and Juliet. The city is rich in history, with stunning architecture, ancient sites, and charming streets. Verona is also the perfect destination for a romantic getaway, with plenty of charming cafes, wine bars, and restaurants.
15. Lake Como: A Scenic Escape
Lake Como is a stunningly beautiful lake located in northern Italy. With its crystal clear waters and beautiful views of the surrounding mountains, Lake Como is the perfect destination for a relaxing getaway. In addition to the natural beauty, you'll also find charming towns and plenty of delicious food and wine.
Italy is a country filled with beauty, history, and culture, and the tourist attractions on this list are just a sample of what it has to offer. So, whether you're looking for stunning architecture, beautiful beaches, delicious food, or a winter wonderland, Italy has something for everyone. Start planning your dream trip today and experience the magic of Italy for yourself.