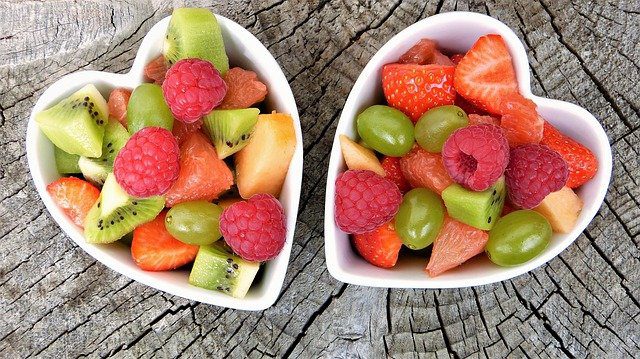 Puasa Sebelum Program Diet Membuat Anda Lebih Baik (Gambar: Pixabay/Silviarita)
Pembahasan mengenai diet nampaknya akan selalu menjadi kebutuhan dimana banyak orang berlomba-lomba untuk menurunkan berat badannya. Berbagai diet diperkenalkan dan banyak pula variasi dan caranya mulai dari cara cepat sampai natural.
Pertanyaan selanjutnya adalah, mana diet yang menurunkan berat badan secara cepat? Barangkali ini adalah salah satu pertanyaan yang paling "agung" dan banyak diperdebatkan, mulai dari orang yang ingin menurunkan berat badannya sampai para ahli di bidang gizi dan kesehatan.
Sudah banyak riset menunjukkan program diet tertentu untuk menurunkan berat badan secara cepat dan signifikan seperti diet Mediterania dan diet Keto. Itu saja masih banyak diperdebatkan lantaran setiap orang berbeda-beda dalam penerapannya.
Puasa Lima Hari Sebelum Diet
Penelitian dari Jerman dan beberapa peneliti Amerika Utara satu ini adalah yang terbaru dan mungkin bisa jadi jawaban lain yang menarik. Dr Sofia K. Forslund dan Profesor Dominik N. Müller dari Max Delbruck Center for Molecular Medicine in the Hemholtz Association (MDC) dan The Experimental and Clinical Research Center (ECRC) menulis bahwa puasa dapat membantu seseorang diet lebih cepat.
Para peneliti melakukan penelitian ini dengan merekrut 71 relawan sebagai sampel penelitian. Terdapat kriteria dalam perekrutan responden ini dimana orang yang dipilih merupakan orang yang memiliki sindrom metabolisme dan tekanan darah yang tinggi. Peneliti lalu membagi para relawan tersebut ke dalam dua kelompok secara acak.
Kedua kelompok tersebut lalu menerapkan diet untuk menekan gejala hipertensi selama tiga bulan beruntun. Lalu kedua kelompok tersebut juga menerapkan diet Mediterania berupa sayur, buah, kacang-kacangan, ikan dan daging tanpa lemak. Namun salah satu grup dirancang untuk tidak makan-makanan yang keras ketika dikunyah lima hari sebelum diet tersebut berlangsung.
Puasa dan Metabolisme Tubuh
Peneliti lalu menemukan bahwa sistem kekebalan bawaan manusia (immunophenotyping) tetap stabil selama puasa, sedangkan sistem kekebalan adaptif mati. Hal ini menandakan sel T proinflamasi turun, sementara sel T regulator berkembang dengan baik.
Para peneliti selanjutnya menggunakan sampel feses untuk memeriksa efek puasa pada mikrobioma usus. Bakteri usus bekerja termasuk kontak dengan sistem kekebalan. Beberapa strain bakteri memberikan metabolisme serat makanan menjadi asam lemak rantai pendek anti-inflamasi yang bermanfaat bagi sistem kekebalan tubuh.
Komposisi ekosistem bakteri usus berubah drastis pada saat puasa. Bakteri yang mempromosikan kesehatan yang membantu mengurangi tekanan darah berlipat ganda. Beberapa perubahan ini tetap ada bahkan setelah dimulainya kembali asupan makanan. Berikut ini adalah hal-hal yang patut diperhatikan: "Indeks massa tubuh, tekanan darah, dan kebutuhan obat antihipertensi tetap rendah dalam jangka panjang di antara relawan yang memulai diet sehat dengan puasa lima hari," jelas Dominik Müller.
Artinya puasa sebelum mengambil program diet memiliki efektivitas lebih baik karena disaat bersamaan dapat mengurangi tekanan darah dan menambah metabolisme tubuh. "Puasa bertindak sebagai katalis untuk mikroorganisme pelindung di usus. Kesehatan jelas meningkat dengan sangat cepat dan pasien dapat mengurangi pengobatan mereka atau bahkan sering berhenti minum tablet sama sekali." Kata Sofia K. Forslund yang terlibat dalam penelitian ini.
Sumber:
Science Daily
Nature Communication/Fasting Alters The Gut Microbiome Reducing Blood Pressure and Body Weight in Metabolic Syndrome Patients.