Ikatan Keluarga Pelajar dan Mahasiswa DI Yogyakarta (IKPMDI) kembali mengadakan diskusi publik perihal isu toleransi di Yogyakarta serta upaya menjaga keutuhan bangsa Indonesia.
Hal itu didasarkan pada kondisi materiil di Yogyakarta yang kian marak dengan kasus-kasus kekerasan dan intoleransi. Kasus tersebut terjadi secara vertical dan horizontal, muaranya masyarakat, ikon hingga keutuhan Yogyakarta dan Indonesia secara umum menjadi terusik.
Dimulai dari jam 13.30 WIB pada tanggal 20 Mei, atau bertepatan dengan hari kebangkitan nasional itu menghadirkan beberapa pembicara dan akademisi yang konsent di isu-isu Toleransi dan kebangsaan.
Diawali dengan menyanyikan lagu Indonesia Raya dan dilanjutkan dengan sambutan oleh ketua IKPMDI Yogyakarta Hafidz Arif, dalam sambutannya ia menyampaikan bawa diskusi publik ini dalam rangka untuk merefleksikan beberapa kasus intoleransi di Yogyakarta sekaligus memperingati Hari Kebangkitan Nasional.
Banyak sekali kasus intolerasi yang akhi-akhir ini terjadi sudah mengusik kenyamanan dan mengancam posisioning Yogyakarta sebagai "The City Of Tolerance". Maka dari itu, IKPMDI mengajak semua element terutama IKPM Daerah untuk menyerukan gagasan "Ngabdi di Jogja: Bersama Menjaga Keutuhan Bangsa, Ieologi Pancasila dan Toleransi Di Kota Berbudaya.
Acara ini dihadiri ratusan peserta dan pembicara kompenten yang secara bergantian menyinggung banyak perihal tentang sejarah, kondisi, peran dan konflik sosial yang terjadi di Indonesia, khususnya di Yogyakarta.
Shodiq Qadiri, misalnya, akademisi Universitas Islam Negeri Sunan Kalijaga itu menjelaskan tentang latar belakang atau bagaimana sikap toleransi dapat terbentuk. Menurutnya, cara memperkuat toleransi, dengan memadukan 3 dimensi yakni SQ, IQ, EQ. Sehingga dapat membangun kepribadian yang melimpah. Pendeknya, dapat digunakan untuk berfikir lebih rasional, baik secara, intelektual, spiritual dan emosional.
Shodiq menambahkan bahwa dalam hal keilmuan, toleransi dapat dilihat atau dibangun melalui 3 tahap yakni Religion, Philosopy, dan science. Praksisnya, kata dia, ialah dengan melalui dialog-dialog. Sehingga prinsip dalam mewujudkan linearitas tersebut dapat tercipta.
Selanjutnya, Shodiq juga menuturkan bahwa Toleransi juga dapat dikembangkan melalui pendidikan karakter. Pendidikan yang menurutnya menyentuh prinsip moral yang ada dalam diri manusia, khusunya pemuda, pelajar dan mahasiswa. Ia mengangap, jika hal itu dilakukan, maka nilai dan nalar toleran serta demokratis secara otomatis akan terbentuk menjadi mindset.
Sementara itu, pembicara kedua, Kombespol Cahyo Budi Siswanto yang merupakan Direktur Binmas Polda DIY menganggap bahwa  intoleransi merupakan sikap atau tindakan yang tidak bersedia menerima perbedaan terhadap paham pandangan atau keyakinan yang dianut oleh orang atau kelompok lain. Ia mengakui bahwa intoleran biasanya menyasar kelompok-kelompok masyarakat tertentu.
Cahyo mengatakan kalau tindak Intoleransi biasanya dilakukan melalui pola-pola Radikalisme. Radikal yang pada prinsipnya berorintasi pada proses perubahan secara cepat itu akhirnya menjadi tereduksi jika yang menggunakannya ialah kelompok-kelompok intoleran. Karenanya, radikalisme dianggap sebagai bagian dari tindak atau perilaku kelompok intoleran. Baik melalui agama, hingga kelompok masyarakat.
Cahyo memetakan hakikat ancaman yang bisa dilakukan oleh kelompok intoleran. Hakikat itu, menurutnya, terdiri atas, Gangguan Nyata (GN), Ambang Gangguan (AG), serta Potensi Gangguan (PG). hal itu bekerja sesuai dengan situasi dan kondisi masyarkat tertentu, salah satunya Yogyakarta.
Selanjutnya, Cahyo menyatakan secara gamblang bahwa keberadaan ormas-ormas islam yang cenderung garis keras meliputi, Gerakan Pemuda Ka'bah (GPK),  Majelis Muhajidin (MM), Hizbut Tahrir Indonesia (HTI), serta Gerakan Aceh Merdeka (GAM) dan Organisasi Papua Merdeka (OPM). Di Yogyakarta sendiri, kelompok garis keras itu jauh lebih banyak dan sangat variatif sesuai dengan tipologi dan kepentingan kelompoknya masing-masing.
Tentang penegakan hukum yang perlu dilakukan untuk menyikapi kelompok intoleran itu, bagi Cahyo ialah soal prinsip, keadilan, manfaat, serta kepastian hukum. Sebagai control atas penanganan tersebut, baginya, masyarkat juga punya andil untuk terlibat. Bahkan, jika seorang  penegak hukum tidak memenuhi aspek tersebut, maka perlu dilaporkan ke pihak yang lebih berwenang untuk menindaknya.
Sementara, Hafidzen sebagai pembicara ke tiga banyak mengupas perihal factor yang menyebabkan kekerasan dan intolerasi di Yogyakarta mudah terjadi. Kesenjangan sosial salah, kepentingan ekonomi segelintir orang serta keistimewaan Yogyakarta sendiri. Implikasinya, kekerasan serta intoleransi seakan memiliki legitimasi untuk beraksi.
Setidaknya, bagi Pegiat toleransi itu, ada tiga Krisis keistimewaan yang terjadi di Yogyakarta dan memicu terjadinya tindak kekerasan dan intoleransi. Tiga krisis itu meliputi dimensi politik, sosial dan budaya. Namun, kata dia, diantara tiga krisis itu yang paling banyak disoroti ialah di wilayah politik. Keistimewaan Yogyakarta secara politik itu, hanya pada keistimewaan kepala daerah yang tidak dipilih langsung, karena merupakan penetapan terhadap sultan.
Bagi Hafidzen,  yang menjadi pememicu meningkatnya kasus intoleransi adalah otoritas penuh atas kebijakan ekonomi di Yogyakarta. Seperti derasnya arus investasi, perebutan lahan, hingga pertarungan modal besar. Hal itu dibuktikan dengan hotel yang menjamur, Jogja menjadi lahan perebutan rupiah bagi pemilik modal. Hal itu berimplikasi langsung pada munculnya gesekan-gesekan sosial di masyarakat Yogyakarta.
Namun, kekerasn dan intoleransi terjadi juga sebab majemuknya etnis dan ego identitas. Diskriminasi rasial juga sering terjadi terhadap kaum minoritas di Yogyakarta. Akhirnya, konflik sosial secara horizontal tersulut secara liar dan menjamur. Sementara itu, kata Hafidzen, penegakan hukum di Indonesia dan Yogyakarta sangat lemah. Banyak kasus-kasus kekerasan yang tak ditangani secara hukum dan cenderung dipelihara oleh Negara.
Karenanya, baginya, supremasi hukum dan menghilangkan kesenjangan ekonomi di masyarkat menjadi penting dalam upaya menjaga keutuhan bangsa. Aparat memegang peran yang sangat vital dalam meredam konflik kekerasan dan intoleransi. Jika peran itu hilang, baginya, kekerasan dan intoleransi akan sangat mudah ditemui. Termasuk penanganan kesenjangan ekonomi, baiknya bagi dia, pemerintah dan aparat memberikan hak-hak dasar secara demokratis bagi masyarakat setempat.
Setelah semua pembicara menyampaikan materi, dilanjutkan dengan sesi tanya jawab. Ada beberapa penanya yang menutarkan pendapatnya tentang kasus toleransi di Yogyakarta; (1) Panji mahasiswa asal Jambi, (2) Bengkulu, (3) Lampung (4) Kalimantan timur.
Di akhir acara semua peserta dan pembicara melangsungkan deklarasi bersama untuk menjaga dan meneguhkan kembali Yogyakata sebagai "The Ciy Of Tolerance"dengan menyatakan sikap #SavePancasila #TegakkanKedaulatanBangsa #BinekaTunggalIKA dan kemudian dilanjutkan dengan foto-foto bersama. Acara ditutup dengan lafaz Al-Hamdala pada pukul 16.20 WIB.
Penulis
Agus Sahputra
Mahasiswa S2 Universitas Gajah Mada (UGM)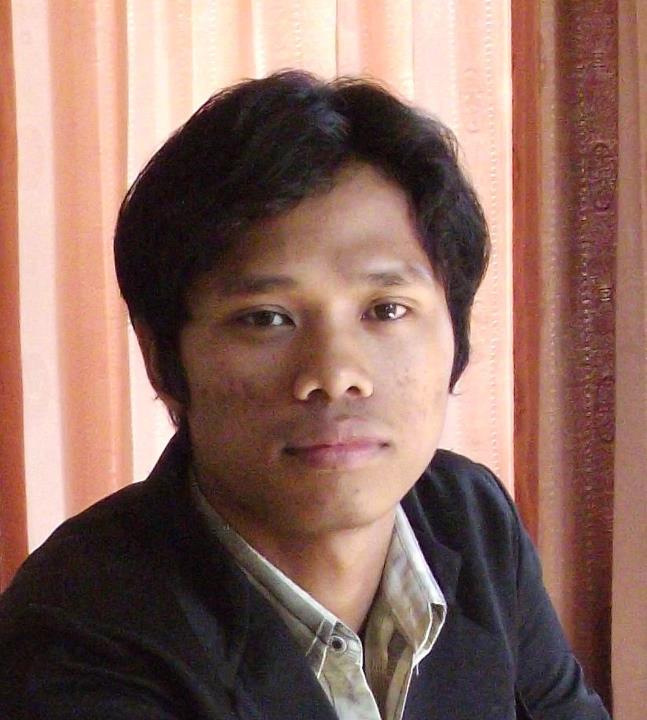 — Subscribe Channel Saya Zamhari Official
— Mahasiswa Program Magister (S2) Komunikasi dan Penyiaran Islam (KPI)
— Follow me @zamhari_jogja