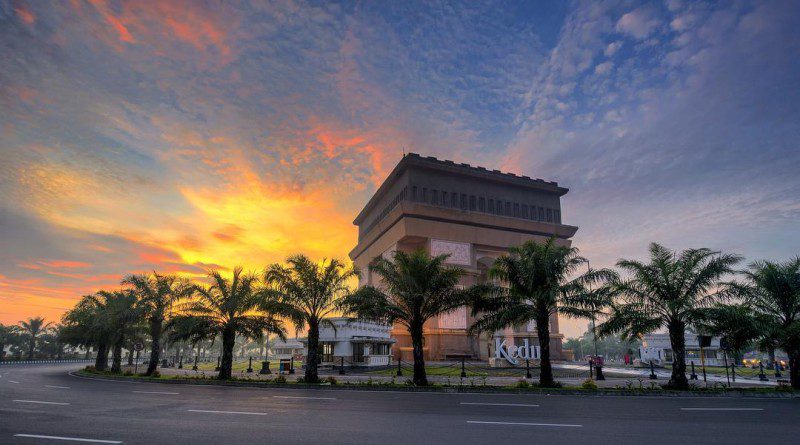 KAMPUNG INGGRIS PARE — Bahasa mempunyai banyak manfaat, salah satunya untuk menyampaikan pesan. Terlebih di dunia akademisi, tentunya bahasa mempunyai peranan yang sangat penting.
Kurang lebih 2 tahun lalu, saya rajin mengikuti perlombaan baik Lomba Karya Tulis Ilmiah (LKTI), kepenulisan opini, dan lain sebagainya. Di berbagai perlombaan tersebut, saya merasa ada hal yang memang harus dikuasai; yakni bahasa.
Saat di Jakarta, salah satu dewan juri mengungkapkan, jika diantara kalian ada yang mempresentasikan gagasan dengan bahasa Inggris, kalian akan mendapatkan nilai tambah.
Tak hanya itu saja, ketika teman-teman saya yang hendak mendaftar scholarship, pengabdian, maupun mendaftar kerja, saat ini sudah menggunakan bahasa Inggris sebagai syarat.
Belajar Bahasa Inggris di Kampung Inggris Pare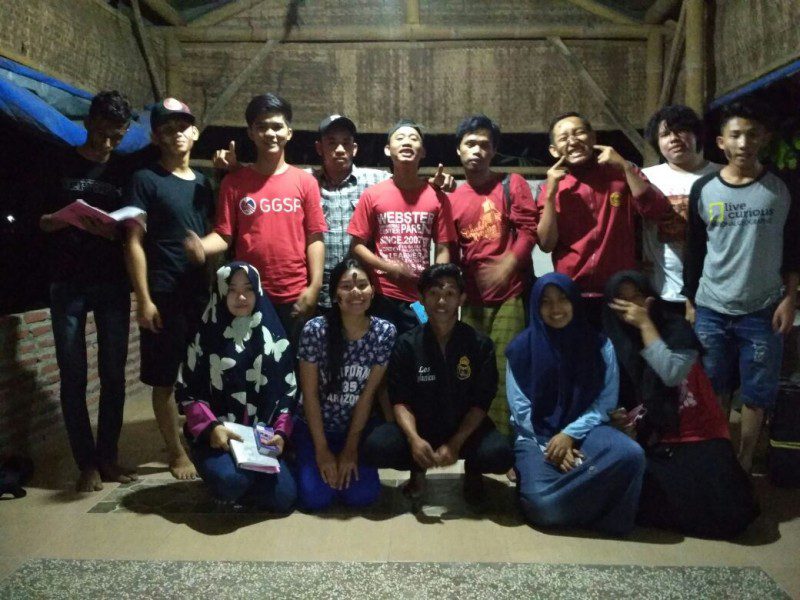 Berangkat dari pengalaman, akhirnya saya memutuskan untuk belajar bahasa Inggris di Kampung Inggris Pare. Di sini, saya mengambil program 3 bulan; 1 bulan untuk rehabilitasi, 1 bulan untuk pre-IELTS dan 1 bulannya lagi untuk IELTS.
Barangkali di antara teman-teman ada yang belum paham mengenai IELTS dengan TOEFL. IELTS adalah bentuk dari bahasa Inggris yang sudah diakui dunia internasional. IELTS sendiri lebih mengarah ke dunia akademis dari penggunaan kata-katanya.
Pembelajarannya sendiri IELTS lebih menekankan pada writing dan speaking. Kedua-keduanya digunakan untuk interview. Nah, inilah yang membedakan dengan TOEFL.
Maka tak heran, bila seseorang ingin mendapatkan beasiswa ke luar negeri, ia harus mengambil program IELTS. Terkait nilai skor yang dibutuhkan untuk kuliah ke luar negeri sendiri sekitar 5,5 sampai 7.  Mengenai biaya tes IELTS, tentu saja berbeda dengan tes-tes lainnya. Tes IELTS bisa mencapai 2.8 juta.
Meskipun demikian, orang yang mengambil program IELTS tidak melulu untuk mencari kerja, di antara teman-teman saya ada yang perlu IELTS hanya untuk mengembangkan bisnis, memenuhi syarat kerja ke luar negeri dan lain sebagainya.
Itu tadi mengenai IELTS, nah mengenai TOEFL sebenarnya hampir sama. Hanya saja, TOEFL biasanya digunakan untuk mencari beasiswa dalam negeri. Materi toefl itu sendiri lebih menitikberatkan pada grammar. Bagaimana membuat sebuah kalimat yang benar.
Bagaimana Survive di Kampung Inggris Pare?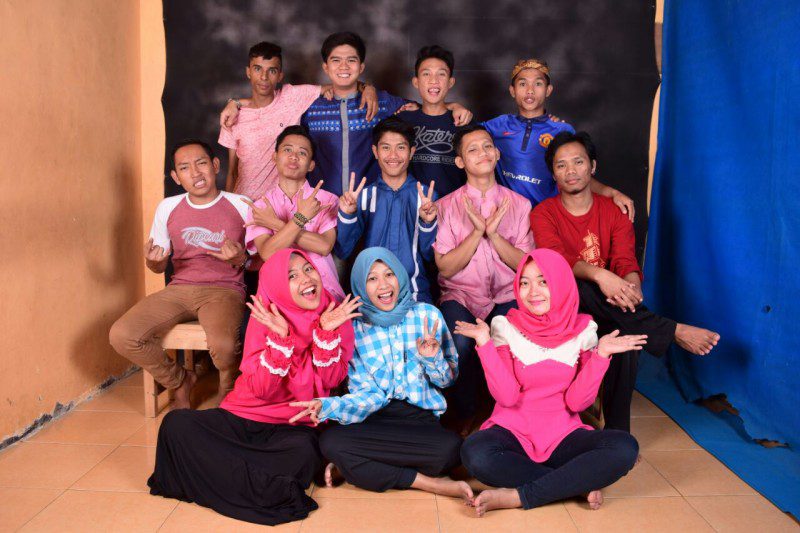 Ada banyak hal yang perlu diketahui bagaimana cara bertahan hidup di Kampung Inggris Pare. Ok, kita bahas satu per satu.
Terkait biaya kursus, di setiap lembaga mempunyai biaya yang berbeda-beda. Namun semuanya memang tidak terlalu jauh perbedaannya. Cukup hanya dengan 1 juta, Anda bisa mengambil program selama 1 bulan.
Bila Anda memerlukan makanan, berbagai makanan di Kampung Inggris Pare bisa Anda dapatkan, seperti halnya sate, bakso, ayam bakar, dan lain sebagainya.
Nah, bila budget bulanan Anda tipis, atau Anda belum mempunyai penghasilan sendiri, saya sarankan agar Anda memilih warung makan di rumah-rumah warga asli sekitar Kampung Inggris Pare.
Teman saya bilang, selain kualitas rasanya lezat, juga hemat di dompet hehe…
Iya, bayangkan saja betapa murahnya makanan yang dijual ibu-ibu yang merupakan penduduk asli. Jika Anda membeli makan dengan lauk ayam goreng, plus the hangat atau es, Anda hanya cukup mengeluarkan uang sebesar 10 ribu rupiah. InsyaAllah ada kembaliannya juga hehhe…
Ada beberapa tempat makan favorit di sekitar Kampung Inggris Pare, Anda bisa mencobanya di rumah Bunda Maryam, Grandmother dekat Zealboy 3, bubur di dekat Masjid Al Muchsinin (setiap pagi) dan lain sebagainya.
Rasakan makan di sana, bila Anda sering makan di tempat simbah Anda, ya begitulah rasanya. Mereka seperti simbah kita sendiri yang memberi makan sama cucu-cucunya.
Transportasi di Kampung Inggris Pare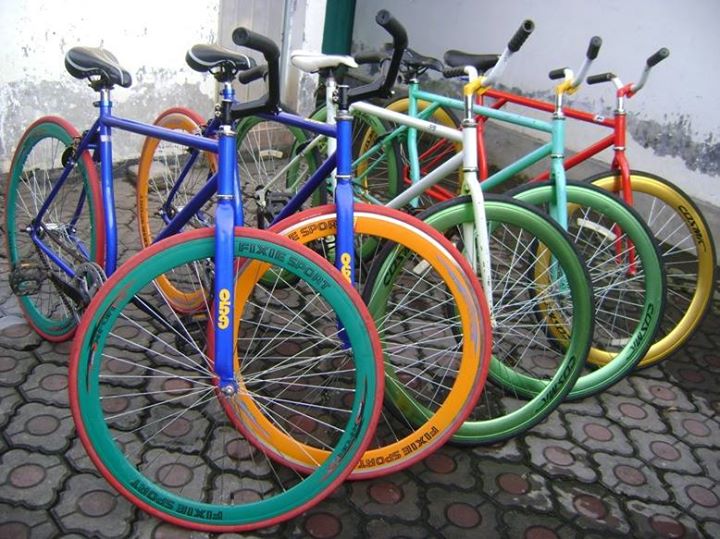 Ada beberapa alternatif yang bisa digunakan untuk mengelilingi indahnya Kota Pare. Anda bisa menyewa sepeda, hanya dengan 80-100 ribu Anda sudah bisa menggunakan sepeda selama satu bulan.
Anda juga bisa menyewa sepeda motor. Adapun harga sewa sepeda motor berkisar antara 100-200 ribu perhari. Nah, coba Anda sendiri.
Anda pun bisa menggunakan jasa antar jemput bila Anda memerlukan. Yups, di sini banyak jasa yang menyedikan antar jemput. Barangkali Anda mau ke pasar atau ke mana gitu.
Saya mau kasih satu ide menguntungkan, salah satu teman saya melakukan hal yang berbeda daripada teman-temannya. Beliau bukan menyewa, melainkan beli secara langsung.
Coba tebak, berapa harga beli sepeda di wilayah Pare? Yups, Anda benar, harga sepeda tak jauh berbeda dari harga sewa. Cukup mengeluarkan uang 200 ribu Anda sudah mendapatkan sepeda. Sepeda milik Anda sendiri dan Anda bebas menggunakannya tanpa ada prasangka ini itu.
Tak hanya itu saja, Anda pun bisa menjual sepeda Anda kembali atau mewariskannya ke member lain. Misalnya begini, katakanlah Anda mengambil program kursus bahasa Inggris selama 3 bulan, nah selama 3 bulan tersebut, Anda bisa menjualnya kembali.
So, sebenarnya Anda tidak mengeluarkan uang sepeser pun untuk menggunakan sepeda, sebab harga beli sepeda akan tertutupi dengan harga jual sepeda ketika Anda akan meninggalkan Pare.
ATM Di Sekitar Kampung Inggris Pare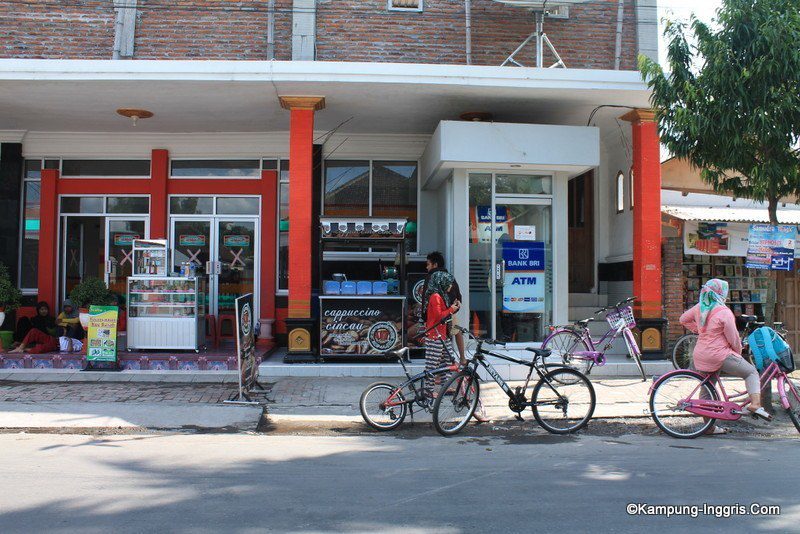 Berbagai ATM tersedia di wilayah Kampung Pare Inggris. Bila Anda menginginkan ATM BRI, Anda bisa menemukannya di wilayah jalan Anggrek atau jalan Brawijaya.
Adapun jika Anda ingin mencari ATM BCA, Anda bisa menemukannya di wilayah car freeday tepatnya di Jalan Soedirman.
Program-program di Kampung Inggris Pare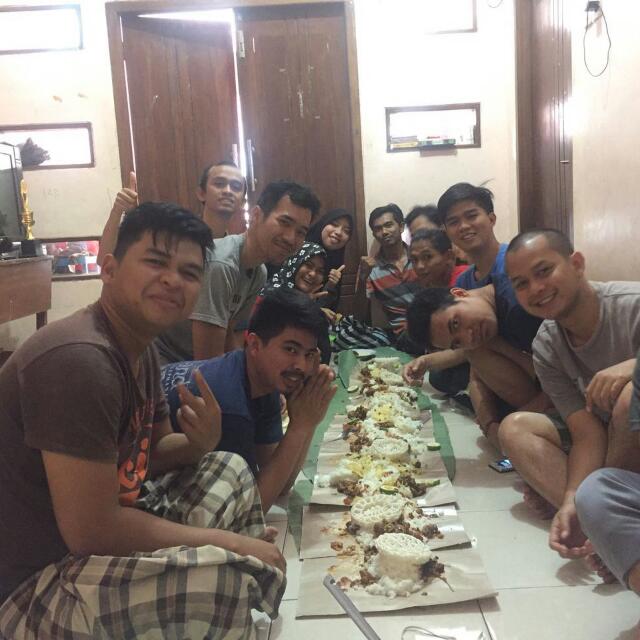 Banyak program yang bisa Anda ambil di Kampung Inggris Pare. Tentunya program yang Anda ambil merupakan skill yang Anda butuhkan.
Misalnya Anda kurang dalam berbicara, Anda bisa mengambil program speaking. Begitupula dengan program-program lainnya seperti reading, writing, grammar dan lain sebagainya.
Saya sendiri mengambil program IELTS. Hampir teman-teman saya di sini mempunyai tujuan untuk kuliah keluar negeri.
Kehidupan di sini pun cukup ketat. Kami semua berada di satu camp yang isinya kurang lebih ada 12-20 orang. Semuanya diharuskan untuk speaking English atau istilahnya English Area 24 jam.
Bila Anda melanggar, seperti halnya berbicara bahasa Indonesia, Anda akan diberi satu point. Bila sudah mencapai angka 4 point, Anda pun bisa dikeluarkan.
Yups, peraturan tersebut bukan bermaksud untuk membuat tertekan, hanya untuk membiasakan speak English. Sebab belajar bahasa tanpa praktek sama saja masuk telinga kiri keluar telinga kanan.
11 Lembaga Kursusan Favorit di Kampung Inggris Pare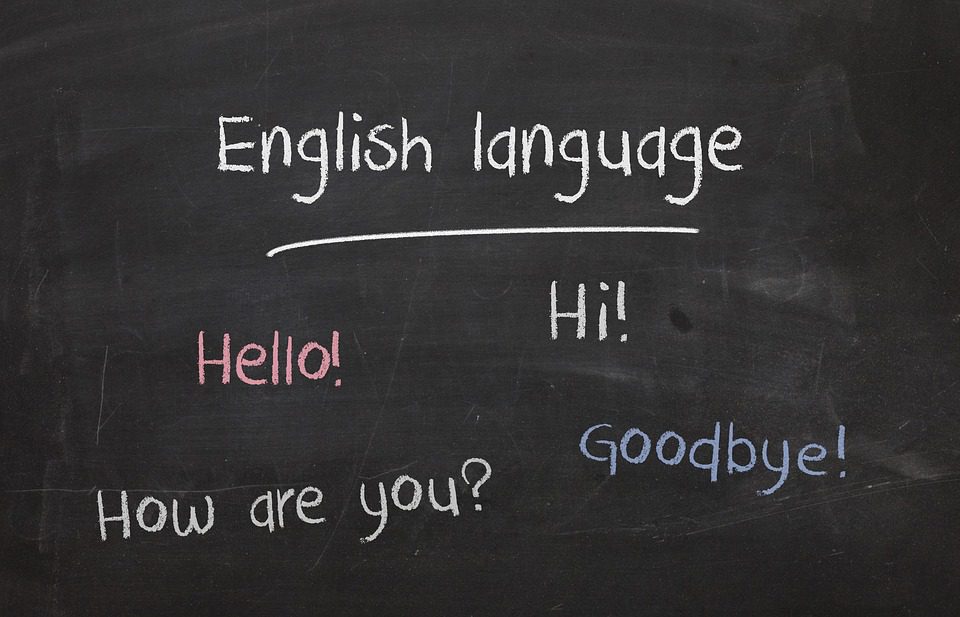 Adapun di Kampung Inggris Pare sendiri ada berbagai lembaga yang menyediakan kursus. Perlu diketahui bahwa yang dimaksud lembaga di sini adalah lembaga non formal yang memiliki tujuan untuk meningkatkan skill bahasa Inggris.
Ya, barangkali nantinya Anda akan merasakan hal yang berbeda ketika belajar di Kampung Inggris Pare, sebab di sana Anda akan banyak menemukan wawasan-wawasan baru.
Di antara lembaga-lembaga di Kampung Inggris Pare, ada beberapa lembaga yang cukup dikenal selain umurnya sudah tua (berdiri lebih dulu) juga kualitas lulusannya yang tak diragukan lagi. Berikut 11 lembaga kursus di Kampung Inggris Pare yang banyak dicari;
1. Lembaga di Kampung Inggris Pare Basic English Course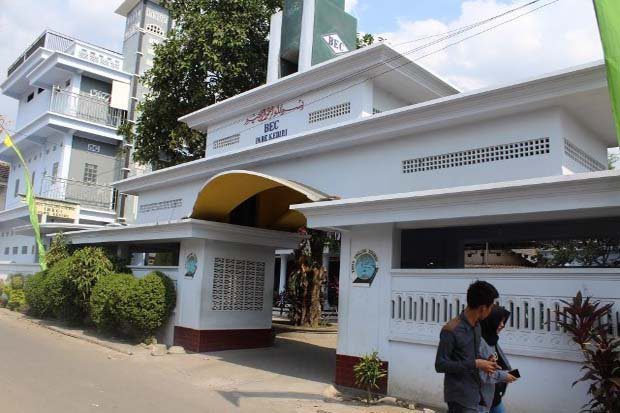 Barangkali inilah lembaga yang paling tua di Kampung Inggris Pare. Lembaga Basic English Course (BEC) berdiri pada tahun 1977. Meskipun lembaga ini hanya menyediakan kelas dasar dalam berbahasa Inggris, jangan salah bahwa untuk belajar di lembaga BEC harus antri terlebih dahulu.
Adapun tiga tahap pembelajaran di BEC meliputi Training Class (BTC), Candidate of Training Class (CTC) dan Training Class (TC). Lama belajarnya sendiri berlangsung selama 6 bulan. BEC sendiri cukup unik, bila yang lainnya membuka kelas setiap 1 bulan, namun BEC hanya membuka kelas  sebanyak 4 kali dalam satu tahun; Desember, Maret, Juni dan September.
2. Global English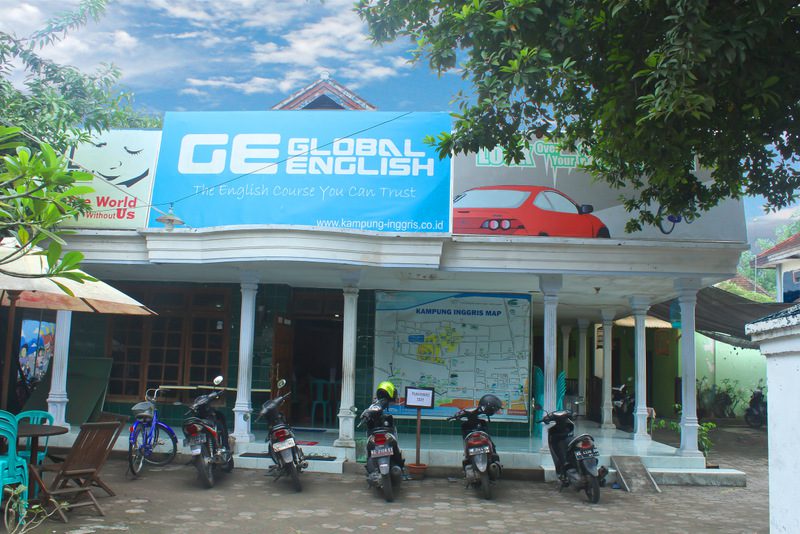 Lembaga kedua yang cukup besar adalah Global English atau biasa disebut Global E. Lembaga ini memiliki banyak program antara lain speaking, reading, grammar, writing, toefl dan IELTS.
Global English sendiri memiliki cirri khas tersendiri pula, lembaga ini berani menerapkan placement test bagi pendaftar yang ingin belajar bahasa Inggris di Global English.
3. Daffodils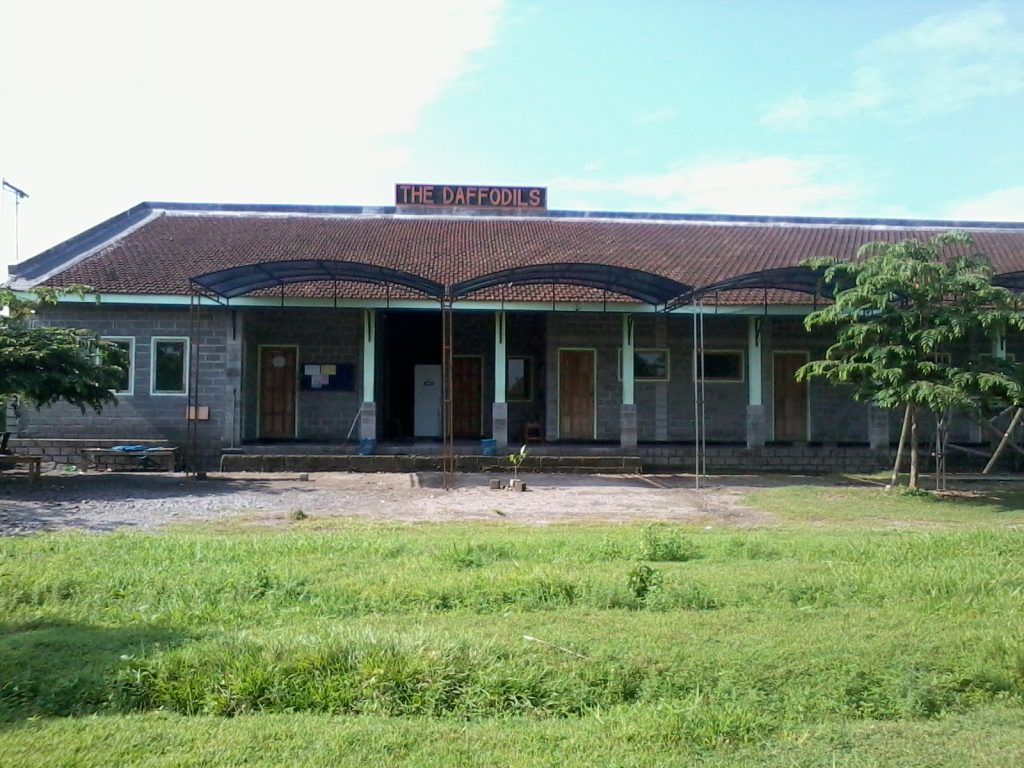 Di Kampung Inggris Pare, barangkali Anda juga akan mendengar bahwa ada beberapa lembaga yang di dalamnya memang terkenal di salah satu programnya. Misalnya saja di lembaga Daffodils, lembaga ini cukup dikenal publik bagus untuk belajar speaking-nya.
Ya, di lembaga ini memang dikhususkan untuk speaking, jadi jika Anda mau mengambil kelas atau program lain tentu belum ada karena di lembaga ini memang khusus untuk speaking.
Lembaga spesialis speaking ini pun makin lama menjadi lembaga favorit bagi para pemburu ilmu bahasa, tak heran dari berbagai penjuru di Indonesia belajar di lembaga ini.
4. Elfast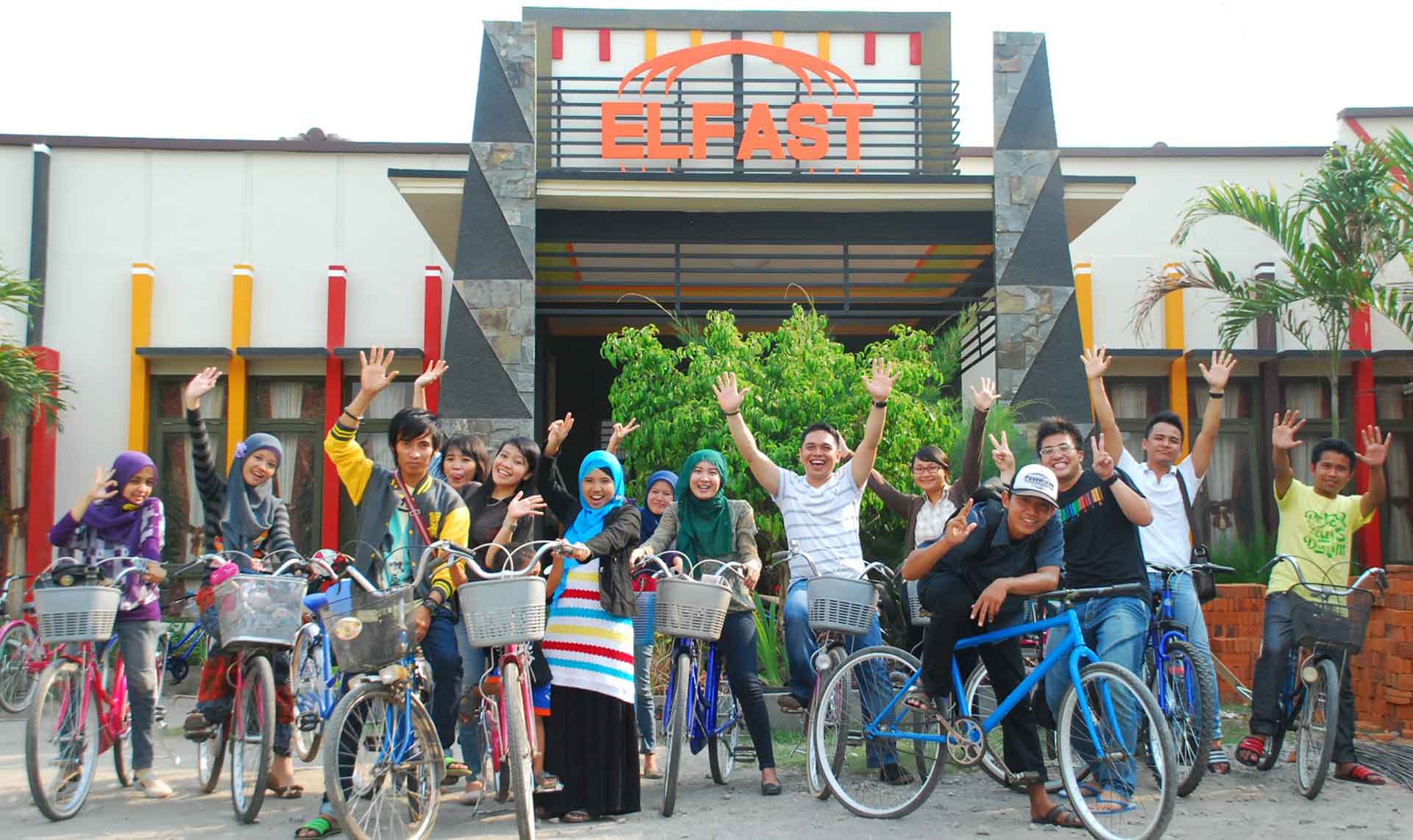 Lembaga lain yang tak kalah kualitasnya adalah lembaga ELFAST. Lembaga ini didirikan oleh Mr. Andre pada tahun 2002. Di lembaga ini, orang-orang menyebutnya sebagai lembaga spesialis grammar atau terkait susunan tata bahasa dalam bahasa Inggris. Di lembaga ini, Anda pun bisa mengambil program-program lain seperti halnya speaking ataupun toefl.
5. Mr. Bob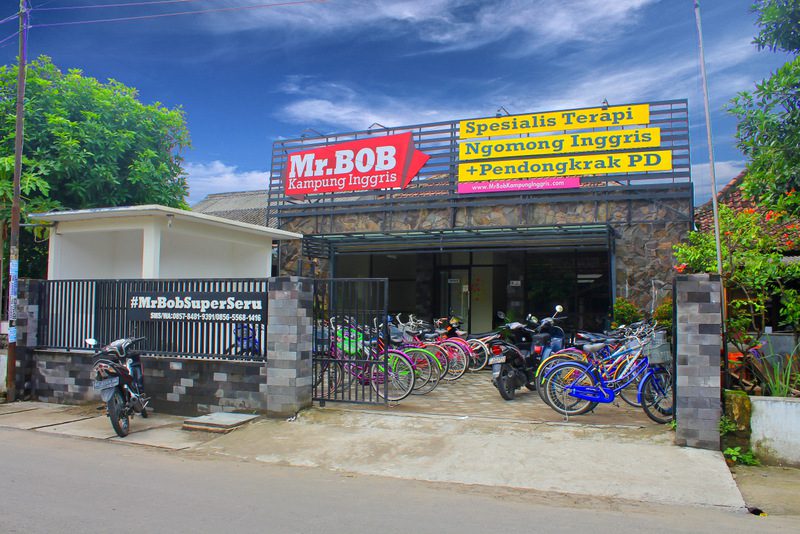 Selanjutnya, ada lagi lembaga yang asyik dan seru. Lembaga ini akan membuat Anda PD ketika ngomong pakek bahasa Inggris. Lembaga ini adalah Mr. Bob.
Di dalam pembelajarannya, Anda tidak akan dibuat bosan sebab di dalamnya bukan hanya materi semata, Anda akan diajak belajar bahasa Inggris dengan game maupun sambil jalan-jalan.
Lembaga ini termasuk lembaga yang besar di Kampung Inggris, tercatat bahwa lembaga ini menjadi lembaga yang diminati di tahun 2012.
6. TEST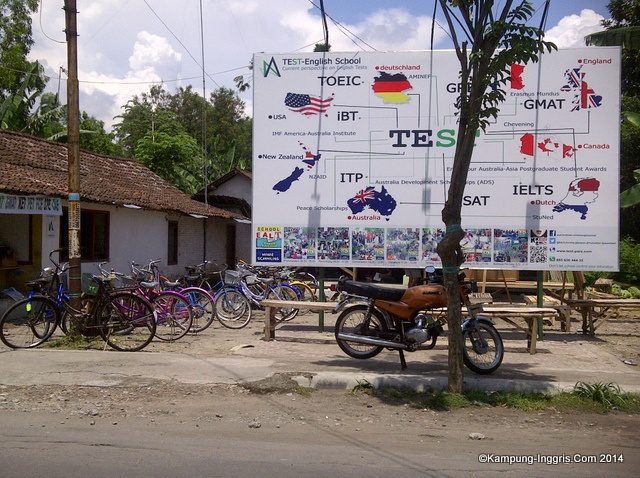 Ada ayang unik di lembaga ini, yakni mengambil segmen untuk Pelajar Kelas Menengah Keatas. Lembaga TEST merupakan lembaga yang mempunyai program andalam English for Academic Purpose (Toefl dan IELTS). So, jika Anda ingin belajar Toefl atau IELTS, Anda pun bisa belajar di lembaga ini.
7. Mahesa Institute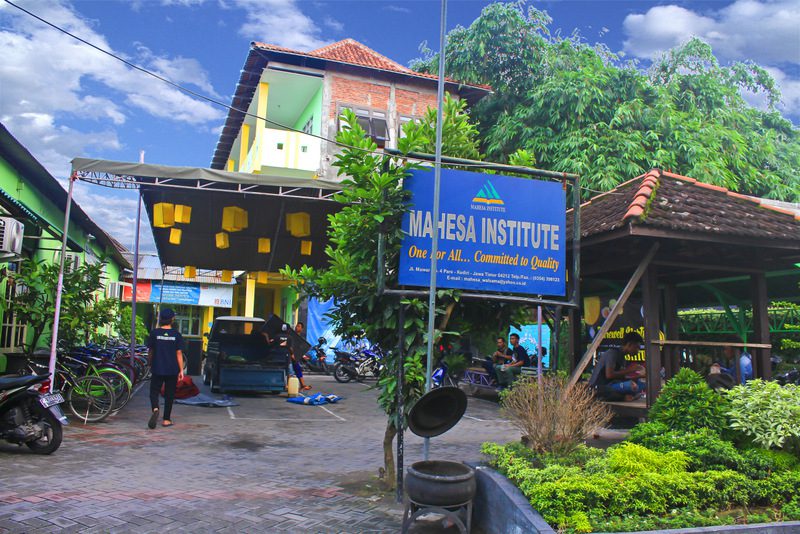 Lembaga Mahesa Institute merupakan salah satu lembaga di Kampung Inggris Pare yang tak kalah hebatnya. Lembaga ini bernaung di bawah yayasan Walsama yang sudah terakreditasi oleh BAN PNF.
8. Kresna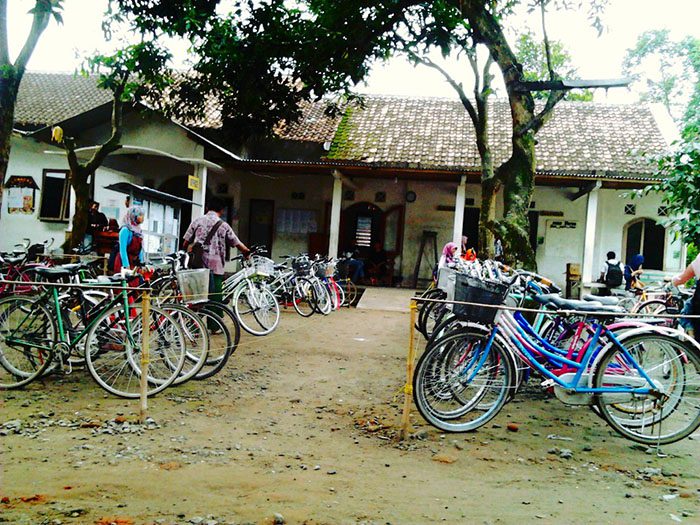 Mungkin Anda akan banyak menemui perbedaan-perbedaan biaya ketika belajar bahasa Inggris. Nah, Kresna ini dikenal sebagai lembaga yang memiliki low cost bagi para calon pendaftarnya.
Adapun program unggulan di lembaga ini adalah Grammar; yakni terkait susunan dalam Bahasa Inggris. Kendati demikian, kursusan ini juga mempunyai program lain seperti Spon English.
9. Marvelous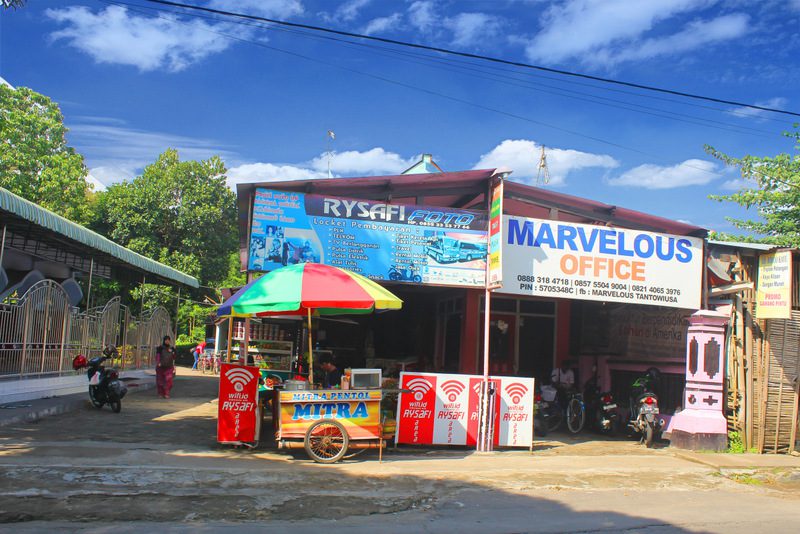 Lembaga ini juga merupakan lembaga yang cukup diminati. Orang-orang menyebutnya sebagai lembaga yang memiliki image American Accent.
Adapun pendiri lembaga ini adalah Mr. Tantowi pada tahun 2007. Mr. Tantowi sendiri memiliki misi mengubah gaya lama dalam belajar bahasa Inggris.
10. Peace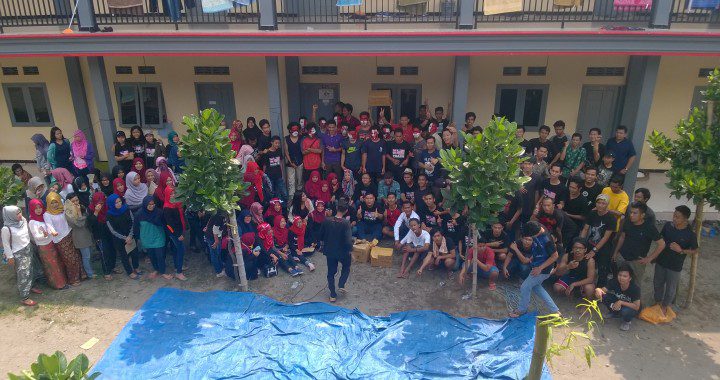 Lembaga yang kesepuluh adalah Peace. Lembaga ini memang bisa dibilang masih baru, namun sanggup menyita perhatian publik.
Lembaga ini memiliki moto, "Moving to the Bright Future". Adapun lembaga ini mempunyai program khusus seperti speaking; kendati demikian lembaga ini juga membuka program-program lainnya.
11. Webster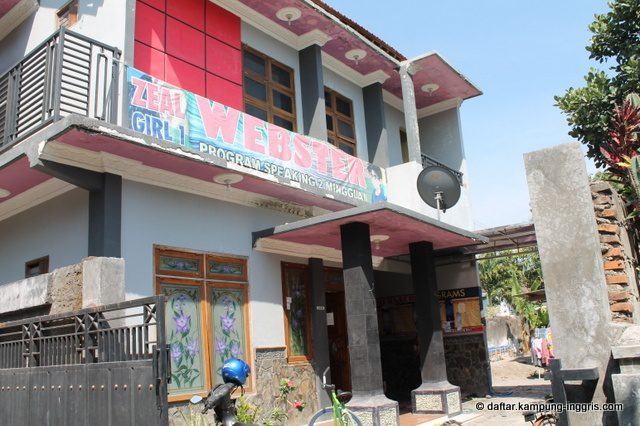 Didirikan oleh Mr. Farhan, lembaga ini juga tak kalah kualitasnya. Dengan program unggulan "Rehabilitasi 1, 2 dan 3" lembaga ini juga meningkat menjadi lembaga yang diminati.
Di lembaga Webster, Anda pun bisa mengambil program-program lainnya seperti speaking, Toefl ataupun IELTS. Keunggulan mengambil program di kursusan ini, terlebih bila Anda mengambil program Master selama 6 bulan, Anda belajar bahasa Inggris dengan step-step yang teratur.
Bukan hanya itu saja, di Webster Anda juga akan menemukan berbagai kemudahan dalam belajar Bahasa Inggris lantaran di lembaga ini pembagian waktu belajarnya cukup baik plus Anda harus menerapkan speak English 24 jam.
Itulah 11 lembaga kursus di Kampung Inggris Pare, adapun lembaga-lembaga di atas disebutkan untuk mempermudah para calon pembelajar menemukan lembaga-lembaga yang diinginkannya.
Selain lembaga di atas, Anda pun bisa menemukan lembaga-lembaga lainnya yang tak kalah kualitasnya sesuai kebutuhan Anda. Selebihnya, bisa tidaknya akan tergantung dari kerja keras dan kemauan Anda.
---
Hakikatnya, belajar Bahasa Inggris merupakan sebuah kebutuhan, bukan sebuah signal minim nasionalisme. Maka dari itu, penting kiranya mempunyai skill berbagai bahasa, terlebih bahasa untuk berjumpa dengan Rasulullah Saw di sana.
Kapan belajar Bahasa Arab? Hehe…