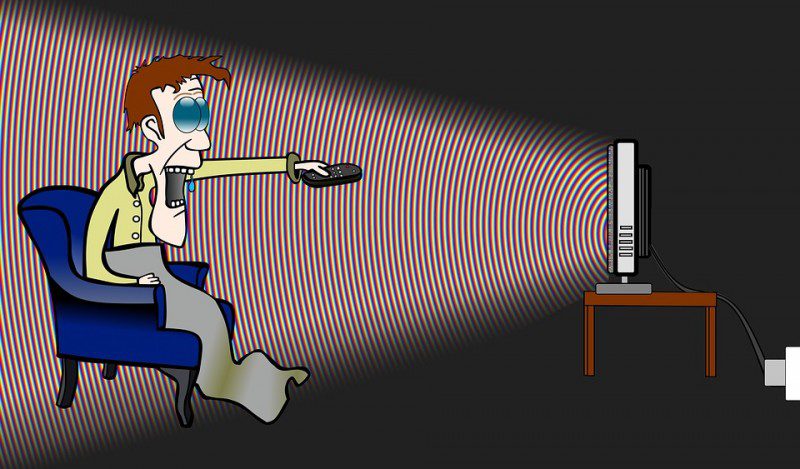 Siapa sih yang suka mendapat kritikan? Hampir semua orang tidak mau mendapatkan kritik, apalagi jika kritik itu dilontarkan dengan amat pedas. Lalu bagaimana contoh kritik yang  membangun tanpa harus menjatuhkan?
Pada artikel ini akan mengulas 4 macam model contoh kritik. Kritik tersebut dikemas dalam sebuah opini, esai dan puisi. Sebenarnya mengungkapkan kritik tidak harus ditulis dalam bentuk opini atau puisi. Melontarkan kritikan langsung juga bisa, asal masih dalam koridor bahasa yang sopan atau tidak pedas.
Misalnya mengkritik, "Pemerintah tidak serius menindak lanjuti pembangunan di daerah Purwodadi. Padahal jalan sepanjang Purwodadi ini sudah sangat teramat parah. Bagaimana bisa pemerintah tetap diam?"
Atau jika memang kritikan tersebut ingin dikemas dalam sebuah tulisan, maka akan lebih baik lagi. Berikut adalah 3 macam model kritik.
1. Contoh Kritik dalam Model Artikel
Organisasi (Tirani) Mahasiswa
Betapa menggeloranya emosi seorang mahasiswa saat idealismenya terusik oleh sebab otoritas yang sewenang-wenang dan kepemimpinan yang tiran. Benci sekali mereka kepada apa yang disebut dengan kediktatoran.
Beban moral yang begitu berat mengusik seorang yang bermental Agent of Change saat otoritas tirani tersebut melenggang bebas menindas rakyat. Mahasiswa, sebagai kaum terpelajar,  tentu dengan sangat jelas menolak hal-hal sedemikian itu.
Bukti nyata terjadi di hadapan mata saat 1908 silam Dr. Soetomo membentuk organisasi Boedi Oetomo sebagai bentuk perlawanan kaum terpelajar Jawa melalui STOVIA kepada penjajah. Kemudian semakin jelas lagi saat kegentingan tahun 1965 diwarnai perlawanan Mahasiswa melalui Kesatuan Aksi Mahasiswa Indonesia (KAMI) dalam upaya menjatuhkan tirani Ir. Soekarno.
Lalu tahun 1998 saat aksi Mahasiswa seluruh Indonesia bersama-sama menjatuhkan tirani Soeharto. Kesemuanya itu kini kekal terpatri menghiasi rangkaian sejarah kaum terpelajar bangsa Indonesia.
18 tahun berlalu sejak pekik reformasi berkumandang di bumi Indonesia. Mahasiswa semakin manja dan lupa akan beban dan tanggung jawab di pundaknya. Mereka dibuat lupa terhadap apa yang dilakukan oleh pendahulu-pendahulu mereka tentang apa arti sebenarnya mahasiswa itu. Terbuai tak sadarkan diri oleh nilai dan tuntutan pasar di bursa kehormatan. Memalukan.
Rentang waktu ratusan tahun dalam rekaman pita sejarah bangsa ini tentang perlawanan kaum mahasiswa terhadap politik praktis busuk para penjajah, baik penjajah dari bangsa lain ataupun penjajah dari bangsa sendiri, kini dengan serta merta terhapus total.
Mahasiswa yang katanya memiliki mental Agent of Control justru malah tak ter-kontrol. Kini mereka getol mengembangkan eksistensi dan membesarkan nama pribadi dan golongan sendiri. Saling senggol, saling bungkam, saling bunuh yang seharusnya hanya terjadi di lingkungan kaum elitis, kini malah merasuk dalam idealisme para terpelajar, mahasiswa.
Mereka membangun kekuasaan dan menancapkan pondasi kesewenang-wenangan di dalam organisasi mahasiswa (Ormawa). Mereka kendalikan semua suara-suara kiri-kanan yang tak sejalan dengan mereka.
Mereka hapus semua siapa saja yang melawan mereka dari muka massa. Mereka bangun tirani sekuat-kuatnya demi kepentingan background golongan mereka. Busuknya mereka dengan semena-mena melakukan hal-hal menjijikan itu.
 "Pendahulu kami membenci sangat kaum tiran itu, namun kini kami malah membangun dan merawatnya. Kami bangga dengan itu. Kami bangun tirani dan menyelimutinya dengan cita-cita romantis organisasi mahasiswa (Ormawa).
Kami kuasai segala sektor dan pos-pos di segala penjuru kampus untuk menancapkan hegemoni golongan kami. Kami bangun tirani oleh sebab niat baik kami, oleh sebab keinginan untuk mem-fasilitasi kaderisasi kaum-kaum kami yang kritis yang tak kenal hormat dan tak kenal etika. Kami paling benar.
Kami bunuh semua cita-cita siapapun mereka di luar kelompok kami yang tak mau bersama kami. Kami hancurkan wajah dan kami bungkam pergerakan mereka. Kami paling benar."
Saat segala realita menakutkan itu terjadi, rakyat dan kaum tertindas, yang seharusnya menjadi prioritas perhatian mahasiswa pun menjerit ketakutan. "Kemana lagi kami harus bersandar dan mengadu tentang penindasan, sedang mahasiswa kami sendiri bermental kaum penindas ?"
2. Contoh Kritik Model Essay
Kuucap dengan lantang salam sambutan teruntuk kalian wahai Mahasiswa. Selamat datang sebagai agen perubahan. Ketauhilah tugasmu tak hanya membuat  makalah  dan memperoleh IP semata.
Dahulu, Prof. Soehadi Reksowardijo merumuskan Tri Dharma Perguruan Tinggi. Dharma yang mengandung nilai­nilai yang begitu luhur. Dharma yang berisi bagaimana hakikat sebenarnya sosok mahasiswa yang ideal, dan mahasiswa ideal bukanlah yang hanya datang duduk pulang.
Kampus ini amanah rakyat, jangan kau gunakan hanya untuk nebeng wifi dan bergaya. Mau jadi agen perubahan bagaimana? Jika kau lebih asyik dengan gadget ketimbang membaca sejarah?
Kampus ini sudah penuh dan jika kalian datang hanya untuk pamer ponsel baru.  Ngerumpi drama Korea hingga ribuan episode, selfie, cari follower dan update status di semua akun sosial mediamu? Untuk apa?
Kuliah tak hanya untuk cari ijasah dan dapat kerja, kau berharap hidup normal dengan kuliah, wisuda, kerja dan menjadi kaya? Padahal kondisi bangsamu sedang kacau? Kau ini mahasiswa macam apa?
Dibanding negara tetangga, kita kalah jauh, swasembada Vietnam unggul di atas kita, Malaysia  lebih stabil keadaan ekonominya dan untuk pendidikan Singapura masih mengguli Indonesia.
Tapi, jika kau pusing melihat keadaan bangsa yang semrawut, saling cerca antar walikota. Penguasa tak mau tahu penderitaan rakyat jelata, masih banyak masyarakat pedalaman yang sengsara karna listrikpun tak ada.
Jika  kau jengah dengan tingkah pemerintah tamak korupsi di mana-mana. Maka bergeraklah, bersamai rakyat untuk tuntut keadilan sosial bagi seluruh rakyat Indonesia. Kau pasti sudah tahu, pelopor kemerdekaan adalah dua pemuda hebat bukan?
Mereka adalah Mahasiswa, Soekarno Hatta, sang orator dan sang administrator. Tak hanya mereka, Tan malaka yang nekat, Sjahrir yang kaya pengetahuan, Amir Sjarifuddin yang berani, Moh Natsir yang  saleh.
Mereka kesemua adalah  mahasiswa. Mahasiswa yang belum terkontaminasi virus K-Pop juga Pokemon Go, mereka mahaiswa yang  masih merawat pemikiran dengan pergerakan, pendidikan dan  pergaulan. Pergerakan mengajarkan arti pengorbanan, pendidikan menanam budaya pengetahuan dan pergaulan menciptakan solidaritas.
Aku masih percaya, masih ada segeintir mahasiswa yang masih membersamai mewujudkan kesejahteraan, masih berpikir kritis dan solutif melihat problematika sekitar. Mahasiswa yang peduli dan mau bangkit untuk rakyat, untuk Indonesia, dan semoga itu kalian.
3.Contoh Kritik Model Puisi
Puisi Buat Anton
Dahulu, Anton tak tahu huruf-huruf dan angka-angka
Ia belajar sampai pintar
Setelah pintar Masih saja disuruh belajar
Sampai mendapat gelar
Setelah mendapat gelar Anton kembali bertemu dengan huruf-huruf dan angka-angka
Mengejanya dihalaman koran lowongan kerja
Setelah itu apa?
Huruf-huruf dan angka-angka yang ia pelajari hanya menambah daftar pengangguran saja
Ah biarlah
Aku mau menulis puisi saja
Siapa tahu puisiku dibaca para sarjana muda
(Agustus 2016)
Ya, seperti itulah 3 contoh kritik yang dikemal dengan berbagai model tulisan. Ingat, boleh mengkritik asal membangun, bukan menjatuhkan.