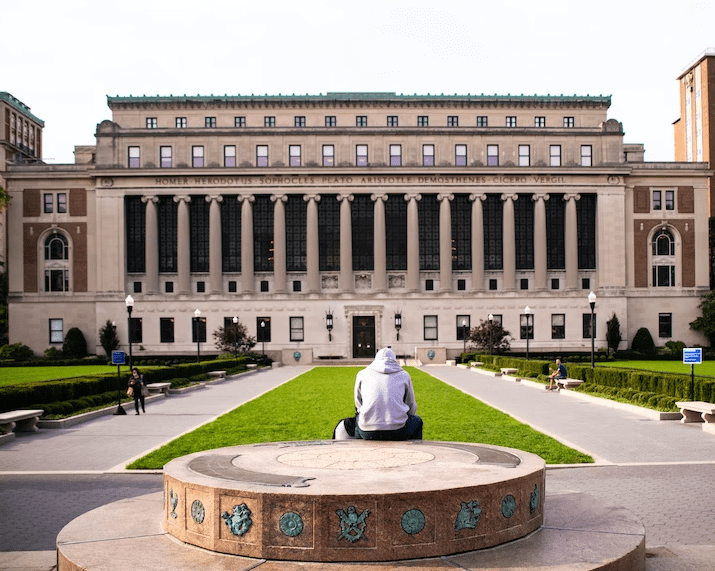 New York, the bustling city that never sleeps, is not just known for its iconic landmarks and vibrant culture but also for its prestigious educational institutions. Home to some of the best universities in the world, New York offers students a diverse range of academic and extracurricular opportunities. In this article, we will explore the top 10 universities in New York, highlighting their strengths and contributions to the field of education.
10 Best Universities in New York
1. Columbia University
A Legacy of Excellence
Established in 1754, Columbia University is one of the oldest and most highly regarded Ivy League institutions in the United States. With a strong emphasis on research and academic rigor, Columbia offers a wide range of disciplines for undergraduate and graduate students. Its location in the heart of Manhattan provides students with access to internships and collaborations with renowned professionals in various fields.
Notable Programs:
Business
Engineering
Social Sciences
2. New York University (NYU)
Urban Campus, Global Reach
Known for its vibrant and diverse student body, NYU offers students a unique academic experience in the heart of New York City. With its global campuses and extensive study-abroad programs, NYU provides students with countless opportunities to engage with different cultures and perspectives. The university is renowned for its arts and humanities programs, fostering creativity and innovation among its students.
Notable Programs:
Film and Television
Performing Arts
Journalism
3. Cornell University
Excellence in Science and Technology
Nestled in the picturesque town of Ithaca, Cornell University is a private Ivy League institution that excels in the field of science and technology. With its cutting-edge research facilities and distinguished faculty, Cornell provides students with a comprehensive learning experience. The university is renowned for its agricultural and engineering programs, contributing to advancements in these fields.
Notable Programs:
Agriculture and Life Sciences
Engineering
Computer Science
4. University of Rochester
Bridging the Gap between Arts and Sciences
The University of Rochester prides itself on its interdisciplinary approach to education, encouraging students to explore the intersection of arts and sciences. Known for its strong emphasis on music, medicine, and engineering, the university offers a diverse range of programs for students to pursue their academic passions. The university's commitment to research and innovation has earned it a reputation for excellence in various fields.
Notable Programs:
5. Syracuse University
A Hub for Communication and Design
Syracuse University is renowned for its programs in communication and design, attracting students from around the world who wish to master their craft in these fields. The university offers state-of-the-art facilities and encourages students to engage in practical learning experiences. Located in central New York, Syracuse University provides students with a close-knit community and a vibrant campus life.
Notable Programs:
Communications
Design
Education
6. Fordham University
Where Tradition Meets Modernity
Fordham University, situated in the heart of the Bronx, combines a rich historical legacy with a forward-thinking approach to education. With a focus on liberal arts and professional studies, Fordham offers a well-rounded education that prepares students for success in their chosen careers. The university's commitment to social justice and public service sets it apart from other institutions.
Notable Programs:
7. Stony Brook University
Advancing Science and Medicine
Stony Brook University, part of the State University of New York (SUNY) system, is a leading institution in the field of science and medicine. With its renowned medical school and research centers, Stony Brook attracts top-tier faculty and students seeking to make groundbreaking discoveries. The university's commitment to community engagement and public health contributes to its exemplary reputation.
Notable Programs:
Medicine
Biological Sciences
Engineering
8. Yeshiva University
Integrating Faith and Scholarship
Yeshiva University is a unique institution that combines Jewish values with a comprehensive secular education. With its strong emphasis on Jewish studies and the humanities, Yeshiva University provides students with a holistic learning experience. The university's commitment to fostering intellectual growth within a religious context makes it an attractive choice for students seeking both academic and spiritual development.
Notable Programs:
Jewish Studies
Psychology
Business Administration
9. Binghamton University
Academic Excellence in a Beautiful Setting
Nestled in the scenic town of Vestal, Binghamton University offers students a picturesque backdrop for their academic pursuits. Renowned for its strong programs in the liberal arts and sciences, Binghamton provides students with a well-rounded education. The university's commitment to community engagement and sustainability enhances the learning experience for its students.
Notable Programs:
10. The City College of New York (CCNY)
Accessible Education with a Global Perspective
The City College of New York, a public institution part of the City University of New York (CUNY) system, is known for its commitment to providing quality education to a diverse student body. With its affordable tuition and extensive scholarship programs, CCNY ensures that students from all backgrounds have access to higher education. The college's global initiatives and study-abroad programs broaden students' horizons and promote cultural understanding.
Notable Programs:
Architecture
Engineering
Sociology
New York boasts a rich array of educational institutions, each with its own distinct strengths and contributions. Whether you seek a comprehensive liberal arts education, cutting-edge research opportunities, or a specialized program in a specific field, the best universities in New York offer an extraordinary range of choices. Embark on your educational journey in the Empire State and unlock your full potential at one of these prestigious institutions.