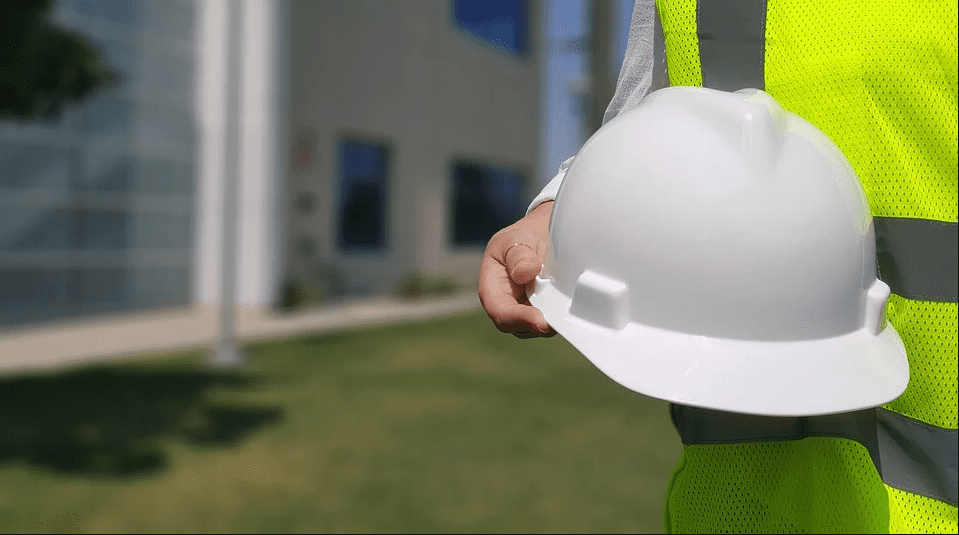 Mendengar jasa kontraktor, pikiran pasti langsung tertuju pada bangunan-bangunan gedung bertingkat, jalan tol, jembatan, fly over, pabrik, gudang perusahaan besar, pusat perbelanjaan dan bangunan besar lainnya. Memang benar itu semua hasil dari pekerjaan bidang kontraktor. Tidak hanya bangunan-bangunan besar, rumah dan bangunan toko kecil pun tidak luput dari peran kontraktor bangunan.
Seperti kita ketahui bahwa pembangunan di Indonesia kian pesat. Baik yang dilakukan oleh pemerintah dalam pengadaan fasilitas umum dan pembangunan infrastruktur. Maupun perusahaan swasta dalam upaya ekspansi bisnisnya. Semakin banyaknya hotel, pusat perbelanjaan, toserba, pabrik dan gudang tidak lepas dari peran perusahaan jasa kontraktor. Membuat konstruksi bangunan harus dipercayakan kepada ahlinya.
Prospek perusahaan dibidang kontraktor juga masih sangat terbuka lebar. Kian hari kian bermunculan perusahaan kontraktor. Seiring kemajuan dan perkembangan di bidang konstruksi. Perusahaan kontraktor akan terus dibutuhkan karena pembangunan terus dilakukan dan semakin bertumbuh. Perusahaan ini tidak hanya dibutuhkan dalam rancang dan bangun saja tetapi juga pada tahap maintenance. Berikut ini adalah 20 perusahaan kontraktor bangunan yang ada di Indonesia.
Jasa Kontraktor di Indonesia
PT Cipta Graha Mandiri
Siapa yang tidak mengenal salah satu PT terbaik di Jogja ini. Ialah PT Cipta Graha Mandiri yang memiliki kantor di Jogja. Sepakterjangnya di dalam dunia properti sudah tidak diragukan lagi. Ratusan portofolio jasa kontraktor Jogja mengaku tidak pernah kecewa dengan pelayanan dan hasil dari PT Cipta Graha Mandiri.
Wahanacipta Muliagraha
Perusahaaan kontraktor dan konstruksi berskala nasional yang sudah sangat berpengalaman dibidangnya. Mulai didirikan pada tahun 1992, berkantor di Jakarta. Perusahaan ini telah mengembangkan lini bisnisnya pada bahan konstruksi baja. Memberikan jasa konstruksi bangunan rumah, toko, toserba atau pabrik baru. Pelayanan yang diberikan meliputi jasa pembangunan, pemeliharaan dan pengembangan berbagai macam bangunan.
Perusahaan ini memberikan pelayanan dengan kualitas tinggi mengutamakan ketepatan waktu dengan mengedapankan profesionalisme kerja. Beberapa perusahaan ternama mempercayakan pengadaan gudang dan pabrik pada pada PT. Wahanacipta Muliagraha. Diantaranya adalah Toserba Yogya, Sinarmas Land, Wings group dan Calbee. Ini menunjukkan bahwa perusahaan kontraktor ini memang terpercaya dan berkualitas.
PP persero
PP persero atau PT. Pembangunan Perumahan persero adalah perusahaan penyedia jasa konstruksi milik Negara. Didirikan pada tahun 1953 dengan nama NV Pembangunan Perumahan. Perusahaan milik Negara ini bergerak dalam bidang perencanaan dan konstruksi bangunan atau real estate. Gedung-gedung pemerintahan dan dinas daerah banyak yang berhasil dikerjakan oleh perusahaan milik Negara ini. Termasuk juga bangunan kompleks perumahan.
Total Bangun persada
Perusahaan ini mulai beroperasi pada tahun 1970 berdiri dengan nama PT. Tjahja Rimba Kentjana, berkantor pusat di Jakarta. Banyak karya pembangunan yang dihasilkannya berupa perumahan dan komersial, didukung modal yang sehat dan tim manajemen yang berkompeten. Perusahaan ini sangat mengutamakan kualitas, dalam setiap aktifitasnya selalu menerapkan standar internasional dan ISO.
Sebagai penyedia jasa professional PT.Total bangun persada ini memiliki klien bertaraf internasioal. Fokus memberikan layanana sebagai kontraktor utama (main contractor) juga melayani jasa rancang bangun (design and build). Visi dari perusahaan kontraktor ini adalah supaya dikenal sebagai perusahaan jasa konstruksi dengan integritas tinggi, terkemuka, adil, berkualitas, bangga dan prima.
Wijaya Karya
Perusahaan jasa kontraktor ini sudah sangat terkenal. Sering sekali setiap ada pembangunan proyek besar terdapat label perusahaan ini. PT. Wijaya Karya (WIKA) persero, berdiri pada tahun 1961, tepatnya pada bulan maret dengan nama Perusahaan Negara Widjaja Karja. Pada tahun 1971 perusahaan Negara Widjaja karja dibubarkan dan dialihkan bentuknya menjadi perusahaan persero.
Perusahaan BUMN ini beroperasi di seluruh wilayah Indonesia juga di luar negeri. Bidang usaha yang dikerjakan oleh PT. Wijaya Karya ini sangat banyak. Meliputi industri konstruksi, pabrikasi, industri konversi, jasa rental, keagenan, investasi, agro industri, energi terbarukan dan energi konversi, perdagangan, pengelolaan kawasan, peningkatan kemampuan bidang jasa konstruksi, teknologi informasi, engineering dan perencanaa.
Adhi Karya
Adhi karya (persero) mulai beroperasi secara komersial pada tahun 1960. Berkantor pusat di pasar minggu Jakarta. Perusahaan ini menjadi perusahaan Negara melalui PP No.65 tahun 1961. Pada tahun yang sama perusahaan Associate NV, yang merupakan perusahaan bekas milik belanda yang sudah dinasionalisasi melebur kedalam perusahaan Negara Adhi Karya.
Ruang lingkup perusahaan ini meliputi semua bidang kontruksi, konsultasi manajemen dan rekayasa industri, agro industri, real estate, pabrikasi, pengadaan barang, teknologi informasi dan perdagangan. Kegiatan utamanya meliputi bidang perkeretaapian, pariwisata, infrastruktur, real estate dan properti. Perusahaan ini mengerjakan proyek-proyek besar dan ternama di tanah air.
Waskita Karya
Waskita Karya (persero) tbk, perusahaan ini dulunya adalah milik warga Belanda dengan nama Volker Aanemings Maatschappij NV. Kemudian dinasionalisasi oleh pemerinta Indonesia. Berdiri pada tanggal 1 Januari 1961 berkantor pusat di Cawang-Jakarta. Ruang lingkup perusahaan ini adalah ikut serta dalam melaksanakan dan menunjang kebijakan program pemerintah dalam bidang ekonomi dan pembangunan nasional secara keseluruhan.
Ruang lingkup usaha perusahaan ini meliputi industri konstruksi, industri pabrikasi, jasa penyewaan, bidang keagenan, agro industri, investasi, perdagangan umum, pengelolaan kawasan, jasa peningkatan kemampuan jasa konstruksi, pengembangan, teknologi informasi dan kepariwisataan. Sebagai kontraktor umum yang terlibat dalam pembangunan jalan raya, jembatan, pelabuhan, bandara, pabrik besar dan fasilitas industri lainnya.
Prestasi yang menonjol dari perusahaan ini adalah pembangunan jembatan beton bertulang panjang dengan sistem kantilever. Jembatan yang berhasil diselesaikannya adalah jembatan Raja Mandala, Rantau Berangin dan Barelang IV. Teknologi yang sama diterapkan pada pembangunan jembatan Pasteur Cikapayang-Surapati di Bandung.
Selain jembatan, Waskita Karya juga berhasil menyelesaikan pembangunan bendungan yang hingga saat ini masih beroperasi. Seperti bendungan utama pondok, grogkak, tilong, gapit dan sumi. Atas pencapaian ini PT. Waskita Karya memperoleh pengakuan ISO sebagai perusahaan dengan ssitem manajemen mutu yang unggul pada tahun 1994. Kemudian berhasil memperbarui sistem manajemen mutunya dan memperoleh kembali sertifikat ISO pada tahun 2008.
Agung Sedayu Group
Agung sedayu group berdiri pada tahun 1979. Bermula dari usaha kontraktor rumah, pertokoan sederhana. Dalam waktu 10 tahun perusahaan yang dulunya kecil ini mampu berkembang pesat melalui promosi secara langsung dari orang ke orang. Dibantu dengan kerja sama tim dalam perusahaan, untuk mengembangkan jangkauan dan memperluas partner usaha. Karya nya nampak pada bangunan komersial seperti Harco manga dua di Jakarta, kawasan residensial berskala besar dan beberapa apartemen.
Hasil dari ketekunan dan kerja keras, Agung sedayu group berhasil melewati masa krisis ekonomi tahun 1999 di Indonesia. Orientasi kualitas, efisiensi bisnis dan manajemen resiko yang terpadu membawa perusahaan ini semakin kuat dan mampu memenuhi permintaan pasar akan hunian yang nyaman dan ruang komersial yang memadai.
Summarecon Agung Tbk
Perusahaan ini berdiri pada tahun 1975. Dan sudah berhasil mengembangkan kawasan perumahan di Kelapa Gading, Jakarta pada tahun 1976. Perusahaan ini berhasil membangun kawasan perumahan, hotel, apartemen, sentra komersial di daerah kelapa gading, klub olah raga, taman kota sampai lapangan golf.
Perusahaan ini merupaka kontraktor pembangunan yang paling banyak karyanya di daerah Kelapa Gading, Jakarta Utara. Dan saat ini sudah berhasil memperluas jaringan usahanya di bidang pembangunan dan konstruksi sampai daerah Bekasi, dan Gading Serpong Tangerang. Salah satu bukti bahwa bisnis di bidang konstruksi menjadi bisnis dengan prospek yang sangat menjanjikan dari masa ke masa.
Ciputra Development
Mulai didirikan pada tahun 1981 oleh Dr.(HC) Ir. Ciputra dengan nama PT. Citra Habitat Indonesia, kemudian berubah menjadi Ciputra Development pada tahun 1990. Sampai saat ini perusahaan tersebut telah mengembankan 76 proyek perumahan, apartemen, pusat perbelanjaan, hotel, lapangan golf, rumah sakit, dan gedung perkantoran. Jangkauan aktifitas pembangunannya tersebar di 33 kota besar di seluruh Indonesia.
Dengan pengalaman selama 3 dekade didukung portofolio dan kepemilikan lahan yang sangat besar, menjadikan perusahaan ini salah satu perusahaan terkemuka di Indonesia. Memperolah kepercayaan yang besar dari masyarakat dan apresiasi dari pemerintah mendorong perusahaan ini terus berkembang menjadi perusahaan terbesar yang telah terdiversifikasi.
Dharmalia Intiland, PT
Mulai didirikan pada tahun 1983, dan menjalankan aktifitas komersialnya di tahun 1987. Ruang lingkup kegiatannya meliputi pembangunan dan persewaan gedung perkantoran. Sedangkan bisnis utamanya adalah pengembangan kawasan perumahan, bangunan tinggi berkonsep, gedung perhotelan dan kawasan industri. Proyek yang dikembangkannya meliputi Aeropolis, Talaga Bestari dan Magnolia di Tangerang. Perusahaan ini sudah mendapat banyak sekali penghargaan di tingkat Asia.
Duta Anggada Realty, PT
Didirikan pada tahun 1983, berkantor pusat di kawasan Sudirman, Jakarta. Perusahaan ini memulai sepak terjangnya di bidang kontraktor dengan membangun kawasan hunian di daerah Jakarta Selatan. Segmen pasarnya pada waktu itu adalah para ekspatriat yang memilih berdomisili di Jakarta Selatan. Kesempatan ini dijadikan sebagai langkah inovasi baru dalam pembangunan hunian prestisius di Jakarta.
Sebagai langkah mempertahankan reputasinya sebagai perusahaan terkemuka di Indonesai, perusahaan ini kemudian mengembangkan pembangunan gedung perkantoran dan pusat perbelanjaan. Aktifitas perusahaan juga meliputi investasi property baik untuk disewakan atau untuk dijual.
Graha Sarana Duta, PT
Perusahaan ini didirikan pada tahun 1981 berkantor pusat di Jakarta. Bergerak dibidang pembangunan gedung, pemeliharaan dan perawatan gedung. Kemudian berkembang di bidang jasa konstruksi. Perusahaan ini berada di bawah Telkom Group, yang bergerak di bidang property management, property planning and investment dan property services. Sebagai perusahaan bertaraf nasional yang mengedepankan mutu, inovasi terbaru dan kepuasan pelanggan.
Brantas Adipraya
Seperti namanya, perusahaan ini bermula dari proyek pembangunan sungai Brantas. Kemudian berkembang menjadi perusahaan konstruksi yang handal dengan pengelolaan manajemen yang konsisten. Semakin bertumbuh pesat dan maju, perusahaan ini melebarkan usahanya dan turut serta membangun jalan, jembatan, prasarana perhubungan (pelabuhan, bandara), kelistrikan gedung, jalan tol dan sebagainya.
Dalam kegiatannya perusahaan ini menerapkan prinsip Good Corporate Governance dan etika berbisnis yang sudah ada. Perusahaan ini sudah mengembangkan lini bisnisnya di bidang pembangkit tenaga listrik. Yang menjadi bidang usaha dari anak perusahannya PT.Brantas Energi. Anak perusahaan ini berkembang di bidang listrik hydro power yang mendukung sumber energy listrik terbarukan.
Leighton Contractor Indonesia
PT.Leighton Contractor Indonesia adalah anak dari perusahaan Leighton Contractor International. Merupakan salah satu perusahaan yang bergerak di bidang rekayasa konstruksi dan pertambangan. Aktifitasnya bukan hanya di Indonesia, tetapi sudah menjangkau wilayah Asia, Timur Tengah, Afrika dan Australia. Dengan beberapa anak perusahaan yang tersebar di wilayah tersebut, termasuk di dalamnya Leighton Asia.
Balfourbeaty Sakti Indonesia3
Balfourbeaty Sakti Indonesia, beralamat di Bintaro. Perusahaan ini bergerak di bidang jasa konstruksi. Cakupan area kegiatan bisnisnya masih terbatas di daerah Jakarta dan Jakarta Selatan. Seperti perusahaan konstruksi lainnya, PT. Balfourbeaty Sakti Indonesia mengerjakan pembangunan gedung, perumahan, jalan, penyedia jasa bantuan pengembangan bidang konstruksi dan pemeliharaan gedung.
Boma Bisma Indra
Perusahaan ini berdiri pada tahun 1971. Perusahaan ini adalah hasil dari gabungan 3 perusahaan Negara yaitu Perusahaan Negara Boma, Perusahaan Negara Bisma dan Perusahaan Negara Indra. Kemudian membentuk persero. Visi perusahaan ini adalah menjadi perusahaan yang sehat, mempunyai daya saing yang bagik dan inovatif.
Bergerak dalam bidang manufaktur alat-alat industri, manajemen proyek dan pelayanan baik di kawasan domestik maupun regional. Misinya dengan menumbuhkan industri berdasar kearifan local, mendukung industry hulu dan hilir baik dalam pasar domestik maupun kebutuhan ekspor. Tata nilai yang dimiliki perusahaan ini adalah kepedulian,kompetensi, fokus pelanggan, kompetitif, komitmen dan perbaikan secara terus menerus.
Kwinto Viratus
Perusahaan penyedia jasa konstruksi bangunan ini berkantor di daerah Jatinegara, Jakarta Timur. Bergerak dalam bidang kontraktor gedung umum. Perusahaan ini mencakup bidang usaha arsitektur dan sipil. Untuk pembangunan gedung skala kecil bisa menggunakan jasa PT. Kwinto Viratus. Pelayanannya meliputi perencanaan gedung, desain, pembangunan sampai dengan pemeliharaan.
Permiko Engineering & Construction
Permiko Engineering&Consctruction berkantor pusat di kawasan Sudirman, Jakarta. Bergerak dibidang arsitektur, sipil, mekanik dan pertambangan. Bidang usaha yang bervariasi ini dapat menambah dan memperluas jangkauan usaha perusahaan. Seiring semakin pesatnya pembangunan di semua lini, membuat perusahaan ini dan perusahaan konstruksi pada umumnya saling bersaing menunjukkan inovasi terdepan dan berkualitas agar tetap dibutuhkan di masyarakat. Sehingga tak heran jika sampai saat ini perusahaan ini masih berkembang.
Duta Kontraktor
Perusahaan properti dan konstruksi ini berlokasi di Sentul, Bogor yang didirikan pada tahun 2009. Masih terbilang perusahaan baru, tetapi perusahaan ini sudah memulai bisnisnya dibidang property komersial dan kontraktor manajemen desain. Saat ini menjadi salah satu pengembang mixed-used property dan kontraktor komersial terbesar di Indonesia.
Perusahaan ini juga membuka divisi desain. Untuk memfasilitasi banyaknya pelanggan yang meminta jasa desain bangunan. Bekerja sama dengan arsitek-arsitek handal, perusahaan ini mengedepankan kualitas dan kepuasan pelanggannya. Dengan visi honest, fast and reliable, perusahaan ini berusaha memberikan informasi properti yang lengkap dan terbaru.
Cipta Wijaya Mas Kontraktor
Cipta Wijaya Mas Kontraktor bergerak dibidang renovasi, bangun baru, interior desain, pembuatan furniture, hotel, perumahan, gedung perkantoran, ruko, restoran dan pabrik. Bermula dari perusahaan kecil yang berhasil membangun pabrik furniture, sekarang berkembang menjadi perusahaan besar di bidang konstruksi dengan lini bisnis yang lebih beragam.
Didukung tenaga kerja professional dan terlatih, perusahaan ini mengedepankan kualitas, ketepatan waktu dan harga yang kompetitif. Bahkan saat ini pengembangan usahanya meluas sampai bidang mekanik dan elektrikal, seperti instalasi kelistrikan, sambungan telepon, instalasi kabel, sistem keamanan dan sebagainya.
Masih banyak lagi perusahaan konstruksi dan kontraktor di Indonesia. Dengan berbagai bidang usaha, portofolio dan prestasi nasional maupun internasional. Dua puluh perusahaan kontraktor besar ini diantara yang kita kenal dalam kehidupan sehari-hari. Dan menjadi perusahaan jasa kontraktor terkemuka yang berkualitas taraf internasional.