Pada abad ke-21 ini, dunia sudah berubah sama sekali; teknologi dan informasi berseliweran setiap hari dengan pembaharuan setiap detiknya, bahkan kita bisa mengaksesnya kapan pun kita mau. Berkembangnya teknologi dan informasi yang pesat ini, berkembang pula sistem informasi tentang apapun secara pesat, termasuk informasi tentang belajar ke luar negeri tanpa menggunakan prasyarat tes bahasa Inggris TOEFL atau IELTS.
Keinginan untuk berkesempatan kuliah ke luar negeri dengan biaya sendiri maupun dalam naungan sebuah program beasiswa sangatlah gencar diburu, setiap tahun peminatnya semakin meningkat. Namun, kendala bagi pemburu kuliah ke luar negeri ataupun pemburu beasiswa luar negeri tersebut yang paling besar adalah dengan diwajibkannya mereka mempunyai sertifikat TOEFL dan IELTS dengan skor tertentu yang tentu saja biaya keikutsertaannya mahal, tidak hanya 100, 200 ribu namun bisa sampai jutaan rupiah.
Sebagai contoh, TOEFL ITP dibanderol harga 35$ (sekitar 400-500 ribu rupiah/ tes), TOEFL IBT dibanderol dengan harga 185$ (sekitar 2,5 juta rupiah/ tes), dan IELTS lebih mahal lagi, sekitar 200an Euro (sekitar 3 jutaan rupiah/ tes).
Para pemburu kuliah ke luar negeri atau pemburu beasiswa luar negeri sangatlah faham bahwa mereka harus berkorban tenaga, pikiran dan finansial. Namun, anggapan kuliah ke luar negeri harus jago bahasa Inggris haruslah kita fikir ulang lagi, apakah itu benar?
Mungkin hal ini benar adanya jika negara tujuan kuliah yang dituju berbahasa pengantar bahasa Inggris, namun ada banyak sekali negara yang tidak mewajibkan calon mahasiswanya fasih berbahasa Inggris. Mungkin hal ini bisa menjadi sebuah alternatif baru untuk bisa dipertimbangkan ulang, bukannya kuliah ke luar negeri yang terpenting adalah niat belajarnya, bukan tergantung negara tujuan tertentu bukan?
Negara Penyedia Beasiswa tanpa TOEFL dan IELTS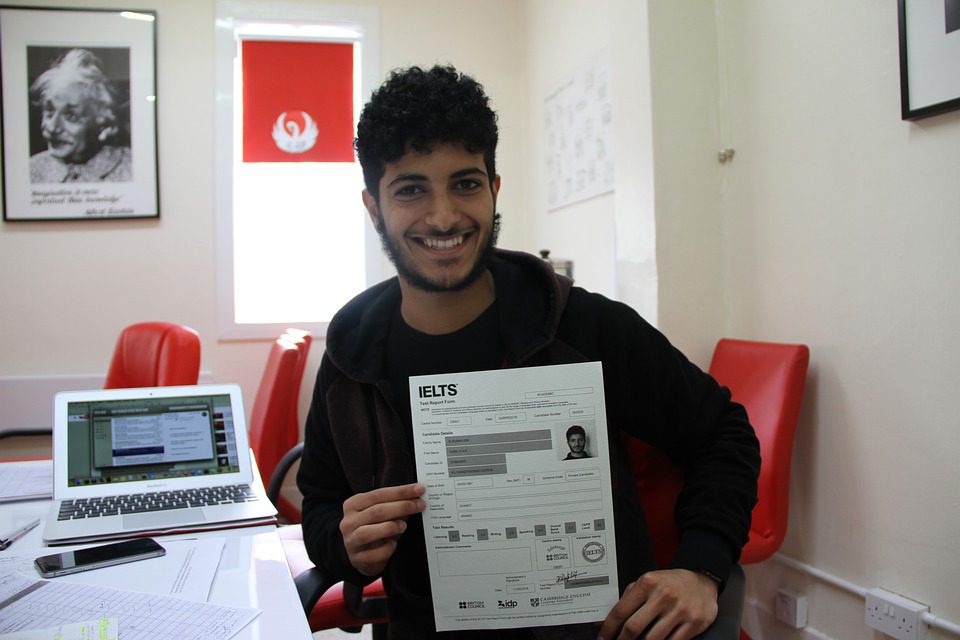 Berikut ini akan diulas beberapa negara yang tidak mewajibkan calon mahasiswanya mempunyai prasyarat sertifikat bahasa Inggris TOEFL dan IELTS, mari kita simak.
Malaysia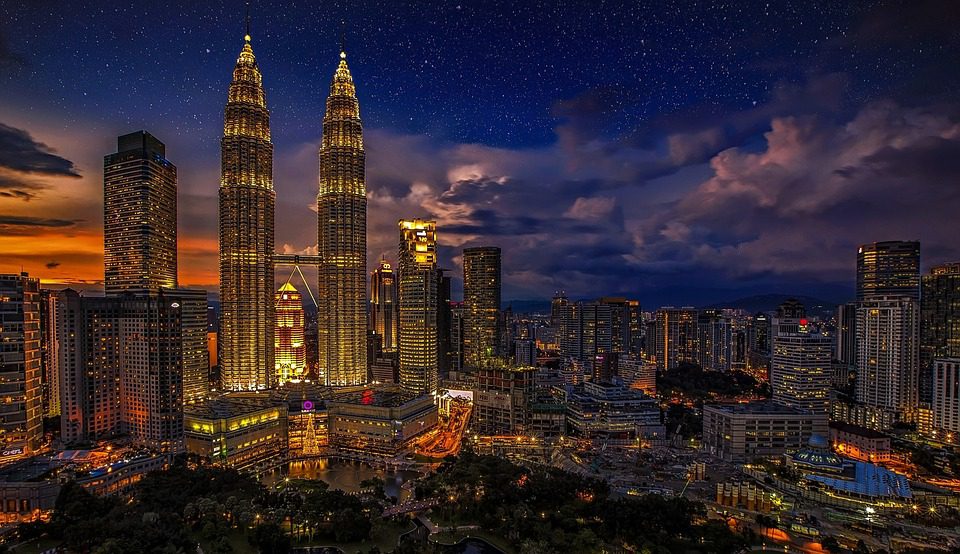 Mutu pendidikan negara tetangga kita Malaysia semakin hari semakin mendapat pengakuan dari dunia. Dalam "The World University Ranking", Times Higher Education mengumumkan daftar Asia University Ranking yang diluncurkan untuk pertama kalinya, dalam daftar ini Universiti Kebangsaan Malaysia menempati peringkat ke-87 di Asia.
Saat pengumuman publikasi Asia University Ranking tersebut, Editor dari Times Higher Education Phil Baty mendeskripsikan Asia sebagai 'benua paling menarik di dunia untuk pendidikan tinggi', daftar yang dikeluarkan menunjukkan adanya perubahan signifikan dalam pendidikan tinggi di Asia. Universitas-universitas yang masuk dalam daftar ranking ini pasti akan semakin banyak diminati di masa depan.
Jika kalian ingin mendaftar di universitas-universitas di Malaysia, kalian hendaknya bersiap-siap menyiapkan nilai raport dan usahakan nilai bahasa Inggrisnya minimal 7, di atas nilai 7 tentu akan lebih baik sehingga prosentase kemungkinan kalian diterima akan semakin besar, selain nilai raport, jika nilai bahasa Inggris kalian belum mencukupi, kalian cukup pastikan bahwa kalian lulus dalam tes penempatan (placement test) bahasa Inggris, tes penempatan ini tentu saja level kesulitannya jauh di bawah TOEFL dan IELTS.
Berikut ini beberapa universitas di Malaysia yang kalian bisa coba daftar:
1. Universitas Sunway, universitas ini berlokasi di dekat kota kosmopolitan Malaysia, universitas ini juga dekat dengan sebuah taman yang bernama, Sunway Lagoon. Universitas ini bersiap menyambut mahasiswa internasional yang berasal dari 90 negara dengan program yang sudah terakreditasi dan pengantar perkuliahan bahasa Inggris.
Universitas Sunway menginvestasikan 350 juta Ringgit Malaysia untuk berbagai infrastruktur mutakhir di kampusnya, Kampus juga terhubung oleh Canopy Walk ke pusat perbelanjaan terkenal yang bernama Pyramid. Sarana transportasi juga mudah didapatkan dari kampus Sunway ke lokasi lain, atau dari lokasi lain ke kampus Sunway.
2. Universitas Taylor, universitas ini didirikan pada tahun 1969 dan diakui sebagai universitas terkenal di Malaysia. Universitas ini menawarkan berbagai pilihan bidnag studi dan jenjang program pendidikan yang diakui secara internasional. Universitas ini telah berkembang dan memperluas wilayah kampusnya ke empat lokasi, yaitu: Taylor's Business School, Taylor's College Petaling Jaya, Taylor's American Degree Transfer program, dan Taylor's School of Hospitality and Tourism.
3. Universitas Limkokwing, universitas yang diakui sebagai "Universitas Inovasi dan Transformasi" Malaysia dan telah memenangkan lebih dari 400 penghargaan global prestisius. Universitas Limkokwing merupakan salah satu destinasi perguruan tinggi paling dipercaya dan terakreditasi oleh QS World Rankings sebagai Universitas Masa Depan. Kampus utama universitas Limkokwing berlokasi di Cyberjaya, Silicon Valley, Malaysi dan pusat koridor Super Multimedia Malaysia.
Korea Selatan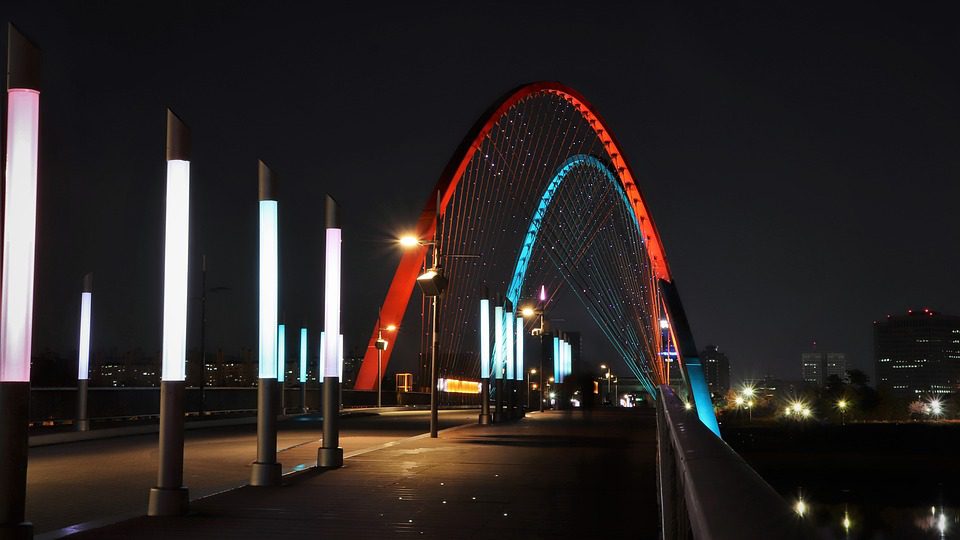 Tahun demi tahun, banyak negara yang memberikan beasiswa, tak terkecuali Korea Selatan. Negara Korea Selatan secara rutin memberikan beasiswa kepada para pelajar Indonesia dari jenjang S1 sampai S3. Syarat beasiswanya tidak mewajibkan mengumpulkan hasil tes TOEFL dan IELTS, melainkan tes TOPIK.
Apa itu TOPIK? TOPIK adalah tes kompetensi bahasa Korea, kalian pasti semangat belajar bahasa Korea karena K-Pop sedang ramai-ramainya dibicarakan oleh para anak muda di dunia, termasuk Indonesia.
Kalau kalian pelajar SMA dan ingin mendaftar S1 dengan program beasiswa pemerintah Korea Selatan (KGSP), maka kalian harus memperhatikan syarat-syarat apa saja yang diperlukan, pastikan juga bahwa umur kalian belum melebihi 25 tahun, sedangkan untuk S2/ S3 di bawah 40 tahun. Jika kalian ingin melanjutkan kuliah S2/ S3 di Universitas Korea Selatan, pastikan nilai IPK kalian minimal 3,00.
Hasil tes TOPIK berlaku selama 2 tahun, sama seperti TOEFL maupun IELTS. Hasil tes TOPIK ini sangat berguna bagi kalian yang ingin berkuliah maupun melamar kerja di Korea Selatan. TOPIK terbagi menjadi dua level, yaitu TOPIK I untuk tingkat pemula, dan TOPIK II untuk tingkat menengah hingga atas. Tes TOPIK ini meliputi tes kompetensi bahasa Korea yang meliputi: Reading, Listening, Writing, dan Speaking.
Cina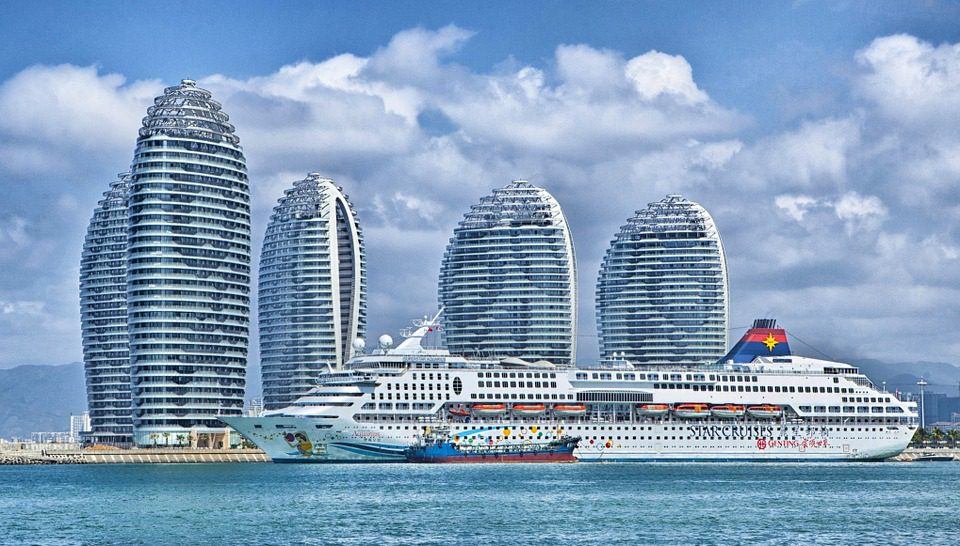 Cina adalah negara dengan jumlah penduduk terbesar di dunia, Cina juga menawarkan beasiswa pemerintah tanpa tes TOEFL/ IELTS namun dengan tes HSK (Hanyu Shuiping Kaoshi). HSK adalah ujian standarisasi untuk kemahiran berbahasa Mandarin bagi penutur asing.
Jika kalian ingin mendaftar ke program kuliah berbahasa Mandarin, maka kalian perlu mencapai tes HSK level 3-8 tergantung pilihan jurusan kalian. Namun, untuk keperluan melamar pekerjaan di Cina, kamu hanya perlu mencapai tes HSK level 5 saja.
Melanjutkan pendidikan di negara Cina, kalian dipastikan akan hemat 70%, karena uang kuliah di Cina lebih murah dibandingkan dengan Amerika atau Inggris, ditambah lagi reputasi universitas-universitas di Cina semakin baik dan terkenal di dunia. Pemerintah Cina juga berkomitmen untuk meningkatkan jumlah mahasiswa Internasional di negaranya, maka sekarang banyak program-program studi yang memakai pengantar bahasa Inggris.
Berikut ini adalah bocoran jurusan yang sangat diminati di negara Cina sana, mari kita simak:
Jurusan Kedokteran
Pada tahun 2014, lebih dari 10.000 mahasiswa Internasional mendaftar di universitas-universitas Cina dengan jurusan Kedokteran. Kebanyakan jurusan Kedokteran di Cina menggunakan program perkuliahan dengan bahasa pengantar bahasa Inggris. Di Cina, terdapat 49 fakultas Kedokteran yang diakui dan kesemuanya adalah universitas negeri.
Fakultas-fakultas kedokteran di Cina diregulasi oleh pemerintah dan diarahkan agar mempersiapkan mahasiswa untuk praktik medis dalam skala global. Lulusan-lulusan dari universitas-universitas Cina jurusan Kedokteran telah banyak diakui oleh negara-negara maju, sehingga memudahkan lulusan untuk mencari dan mendapatkan pekerjaan. Universitas-universitas yang mempunyai jurusan Kedokteran terbaik di Cina adalah universitas Peking, universitas Shanghai Jiao Tong, dan universitas Tshinghua.
Jurusan Teknik
Jurusan teknik adalah jurusan kedua terfavorit di kalangan mahasiswa Internasional di Cina. Cina adalah negara yang memiliki lulusan teknik terbanyak di dunia. Seorang insinyur di Cina haruslah seorang yang cerdas dan kreatif, karena gelar teknik mengajarkan para mahasiswanya untuk menjadi pemikir logis dan handal dalam mencari solusi.
Jurusan teknik pun merupakan jurusan yang mencetak lulusan yang berbayaran tinggi. Kuliah teknik di Cina memberikan mahasiswa Internasional banyak pilihan jurusan, seperti jurusan teknik sipil mekanik, teknik elektro, teknik industri, teknik sipil, dan lain-lain.
Bahasa Mandarin
Cina adalah negara yang dalam segi perekonomiannya semakin berkembang pesat dan penting di dunia global. Ketika kalian berhasil menguasai bahasa Mandarin, maka tidak menutup kemungkinan bahwa kalian bisa melamar kerja di negara Cina tersebut malah bisa meningkatkan prospek kerja kalian di masa depan, dan pekerjaan yang bisa kalian lamar tidak terbatasi oleh satu bidang saja, tapi berbagai bidang, seperti: dalam bidang pendidikan, kesehatan, industri, kedokteran, bisnis, dan lain sebagainya.
Negara-negara maju seperti Amerika, Australia, dan lain sebagainya telah mewajibkan pelajaran bahasa Mandarin di sekolah-sekolah dasar dan menegah guna mempersiapkan mereka bersaing di pasar global di masa depan.
Perancis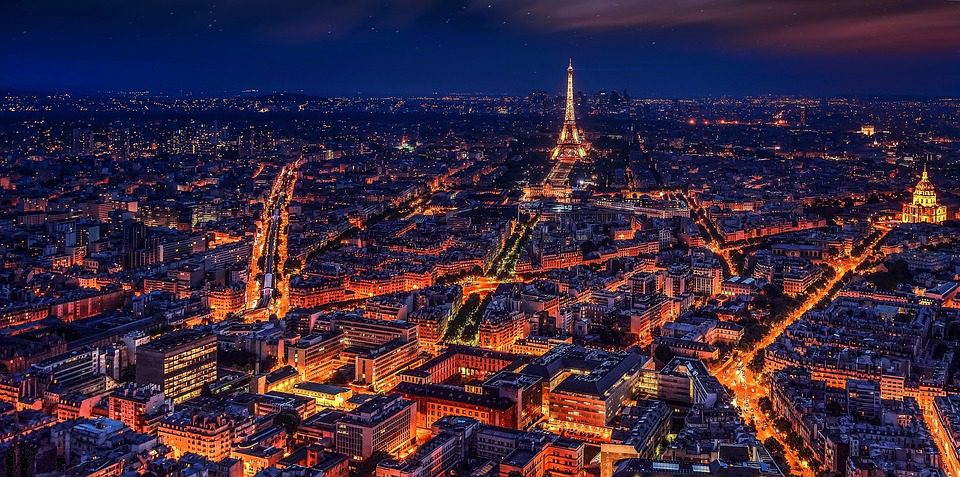 Perancis adalah kota cinta yang sangat terkenal, kota yang berisi orang-orang yang mengejar cinta sejati, penggambaran tersebut sering kali muncul di film sehingga perancis dikenal juga sebagai negara romantis. Perancis adalah negara idaman untuk dikunjungi, tidak hanya orang-orang yang mengejar cinta tapi juga mengejar ilmu.
Perancis yang terletak di Eropa Barat mempunyai reputasi pendidikan yang sangat baik, universitas-universitas di Perancis secara konsisten masuk ke dalam peringkat QS World University Rankings dengan menempati posisi 23 dan 40. Universitas yang menempati posisi 23 dan 40 adalah Ecole Normale Superieure, Paris dan Ecole Polytechnique ParisTech. Pada umumnya masyarakat negara Perancis sangat menjunjung tinggi pendidikan dan pemerintah berinvestasi banyak dalam berbagai bidang penelitian.
Ketika kalian memutuskan untuk melanjutkan pendidikan tinggi kalian di negara ini, pastinya ada banyak hal yang akan kalian alami. Perancis yang merupakan salah satu negara Eropa mempunyai arsitektur negara Eropa pada umumnya, indah dan sangat berkarakter, kalau kaum millennial sekarang menyebutnya instagrammable, karena bangunan-bangunannya cantik untuk di foto.
Tidak hanya arsitekturnya yang indah dan keren, budayanya juga layak untuk dipelajari, seperti makanan, seni musik, sastra, dan lain sebagainya. Kalian bisa nongkrong di café pusat kota sambil memandang menara eifel yang menjulang itu. Kalian bisa juga mencicipi roti-roti atau dessert macaroon di toko penjual makanan pencuci mulut, bisa ngemil rotinya sambil jalan keliling kota Paris.
Kalau kalian pergi ke Perancis, berbekallah dengan kemampuan bicara bahasa Perancis karena orang sana banyak yang susah ditanya kalau kita berusaha berkomunikasi memakai bahasa Inggris.
Perancis selain budaya, kuliner, dan yang lain juga terkenal dengan biaya kuliah yang lumayan bisa terjangkau, sebagai mahasiswa Internasional, negara Perancis juga menawarkan berbagai beasiswa, beasiswa tersebut adalah Emile Boutmy Scholarship (beasiswa ini ditujukan untuk mahasiswa non Uni Eropa), Eiffel Excellence Scholarship (beasiswa ini diselenggarakan oleh Departemen Luar Negeri dan Pembangunan Internasional Perancis.
Beasiswa ini didesain untuk menarik para pelajar Internasional berbakat dan cerdas untuk mendalami S2 dan S3 di Perancis. Pastikan bahwa kalian berumur di bawah 30 tahun ketika mendaftar S2, dan di bawah 35 tahun ketika mendaftar S3), dan terakhir adalah beasiswa Erasmus Mundus Scholarship for International Students (beasiswa ini diberikan kepada mahasiswa Uni Eropa dan non Uni Eropa).
Jerman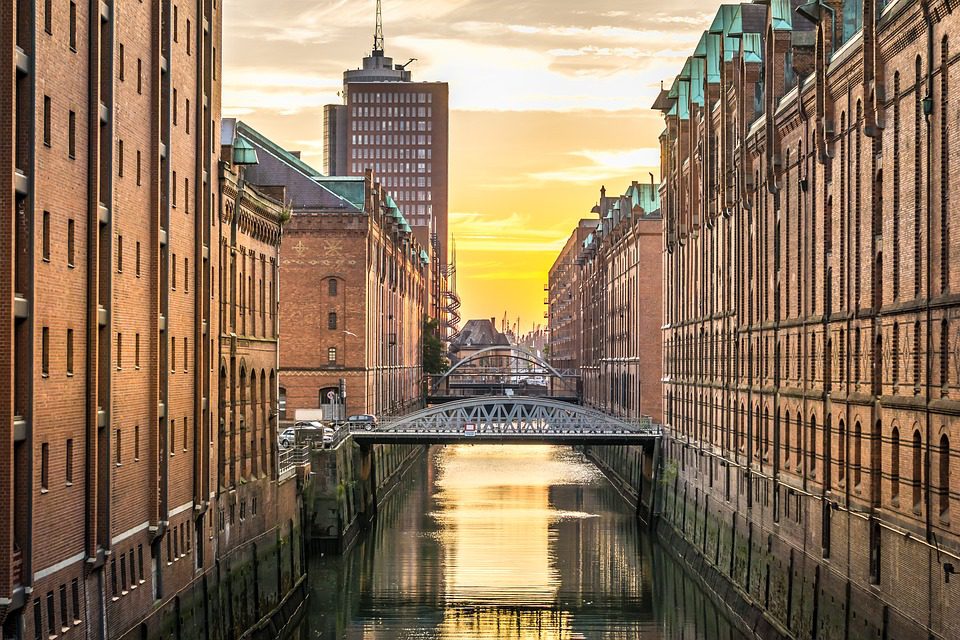 Melanjutkan pendidikan tinggi di Jerman secara umum memang tidak perlu menggunakan hasil tes TOEFL/ IELTS, tapi kalian hendaknya jauh-jauh hari sudah mulai belajar bahasa Jerman. Di Indonesia, ada institusi yang menaungi pelajar-pelajar Indonesia yang ingin melanjutkan kuliah di Universitas Jerman, di sini kita bisa menyebutnya sebagai sekolah persiapan- studienkolleg. Beruntungnya, di Indonesia memiliki Studienkolleg yang merupakan satu-satunya Studienkolleg di luar Jerman dan Studienkolleg di Indonesia ini bekerjasama dengan Leibniz University of Hannover.
Persyaratan mendaftar di Studienkolleg Indonesia ada 3, yaitu:
Keterampilan bahasa Jerman pada tingkat "Zertifikat Deutsch" (ZD) atau B1 sesuai dengan kesepakatan Eropa untuk jenjang Kompetensi Bahasa
Minimal nilai rata-rata 6,0 dalam EBTANAS/ NEM/ UN/ UAN
Lulus ujian masuk (bahasa Jerman untuk calon mahasiswa yang belum mendapat ijazah B1 dan Matematika)
Keistimewaan dari Studienkolleg di Indonesia adalah
Persyaratan masuknya lebih gampang. Kalian akan langsung diterima masuk jika memiliki skor B1 dan tidak perlu mengikuti ujian masuk sperti di Studienkolleg Jerman
Berkat kerja sama dengan Leibniz University of Hannover di Jerman, murid-murid di Studienkolleg Indonesia lebih mudah dan lebih cepat mendapatkan surat penerimaan (LoA)
Hanya membutuhkan waktu 8-9 bulan (dibandingkan dengan di Jerman langsung yang membutuhkan waktu 1 tahun).
Melanjutkan pendidikan tinggi di Jerman menjadi salah satu cita-cita banyak pelajar Indonesia, hal ini dikarenakan Jerman adalah negara yang mempunyai banyak universitas bereputasi tinggi, baik, dan Internasional di dunia. Sebenarnya ada banyak universitas di Jerman yang menggratiskan biaya kuliah, namun universitas tersebut merupakan universitas negeri yang penyampaian materi perkuliahnnya masih memakai bahasa Jerman, namun ada beberapa universitas yang sudah memakai bahasa pengantar bahasa Inggris di kelas, tapi kebanyakan adalah universitas swasta dan uang kuliahnya pun  tidak murah.
Ketika kalian sudah diterima di universitas Jerman, meski standar hidup dan biaya yang tinggi, universitas-universitas di Jerman membolehkan mahasiswanya untuk bekerja paruh waktu sehingga bisa membantu biaya hidup di sana. Tapi jangan sampai keenakan bekerja lalu lupa belajar ya!
Rusia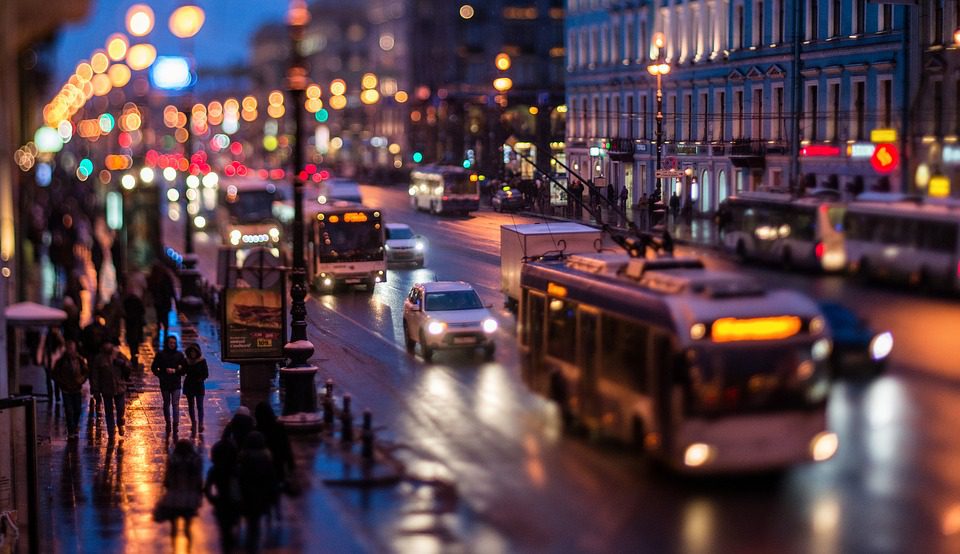 Sama hal-nya seperti negara-negara di atas, Rusia juga tidak mewajibkan mahasiswanya untuk mahir bahasa Inggris ketika mendaftar di universitas-universitas di Rusia karena sebelum resmi memulai perkuliahan, para mahasiswa Internasional biasanya mendapat kelas persiapan bahasa Rusia.
Rusia memberikan beasiswa pemerintahnya kepada para mahasiswa Internasional yang berkeinginan melanjutkan pendidikan tinggi di sana, syarat utama dalam mendaftar beasiswa Rusia adalah IPK tidak boleh di bawah 3,2.
Turki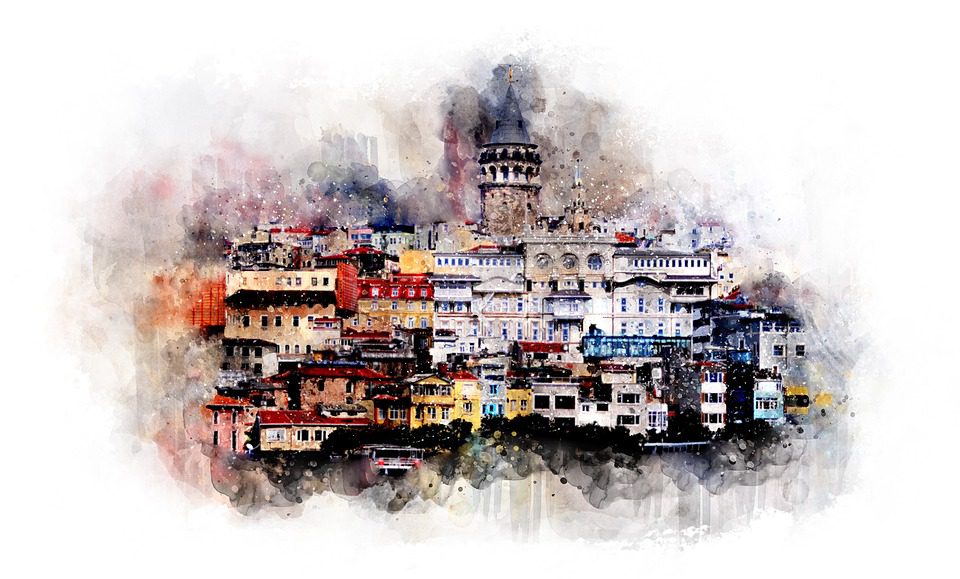 Turki adalah negara tujuan melanjutkan pendidikan tinggi yang ideal, karena letak geografis Turki yang unik, setengahnya termasuk ke dalam benua Asia, setengahnya lagi masuk dalam wilayah benua Eropa. Kalau kalian ingin mendaftar di universitas-universitas Turki secara mandiri, pertama-tama kalian harus lulus tes YOS. Tes YOS ini adalah semacam tes masuk perguruan tinggi di Turki, jika kalian lulus tes ini, kalian bisa memilih di universitas mana kalian akan berkuliah. Materi tes YOS adalah Matematika dan tes IQ.
Kalian ternyata bisa mengikuti tes YOS di Jakarta yang bekerjasama dengan Uludag University. Pendaftaran tes YOS bisa dilakukan secara online dan membayar 60 dolar untuk biaya pendaftarannya. Jika kalian lulus tes YOS maka tahap selanjutnya akan lebih mudah, kalian selanjutnya harus mengurus proses penerjemahan raport kalian ke bahasa Inggris oleh penerjemah tersumpah lalu mintalah cap pengesahan asli dari sekolah.
Untuk pemilihan universitas mana yang bagus, kalian hendaknya melakukan investigasi terlebih dahulu, baik universitas negeri maupun swasta supaya kalian tidak menyesal di kemudian hari. Jika kalian mendaftar di universitas Turki secara mandiri, lakukan investigasi lebih mendalam, tidak berhenti pada universitas yang baik tapi jauh ke dalam, sampai biaya hidup, kesempatan bekerja paruh waktu, dan lain-lain.
Kalau kalian ingin mencoba beasiswa pemerintah Turki juga bisa, pemerintah Turki secara rutin membuka kesempatan beasiswa bagi pelajar-pelajar di Indonesia, baik untuk jenjang S1, S2, dan S3 setiap tahu maka rajinlah membuka website Kedutaan Besar Begara Turki di Indonsia secara rutin suapaya tidak ketinggalan informasi. Begitu. Semoga informasinya bermanfaat. Tabik.
Oleh Asni Furaida